There are 16 national parks within Alaska's borders, and they include natural parks, rivers, monuments, preserves, and historical parks. Like many national parks in the U.S., Alaska's parks are highly susceptible to unpredictable weather and terrain, no matter what time of year you are visiting.
Unlike most of the parks in the lower 48, many of the parks are not accessible by road. This means you have to fly or boat in. Being this remote means you have to take important precautions regarding food, shelter, and clothing. There are people who embark on adventures without a guide, and many people who choose guided adventures as well.
The National Parks Service strives to keep Alaska beautiful, pristine and thriving so when visiting, follow all the guidelines and rules to keep you, the parks, and their creatures safe and healthy.
Alaska national parks are different than any others you may have visited before. Ready to learn more? Pack your coats and gloves, here are 9 Alaska national parks we know you'll love.
DENALI NATIONAL PARK & PRESERVE
Arguably Alaska's most famous national park, Denali National Park and Preserve is 6 million acres and contains North America's tallest peak. Denali looms over everything at 20,310 feet.
Over 600,000 people visit the park each year for wildlife viewing, hiking, camping, mountaineering, biking, and/or visiting sled dogs. Denali only has one road that goes through it, and private vehicles are only allowed on the first 15 miles of the road. If you want to travel further into the park, you have to hop on one of the park buses.
In Denali, you can keep to the trails or you can go off-trail (if you're properly equipped). You can also go on guided hikes with a park ranger. The marked trails vary in length and degree of difficulty. During the winter months, people visiting the park often snowmobile, mush or go cross country skiing. My mom and I visited Denali during the summer months and it was a beautiful experience.
Denali is home to 39 species of mammals, 169 species of birds, and 1 amphibian. People who visit the park often come to see "the big 5," which include moose, caribou, Dall sheep, wolves, and grizzly bears. You can also find foxes, hares, pikas, wolverines, lynx, and coyotes. If you are really lucky you can find the only amphibian in the park, the wood frog.
WHITEWATER RAFT THE NENANA RIVER
Whitewater rafting is an adventurous way to explore Denali National Park. Raft Denali offers several day trips including Upper Nenana Scenic Wilderness Run, Nenana Gorge Whitewater, and the Denali Double.
The Upper Nenana Scenic Wilderness Run is an 11-mile river run that includes Class II/III beginning-level rapids. On this trip, your guides control the oars making your trip smooth and serene. While the guides control the raft, you'll have opportunities to view the local wildlife. Kids as young as 5 are welcome on this rafting adventure and it lasts 3-4 hours.
The Nenana Gorge Whitewater offers a guided paddle trip as well as a passenger-guided trip. It involves Class III and IV rapids. The guide paddled trip is suitable for children as young as 10 years old while the passenger paddle raft welcomes 14 and older. This trip is also 3-4 hours long.
The third option they offer, Denali Double, includes the Upper Nenana Scenic Raft and Nenana Gorge Whitewater trips where you can get a mix of guide-paddled and passenger-paddled excursions.
Read More: COMPLETE GUIDE TO US NATIONAL PARK PASS
SEE CARIBOU, MOOSE, AND GRIZZLY ON THE TUNDRA WILDERNESS TOUR
The Tundra Wilderness Tour runs each year from the end of May to Mid-September. This 5-hour journey will take you through Denali Park as your guide tells you about the history of the park as well as all the animals that reside there.
TAKE A DENALI FLIGHTSEEING TOUR
There are dozens of options to take a flightseeing tour to see Denali National Park from above. Seeing the park from the sky intensifies the size and beauty of the park.
There are airplane and helicopter tours that depart from different areas of Alaska. For example, Rust's Flying Service out of Anchorage, Talkeetna Air Taxi, Fly Denali, and K2 Aviation all offer breathtaking tours of Denali.
WATCH THE DOG SLED DEMONSTRATIONS
Denali National Park is the only national park that has kennels on site. The rangers in the park offer daily mushing demonstrations and information about the sled dogs and their history in Alaska.
Summer offers regular tour times and winter is dependent on whether the dogs are running overnight trips or not.
GET A SELFIE AT THE EIELSON VISITOR CENTER
The Eielson Visitor Center first started out as a tent encampment and has now become a permanent structure at mile marker 66 along the Denali Highway.
The visitors center offers stunning views of Denali on a clear day making it a popular spot for selfies.
CAMP AT WONDER LAKE
Wonder Lake Campground is the closest campground to Denali Mountain. It is located at mile 85 on Park Road.
There are 28 tent-only sites with flush and vault-style toilets. There are no showers, cell reception, or WiFi, instead, you'll have daunting views of the highest peak in North America.
Bear proof food boxes are required and can be rented during certain seasons.
EXPERIENCE THE NORTHERN LIGHTS
Denali National Park is one of the best places to view the Northern Lights while visiting Alaska. The park sits far enough north that light pollution is nonexistent.
Denali Aurora Quest offers small group tours that pick you up and drop you off at your hotel/accommodation. The tour is three hours long and though seeing the lights is never guaranteed, it's always magical to see the night sky with no lights ruining the experience.
KATMAI NATIONAL PARK & PRESERVE
Katmai National Park is one of the parks that are not accessible by car. You can take an air taxi or come in by boat, and both offer staggering views of the park and its wildlife. Open year-round, the park is famous for its population of salmon and brown bears. Other animals that can be found in the park include moose, caribou, red fox, wolf, lynx, several species of fish, and the humpback whale.
The park is also home to active volcanoes, 2,000 years of human history, rivers, bays, coves, rivers, wilderness, and glaciers. You'll also find bear viewing, hiking, fishing, kayaking, boating, camping, hunting, and trapping. The most-visited parts of Katmai National Park and Preserve are Brooks Camp, Amilak Bay, and Fure's Cabin.
HIKE DUMPLING MOUNTAIN
The trail to the summit of Dumpling Mountain is an out and back trail that takes about 3-4 hours to complete. Considered semi-challenging, the trail offers hypnotic views of the ocean and volcanoes, Naknek Lake, Brooks River, and Lake Brooks.
The 4-mile journey takes you through boreal forest, subalpine meadows, and alpine tundra. Bears are common on the trail so it's important to travel in a group and bring bear spray or bear bell.
DAY TRIP VALLEY OF TEN THOUSAND SMOKES
The Valley of Ten Thousand Smokes was formed just over 100 years ago, during the largest volcanic eruption of the 20th century. After the eruption, dozens of smoking femorals were left behind and this is where the name came from. Now, you can opt to take a guided tour with a ranger where you can learn more about the history and formation of the park. The tour includes a bus trip to the valley and an optional guided 3.5-mile hike into the valley.
You can also check out East and West Mageik Lakes, hike to Katmai Pass, where you can sometimes find natural hot springs, hike to the summits of Baked, and Broken Mountains, Mt. Cerebus, and Falling Mountain.
WATCH BEARS CATCHING SALMON ON A BROOKS FALLS TRAIL HIKE
The most popular hike to do in Katmai National Park is the Brooks Falls Trail. It is so popular because of its high chance of brown bear viewing. The trail is less than a mile long, but leads to viewing platforms that provide unrivaled views of bears catching salmon in the Brooks River.
During the months of July, August, and September, bears are frequently crossing paths with humans, so you have to take extra care when walking to the viewing platforms.
KAYAK NAKNEK LAKE FROM BROOKS CAMP
Naknek Lake is Katmai's largest and most accessible lake and can be reached by the road from King Salmon, as well as Brooks Camp. You can rent kayaks from Brooks Camp or bring your own and use the Lake Camp access, which offers a boat ramp, parking area, picnic area, and vault toilets.
From the lake, you can visit several points of interest including the Bay of Islands, Fure's Cabin, Iliuk Arm, and access to the Savonoski Loop, which is an 80-mile loop through the backcountry of Katmai National Park and Preserve.
KENAI FJORDS NATIONAL PARK
Famous for its numerous glaciers, Kenai Fjords National Park also includes lush forests and a thriving wildlife scene. Boat tours into the fjords, kayaking, and hiking are popular ways to explore the infinite beauty of this park.
The park is home to black bear, brown bear, beaver, coyote, mountain goat, moose, sea otter, Dall's porpoise, harbor porpoise, Steller sea lion, harbor seal, orca (killer whale), fin whale, gray whale, humpback whale, minke whale, and sei whale.
CRUISE THE KENAI FJORDS IN SEARCH OF WHALE
Boat tours are your best chance for seeing whales in their natural habitat while keeping them and you safe. There are various tour boats that offer different excursion options, including full-day and half-day tours.
The most common species of whale you might encounter are Beluga whales, orcas, humpback, and gray whales.
KAYAK TO A GLACIER
The Kenai Fjords are a great place to kayak and get up close to a glacier. There are guided tours, as well as rentals available to explore the waters in and around Kenai Fjords National Park.
To kayak here, you should have some sort of experience with kayaking and use a guide if you are still a beginner.
DRIVE TO EXIT GLACIER
Exit Glacier is one of the most accessible glaciers in Alaska. The glacier can be found 20 minutes outside of Seward, and you can get even closer to the glacier by hiking up to it.
There are several hikes you can view the glacier from, and one is wheelchair- and stroller-accessible. The first accessible trail is just about a mile long and leads to the base of Exit Glacier, and the second takes you to a viewing platform to see the glacier from above.
HIKE THE HARDING ICEFIELD TRAIL
The Harding Icefield Trail is a 4-mile trail with a 3,000 elevation gain. This trek is for more experienced hikers, and the trail offers dazzling views of Exit Glacier and the surrounding snow capped mountains.
The best time to hike this trail is June through October.
GLACIER BAY NATIONAL PARK & PRESERVE
Glacier Bay National Park is a 3 million acre park showcases jagged mountains, glaciers, temperate rainforest, rugged coastlines, and mysterious sheltered fjords. The easiest way to explore the Inside Passage is via cruise ship, and the park offers endless beauty and adventures.
The park is included in a 25 million-acre World Heritage Site, making it one of the world's largest international protected areas. Glacier Bay protects seals, sea lions, whales, bears, porpoises, goats, moose, various fish and bird species, plus many more.
Glacier Bay National Park and Preserve is only accessible via boat or plane. There are day trip options, as well as opportunities to stay longer and explore the park more.
EXPERIENCE THE INTERTIDAL ZONE AT BARTLETT COVE
Bartlett Cove can be explored solo, in a small group, or on a guided tour with a park ranger. The intertidal zone, the area where the ocean meets the land between high and low tides, is a magical place to wander through during the summer months. Hiking and sea kayaking are popular activities around Bartlett Cove.
Bartlett Cove is best explored at low tide, when you can spot humpback whales, sea birds, coyotes, river otters, sea otters, short-tailed weasels, mink, black bears, and wolves.
Make sure to peek into the tide pools, where you can find sea sponges and urchins, starfish, anemones, sea worms, barnacles, crabs, snails, mussels, clams, and a variety of small fish.
CATCH A GLIMPSE OF A HUMPBACK WHALE
If you have your heart set on seeing a Humpback Whale, Glacier Bay is one of the best places to do so. Humpback Whales come to Glacier Bay to feed on small schooling fish and take in the nutrient-rich waters. One Humpback can consume almost ½ ton of food in a 24 hour time period.
There are numerous boat tours that can help you to view these gentle giants up close.
FLY OVER THE HARD-TO-ACCESS OUTER COAST
The outer coast of Alaska doesn't see many visitors. While it's possible to wilderness camp and hike there, most people opt to take a scenic flight to experience the sweeping views of a pristine wilderness of wave ravaged beaches, lush forests, and the Fairweather Range.
CATCH A HUGE HALIBUT NEAR GUSTAVUS
Known as the "Halibut Highway" to locals, Gustavus is a well-kept secret for catching monster halibut. Fishermen and women routinely catch halibut between 150 and 400 pounds throughout the year.
The best time to book a trip for Halibut fishing is May through September.
BOAT TO THE GLACIERS
There are numerous boat trips that go out and about in Glacier Bay. Boat tours with guides are available at Many Glacier, Two Medicine, Rising Sun, and Lake McDonald.
Some tours you can even combine with a hike to make the most of your adventure.
HIKE THE RAINFOREST
There are several hiking trails through the rainforest in Glacier Bay. They include the Forest Trail, Bartlett River Trail, Bartlett Lake Trail, Tlingit Trail, Explore the Shore Trails as well as wilderness hiking!
The Forest Loop Trail is 1-mile and can take anywhere from 30 min.-1.5 hours and vary between dirt, gravel, and boardwalk. The River Trail is 4 miles (round trip) and can take up to 5 hours to complete. The trail will take you through intertidal lagoons, the spruce/hemlock forest, and the Bartlett River estuary.
The Lake Trail is 8 miles and can take up to 8.5 hours to finish, and is not as maintained as the other trails. The Tlingit Trail is a 1 mile, easy hike that takes you along the shoreline. From this trail, you can visit the Huna Tribal House where you can see a traditional Tlingit canoe, a complete whale skeleton, native plants, and Tlingit culture and art.
The Explore the Shore trails can be as short or as long as you want it to be, and takes you along the beaches.
WRANGELL-ST. ELIAS NATIONAL PARK & PRESERVE
The Wrangell-St. Elias National Park & Preserve is America's largest national park at 13.2 million acres. For reference, the park is the same size as Yellowstone National Park, Yosemite National Park, and Switzerland combined!
The park is made up of glaciers, volcanos, and mountains with heights growing to 18,000 feet. The park welcomes visitors to hike up and through its mountains, float, kayak, and boat on its rivers, ski or snowboard on its glaciers, or just relax and fly over the park.
SEE A VOLCANO AND GLACIER IN ONE DAY
Volcanoes and glaciers are amongst some of the world's most mysterious features. Not many people see either in their lifetime, let alone both on the same day.
Wrangell-St. Elias National Park & Preserve provides that opportunity. Booking a flightseeing tour makes this once-in-a-lifetime experience happen.
HIKE THE ROOT GLACIER TRAIL
The Root Glacier Trail is an out and back trail that is roughly 6 miles, though you don't have to hike the entire thing to see the glacier. Root Glacier is the most accessible glacier to get to in the Wrangell-St. Elias National Park & Preserve. The trail offers alluring views of Mt. Blackburn, Regal Mountain, and Donaho Peak.
The hike is considered difficult and sometimes requires crampons. During the summer months, bears can also be found on the trail.
DRIVE MCCARTHY ROAD
McCarthy Road is seasonal and usually opens in mid-May and stays maintained until mid-September. The 59-mile stretch of road is all gravel, and takes up 3 hours one-way. The route follows the historical Copper River & Northwestern Railway, and it connects the towns of Chitina and McCarthy.
Along the way, you can stop in Kennecott Ghost Town. During the early 1900s, this town was the richest copper mine in the world, but now it just sits mostly empty. There are just over a dozen people who call the town "home," and many of its original buildings are still used today. Kennicott is only accessible by foot or shuttle.
McCarthy Road has no services, so it's imperative that you carry food and water, as well as a spare tire and instructions if you haven't changed a tire before. You should also fill your gas tank in Glennallen, Kenny Lake.
BACKPACK THROUGH THE SKOLAI PASS
Skolai Pass is one of the most visited areas of the park. The dramatic landscape includes canyons. waterfalls, glaciers, and mountains. While backpacking through the pass, be on the lookout for Dall's sheep and caribou.
Backpacking, base camp, and loop-style trips are available for visitors. Backpacking the whole thing is a multi-day adventure, and it is highly recommended you go with a tour guide.
FLY OVER THE NABESNA GLACIER
The Nabesna Glacier is the longest valley glacier in the world at 53 miles. The best way to see the entire thing from above. There are several flightseeing tours you can book.
The Nabesna Glacier was once thought to be over 200 miles long!
SITKA NATIONAL HISTORICAL PARK
The Sitka National Historical Park was once the site of a Russian invasion of traders against the Indigenous Kiks.ádi Tlingit.
LEARN ABOUT ALASKA'S NATIVE CULTURE
The Totem Pole Walking Tour is a great way to learn about the native culture in Alaska. Through a self-guided tour, you'll pass by carvings that tell a story. Things like recounting an event, retelling a legend, commemorating an important person, or declaring the ancestry of a particular clan.
You can download an app that gives you a virtual lesson on the totem poles.
TOUR THE ALASKA RAPTOR CENTER
The Alaska Raptor Center is a rehabilitation center provides medical treatment to over 200 injured birds each year, with the goal of releasing them all into the wild. When that's not possible, the birds can live out their lives in the protection of the sanctuary.
There are various things to do at the Alaska Raptor Center, like visiting the Bald Eagle Flight Training Center, Natural Eagle Habitats, a Raptor Weathering Yard, and you can explore the rainforest surrounding the center.
LAKE CLARK NATIONAL PARK
Lake Clark National Park is located south of Anchorage and is filled with steaming volcanoes and rugged mountains. Surrounded by lakes, plenty of animals make this stunning park home. It's another great option for watching bears catch salmon.
The most common animals spotted in the park include black and brown bears, caribou, Dall Sheep, moose, sockeye salmon, and wolves.
CATCH A PACIFIC SALMON
Lake Clark National Park is home to pristine waters and some of the largest salmon fisheries in the world. Many people come to fish on their own, but you can also book trips with fishing guides.
The best time to fish for salmon is May through October, with its peak being in July and August.
STAND AT THE BASE OF TANALIAN FALLS
One of the only maintained trails in the park, the trail to the waterfalls is 4 miles there and back.
Tanalian Falls consists of glacier water flowing over a 30-foot cliff of ancient lava. From the base, you can feel the mist of the falls on your face.
GET LOST IN THE WILDERNESS
Much of Alaska is untouched, making its pristine wilderness the perfect opportunity to really disconnect from the real world and get back in touch with nature. You'll find many areas are only accessible by plane or boat, with very little cell service and no WiFi.
With the right gear, precautions, and maybe a guide, seeking the solace of Alaska's wilderness is a magical experience.
GATES OF THE ARCTIC NATIONAL PARK & PRESERVE
Gates of the Arctic National Park has no roads, no trails, and no established campsites. It is a mostly untouched forest of 8.4 million acres. There are no services within the park, so anyone visiting must be an expert in wilderness survival with all the essential gear, knowledge, and experience.
Alaska's Arctic Circle is located within the park boundaries, and you can book guides and trips to explore the park if you're not comfortable on your own. There are also flightseeing tours available where you can see how vast and dense the park is from above.
KOBUK VALLEY NATIONAL PARK
Famous for its sand dunes, Kobuk Valley National Park is a secret gem in Alaska's wilderness. You can be flown in, snowmachine in, or take a dog sled in. This park is popular for skiing, snowshoeing, dog sledding, or skijoring in the winter. In the summer months, people visit for boating, camping, hiking, backpacking, flightseeing, wildlife watching, photography, and fishing.
No matter what season you plan to go, you must have excellent wilderness survival skills, as there are no services located within park boundaries. You have to bring all your own gear, as there are no rentals within park boundaries. However, you can book group tours or flight tours to still experience the remoteness of Kobuk Valley National Park.
MORE INFORMATION FOR YOUR TRIP TO ALASKA
YOU MIGHT ALSO ENJOY
WHERE TO STAY NEAR ALASKA'S NATIONAL PARKS
Follow us here: Facebook | Twitter | Instagram | Pinterest | YouTube | MSN | TripAdvisor | Flipboard
All articles belong to 365 Atlanta Family LLC, and all photos belong to us as well, unless otherwise noted. It's all copyrighted. Please don't repost anything elsewhere without asking me first. All rights reserved. This site uses cookies to enhance your experience.
We make no guarantees of any price listed on our site. We are not responsible for content on external web sites linked from ours, including linked resources, an external blog post, any partner site, hotel property sites, or affiliate sites. We only write about places we love in an attempt to help you in your adventures, but we can't guarantee you will love them, too.
Posts may contain affiliate links at no cost to you. Several of our trips are also compensated by the respective tourism boards for the city or state we are visiting. This never impacts how we share the destination with you – opinions are always our own and we pride ourselves on that. We do not sell links or accept unsolicited guest posts under any circumstances. Don't even ask.
United States Copyright, 365 Atlanta Family, LLC
View our Privacy Policy | Subscribe to our Newsletter | Contact Site Owner | View Terms & Conditions | About Us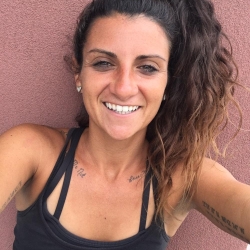 Latest posts by Amanda Strube, Staff Writer
(see all)