Fall is in the air, and that means apple picking season is right around the corner! If you're looking for a fun family activity that mixes fresh air, nice views, and delicious food, a Colorado U-pick apple orchard is the perfect destination. There are lots of farms and orchards throughout the state, each with its own unique offerings.
Whether you're craving apple pie, apple butter, or apple cider — Colorado has the perfect apple picking spot for you and your crew. Here is some of the best apple picking Colorado has to offer!
Do you wish you could travel more, but don't want to pay the expensive cost of airfare for your whole family? There is a way to fly your family for free and it's easy to learn! Families Fly Free is a program that teaches families how to fly for free using travel rewards – including our family!
Want to learn how your family can do it too? Click here to grab 7 Secret Hacks for flying free that the founder of Families Fly Free personally uses to take her family of 4 all over the world!
YAYA FARM & ORCHARD (LONGMONT)
We begin in Longmont for the first stop on our list with the Ya Ya Farm Orchard. Located about 45 minutes south of Fort Collins, this orchard is a historical marvel that has been in the family for over 100 years. The Goss family has been farming the land since 1896, passing it down from generation to generation.
Today, Ya Ya Farm & Orchard offers a wide variety of apples, pears, as well as other fruits and veggies. You can pick your apples or purchase them already picked. They also have a farm store where you can buy fresh apple cider, honey, baked goods, and more. The apple cider donuts are a must-have here! Soft and fluffy on the inside with a crispy, cinnamon-sugar coating, they are delicious.
Kids will love the farm animals on-site, including all the traditional furry workers. This place is like a large playground for them to explore! If you're in town for the October AppleFest, be sure to check out Ya Ya Farm & Orchard. With food by Nordy's BBQ, live music, and an ambiance that can't be beaten, it's a great way to spend an autumn day.
For Halloween, BooFest is an annual event where the orchard is transformed into a spooky, family-friendly Halloween destination. You'l have a blast carving your pumpkins for the contest or participating in the murder mystery dinner.
No admission fee is charged for visiting the farm, but you will want to make a U-pick reservation in advance. Ya Ya also has a farm stand, that's open from August-November.
Read More: 15 AMAZING THINGS TO DO IN FORT COLLINS, COLORADO
ADAM'S APPLE ORCHARD (AULT)
Next up, we have Adam's Apple Orchard located in Ault. Owned by life partners Mike Biwer and Will Perez, this orchard is a relatively new addition to the Colorado apple picking scene, having only opened a few years ago. However, it has quickly become a favorite among locals and visitors alike. From the juicy apples, plums and pears, to cherries and peaches, all fruit at the orchard is fresh and delicious.
Based on a U-Pick model, customers are welcome to come and pick their apples (or other fruit) from the trees. If you don't want to do the picking yourself, they also offer pre-picked apples that you can purchase by the pound. In addition to apples, Adam's Apple Orchard also sells apple cider, honey, jams, and jellies.
You'll find these goodies in the Adam's Apple Country Store, an educational space Biwer and Perez have created to educate visitors about making cider and other apple products. The store also sells locally made goods, such as candles, soaps, and lotions. Available products change depending on the season, so be sure to check back often!
BIG B'S FRUIT COMPANY (HOTCHKISS)
Hotchkiss, Colorado is known for its gorgeous scenery, and Big B's Fruit Company makes great use of it. The "B" in Big B's is an homage to Bernie Heideman, the original owner of the orchard who sold it to the Schwartz family in 2002. Surrounded by beautiful mountains, this orchard is a dreamy place to spend a day apple picking with family and friends.
Today, the modernized orchard is open for business and offers many unique features, such as a tree swing, cafe, and wholesale market. The market is open to the public and sells various local products, such as hard cider, vinegar, and juices. The cafe is a complete experience in itself, serving everything from homemade pies to curry chicken salad and pulled pork sandwiches.
Of course, the main attraction at Big B's is fruit and vegetable picking. With the size of their orchard, they host both camping and glamping experiences. For those who don't know, glamping is a luxury camping experience that includes amenities such as air conditioning, private bathrooms, and more.
Finally, on Fridays and Saturdays, they get lively at Big B's with their live music nights. Performances start at 7:30 pm and feature a variety of local talent. So whether you're looking for a fun day trip or a weekend getaway, add Big B's Fruit Company to your list!
MILLER FARMS (PLATTEVILLE)
"It's like a farmers market to your doorstep."
Miller Farms' motto sums up what they're all about – fresh and local produce delivered right to your door. However, if you're looking for a fun day trip, you can also visit their farm in Platteville to pick your fruit!
The farm is huge, so they do much more than just apples. In addition to various fruits and vegetables, they also offer tortillas, eggs, corn, beets, meat, and much more! They are also known for the Fall Harvest Festival, which begins on Labor Day and serves to enlighten visitors about where their food comes from.
A corn maze, antique tractors, and hay pyramid are only some of the attractions at the festival. Of course, the farm animals are like celebrities and always a big hit with the kids. Miller Farms is also home to "Antique Alley." This collection of over 200 antique tractors and farm equipment is open to the public year-round. There's even a small aircraft on display!
HAPPY APPLE FARM (PENROSE)
Happiness is surely in abundance at Happy Apple Farm! Just a short drive from Colorado Springs, this orchard oozes rustic charm. From the moment you pull into the driveway, you'll feel like you're in for a treat. Known for its pumpkins, Happy Apple Farm also has a great selection of apples.
Everything is available in bulk if you want to save some money, but they also have a cute farmstand where you can buy smaller amounts or other seasonal goodies. The fresh-pressed cider is smooth as they come, while their apple pies are mouth-watering perfection.
One cool thing about this place is that visitors can enjoy a free hay ride when picking pumpkins. If you happen to be there on the weekends, try their applewood-smoked barbecue brisket and pulled pork. Roasted Pueblo chilis on the side are the perfect addition!
Read More: 31 DELIGHTFUL THINGS TO DO IN COLORADO SPRINGS
THIRD STREET APPLES (PENROSE)
Located on, you guessed it, Third Street in Penrose, this small orchard is family owned and operated. Don't let the size fool you, though – they pack a big punch! The best part about Third Street Apples is their U-Pick program. The admission price is included in the weight of the fruit you pick, so it's a great deal.
First-timers are welcome, as all trees have name tags and ribbons to make picking easier. The tags indicate the type of apples on each tree, and the ribbons show how ripe they are. Staff members are always on hand to give picking tips and help with anything you need.
Pets are allowed here, provided they are always on a leash. There is also a picnic area if you want to enjoy your apples on site. They also offer apple tastings before picking, so you know exactly what you're getting!
ORCHARD CREEK RANCH (GLENWOOD SPRINGS)
Few orchards in Colorado are as picturesque as Orchard Creek Ranch in Glenwood Springs. This working ranch is set against the backdrop of the Rocky Mountains and surrounded by acres of orchards. The family-friendly atmosphere makes it an excellent place for a day trip, especially if you have kids.
The company is heavily invested in hemp, a cousin of the cannabis plant. However, unlike marijuana, hemp contains minimal THC and is legal in Colorado. You can learn all about this versatile crop on their website or take a tour of the ranch to see it in person. You can even buy CBD products here!
CBD, or cannabidiol, is a compound that has many medicinal properties. It can be used to relieve pain, anxiety, and inflammation, among other things. If you're interested in trying CBD but don't want to get high, Orchard Creek Ranch is the perfect place to start. Their shop contains a variety of body lotions, lip balms, salves, and other wellness products.
Of course, they also offer U-Pick apples. Finally, don't forget their wildflower honey! It's some of the best you'll ever taste.
Read More: 9+ SENSATIONAL THINGS TO DO IN GLENWOOD SPRINGS
FRUIT BASKETS ORCHARDS (GRAND JUNCTION)
Your fruit baskets will overflow with apples from Fruit Baskets Orchards in Grand Junction! Although Grand Junction isn't as well known for its apples as other parts of the state, this orchard is definitely worth a visit. You aren't restricted to the 18 varieties of apples either! Tart cherries, nectarines, apricots, and plums are also available for picking.
This 7.5-acre farm is family-owned and operated. You can feel the homey atmosphere as soon as you arrive. Fruit Baskets Orchards aims to connect with its customers and provide a fun, educational experience. They are operational for nearly half the year, so there's always something new to see and taste.
While they are not certified organic, they use organic fertilizer on their product and are currently transitioning to all organic methods. Keep an eye on their website for updated information.
Read More: 21 ABSOLUTE BEST THINGS TO DO IN GRAND JUNCTION
BOLTON'S ORCHARD (GRAND JUNCTION)
For a more intimate apple picking experience, Bolton's Orchard is the place to go. This hidden gem is located in North Grand Junction, just 20 minutes from downtown. They aren't as well known as some of the other orchards on this list, but that's part of their charm.
The orchard is small, but it's packed with delicious apples. One of their highlights is the Apple Crisp Cobbler. This cobbler is a flawless fall dessert made with fresh apples from the orchard, brown sugar, flour, oats, butter, and cinnamon. Add some vanilla ice cream on top, and you're in for a real treat!
Although they don't have an official website, the company's Facebook page is full of information. You can find their address, hours of operation, and contact information there.
ORCHARD VALLEY FARMS (PAONIA)
Apple picking season begins in September at Orchard Valley Farms in Paonia. This orchard is set against the backdrop of the beautiful West Elk Mountains. The scenery alone is worth the visit! Set on 80 acres of jaw-dropping nature, this farm has been around since 1976. They also double as a winery, with Pinot Noir being their specialty. As for meat, they raise healthy beef in local pastures before bringing it to Paonia.
Orchard Valley Farms prides itself on being a sustainable farm. They use natural farming methods and are committed to protecting the land. From controlling erosion to minimizing water supply contamination, they are doing their part to preserve the planet. This translates to delicious, guilt-free apples!
As a result, they are GAP-certified by the United States Department of Agriculture. Their apples are available at many local farmer's markets and grocery stores. You'll also want to stop by the wine tasting room and pick up a bottle or two of their award-winning wine, balsamic vinegar, or infused olive oils.
A one-stop shop for all your dietary needs, Valley Orchard Farms should be on your list of places to go apple picking in Colorado.
NELMS FARM (GOLDEN)
Last on our list is a very small farm with a big personality. Since 2012, Nelms Farm has produced some of the best apples in Colorado. Their small size can be excused by the fact they use no pesticides or chemicals of any kind on their fruit. However, it does come with a caveat. Reservations are required to visit the farm, and they aren't open daily.
Besides that, this place is a must-visit for anyone looking for an authentic apple picking experience. You'll find potatoes, honey, and jam for sale in addition to the apples. Nelms Farm literally invites you into their home, as the family-run business is located right in the owner's backyard.
MORE INFORMATION FOR YOUR TRIP TO COLORADO
WHERE TO STAY IN COLORADO
Follow us here: Facebook | Twitter | Instagram | Pinterest | YouTube
All articles belong to 365 Atlanta Family LLC, and all photos belong to us as well, unless otherwise noted. It's all copyrighted. Please don't repost anything elsewhere without asking me first. All rights reserved. This site uses cookies to enhance your experience.
We make no guarantees of any price listed on our site. We are not responsible for content on external web sites linked from ours, including linked resources, an external blog post, any partner site, hotel property sites, or affiliate sites. We only write about places we love in an attempt to help you in your adventures, but we can't guarantee you will love them, too.
Posts may contain affiliate links at no cost to you. Several of our trips are also compensated by the respective tourism boards for the city or state we are visiting. This never impacts how we share the destination with you – opinions are always our own and we pride ourselves on that. We do not sell links or accept unsolicited guest posts under any circumstances. Don't even ask.
United States Copyright, 365 Atlanta Family, LLC
View our Privacy Policy | Subscribe to our Newsletter | Contact Site Owner | View Terms & Conditions | About Us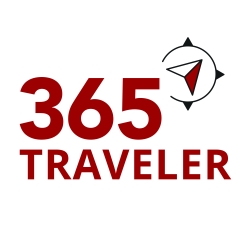 Latest posts by Hank Neutrino, Staff Writer
(see all)