When it comes to planning an escape from the ordinary, there's no place like the Southwest; where else can you find unparalleled desert views, rich cultural influences and perfect weather all at once?
The landscapes surrounding Sedona, Phoenix, and Tucson, Arizona are some of the country's most intriguing, especially when it comes to taking some much needed time off and tuning out.
The state also happens to be home to a number of the highest rated luxury resorts in the United States, meaning you can seclude in style while having everything you need at your fingertips. The following Arizona resorts will turn your trip into both a true vacation and an experience to remember; all you need to do is sit back and relax.
SANCTUARY CAMELBACK MOUNTAIN
Set against Camelback Mountain's dramatic slopes and panoramic views, Sanctuary Resort transports you worlds away without compromising convenience. Located a few minutes away from central Scottsdale, the resort offers an array of luxuriously cozy spa suites, terrace casitas and stunning villas to act as your home away from home.
Journey through Sanctuary's 12 spa rooms, each offering unique wellness experiences including Thai massages, guided meditation and herbal treatments. The focus is on alignment of the mind, body and spirit, and an expert- led session will leave you feeling newly balanced and prepared for the day ahead.
When it comes to dining options, you can continue rejuvenating with Executive Chef Beau MacMillan's gourmet menu at Elements Restaurant, followed by fireside cocktails at Jade Bar.
If you have a passion for tennis or just want to get your adrenaline pumping, Sanctuary's tennis courts are open for guest use; professional instruction is available for those who want to take their game up a notch. This resort is home to one of the most picturesque outdoor pools — the views are spectacular.
Book It: SANCTUARY CAMELBACK MOUNTAIN
Read More: 19 BEST THINGS TO DO IN SCOTTSDALE AZ FOR MAKING MEMORIES
ROYAL PALMS RESORT AND SPA
Nestled in the foothills of Camelback Mountain, Royal Palms Resort and Spa blends the desert outdoors with modern luxuries in Phoenix. Once part of the former winter estate of an elite New York couple, Royal Palms spans nine acres, granting guests access to an on-site spa, private poolside cabanas, lush gardens and gourmet dining.
Originally designed as a Spanish colonial- inspired winter home, the resort offers Mediterranean- style suites as well as casitas and villas, both of which have private patios. In an ode to Arizona's reputation as a 20th century health haven, start your day with a wellness ritual at Alvadora Spa before heading to the pool or fitness center.
While downtown Phoenix, Old Town Scottsdale and the area's best hiking trails are only a short drive away, Royal Palms is a destination of its own; kick back at the spa, enjoy an award- winning dinner at T. Cooke's restaurant and bask in sunset mountain views at one of America's celebrated Historic Hotels.
Book It: ROYAL PALMS RESORT AND SPA
Read More: 21 AMAZING THINGS TO DO IN PHOENIX YOU'LL LOVE
RITZ CARLTON DOVE MOUNTAIN
Located just north of Tucson, the Ritz- Carlton at Dove Mountain is your key to the Sonoran Desert. A luxury spa, three golf courses, and five eateries make this the ideal destination to unwind and disconnect while surrounded by earth and open sky.
Pick your own citrus delicacies at the resort's orchard, and sharpen your golf skills with the 27 championship holes available on the resort grounds. Back at the Ritz- Carlton Spa, native gemstones clear your chakra while indigenous botanical cures work wonders on your skin.
With Marana's Tortolita Mountains as your backyard, there's no shortage of rugged fun, including hiking and mountain biking. If you're up for exploring further, enjoy Tucson's abundant desert scenery, shopping, and cultural sites before returning to your Casita Suite.
Book It: RITZ CARLTON DOVE MOUNTAIN
LOEWS VENTANA CANYON RESORT
Tucked into the Catalina Foothills, Tucson's Loews Ventana Canyon Resort merges a romantic desert landscape with cutting edge amenities to bring you the best of both worlds. Featuring nearly 400 rooms and suites, heated pools, tennis courts, golf, and the renowned Lakeside Spa, the resort is sure to keep you both relaxed and active, depending on your mood.
After a dip in the adult-only serenity pool at the spa, pull on your hiking boots and work up a sweat. Nearby Sabino Canyon and Saguaro National Park are must-sees for hikes of all levels.
When it comes to dinner, The Flying V Bar & Grill, led by Chef Ken Harvey prioritizes local ingredients and businesses, meaning your meal is in good hands. Whether you've spent your day hitting the trails, venturing into the city or lounging by the pool, Loews Ventana Canyon's spacious grounds are perfect for desert stargazing at dusk.
Book It: LOEWS VENTANA CANYON RESORT
Read More: 18 AWESOME THINGS TO DO IN TUCSON YOU CAN'T MISS
BOULDERS RESORT & SPA
Part of the Hilton's Curio Collection, Boulders Resort & Spa is a Scottsdale favorite thanks to its Southwest- chic decor, full range of recreational amenities, luxury spa and emphasis on outdoor fun. Practice your putt on two golf courses, rent a bike, play tennis or grab a fishing rod as you explore the grounds around the resort.
At the spa, sink into Zen treatments before spending some much- deserved "you" time at the outdoor tipi, labyrinth, and gardens. Rock climbing, a Sonoran Desert wildlife tour and even moonlit cycling can be arranged with the resort concierge.
For accommodations, consider the Sonoran Casita for the views, the Boulders Casita for more privacy, or the Luxury Hacienda for a residential experience that goes above and beyond. Boulders is located minutes from Downtown Scottsdale, Central Phoenix, and the towns of Cave Creek and Carefree.
Book It: BOULDERS RESORT AND SPA
ARIZONA BILTMORE
Upholding an exquisite history dating back nearly a century, the Arizona Biltmore is a Phoenix mainstay. Having hosted celebrities, artists, and presidents through the decades, the resort underwent a significant renovation in the 1990's, resulting in a re-imagined classic.
Today, the Biltmore's elegant guest rooms boast poolside access, balcony views and patio fire pits, while cottages and villas accommodate longer stays. The Tierra Luna Spa and resort golf courses beckon; additional luxury outdoor experiences can be booked for an intimate look at the Sonoran landscape.
Take advantage of the poolside menu at the Saguaro Pool before sampling a Latin- inspired dinner at Renata's Hearth. Complete your day by bidding the desert sky goodnight over an expertly crafted drink at the Spire Bar.
Book It: ARIZONA BILTMORE
THE PHOENICIAN, A LUXURY COLLECTION
For a luxury stay at the base of Camelback Mountain, check out The Phoenician, a Luxury Collection Resort, Scottsdale. Inspired by a natural desert palette, the Phoenician's guest rooms and suites are recently re-designed to mirror the warmth and simplicity of a pristine landscape. Options range from the smaller Superior Room to the four person Presidential Suite.
Nine gourmet dining and drinking destinations keep you covered as you explore the Phoenician golf course, expanded pools, and luxury spa sessions that leave a lasting impression. Don't miss special offers like the Golf Experience or Family Excursions package, which can enhance your stay while you save.
THE CANYON SUITES AT THE PHOENICIAN
Prioritizing privacy and comfort, The Phoenician's Canyon Suites make your stay more than a vacation. Whether you choose a one bedroom Canyon Suite or the Presidential Suite, each option promises plenty of space, terrace views and a priceless sense of seclusion. Between views of Camelback Mountain or the manicured resort golf course and expanding horizon, you'll wake up refreshed in a suite that feels surprisingly like home.
Book It: THE PHOENICIAN
FOUR SEASONS RESORT SCOTTSDALE
Inspired by indigenous culture, and the surrounding landscape, Scottsdale's five- star Four Seasons Resort introduces you to Arizona's gems while helping you tune out the rest of the world. Choose a fire pit or deluxe casita room, or opt for one of the resort's suites, all of which offer the unique bonus of a garden shower alongside a full bath.
Enjoy the day at your own pace in a private poolside cabana while the on-site Kids for All Seasons camp entertains the little ones. Four eateries encourage you to try something new each night of your stay; or, order meals directly to your casita after an invigorating spa day.
Savor a glass of wine and an entree at the Onyx Bar & Lounge terrace and let the silhouette of Pinnacle Peak in the distance inspire tomorrow's plans. Feeling adventurous? The resort can arrange experiences like a Grand Canyon tour or a day trip to nearby Sedona to amp up your visit.
Book It: FOUR SEASONS RESORT SCOTTSDALE AT TROON NORTH
L'AUBERGE DE SEDONA
Sedona's magnetic energy, otherworldly geology and small town atmosphere are only a few of the reasons why this pocket of Arizona remains a top U.S. destination. Spanning eleven acres overlooking Oak Creek, L'Auberge de Sedona is the ideal headquarters for your next escape.
Whether you're planning to spend your entire trip in Sedona or explore Flagstaff and Phoenix too, L'Auberge de Sedona's guest rooms, suites, and cottages await. Views of the famous Red Rocks, creekside decks, and wood fireplaces are just some of the details that put L'Auberge on the map.
On-site dining, spa offers, and scheduled resort experiences like evening stargazing keep you engaged and entertained when you're not out exploring the Grand Canyon or Sedona's small businesses. Seasonal and experiential offers like a Revitalization Retreat or L' Auberge Awakening can make your stay even more memorable.
Book It: L'AUBERGE DE SEDONA
OMNI SCOTTSDALE RESORT AND SPA
Complementing Camelback Mountain's natural beauty with luxury amenities, The Omni Scottsdale Resort and Spa at Montelucia is your gateway to exploring the Phoenix area in comfort. Taking aesthetic cues from Spain's Andalusia, guest rooms are designed to transport you away from the day to day as you relax and let your mind wander.
Three pools and over twenty poolside cabanas make letting loose easy, especially when you top it all off with an artisanal cocktail at the Joya Terrace.
Sample Mexican and Spanish menus at one of Omni Scottsdale's five restaurants and bars, and be sure to keep an eye on the resort's culinary event calendar to treat your taste buds.
Scottsdale's attractions are a short drive away, as is Downtown Phoenix. Take a look at Omni Scottsdale's offers and guest packages to improve your stay before booking.
Book It: OMNI SCOTTSDALE RESORT AND SPA AT MONTELUCIA
AMARA RESORT AND SPA
With equal focus on the call of the outdoors and the comforts of home, Sedona's Amara Resort and Spa represents the best of this Northern Arizona haven. Tree- lodge style guest rooms create a warm, inviting atmosphere while views of the towering Red Rocks motivate you to get out there.
Once you're ready to return indoors, pamper both yourself and your palette at the Amara Spa and SaltRock Southwest Kitchen. A heated infinity pool, bicycle usage, access to local golf courses, and private Amara Adventure bookings are also available.
Make sure to take some time to walk through Uptown Sedona's many galleries, local shops and eclectic eateries; the resort is within walking distance of town hubs.
Book It: AMARA RESORT AND SPA
MIRAVAL ARIZONA RESORT AND SPA
Located north of Tucson, Miraval Arizona Resort and Spa has been inviting guests to experience the Santa Catalina Mountains for over two decades. A lauded wellness destination, Miraval's principles include creating a mindful environment where guests can take time to reflect, explore, and seek balance in luxury.
Miraval can even suggest an itinerary for you to follow based on areas you want to improve, such as Mental Wellbeing, Fitness Focus, or Couples Retreat. Airy and modern guest rooms, suites, and retreats are outfitted with tools to help you meditate or just take a deep breath, unbothered. Need a dietary change? Miraval's culinary workshops can teach you nutritional self- care, leaving you with lifelong lessons.
Miraval's specialist- led wellness experiences, private sessions and daily activities help you reconnect with yourself and carry what you learn beyond the Sonoran Desert. Mindful, social, hybrid, and leadership- based group retreats are available to make your stay count for you and your coworkers, friends, or family.
Book It: MIRAVAL ARIZONA RESORT AND SPA
THE SCOTT RESORT AND SPA
With warm wood accents and Sonoran- inspired touches, The Scott Resort and Spa is your Scottsdale escape. Conveniently located within walking distance of boutiques, restaurants and art spaces, the Scott combines urban luxury with a vibrant landscape and local culture.
Choose from the Pool View, Courtyard, or Lagoon View Guest Rooms, or opt for a larger suite. La Vidorra Spa is open to guests, as are the on-site pools. Six private rooms host custom massages, detoxifying sessions and beauty procedures.
Once you're glowing, the Scott's Canal Club is open for American entrees with a Caribbean twist. Blending eras, the Canal Club is the perfect mix of stately dining room and art-deco lounge in the heart of Scottsdale.
Book It: THE SCOTT RESORT AND SPA
THE WESTIN KIERLAND VILLAS
Featuring luxury accommodations, three golf courses, a fitness studio and easy access to metro areas, the Westin Kierland Villas are a vacation ownership-based resort in Scottsdale, Arizona. An outdoor fireplace, multiple pools, grilling areas and the gourmet McDowell Market are just a few of the details that make the Westin Kierland Villas one of Scottsdale's top-tier destinations.
Villas range in size and sit on ten acres within the community of Kierland. Fully equipped, the villas are individual residences complete with balconies and outdoor patios so that you can get away from it while still making the space your own.
The Kierland Commons are within walking distance of shopping and high end dining; Downtown Phoenix and Old Town Scottsdale are a short drive away.
Book It: WESTIN KIERLAND
FAIRMONT SCOTTSDALE PRINCESS
Having held its AAA Five Diamond Resort title longer than any other hotel in Arizona, the Fairmont Scottsdale Princess continues to maintain its glamorous reputation as one of the state's top luxury hotels. Six pools, two championship golf courses, the Well & Being Spa, and six diverse restaurants and bars treat guests to an unforgettable getaway under spectacular Arizona sunsets.
Whether your perfect day means joining a morning fitness class at the Well & Being or enjoying the novelty of a white sand beach at the resort's Sunset Beach pool, the Fairmont caters to your needs.
The Trailblazers Kids Club makes learning fun for the youngest traveler while the resort's fire pits allow you to keep enjoying the outdoors after the sun goes down.
End the day on a high note with authentic Mexican cooking at La Hacienda or a decadent main dish at Bourbon Steak's fireside terrace.
Be sure to consider Fairmont Scottsdale's exclusive offers and packages before booking.
Book It: FAIRMONT SCOTTSDALE PRINCESS
Read More: 14 Awesome Resorts with Water Parks in Arizona
ENCHANTMENT RESORT
Perched among the walls of Boynton Canyon, Sedona's Enchantment Resort emphasizes a connection with the area's breathtaking natural world, whether it be by simply marveling at the Red Rock panoramas or hiking the canyons. Each room and suite has a deck or patio with a view, and Southwestern accents highlight the interiors.
Locally inspired Native American cuisine and handpicked wines make dinner at the resort's Che Ah Chi restaurant a must, while sitting down to a meal at Tii Gavo allows you to watch the sun illuminate the canyon as you dine.
Fitness, yoga and workouts invite you to balance your day through movement, and spa services are available to help you look and feel your best. Already have an excursion in mind? Visit the resort's Trail House for your outdoor equipment needs, as well as tips and local advice from Sedona's adventure gurus.
Book It: ENCHANTMENT RESORT
HYATT REGENCY SCOTTSDALE RESORT AND SPA AT GAINEY RANCH
With views of the McDowell Mountains, the Hyatt Regency Scottsdale Resort grounds are filled with attractions, amenities, and entertainment for solo travelers, couples, and families alike. A resort water park, highly rated golf course and luxurious treatments at Spa Avania await once you arrive in Scottsdale.
Catch live music at the Center Stage Bar, order sushi at the six- seater Noh restaurant, or have a drink poolside at the adult- only Grotto Bar. After experiencing Spa Avania's cleansing Himalayan Salt Room, learn putting skills from a golf expert or reawaken your inner child on the resort's three- story water slide.
Book a room with a view, a suite or a casita residence to get the most out of your stay at Gainey Ranch. Casita suites come with a fireplace and rooftop access, allowing you to absorb Scottsdale's desert charm both inside and out.
Book It: HYATT REGENCY SCOTTSDALE RESORT
JW MARRIOTT SCOTTSDALE CAMELBACK INN RESORT & SPA
The JW Marriott Scottsdale Camelback Inn Resort & Spa in Paradise Valley, AZ is a luxury resort that has it all.
Situated on 125 acres, you can enjoy amazing views of Camelback Mountain from one of the resort's newly redesigned casitas or suites. You'll love the deluxe amenities, heated outdoor pools, garden terraces and desert trails offered here.
Take a free shuttle to their 18-hole championship gold course, or treat yourself to a massage at The Spa at Camelback Inn. Foodies will love the options offered at this resort hotel. You'll find everything from a tried-and-true steakhouse at Lincoln Steakhouse & Bar, to casual spots and everything in between at JW Marriott Scottsdale.
Book It: JW MARRIOTT SCOTTSDALE CAMELBACK INN RESORT & SPA
JW MARRIOTT PHOENIX DESERT RIDGE RESORT & SPA
Once you step foot inside the JW Marriott Phoenix Desert Ridge Resort & Spa, you'll never want to leave. The good news? With amazing views and awesome amenities, you won't have to!
Located in the Sonoran Desert, you'll find three pools, pickleball courts, two 18-hold golf courses designed by Arnold Palmer and Nick Faldo, and even an arcade!
After a day of adventure, enjoy spa treatments at the onsite spa, Revive. You'll find six restaurants onsite, including Tia Carmen, which is headed by celebrity chef Angelo Sosa.
Book It: JW MARRIOTT PHOENIX DESERT RIDGE RESORT & SPA
ARIZONA RESORTS FAQ
Which Arizona resorts are considered the most romantic?
Both the Canyon Suites at The Phoenician, a Luxury Collection Resort, Scottsdale and the Four Seasons Resort Scottsdale at Troon North are considered especially romantic.
What is the best month to visit Arizona?
If you're looking for milder temperatures, the best time of year to visit Arizona would be in the spring or fall. If you're looking to visit the Phoenix and Tucson areas, the best time to visit would be October to mid-May.
Which Arizona resort is great for families?
Believe it or not, The Phoenician is also great for families! This Scottsdale hotel also some great family vacation packages, and kids will love the multiple pools.
MORE INFORMATION FOR YOUR TRIP TO ARIZONA:
WHERE TO STAY IN ARIZONA
Follow us here: Facebook | Twitter | Instagram | Pinterest | YouTube | MSN | TripAdvisor | Flipboard
All articles belong to 365 Atlanta Family LLC, and all photos belong to us as well, unless otherwise noted. It's all copyrighted. Please don't repost anything elsewhere without asking me first. All rights reserved. This site uses cookies to enhance your experience.
We make no guarantees of any price listed on our site. We are not responsible for content on external web sites linked from ours, including linked resources, an external blog post, any partner site, hotel property sites, or affiliate sites. We only write about places we love in an attempt to help you in your adventures, but we can't guarantee you will love them, too.
Posts may contain affiliate links at no cost to you. Several of our trips are also compensated by the respective tourism boards for the city or state we are visiting. This never impacts how we share the destination with you – opinions are always our own and we pride ourselves on that. We do not sell links or accept unsolicited guest posts under any circumstances. Don't even ask.
United States Copyright, 365 Atlanta Family, LLC
View our Privacy Policy | Subscribe to our Newsletter | Contact Site Owner | View Terms & Conditions | About Us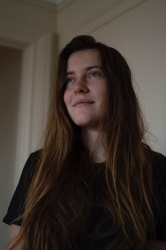 Latest posts by Anita Maksimiuk, Staff Writer
(see all)