Wax those skis and snowboards, and carve out time this holiday season because ski season is hastily descending upon us! It's the best time of year for winter enthusiasts who finally get to show off their new threads and get some on-slope practice for moves you've seen on YouTube all year.
Spend the holidays at Beaver Creek, one of the premier skiing destinations in Colorado, located in the famous Vail Valley. This year's ski trip will be more than just hours on the slopes. It's a family-friendly resort with tons of other winter sports and holiday activities to keep your spirits a mile high.
From mornings on the slopes to evening après and everything in between, it's time to see how you should spend this holiday at Beaver Creek. Here are 15 things to do during your Beaver Creek Colorado Christmas adventure.
THE COOLEST PLACES TO STAY IN BEAVER CREEK FOR THE HOLIDAYS
KICK OFF THE HOLIDAYS WITH THE WORLD'S BEST CHOCOLATE CHIP COOKIE COMPETITION
Date: November 23, 2022 at 2 p.m.
Time slips away from you while you're on the slopes, but three o'clock is an hour you don't want to miss. The smell of freshly baked cookies wafts through the crisp winter air as the ski season kicks off with the Beaver Creek Chocolate Chip Cookie Competition. You'll work up an appetite shredding the chutes until it's time to see what all the commotion is about at the base of Lift 6.
The best chefs from around the U.S. compete in this annual competition. Five finalists are chosen that have a chance to show off their cookie-making skills that even Santa Claus would rave about. Guests present for the opening day can taste and vote for their favorite cookie at 2 PM in Beaver Creek Village before finding out if their favorite will be announced as the winner at 3 PM.
Everybody is a winner — the winner becomes the official recipe for the Beaver Creek Ski Season and a $1,000 cash prize, while skiers can warm their bellies with freshly-baked cookies handed out daily for free!
SEE THE TREE LIGHT UP AT BEAVER CREEK RESORT
Date: Friday, November 25, 2022 1:00-6:30PM
Beaver Creek Resort feels more like Whoville during the holidays as all guests are invited to attend the annual tree lighting ceremony. However, it's one Christmas tree that the Grinch won't steal, so come with all your holiday cheer for the celebrations!
Gather around Beaver Creek Plaza to gaze up at the 38-foot-tall Christmas tree. Snow flurries settle on the branches decorated with ornaments as everyone gathers in anticipation of the lighting of the tree. You'll barely notice the frigid evening, since live performances captivate your attention. See talented musicians and singers perform holiday classics to put the spirit of Christmas in the air.
Suddenly, the melodic voices get replaced with 'oohs' and 'ahhs' as the Christmas tree lights flick on. The dazzling color of lights wraps around the Christmas Tree from the base to the top. The brilliant display illuminates the night to signal the start of the Beaver Creek Resort holiday season with plenty more exciting events to come.
TAKE IN ALL THE BEAVER CREEK EXTRAORDINAIRE ACTIVITIES
Looking for things to fill up your itinerary while visiting Beaver Creek for the holidays? You won't have to search for long because events and holiday-themed activities are always happening. Whether hanging out in Beaver Creek Village or venturing to the mountain summits, there will never be a dull moment.
Every year, Beaver Creek releases an activity schedule outlining exciting things to put on your calendar. The goal is to keep you in the holiday spirit, and it far exceeds your expectations.
Gather the family for a Holiday Movie Night to see a special screening of your favorite holiday movies. See the Charles Dickens legend come alive with carolers performing on the Fountain Stage. You'll even get to spend quality time with the big guy himself during Santa Story Time.
For those who can't get enough of the slopes, immerse yourself into the Beaver Creek winter wonderland by skiing on nature tours with rangers, or grab your glow sticks to join the nighttime ski thrill of the Thursday Night Lights event.
SEE THE HOLIDAY SPECTACULAR AT VILAR PERFORMING ARTS CENTER
Music is an essential part of creating a lively holiday atmosphere at Beaver Creek Resort during the Christmas season. You'll see plenty of signs for live music shows at the bars and restaurants in Beaver Creek Village. But if you take the escalator down from the main level, you'll run into the Vilar Performing Arts Center, which always puts on a show to remember.
This year, the headlining holiday event at the Vilar Performing Arts Center is the Canadian Brass with Kantorei – A Holiday Spectacular. The show will become your soundtrack to the holidays as this professional brass ensemble puts on their holiday show on December 23, 2022.
No need to toot their own horn, but the Canadian Brass quintet will blow you away. It has built its international reputation for the past four decades, and each show gets better than the last.
In addition to the Canadian Brass quintet, you can bring the kids to see Rudolph The Red-Nosed Reindeer: The Musical on December 19 & 20, 2022. You'll see Santa and Mrs. Claus, Hermey the Elf, Bumble the Abominable Snow Monster, Clarice, Yukon Cornelius and, of course, Rudolph!
INDULGE IN A SLEIGH RIDE DINNERS
ALLIE'S CABIN
Hop in an open-air sleigh ride up the mountain, where a warm fireplace awaits you inside Allie's Cabin restaurant. Taste the exquisite cuisine hailing from Northern Italy. Warm up with a bowl of tomato soup before taking a bite of the Elk Filet, which pairs well with the select wine choices.
The large windows surrounding the dining hall showcase the beauty of the surrounding aspen forest landscape.
BEANO'S CABIN
A sleigh ride is your express shuttle to Beano's Cabin. Decorative chandeliers crafted from elk antlers hang above your table, providing just enough light for an intimate dining experience in one of Beaver Creek's upscale restaurants.
Its famous Christmas Eve dinner is a multi-course dining experience that serves seafood and contemporary American dishes.
ZACH'S CABIN
Bundle up as you skid through the snow on a sleigh ride to Zach's Cabin for a one-of-a-kind dining experience. The unassuming rustic cabin will give you a cozy dining experience of excellent food and even better wine.
Start with a foie gras appetizer before digging into a hearty elk steak for your main course. End the night with a white chocolate cherry dessert before returning to Beaver Creek in the same fashion you arrived.
4 EAGLE RANCH
Close your Uber app because you'll be taking a special kind of transportation when dining at 4 Eagle Ranch — a sleigh!
This summertime horse ranch puts its trusted steeds to work during the winter for a ride to an elegant evening dinner. Break bread at the round tables as waiters serve prime steak cuts of the New York Strip or fresh-tasting salmon.
BEARCAT'S CABIN
Horse-guided sleigh rides guide you down into the Squaw Creek Valley to the Bearden Homestead for a dinner fit for a family outing or romantic date night at Bearcat's Cabin. Grab a seat at Doc's Bar for a signature cocktail before being served dinner buffet-style by a chef. Save room for dessert, because you'll feel nostalgic while roasting s'mores in good company.
SAMPLE THE MOST LUXURIOUS HOT CHOCOLATE IN THE STATE
Thirsty for a sensational elixir that will be the "cure to what ails?" Try the famous Haute Chocolate at the Remedy Bar. Hot cocoa gets a couture makeover that will warm you up and revive you after a day on the slopes.
Less than a 20-minute drive east on I-70 will transport you into a life of luxury. You'll arrive at Four Seasons Vail to find The Remedy Bar, where Chef Andrew Schweska has created a French-inspired holiday treat for thirsty skiers.
Get your cameras ready because the Haute Chocolate is an entire experience. Pour hot Swiss chocolate from that traditional French pot over a plump marshmallow that melts instantly into a cup of hot cocoa blended to perfection with Chantilly Crème.
While this luxurious hot chocolate warms you up inside, you'll be toasty on the outside thanks to the fire pit burning on the venue's outdoor patio fire pit to views of the surrounding snow-capped Rocky Mountains. Cheers to a white Christmas!
VISIT RITZ-CARLTON BACHELOR GULCH EVEN IF YOU'RE NOT OVERNIGHTING
You'll be in good company while visiting Beaver Creek, Colorado for the holidays. Plan a day trip to the neighboring Ritz-Carlton Bachelor Gulch, which is only 10 minutes away but feels like a new world of holiday excitement. The holiday season is the best time to visit the Ritz-Carlton Bachelor Gulch resort. It becomes a luxurious winter wonderland full of things to do — even without staying overnight at the resort!
Use your Epic Pass to access a new set of ski trails on Beaver Creek Mountain or enjoy other activities like ice climbing, snowmobiling, and dog sledding. See the colorful lights decorating more than two dozen Christmas trees. It has two weeks of family activities planned to kick off its holiday season with visits from Santa, eating s'mores, and more.
TRY OUTDOOR ICE SKATING
Get inspired by the bronze statue of Kristy Yamaguchi statue set in Beaver Creek Plaza to see how well your skills match up when you hit the ice. The summertime grassy lounge area becomes the Black Family Ice Skating rink in the winter for all ages to make their rounds on the ice.
It's quite the setting — smiles of kids (and adults) taking their first steps on the ice, giggles of teens teasing friends who inevitably fall down, and seasonal visitors with coordinating skates and jackets lapping you every few minutes. It's all in good fun as the ice reflects the twinkling lights from the Christmas tree next to the rink.
Forgot your ice skates? Head to the rental booth next to the Base Sports Mountain to grab a pair for the day.
GO SNOW TUBING
Hold on tight to the hang grips for an exhilarating snow tubing ride. No experience is needed since gravity does all the work! The rush of cold mountain air drowns out your screams, so bundle up and prepare for a session of downhill tubing fun.
Beaver Creek Resort puts you just a short drive away from snow tubing sites around Eagle County, from its own Haymaker Tubing Hill to Adventure Ridge at Vail. So grab tickets, your tube, and a couple of friends, and you're all set.
Ascend to the top of the summit and set your bum in the donut hole to slide down the snowy paths — some routes extend more than 700 feet! If you're up for the challenge, race each other on adjacent tracks to see who comes to the snowy halt at the bottom first. Or make it a group adventure and connect the tubes to slide down simultaneously.
Snow tubing locations can vary in minimum height requirements.
TAKE A GUIDED WINTER WINE EXCURSION
"Crunch, crunch!" The sound of your snowshoes plowing through the powdery snow of Beaver Creek Mountain with one thing in mind keeping you going — a wintertime wine tasting when you reach the end!
You deserve some adult-only fun, and wine tasting is one of the best ways to experience it at Beaver Creek. These four-hour guided tours take you on an adventure through the snow-covered terrain before reaching the Osprey Fireside Grill to indulge in a tasteful kind of holiday spirit.
Meet up with your expert mountain guide at the Beaver Creek Nordic Center. Then, you'll ascend to McCoy Park via the Strawberry Park Express chairlift, where you'll begin the snowshoe hike. Guides share information about Beaver Creek Mountain, avalanches, and more before reaching the restaurant.
Pair select red and white wines with a neatly arranged meats and cheese charcuterie board while telling stories about your ski excursions at Beaver Creek.
DON'T MISS SKIING OR SNOWBOARDING, OF COURSE!
What's a trip to Beaver Creek Resort without checking out the slopes? We've saved the best for last, but it's likely to be the first thing you cross off your bucket list during your visit. Ski season at Beaver Creek starts on November 23, 2022, and the best deals on lift tickets are purchased at least a week in advance.
Beaver Creek has 2,158 acres of skiable terrain designed for all skill levels. The mountain gets 323 inches of snow every year, leaving the 126 trails perfect for shredding on skis or snowboards.
First-timers on the slopes can find ski and snowboard lessons. Beginners can get started with routes like the Piece-O-Cake and Mystic Island trails. Ride the Larkspur Express lift to the summit for intermediate trails. And the famous Birds of Prey is reserved for experienced riders when not in use for the annual World Cup Downhill Ski.
Purchase the Epic Pass for huge savings on all the top trails in Beaver Creek and other neighboring ski resorts like Vail, Heavenly, and more!
Ready to hit the slopes, but don't have the equipment? We've made snowboarding a lifestyle, but before we owned our equipment, Ski Butlers was our ski (and boarding) rental service of choice. These guys deliver to your hotel or condo – and pick up- for only a few dollars more than the jam-packed shops just down the road. And the equipment? Best in the business! Check out Ski Butlers on your next vacation!
MORE INFORMATION FOR YOUR TRIP TO COLORADO
WHERE TO STAY IN COLORADO
Follow us here: Facebook | Twitter | Instagram | Pinterest | YouTube | MSN | TripAdvisor | Flipboard
All articles belong to 365 Atlanta Family LLC, and all photos belong to us as well, unless otherwise noted. It's all copyrighted. Please don't repost anything elsewhere without asking me first. All rights reserved. This site uses cookies to enhance your experience.
We make no guarantees of any price listed on our site. We are not responsible for content on external web sites linked from ours, including linked resources, an external blog post, any partner site, hotel property sites, or affiliate sites. We only write about places we love in an attempt to help you in your adventures, but we can't guarantee you will love them, too.
Posts may contain affiliate links at no cost to you. Several of our trips are also compensated by the respective tourism boards for the city or state we are visiting. This never impacts how we share the destination with you – opinions are always our own and we pride ourselves on that. We do not sell links or accept unsolicited guest posts under any circumstances. Don't even ask.
United States Copyright, 365 Atlanta Family, LLC
View our Privacy Policy | Subscribe to our Newsletter | Contact Site Owner | View Terms & Conditions | About Us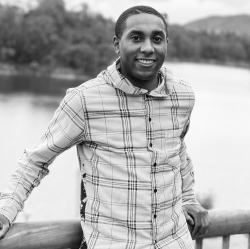 Latest posts by Bryan Shelmon, Staff Writer
(see all)