Aquariums are places where everyone can marvel at the wonders of the Earth's oceans. On a planet where over 70% of our world's surface is covered in water, there is so much to know about the plants and animals that reside beneath the surface. Plus, we've only explored 20% of the world's oceans, so there is often something new to be learned!
While you may have been to one or two of these aquariums before, they're often developing new ways to engage visitors or teach us about protecting our sea life. You can't possibly have seen all an aquarium has to offer! After all, to quote Disney's "Pocahontas," "the water is always changing, always flowing" and so too, are the creatures that call it home.
Here are 29 of the best aquariums in the U.S. that you've got to check out.
ALASKA SEALIFE CENTER (ALASKA)
As Alaska's only facility that combines an aquarium with research, response, and education, Alaska SeaLife Center is an important place. Located along Resurrection Bay, the aquarium is in a prime location for facilitating enjoyment as well as preserving the state's oceanic life. Plus, visitors have the opportunity to learn from experts on the work that they do and how they do it.
Besides seeing a wide variety of birds, fish, seals, and jellies, there are even options to add behind-the-scenes tours to your visit. Go feed some precious puffins or silly sea lions and check out an octopus up-close. Spending time with the researchers and these animals helps support the center's missions like their Wildlife Response program that helps wildlife all over Alaska.
WILDLIFE WORLD AQUARIUM (ARIZONA)
Beyond being Wildlife World Aquarium, the Wildlife World Zoo (and Safari Park) boasts the largest collection of animals in Arizona. They have over 600 individual species of animals! Their four-building aquarium is home to hundreds of animals. Their South Pacific Reef tank even has the longest acrylic tunnel in the state.
Wildlife World was the first in Arizona to show sea lions and have the first sea lion pup birth, too! So far, they have raised two pups. They host demonstrations and sea lion shows with their three resident sea lions.
MONTEREY BAY AQUARIUM (CALIFORNIA)
Disney fans might recall Dory trying to remember where she came from with the line "the jewel of Morro Bay, California" in "Finding Dory." That line is specifically about Monterey Bay Aquarium, which is often considered one of the top aquariums in the world. With a world-renowned mission focused on the conservation of the ocean and protecting marine life, this aquarium wants to set a precedent.
Monterey Bay has over 200 exhibits, as well as a jaw-dropping 80,000 plants and animals for visitors to experience. They even have a bunch of live webcams where guests can see their marine life from anywhere in the world at any time. If you happen to go to this spot in Cali, can you say hi to Dory for us? (She absolutely will not remember us.)
Read More: 13 SENSATIONAL THINGS TO DO IN MONTEREY | 15 OUTSTANDING THINGS TO DO IN CARMEL, CALIFORNIA
Discount Tickets: Monterey and Carmel Day Tour With Aquarium Tickets
AQUARIUM OF THE PACIFIC (CALIFORNIA)
Along another gorgeous Californian shoreline is the Aquarium of the Pacific in Long Beach. This is Southern California's largest aquarium, with 100 exhibits that are home to 12,000 animals. Besides hosting visitors, the aquarium is deeply involved in many conservation efforts, as well as educational endeavors.
Because they are right on the water where marine life is plentiful, the aquarium also offers wildlife viewing excursions with cruising partners to see whales and one of the busiest ports in the world (where you might even spot a sea lion). Otherwise, you can stay at the aquarium and get more time with the glamorous birds at Lorikeet Forest or spot a cuddle party (more "Finding Dory" references) in the Sea Otter Habitat.
Read More: 14 THINGS TO DO IN LONG BEACH, CA FOR COASTAL FUN
Skip the Lines: Skip-the-Ticket-Line Admission
DOWNTOWN AQUARIUM (COLORADO)
Originally known as Ocean Journey Aquarium, the Downtown Aquarium in Denver, Colorado, has been a community mainstay for decades. They have over 500 species of animals, a stingray touch tank, a 4-D theater, and even a full-service restaurant with a bar.
What makes Downtown Aquarium particularly special though, is that they even have mermaids! The aquarium's mermaids do daily shows where they teach visitors about the importance of taking care of the ocean. There is even a way to arrange a meet and greets with the mermaids.
Don't forget you can also book a meet and greet with a variety of other creatures too, from a sloth to a binturong, which apparently smells like popcorn!
Read More: 43 BEST THINGS TO DO IN DENVER THAT YOU'LL LOVE
MYSTIC AQUARIUM (CONNECTICUT)
Mystic Aquarium in Connecticut keeps sea research front and center in its mission. They curate "thought-provoking encounters with marine life" while also advancing research about how to better care for our sea, along with its creatures. In addition to the thousands of species of marine life they care for, they also have the largest outdoor beluga whale exhibit in the country. You'll find animals from around the world here.
Besides their animal encounters with penguins, reptiles, and seals, guests also have the option to become trainers for the day! In this program, visitors spend the day with one of the animal trainers to help with feeding and training to see what it takes. With this program, you don't have to pick an animal to encounter — you get to encounter all of them!
Read More: 29 GREAT THINGS TO DO IN MYSTIC CT YOU CAN'T MISS
THE FLORIDA AQUARIUM (FLORIDA)
As a conservation-based aquarium, The Florida Aquarium in Tampa, Florida, had its start in the 1970s as a research facility. Originally called the Clearwater Marine Science Center, and based in Clearwater Beach, they later created an aquarium space that was accredited in 1997. They are home to thousands of land and aquatic animals to show the public why the oceans should be protected.
With a 4-D theater, a splash pad, and a dolphin cruise, there is a lot to love about this Florida aquarium. Their nine exhibits showcase a broad spectrum of animals, even ones specific to Florida's wetlands. The wetlands exhibit resides within an 80-foot-tall glass dome that gives sunlight to the creatures that call the Orange State home.
Read More: 18 AWESOME THINGS TO DO IN CLEARWATER FOR SUNNY FUN
Skip the Lines: The Florida Aquarium Skip-the-Line Entrance
GEORGIA AQUARIUM (GEORGIA)
Like many other aquariums around the world, Georgia Aquarium in Atlanta, Georgia, puts emphasis in its marine life conservation efforts and research. There are eight species that Georgia Aquarium is putting their focus on: whale sharks, Atlantic bottlenose dolphins, African penguins, manta rays, coral, beluga whales, sea lions, and spotted eagle rays. In fact, they are the only aquarium in the United States to have a manta ray exhibit.
They have nearly 250 species of animals in their care, as well as a variety of animal encounters to partake in. But they also have diving experiences (for SCUBA-certified guests) that includes a shark cage dive. If you aren't certified, you can always do the Shark & Ray Interaction instead, where you can still get personal without being submerged in a tank.
Read More: 53+ Things To Do In Atlanta You Should Not Miss (From Locals In The Know)
MAUI OCEAN CENTER (HAWAII)
Known as The Aquarium of Hawai'i, Maui Ocean Center in Maui, Hawaii, is centered around conservation, as well as educating visitors about sea life, some of which only live on or near the islands. They are doing this in part through their island-based conservation program called Ocean Aloha. The program will ensure that both island visitors and residents know why/how to take care of natural resources to protect them for the future.
In addition to seeing all of the brilliant animals, Maui Ocean Center also has an exhibit called Kaho'olawe: A Story of History and Healing. This exhibit commemorates the sacred island of Kahoolawe, which is significant to Native Hawaiians, but was overtaken for U.S. military target practice. The center's exhibit showcases both the island's history, its present, and its future through restoration efforts.
WAIKIKI AQUARIUM (HAWAII)
Open since March 19, 1904, Waikiki Aquarium in Honolulu, Hawaii, is the second-oldest public aquarium in the country. At that time it was called the Honolulu Aquarium, until 1940 when the name was changed. They seek to preserve and promote Pacific marine life, in addition to helping the public cultivate an appreciation for it.
As part of the sustainability practices, the aquarium has reduced its use of plastic bottled, "installed photovoltaic solar panels to reduce energy consumption," and converted its lighting to LED when possible.
With 15 different exhibits, guests can learn about a range of animals, including ones that are exclusive to the Hawaiian islands. Their Edge of the Reef exhibit has a 7,500-gallon outdoor tank, which is also the longest continuously running exhibit at the aquarium. Part of that exhibit is a dedicated touch tank in a simulated tide pool environment.
JOHN G SHEDD AQUARIUM (ILLINOIS)
Chicago, Illinois, is home to an incredibly elaborate aquarium, the John G. Shedd Aquarium. The Shedd Aquarium is a work of art in itself, designed as a neoclassical temple by the same firm that designed the Field Museum and the Wrigley Building in the city. The National Historic Landmark Shedd Aquarium is a marble icon in Chicago that opened in 1930.
Also devoted to ocean conservation, Shedd works with partners worldwide to protect the environment, and is cutting single-use plastic wherever it can. Ten exhibits bring guests into the splendid beauty of the sea. Those exhibits are also home to over 30,000 animals of all kinds. You can even feed some sharks or get face to face with a blubbery beluga.
Read More: 47 BEST THINGS TO DO IN CHICAGO YOU CAN'T MISS
NEWPORT AQUARIUM (KENTUCKY)
Named Best Aquarium in the Midwest in 2004 by Zagat's U.S. Family Travel Guide, Newport Aquarium in Newport, Kentucky, is just a skip away from Cincinnati. Above their open-air tank, one of the largest in the country, is the first of its kind Shark Bridge. Guests can walk above sharks, rays, and over 300 fish (if they dare).
Among the thousands of aquatic creatures that call Newport Aquarium home are rare albino alligators, eels, and spiny lumpsuckers. They have touch tanks, interactive tide pools, and a Jim Henson, oceanic-themed play area featuring Splash and Bubbles.
AUDUBON AQUARIUM OF THE AMERICAS (LOUISIANA)
Part of the Audubon Nature Institute, the Audubon Aquarium of the Americas in New Orleans, Louisiana, is often in the top five aquariums in the country in USA Today's "10Best" poll. Jutted up against the side of the Mississippi River, which goes into the Gulf of Mexico and beyond, Audubon Aquarium showcases over 3600 animals and over 250 different species.
The aquarium highlights aquatic life from the Caribbean to the Mississippi River that runs alongside it. Replacing the old touch pool is a new 13,000-gallon tank, where guests can interact with the animals. Among the shark and ray touch pool inhabitants are white-spotted bamboo sharks, coral cat sharks, and a cownose stingray.
NATIONAL AQUARIUM (MARYLAND)
Built as part of Baltimore City's Inner Harbor Redevelopment in 1981, National Aquarium is often Maryland's "largest paid tourist attraction." They have a dedicated rescue, rehabilitate and release program that has helped hundreds of marine mammals and turtles, while their award-winning exhibits give guests a greater understanding of the wild world of water.
National Aquarium's pre-opening tours give visitors a chance to explore the space before it opens to the public, while weekend-based sleepovers give a glimpse at the aquarium at night.
Thousands of animals live at the aquarium in over a dozen exhibits. Check out 150 animals in the touch tank or relax observing nine different jellyfish species at the Jellies Invasion.
Read More: 40 THINGS TO DO IN MARYLAND EVERYONE WILL LOVE | 19 AWESOME THINGS TO DO IN BALTIMORE YOUR FAMILY WILL LOVE
NEW ENGLAND AQUARIUM (MASSACHUSETTS)
Boston, Massachusetts' New England Aquarium is a major attraction for the city as well as a "global leader in ocean exploration and marine conservation." The aquarium has a four-story coral reef exhibit and the largest shark and ray touch tank on the East Coast. They have thousands of animals, including a giant Pacific octopus and northern fur seals!
The New England Aquarium also partners with Boston Harbor City Cruises to offer a whale-watching cruise, so visitors can see a variety of whales that call the Atlantic home. At the aquarium, they also have encounters with penguins, sea lions, and fur seals (don't worry, not at the same time,) as well as a behind-the-scenes tour of the Giant Ocean Tank with an expert aquarist.
WONDERS OF WILDLIFE (MISSOURI)
Bass Pro Shops founder Johnny Morris also founded Wonders of Wildlife, which serves as both a museum and aquarium to help sustain wildlife. Wonders of Wildlife is in Springfield, Missouri, and spans a whopping 350,000 square feet, with over a mile and a half of walking trails. Aquarium Adventure features hundreds of aquatic species from all over the globe.
They even have an exhibit about U.S. presidents who love(d) fishing, and the IGFA Fishing Hall of Fame, as well as The National Bass Fishing Hall of Fame. Wonders also has a shark dive with "state-of-the-art" helmets, which means guests don't have to be SCUBA certified to participate.
Read More: 17 FANTASTIC THINGS TO DO IN SPRINGFIELD MO
SEA LIFE MINNESOTA AQUARIUM (MINNESOTA)
Minnesota's largest aquarium is in the country's largest mall. SEA LIFE Minnesota Aquarium in Bloomington, Minnesota, has the state's only underwater ocean tunnel, the only sawfish in Minnesota, and thousands of creatures to marvel at. They're also connected with SEA LIFE TRUST, which is a charity working to protect the oceans across the world.
Guests can feed the stingrays, listen in on Creature Talks, or even partake in behind-the-scenes tours that happen throughout the day. You can even go learn about beluga whales and the SEA LIFE sanctuary in the Beluga Whale Dome.
SUZANNE & WALTER SCOTT AQUARIUM AT THE HENRY DOORLY ZOO (NEBRASKA)
Located inside the Henry Doorly Zoo, the Suzanne and Walter Scott Aquarium in Omaha, Nebraska, is the largest aquarium in a zoo. The aquarium underwent major renovations and reopened in 2020. It features a 70-foot shark tunnel, myriad kinds of fish, and sea turtles among many other animals.
Reef Builders calls it "Omaha's best-kept secret." The site said the aquarium has a good reef display and gushed about the kinds of reef fish they had in their exhibit. They even have fish that are rare for public aquariums to have, according to Reef Builders.
SHARK REEF AQUARIUM AT MANDALAY BAY (NEVADA)
When Las Vegas comes to mind, it's possible a great aquarium space is not what you imagine. However, the Shark Reef Aquarium at Mandalay Bay is almost as colorful as The Strip. With over 2,000 animals and shark dive experiences, this aquarium is very Vegas.
Where else but Las Vegas, Nevada would you be able to dive with exotic sharks that you would never find together in the wild? You can dive with over 30 sharks at Shark Reef, including white tip reef sharks, sand tigers, and sandbar sharks. (Divers must be certified to participate.)
NEW YORK AQUARIUM (NEW YORK)
The New York Aquarium in Brooklyn, New York, is part of the Wildlife Conservation Society (formerly the New York Zoological Society) that centers itself on science and conservation. There are indoor and outdoor exhibits, a 4-D theater, wildlife encounters, and more at the New York Aquarium.
Their Glover's Reef exhibit is always popular, with its wide array of reef-dwelling creatures, including cownose rays and green Moray eels! Their Aquatheater shows featuring their resident California sea lions is always a fan favorite too. Fun fact: California sea lions are the only species exhibited at all five Wildlife Conservation Society parks in NYC.
Read More: 18 THINGS TO DO IN BROOKLYN: A FIRST-TIMER'S GUIDE
NORTH CAROLINA AQUARIUMS (NORTH CAROLINA)
North Carolina Aquariums, with four locations across North Carolina, was founded in 1976 as a way to promote awareness and conservation of N.C. resources, as well as other aquatic environments. Each of the locations has unique experiences to offer guests.
At Roanoke Island, visitors can learn about the Sea Turtle Assistance and Rehabilitation (STAR) Center and explore the "Waters of the Outer Banks." For Pine Knoll Shores guests, there are shipwrecks to be explored and a country of animals to see. At Fort Fisher, you can touch a stingray or spend some time marveling at baby sea turtles. And Jennette's Pier? Well, fishing is the name of the game there.
COLUMBUS ZOO AND AQUARIUM (OHIO)
Believe it or not, there is more to the Columbus Zoo and Aquarium than just Fiona the hippo in Columbus, Ohio. (Hard to believe, we know.) But beyond that precious internet sensation, is an in-zoo exhibit called Shores & Aquarium you'll enjoy just as much.
See some gorgeous manatees at Manatee Coast, which is part of the U.S. Fish and Wildlife Service's rescue program, to learn about protecting these gentle sea potatoes. Spend some time hearing from the zookeepers in their Keeper Talks series, to hear all about the penguins or even touch some sea stars at the tide pool.
Read More: 20 FANTASTIC THINGS TO DO IN COLUMBUS OHIO
GREATER CLEVELAND AQUARIUM (OHIO)
North from Columbus, you'll find the Greater Cleveland Aquarium in Cleveland, Ohio. Here you'll find over 2700 animals from 320 species that represent all kinds of aquatic environments. Their work supports the Splash Fund, which aims to conserve, educate, and inspire the public to protect the oceans.
Many of the exhibits offer a unique, 360-degree view of their inhabitants that include creatures like sand tiger sharks and Pacific spiny lumpsuckers. You can even arrange a one-of-a-kind art experience where you paint with the stingrays. Do you think they like Impressionism?
Read More: 22 OUTSTANDING THINGS TO DO IN CLEVELAND, OHIO
OREGON COAST AQUARIUM (OREGON)
As a way to connect guests to the beauty of the Oregon coast and inspire conservation, the Oregon Coast Aquarium in Newport, Oregon, was a 2021 Travelers Choice from TripAdvisor. The aquarium is home to the kinds of creatures you'd expect at an aquarium, like rockfish and sharks, but also turkey vultures. As the aquarium states, the turkey vulture is an important scavenger in Oregon, as well as the rest of North and South America.
Behind the scenes tours are offered most days so guests can learn what it's like to care for over 15,000 animals every day. There are also jellyfish touch encounters and an octopus encounter–we hear it sucks. There are even two different dive experiences, one in the Halibut Flats exhibit and one in the Open Sea exhibit.
Read More: 38 ABSOLUTELY PHENOMENAL THINGS TO DO IN OREGON | 14 AMAZING THINGS TO DO IN NEWPORT OREGON EVERYONE WILL LOVE
RIPLEY'S AQUARIUM (TENNESSEE)
Ripley's Aquarium of the Smokies in Gatlinburg, Tennessee, was a TripAdvisor 2020 Travelers' Choice winner, where guests can take a glass-bottom boat tour through the aquarium's shark lagoon. The lagoon is home to over 8500 animals from more than 75 different species. Visitors will learn about the animals from a resident expert.
With two levels of sea creatures to watch, there is a lot to see at this Ripley Aquarium in the United States. If you need some calming vibes, you could always go watch the Ray Bay or penguin shows. Better yet, help one of the African penguins make a work of art–you even get to take it home!
Read More: 31+ Essential Things to Do in Gatlinburg TN for Family Fun
TENNESSEE AQUARIUM (TENNESSEE)
Dual buildings make up the space of Chattanooga, Tennessee's Tennessee Aquarium. The aquarium's research branch, the Tennessee Aquarium Conservation Institute, is focused on restoring freshwater ecosystems, as well as encouraging the public to advocate for environmental health. This is especially poignant for the aquarium because, as they note, Walter Cronkite called their city "the dirtiest city in America" in 1969.
Their exhibits, called Journeys, showcase different natural environments "from the mountains to the sea" with over 12,000 animals in residence. They even have an IMAX theater that shows both wildlife-centered films, as well as more mainstream motion pictures.
Read More: 45+ Essential Things to Know BEFORE Going
DOWNTOWN AQUARIUM (TEXAS)
Guests can explore eight different regions at the Downtown Aquarium in Houston, Texas. From a Louisiana swamp to an offshore oil rig in the Gulf of Mexico, there are a variety of locales to see sea creatures thriving. Visitors even have the opportunity to touch stingrays or even feed them!
Only Your State calls the aquarium "the most iconic" in Texas. In addition to the animal exhibits, the location also has rides, games, dining, and shopping as well. The site says you can even hop aboard a train and ride it straight under the 200,000-gallon shark tank.
Read More: 22 AMAZINGLY FUN THINGS TO DO IN HOUSTON WITH KIDS
TEXAS STATE AQUARIUM (TEXAS)
Down in Corpus Christi, Texas, the aquarium is a little less fair-like but no less fun. The Texas State Aquarium, with a focus on conservation specifically in the Gulf of Mexico and the Caribbean Sea, uses fresh seawater from Corpus Christi Bay for their exhibits. Plus, their Caribbean Sea exhibit has the longest acrylic window in the country at 68-feet.
Their exhibits are divided by region and even spotlight animals from the waters nearest to them. In addition to aquatic animals, the aquarium also features land-dwellers too such as sloths and flamingos. They offer both feeding experiences as well as shark snorkeling as well.
Read More: 15 FANTASTIC THINGS TO DO IN CORPUS CHRISTI YOU'LL ADORE
SEATTLE AQUARIUM (WASHINGTON)
Operated by the Seattle Aquarium Society, the Seattle Aquarium in Seattle, Washington, has six large exhibits. They are the ninth largest aquarium in the country and among the "top five paid visitor attractions in the Puget Sound region," per their website. Their goal is to support conservation efforts while also helping people love their naturally beautiful area.
Visitors who step into the Underwater Dome exhibit will be surrounded on all sides by hundreds of Puget Sound fish. This dome gives a one-of-a-kind view of the 400,000-gallon habitat where salmon, skates, sturgeon, and a seasonal kelp forest thrive among their regional cohorts.
Read More: 34 AMAZING THINGS TO DO IN SEATTLE YOU'LL LOVE
Best Aquariums in the U.S. FAQ
What is the #1 aquarium in the U.S.?
The #1 aquarium in the United States is considered to be the Georgia Aquarium in Atlanta, Georgia. The Georgia Aquarium houses over 120,000 animals across more than 10 million gallons of water.
Where is the largest aquarium in the world?
The largest aquarium in the world is China's Chimelong Ocean Kingdom, according to the Guinness Book of World Records. The aquarium boasts enclosures filled with almost 13 million gallons of water.
What is the second-largest aquarium in the United States?
The second largest aquarium in the United States behind the Georgia Aquarium is The Seas with Nemo and Friends attraction at EPCOT. The Shedd Aquarium in Chicago and the National Aquarium in Baltimore take the #3 and #4 spots.
MORE INFORMATION FOR YOUR AQUARIUM VISIT
Follow us here: Facebook | Twitter | Instagram | Pinterest | YouTube | MSN | TripAdvisor | Flipboard
All articles belong to 365 Atlanta Family LLC, and all photos belong to us as well, unless otherwise noted. It's all copyrighted. Please don't repost anything elsewhere without asking me first. All rights reserved. This site uses cookies to enhance your experience.
We make no guarantees of any price listed on our site. We are not responsible for content on external web sites linked from ours, including linked resources, an external blog post, any partner site, hotel property sites, or affiliate sites. We only write about places we love in an attempt to help you in your adventures, but we can't guarantee you will love them, too.
Posts may contain affiliate links at no cost to you. Several of our trips are also compensated by the respective tourism boards for the city or state we are visiting. This never impacts how we share the destination with you – opinions are always our own and we pride ourselves on that. We do not sell links or accept unsolicited guest posts under any circumstances. Don't even ask.
United States Copyright, 365 Atlanta Family, LLC
View our Privacy Policy | Subscribe to our Newsletter | Contact Site Owner | View Terms & Conditions | About Us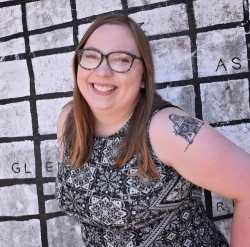 Latest posts by Amanda Finn, Staff Writer
(see all)