It's time to connect with your wild side, and head to zoo!
Is there anything better than seeing animals that you would never get to see otherwise? Seeing baby animals with their parents? Watching your kids be amazed by seeing their favorite animal for the first time? We don't think so!
There are some great zoos out there, but we wanted to show you the best zoos in the US, and show you why they're the best. These amazing zoos not only allow you to see animals, but they are also all focused on conservation, animal welfare, and education.
Grab your family and friends, and head out to one of these amazing zoos.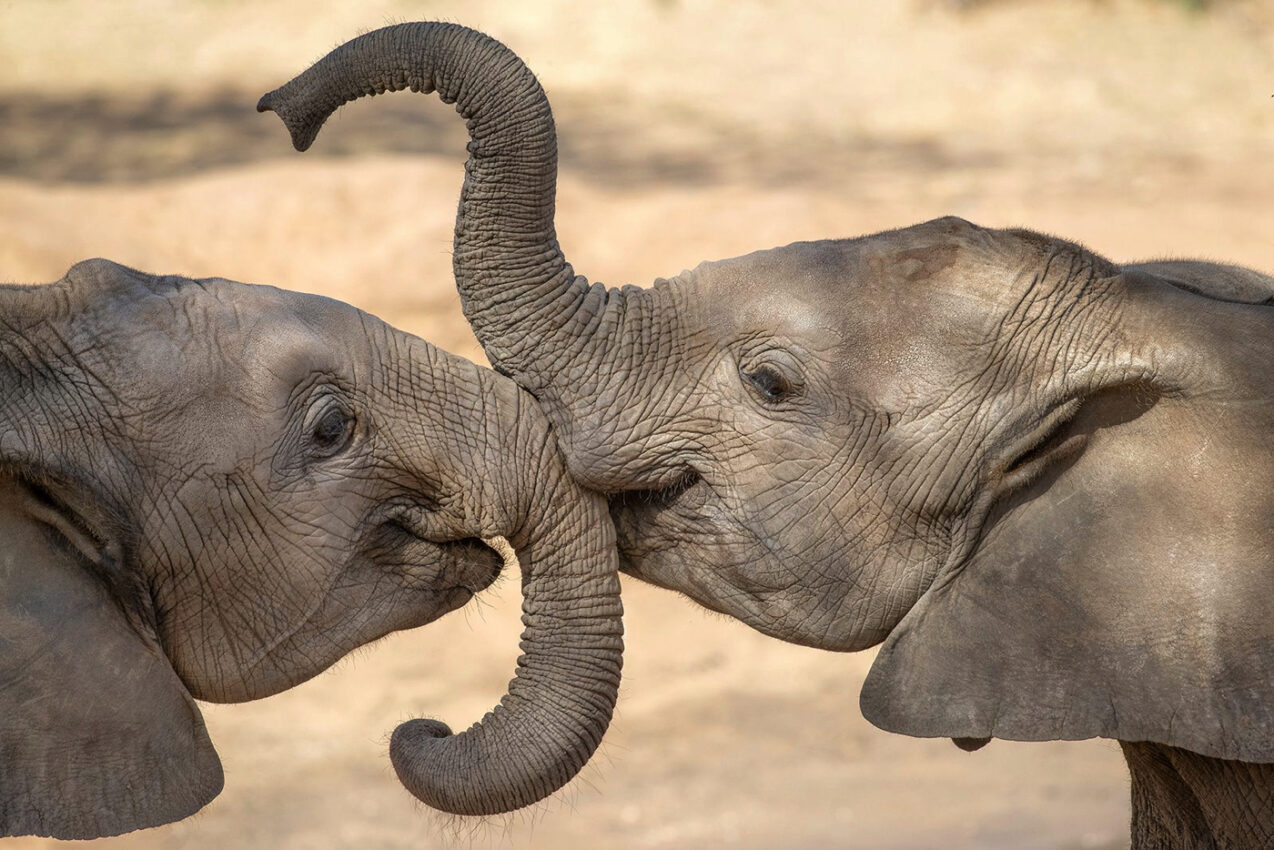 HOUSTON ZOO
Believe it or not, the second most visited zoo in the US, as well as one of the largest tourist draws in the region, is the Houston Zoo in Texas. (They do say everything is bigger in Texas!) Not only is this zoo home to over 6,000 animals, but they also have one of the largest bird collections, support nearly 50 conservation projects worldwide, and sees over two million visitors per year.
Some of the zoo's exhibits include Kipp Aquarium, Texas Wetlands, and Wortham World of Primates. You can hang out with some Houston Toads, see the Golden Lion Tamarin's leap from the trees, or see a Tapir snuffle in the grass for some tasty treats. Can't go wrong with a day full of conservation and animal shenanigans.
Read More: 22 AMAZINGLY FUN THINGS TO DO IN HOUSTON WITH KIDS
BROOKFIELD ZOO
Lincoln Park Zoo is not the only Chicagoland zoological stop. Outside of the city in Brookfield, you will find the Brookfield Zoo which, since 1934, has been a favorite of Illinoisians and Chicagoans alike (and other people too, I suppose)!
There are over 2,000 animals in residence at this zoo, and the zoo is particularly beloved for its Penguin Encounter. At the encounter, you might even get to pet a penguin! Plus you can see them waddle back home, which is truly the cutest thing.
Read More: 47 BEST THINGS TO DO IN CHICAGO YOU CAN'T MISS
DENVER ZOO
What began in 1896 with a single black bear cub given to the mayor of Denver, has blossomed into a zoo housing over 3,000 animals. The Denver Zoo is a city cultural touchstone — they were the first zoo in the country to utilize Carl Hagenbeck's design, in which visitors are at eye level to an animal's natural environment, without fences.
One of the things that makes Denver Zoo special is their Up-Close Looks encounters. Sloths, llamas, giraffes, elephants, reptiles, and other animals are part of this program.
Read More: 43 BEST THINGS TO DO IN DENVER THAT YOU'LL LOVE
CINCINNATI ZOO & BOTANICAL GARDEN
Obviously, Fiona the Hippo, the internet sensation, is the biggest draw of the Cincinnati Zoo & Botanical Garden. Everything else is just wonderfully extra. (I'm kidding! Kind of.)
After opening its doors for the first time in 1875, this zoo became the second one in the country. Per its website, they had a small collection of: "eight monkeys, two grizzly bears, three deer, six raccoons, two elk, a buffalo, a hyena, a tiger, an alligator, a circus elephant, and over four hundred birds, including a talking crow." Now it houses over 500 animals and 3,000 species of plants.
If you can't make it out to Cincy, you can even do a virtual meet-and-greet call with one of their resident cheetahs. Talk about a close encounter!
Read More: 27 PHENOMENAL THINGS TO DO IN CINCINNATI, OHIO
DISNEY'S ANIMAL KINGDOM THEME PARK
Before you ask, "Why is Disney's Animal Kingdom Theme Park on this list of best zoos in the country?" I'll give you a very simple answer: because the whole premise of the park was built on conservation.
Considered a zoological theme park, this popular place opened in 1998 to support animal conservation and build a love of natural environments, which were both things heralded by Walt Disney. In fact, over 2,000 animals thrive at this park. If you want to check them out, there are a lot of excursion options to add to your next Disney World vacation, or you can hit up the Kilimanjaro Safari ride during your visit.
RIVERBANKS ZOO & GARDENS
A newer member of this collection of zoos, the Riverbanks Zoo & Gardens in Columbia, SC opened in 1975. Its collection includes over 2,000 animals, in addition to its magnificent botanical garden.
The garden, which opened in 1995, has over 4,300 plant species. Besides all of that, there are also historic, structural ruins to see that date back to the early 1800s. That even includes the Saluda River Factory Ruins and the Saluda Factory Interpretive Center, which is a museum dedicated to the mill site on the property.
Read More: 15 FAMILY-FRIENDLY THINGS TO DO IN COLUMBIA SC (+ all of Lake Murray Country)
COLUMBUS ZOO AND AQUARIUM
In 1927, the Columbus Zoo was opened in Ohio. By 1978, the now-iconic Jack Hanna was made the director of the zoo. Now known as the Columbus Zoo and Aquarium, this incredibly massive place houses over 10,000 animals between its two identities.
The six areas of the zoo and aquarium are Australia and the Islands, Congo Expedition, Shores, Asia Quest, North America, and the Heart of Africa. Animals found here include the Dalmatian Pelican, the Markhor, the Dama Gazelle, the Wolverine, and the Matschie's Tree Kangaroo.
Read More: 20 FANTASTIC THINGS TO DO IN COLUMBUS OHIO
THE LIVING DESERT ZOO AND GARDENS
Unlike the other zoos mentioned so far, The Living Desert Zoo and Gardens in Palm Desert, CA is dedicated to one specific area of the world: the desert.
Since opening in 1970, this zoo has been working hard to conserve the desert environment and showcase the majestic plants and animals that call it home. There are nature and hiking trails, behind-the-scenes tours, and even animal feedings to enjoy! Just don't forget your sunblock!
SAN DIEGO ZOO & SAFARI PARK
The zoological offerings were so big here, they had to break it into two programs, thus the San Diego Zoo & Safari Park was born.
At the zoo, you'll find a wide swath of animals from all around the world, whereas the Safari Park is focused on animals from desert regions.
Read More: 59 ABSOLUTE BEST THINGS TO DO IN SAN DIEGO, CA
PHILADELPHIA ZOO
United States zoos began in Philadelphia, with the opening of the Philadelphia Zoo in 1874. Not only was this the country's first zoo, but it was also the first one with both a successful Chimpanzee and Orangutan births, the first to have an animal medical center on-site, the first with specially-made food for its animals, and even the first children's zoo.
In fact, Philly's children's zoo is known as KidZooU, which has both the children's zoo and an education center. Here, kiddos can learn about animals with some hands-on experiences, as well with adorable farm animals. We aren't even kidding ewe on that one.
Read More: 28 THINGS TO DO IN PHILADELPHIA YOU'RE GONNA LOVE
PITTSBURGH ZOO
At the turn of the 20th century, the Pittsburgh Zoo opened its gates to the public for the first time. Over 100 years later, it now houses over 1,100 animals from across 200 different species. Some of these animals include Red Pandas, Snow Leopards, Siamang, and even Visayan Warty Pigs!
Don't forget to check out the aquarium at the zoo! You could even shadow a zookeeper to see what their work is like behind the scenes.
Read More: 18 THINGS TO DO IN PITTSBURGH YOU'VE GOTTA TRY
SAINT LOUIS ZOO
While there may not be a lot of free zoos left in the country, the St. Louis Zoo is one of them. With over 14,000 animals in their care showcasing almost 500 species, that's a lot to offer for zero admission.
Perhaps you can have a special experience and feed a tortoise or chill with a penguin! The possibilities are endless.
Read More: 27 FUN THINGS TO DO IN ST LOUIS YOU CAN'T MISS
THE ALASKA ZOO
Beginnings of the Alaska Zoo are pretty wild. Per the website, this zoo's roots go back to a 1966 grocery contest, in which a Fairbanks grocer got to choose between $3,000 and a baby elephant — and chose the elephant. Folks started wanting to see Annabelle (Annie) the elephant, which snowballed into the need for a place for folks to see her, in addition to helping other animals in need. So the Alaska Zoo in Anchorage was born.
Given the zoo's unique position in the world, it is also connected to vital Polar Bear conservation efforts. In fact, the zoo is the only organization to act as a first responder for emergencies involving polar bears on the North Slope in the state of Alaska.
Read More: 27 PHENOMENAL THINGS TO DO IN FAIRBANKS ALASKA
LOS ANGELES ZOO
Yet another example of zoos and gardens coming together, the Los Angeles Zoo is home to animals and plants alike. Housing over 2,100 animals, in addition to 7,000 plants, this zoo is protecting Mother Nature on several fronts.
In true Hollywood fashion, you can even go bigger on your zoo experience. There are travel excursions created by the zoo to help visitors see animals in different environments worldwide.
INDIANAPOLIS ZOO
Though it's in the Midwest, there's nothing "mid" about this conveniently located zoo. Indianapolis Zoo is easily accessed from the bustle of downtown. You can touch some sharks in the country's largest shark touch pool or watch orangutans do something amazing, all without a big journey outside of the city limits.
What makes this zoo especially fascinating is its Animal Art Adventures series. Get up close and personal as one of Indianapolis' animals creates a one-of-a-kind piece of art for you. Those animals include elephants, dolphins, penguins, rhinos, walruses, and orangutans.
Read More: 38 PHENOMENAL THINGS TO DO IN INDIANAPOLIS, IN
CHEYENNE MOUNTAIN ZOO
For some reason, many of these zoos got started because someone ended up getting a bear or another large animal as a gift or prize. Cheyenne Mountain Zoo has that same origin story dating back to 1916.
With several animal encounters visitors can purchase, in addition to admission, there are a lot of ways to make sure this zoo is a memory you will never forget — especially if you hang with an elephant!
Read More: 31 DELIGHTFUL THINGS TO DO IN COLORADO SPRINGS
ARIZONA-SONORA DESERT MUSEUM
The Arizona- Sonora Desert Museum in Tucson is different from the other best zoos on this list, because of its multifaceted nature. Part zoo, botanical garden, art gallery, natural history museum, and aquarium, this spot has a lot to offer.
Plus, there are walking paths through the desert habitats with practically invisible fencing to provide a more natural-looking environment, not just for the animals, but the humans as well.
Read More: 18 AWESOME THINGS TO DO IN TUCSON YOU CAN'T MISS
BEAR COUNTRY USA
At this zoo in Rapid City, SD, you don't even need to leave your car. A drive-thru zoo in the heart of the Black Hills, Bear Country USA is a safari-esque means of seeing black bears, elk, and other regional animals in their natural environment.
It is home to the "largest collection of privately owned black bear[s] in the world."
Read More: 16 THINGS TO DO IN RAPID CITY SD YOU CAN'T MISS
SAFARI WILDERNESS
Other than alligators and a mouse named Mickey, what kinds of animals can you see in Central Florida? The answer is a lot, apparently. Although Safari Wilderness doesn't consider itself a zoo or a theme park, what it is instead is an experience around animals that is unlike many others available in the country.
From drive-thru safaris to journeys on camelback, there are experiences aplenty at this Floridian stop.
Read More: 43+ UNIQUE & AWESOME THINGS TO DO IN CENTRAL FLORIDA (BEYOND DISNEY)
OKLAHOMA CITY ZOO
Snow leopards might be more familiar with the colder regions, yet they seem right at home amongst the other animals housed at the Oklahoma City Zoo. Just shy of a dozen exhibits will show you this zoo is far from just "OK."
Have you ever had a wild encounter with Oklahoma's state mammal, the bison? If you make your way to this zoo, you have your chance!
Read More: 15 FUN THINGS TO DO IN OKLAHOMA CITY EVERYONE WILL LOVE
LION COUNTRY SAFARI
Another stamp in your drive-thru zoo passport, Lion Country Safari is another vehicle-accessible experience. According to its website, Lion Country was the first cage-less zoo in the country, after opening in 1967.
Go see over 1,000 wild animals from the comfort and safety of this safari experience. It even has a KOA campground, so you can stick around for another safari adventure!
THE NATIONAL ZOO
While it may not be the oldest zoo in the country, The National Zoo in Washington, D.C. is among both the oldest and largest in the country. (Plus it's free!) It has also been pivotal in the nation's conservation of Giant Pandas, which the zoo has cared for over 50 years.
This conservation work should be no surprise, since part of the zoo's roots came out of a desire to conserve animals like the bison, which were also endangered.
Read More: 40+ THINGS TO DO IN WASHINGTON DC YOU CAN'T MISS
BRONX ZOO
Not only is the Bronx known for amazing food like pastrami, the borough's zoo is also incredible. With over 10,000 animals, the Bronx Zoo is iconic, and is one of the largest zoos in the United States.
Like many other zoos in the country and around the world, the zoo's passion lies in its conservation efforts. Stop by and check out their exhibits including the Congo Gorilla Forest, Jungleworld, and even Tiger Mountain.
OMAHA'S HENRY DOORLY ZOO & AQUARIUM
Per its website, Omaha's Henry Doorly Zoo and Aquarium is often ranked as one of the best zoos in the world. Conservation here is world-class as well.
According to its site, the zoo released its 100,000th amphibian into the wild in September 2021. Amazing, right? With over a dozen exhibits to choose from, you certainly have a lot to see on this zoo's 160 acres.
Read More: 14 THINGS TO DO IN OMAHA, NEBRASKA YOU CAN'T MISS
ZOO MIAMI
Zoo Miami is the only subtropical zoo in the contiguous United States. Because of the environment in Southern Florida, this zoo is able to curate a plethora of animals and plants from around the world, in order to naturally mock up the animals' natural environments.
Here, over 1,000 plants and 3,000 animals thrive in the lush landscape of tropical Florida climates!
Read More: 27+ THINGS TO DO IN MIAMI WITH KIDS, GUARANTEED TO MAKE THEM SMILE
OAKLAND ZOO
"I cannot overstate the degree to which the Oakland Zoo enhances the quality of life for people." -Oakland Mayor Libby Schaaf
Like Omaha's zoo, the Oakland Zoo is also a leader in helping animals go back into the wild. As far as zoo residents go, however, there are over 850 animals housed at this zoo.
Come check out the Panamanian Golden Frog, the Blue Spiny Lizard, the Military Macaw, and even some invertebrates, like the Black Beauty Walking Stick! And get some incredible views of the zoo from the aerial gondola at no extra charge.
Read More: 18 AWESOME THINGS TO DO IN OAKLAND, CALIFORNIA
WOODLAND PARK ZOO
Established just before the turn of the 20th century, Seattle's Woodland Park Zoo not only showcases international animals, but those specific to the Pacific Northwest as well.
Nearly a dozen exhibits are home to more than 900 animals, including some that are critically endangered in the wild. You can even jam out at the zoo's beloved annual concert series, ZooTunes, which has brought musicians like the Indigo Girls, Chaka Khan, The Roots, and Cake!
Read More: 34 AMAZING THINGS TO DO IN SEATTLE YOU'LL LOVE
MEMPHIS ZOO
Music might be part of the call of Memphis, but here there are also animals thriving. Whether you want to see some Giant Pandas, tigers, or fish, you might leave your heart at the Memphis Zoo!
Don't forget to check their events so you don't miss something, like the Zoo Rendezvous or Baby Day to learn about zoo babies!
Read More: 34 AMAZING THINGS TO DO IN MEMPHIS YOU'LL LOVE
BREVARD ZOO
In case you haven't noticed, a lot of the zoos on this list are in Florida. There must be something in the water! (Besides gators.) Brevard Zoo might be one of the newest members of the U.S. zoo family, though it's far from small. Established in 1994, it has been growing ever since.
Besides seeing its resident animals, you can even go kayaking between exhibits or feed some Lorikeets! Be sure to stick around for a Keeper Chat or two, maybe someone from the family will be inspired to be a zookeeper too someday!
Read More: 12 SENSATIONAL THINGS TO DO IN MELBOURNE FLORIDA
MORE INFORMATION ON CITIES WITH AMAZING ZOOS
WHERE TO STAY IN THE UNITED STATES
Follow us here: Facebook | Twitter | Instagram | Pinterest | YouTube | MSN | TripAdvisor | Flipboard
All articles belong to 365 Atlanta Family LLC, and all photos belong to us as well, unless otherwise noted. It's all copyrighted. Please don't repost anything elsewhere without asking me first. All rights reserved. This site uses cookies to enhance your experience.
We make no guarantees of any price listed on our site. We are not responsible for content on external web sites linked from ours, including linked resources, an external blog post, any partner site, hotel property sites, or affiliate sites. We only write about places we love in an attempt to help you in your adventures, but we can't guarantee you will love them, too.
Posts may contain affiliate links at no cost to you. Several of our trips are also compensated by the respective tourism boards for the city or state we are visiting. This never impacts how we share the destination with you – opinions are always our own and we pride ourselves on that. We do not sell links or accept unsolicited guest posts under any circumstances. Don't even ask.
United States Copyright, 365 Atlanta Family, LLC
View our Privacy Policy | Subscribe to our Newsletter | Contact Site Owner | View Terms & Conditions | About Us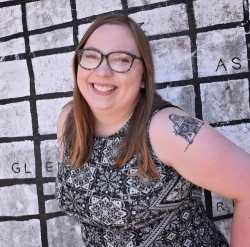 Latest posts by Amanda Finn, Staff Writer
(see all)