Tis' the season for Christmas celebrations! It's a time for family, friends, and cheer as everyone gets into the holiday spirit. The great state of Colorado has a wealth of activities that make celebrating Christmas fun and exciting. Different parts of the state offer a variety of events, from the Mile High City to the majestic Rocky Mountains.
Ready to celebrate Christmas Colorado style? Here are 17 great ways to celebrate the holidays in Colorado.
CHRISTMAS COLORADO STYLE: IN DENVER
First up is the city of Denver, the state's capital. As a major urban center, spending Christmas in Denver is sure to be action-packed and full of entertainment.
Read More: 43 BEST THINGS TO DO IN DENVER THAT YOU'LL LOVE
CHRISTMAS AT GAYLORD ROCKIES
One of the most popular things to do in Denver during the holiday season is attending "Christmas at Gaylord Rockies," a glorious festival that takes over much of the Gaylord Rockies Colorado Resort during the holiday season. A literal winter wonderland, this event is the perfect way to get into the holiday spirit.
ICE! is a highlight of this festival, featuring intricately carved ice sculptures that depict scenes from well-known Christmas stories and movies. This year, get lost in a Charlie Brown Christmas. This activity is an ideal photo opportunity, so bring your camera along!
Other holiday events include a white-knuckle Cirque show, snow tubing and ice skating, and decorating gingerbread at the Mistletoe Sweet Shop. Make your reservations now for a great Denver Christmas escape.
Read More: GAYLORD ROCKIES CHRISTMAS 2022: YOUR GUIDE TO A FESTIVE FAMILY TRADITION
POLAR EXPRESS AT THE COLORADO RAILROAD MUSEUM
The Polar Express is a fictional train ride from the beloved children's book by Chris Van Allsburg. This story comes to life every December at the Colorado Railroad Museum, with kids able to sit in a real train car and listen to the tale of believing. Kids can also meet Santa, who makes an appearance at the end of the ride!
Passengers will enjoy caroling, hot cocoa, cookies, and a cabaret of Christmas-themed entertainment. Kids and adults alike will love this magical holiday experience with elves that are sure to delight with their performances and antics.
NUTCRACKER WITH THE COLORADO BALLET
Few things are more synonymous with Christmas than the Nutcracker Ballet. Denver's prestigious Colorado Ballet presents a magnificent performance of this classic holiday tale every year. Tchaikovsky's iconic score, coupled with beautiful sets and costumes, makes for a magical evening for the whole family.
Downtown Denver's performing arts venue, the Ellie Caulkins Opera House, is home to this wonderful experience. A mix of dance, music, and theater awaits you at the Colorado Ballet's Nutcracker performance.
The talented cast performs the show a total of 22 times throughout December, so you'll have plenty of chances to experience this holiday tradition.
BLOSSOMS OF LIGHT AT DENVER BOTANIC GARDENS
Another activity that will make you feel like part of a Christmas movie is Blossoms of Light at the Denver Botanic Gardens. Walk under snow and thousands of twinkling lights as you make your way through this holiday tradition.
Located on York Street in Denver, the Botanic Gardens' lights display dances to holiday music and is accompanied by beautiful decorations. The Trail of Lights at Chatfield Farms is also worth checking out, as it offers a different display. It is an annex of the Denver Botanic Gardens, so it's easy to do both!
Remember to bundle up and bring a cozy blanket to take in all the beauty of Colorado's winter landscape. It's also worth noting that all lights are LED lights, so you can enjoy these spectacular displays without worrying about your environmental impact.
WINTER WONDERLAND AT THE DENVER ZOO
In a similar vein, the Zoo Lights at the Denver Zoo is another unique way to experience the holiday season. Over one million LED lights illuminate the zoo's exhibits, and sculptures made of ice bring a touch of whimsy to this family-friendly event. Crafts and cocktails are available in the heated pavilions, and music adds to the festive atmosphere.
Of course, you can also partake in all the traditional zoo activities, like feeding giraffes and watching the penguins strut their stuff. Fire barrels are stationed around the zoo for you to warm up, so you can enjoy the beautiful scenery no matter what the weather is like.
MIRACLE AT UNION STATION
The historic Union Station in downtown Denver is among the city's most picturesque buildings, so it makes sense that they would turn it into a Christmas pop-up. The cocktail bar, restaurant, and event space take on a holiday vibe during December, with special menu items available.
The decorations are well worth a visit, with twinkling lights, Christmas trees, and spectacular decorations. A Hanukkah section is also included.
CAMP CHRISTMAS AT BELMAR
If you simply can't get enough of Christmas lights and the season's charm, then you'll love Camp Christmas at Belmar in Lakewood. It's a village-style display with six acres of lights, food vendors, and carolers. There's also a carousel for the little ones to enjoy.
The lights are visible both day and night, making it possible to visit anytime. However, the town comes alive at night with glowing lights and festive music. The one and only Santa Claus makes a special appearance so that the whole family can snap a selfie with him. Bigger kids (adults) will love the bar and alcoholic beverages, too.
CHERRY CREEK HOLIDAY MARKET
Our last stop in Denver is the Cherry Creek Holiday Market. Take care of that pesky holiday shopping by buying gifts and stocking stuffers at this vibrant market. Over 80 vendors sell their wares, from handmade jewelry to local produce. You'll find this enchanting market on Fillmore Plaza between 1st and 2nd Avenue. Traffic is closed off to cars, so you can enjoy the festive atmosphere worry-free.
Supporting local businesses is an integral part of the holiday season, and the Cherry Creek Holiday Market allows you to do just that. Shop for items that are hard to find in the big chain stores, and support small businesses simultaneously.
CHRISTMAS COLORADO STYLE: IN THE MOUNTAINS
For a truly authentic Colorado Christmas, head up into the mountains for your celebrations. Various towns and ski resorts have holiday celebrations, which we'll explore below.
BRECKENRIDGE
Nestled in the Rocky Mountains, Breckenridge is a picturesque resort town with one of the state's most famous holiday events. The Lighting of Breckenridge ceremony is a yearly extravaganza that draws huge crowds. Thousands of people make their way to Main Street on the first weekend in December to watch the parade and enjoy the festivities.
Along with the lights, you'll also witness the "Race of the Santas," where hundreds of people dressed as Santa Claus race down the street. In addition to that, you'll find Christmas carols, food vendors, and plenty of holiday cheer.
Finally, the Torchlight Parade down the mountain is quite a unique spectacle. Skiers race down the hill while holding flares, creating a magical light show in the night sky.
Read More: BRECKENRIDGE COLORADO CHRISTMAS: 11 BEST WAYS TO CELEBRATE
Stay Here: The Lodge at Breckenridge
GEORGETOWN
Less than an hour from Denver, Georgetown is a charming Victorian-era town that makes a picturesque Christmas destination. This year marks the 62nd annual Georgetown Christmas Market and Parade. The stores open their doors to visitors who want to shop for unique gifts, and the town is alive with holiday cheer.
Horsedrawn carriage rides are available throughout the town, and people dress in period costumes to celebrate the event. You'll be transported back in time to a simpler era with warm food and hot cider. You can even enjoy chestnuts roasting on an open fire!
And if you want to make a weekend of it, the town's cozy bed and breakfasts will give you a chance to experience the holidays like a local.
Stay Here: Rose Street Bed & Breakfast
STEAMBOAT SPRINGS
You might know Steamboat Springs as a popular ski resort town, but there's plenty more to this charming little town. The best time of year to visit is during Christmas when they transform the town for the holidays.
Sleigh rides in the snow are a fun way to experience the area. Shopping is also a big part of the festivities, as you can find unique handmade gifts and artisanal goods.
Of course, skiing is still one of the main draws of the Steamboat experience, and you can't visit without hitting the slopes. Whether you're an experienced skier or just want to enjoy the scenery, taking a ride up Mount Werner is an adventure in itself. And at night, the lights twinkling on top of the mountain create a magical atmosphere that will leave you wanting more.
Read More: 13 AWESOME THINGS TO DO IN STEAMBOAT SPRINGS FOR OUTDOOR ENTHUSIASTS
Stay Here: The Steamboat Grand
TELLURIDE
Next, Telluride is the definition of a mountain-town Christmas. The quaint streets aren't as crowded as some of the bigger resorts, making it a relaxing and intimate setting for celebrating the holidays. As with most mountain towns, skiing on some of the world's finest powder is a trademark activity. But if you don't want to hit the slopes, there are plenty of other things to do in town.
The Mountain Village Holiday Prelude is an annual event that features train rides and ice skating down the main street. Santa Claus also makes an appearance, and the scavenger hunt is a fun way to get everyone involved.
Read More: 18 SMALL TOWNS IN COLORADO FULL OF BIG ADVENTURES
Stay Here: The Hotel Telluride
OURAY
We stay in the small-town Colorado category with Ouray, which boasts some of the best scenery in the state. Known as the Switzerland of America, this town is a unique and charming place to spend the season. The holiday lights and decorations are a full-scale affair here, especially the tree-lighting ceremony.
The Ouray Ice Park is a huge draw for ice climbers worldwide, so you might see some of the best athletes practicing their craft. If you're not a fan of trudging through snow and ice, the hot springs are always a more relaxing option for restoring your energy.
Read More: 17+ BEST HOT SPRINGS IN COLORADO YOU MUST VISIT
Stay Here: Hot Springs Inn
ASPEN
Perhaps the most famous ski resort destination in Colorado is Aspen. As one of the most exclusive ski resorts in the country, the area has been perfecting its Christmas activities for decades. The Twelve Days of Aspen celebration is one of the reasons many choose to visit this town. From December 20th to New Year's, you can enjoy different holiday activities every day.
From snowshoeing to sledding, the opportunities for adventure are endless here. And, of course, you can't leave Aspen without enjoying some world-class dining and shopping. Hot cocoa and s'mores are aplenty in Aspen, from the slopes to the town.
The fantastic mountain views and snow-covered trees will make you feel like you've stepped into a Christmas card.
Read More: 16 FANTASTIC ASPEN COLORADO CHRISTMAS ADVENTURES
Stay Here: The Gant
SALIDA
What if we told you the world's largest artificial Christmas tree was in Colorado? Well, it's true! The Salida Tree isn't a tree per se, but a massive parade of lights that spans from the summit of Tenderfoot Mountain to its base. Each of the 4,500 lights is part of a tree-inspired light display that can be viewed from anywhere in town. It's an incredible sight to see!
Regarding activities, Salida's Main Street is lined with quaint shops and restaurants. And if you're a snowboarder or skier, there's plenty of fun to be had on the nearby mountain range.
Read More: SALIDA COLORADO: 26+ THINGS TO DO IN THIS BREATHTAKING MOUNTAIN TOWN
Stay Here: Silver Ridge Lodge
DURANGO
While most of the tree-lighting activities on this list had you in the spectator seat, Durango is all about getting you into the action. Christmas tree permits are cheap, and you can cut down your own tree in the San Juan National Forest. Once you've got your tree, head back to town and enjoy a fun-filled evening in the village.
The Durango Silverton Narrow Gauge Railroad is another great way to enjoy the season. You can take one of the train rides through the beautiful Colorado wilderness, once again inspired by The Polar Express.
Read More: 21 AMAZING THINGS TO DO IN DURANGO CO YOU'LL LOVE
Stay Here: Holiday Inn Express Durango Downtown
COLORADO SPRINGS
Last but not least, Colorado Springs is our last place to enjoy Christmas with the family. The holiday festivities begin in November and continue until after the new year. Visitors can participate in everything from visits with Santa Claus to ice skating at Acacia Park. Warm up with some hot chocolate at one of the city's many coffee shops, or take a holiday train ride through nearby landmarks.
Concerts and plays are also a big part of the celebrations here, making Colorado Springs one of the most lively places to celebrate Christmas in the USA.
Read More: 31 DELIGHTFUL THINGS TO DO IN COLORADO SPRINGS
Stay Here: The Academy Hotel Colorado Springs
MORE INFORMATION FOR YOUR TRIP TO COLORADO
WHERE TO STAY IN COLORADO
Follow us here: Facebook | Twitter | Instagram | Pinterest | YouTube | MSN | TripAdvisor | Flipboard
All articles belong to 365 Atlanta Family LLC, and all photos belong to us as well, unless otherwise noted. It's all copyrighted. Please don't repost anything elsewhere without asking me first. All rights reserved. This site uses cookies to enhance your experience.
We make no guarantees of any price listed on our site. We are not responsible for content on external web sites linked from ours, including linked resources, an external blog post, any partner site, hotel property sites, or affiliate sites. We only write about places we love in an attempt to help you in your adventures, but we can't guarantee you will love them, too.
Posts may contain affiliate links at no cost to you. Several of our trips are also compensated by the respective tourism boards for the city or state we are visiting. This never impacts how we share the destination with you – opinions are always our own and we pride ourselves on that. We do not sell links or accept unsolicited guest posts under any circumstances. Don't even ask.
United States Copyright, 365 Atlanta Family, LLC
View our Privacy Policy | Subscribe to our Newsletter | Contact Site Owner | View Terms & Conditions | About Us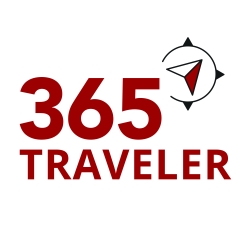 Latest posts by Hank Neutrino, Staff Writer
(see all)