There are some days when I just want to escape the city. I mean, don't get me wrong, Dallas has something to do every single day. But occasionally, I get in the mood to visit small towns and natural treasures outside the Big D.
You don't have to go too far to find them, either – there are plenty of excellent day trips from Dallas, Texas that offer activities for families, solo adventurers, and even romantic couples' trips.
Ready to learn more? Here are 16 day trips from Dallas that you're gonna love!
WACO, TX
In Waco, Texas, you don't have to worry about going thirsty at the Dr. Pepper Museum. Okay, I know, bad joke. But seriously, you can blind taste test six unusual soda flavors at the museum. You can even make yourself designer sodas during their "Make-A-Soda" experience. (Bonus — you get a Soda Jerk hat!)
Of course, Dr. Pepper isn't the only reason to visit Waco. The city itself is gorgeous. It sits on the Brazos River that affords stunning scenery alongside an eclectic mix of modern, Mexican Revival, Gothic, and Victorian architecture on display in the neighborhood of Castle Heights.
Speaking of architecture and homes, Waco is also home to Fixer Upper stars Chip and Joanna Gaines. During your day trip to Waco, you can visit their flagship store, the Magnolia Market. Or, if museums are more your thing, check out the Waco Mammoth National Monument and see the prehistoric world come to life.
Read More: 11 FANTASTIC THINGS TO DO IN WACO (+ 8 'FIXER UPPER' RENTAL HOMES)
Stay Here: Pivovar Hotel
TYLER, TX
Tyler is one of the largest cities in East Texas (and the largest in Northeast Texas), but it's still smaller than Dallas and a great place to escape the DFW region. Why visit Tyler? Well, first off, it's the perfect place to take a date for a romantic day surrounded by flowers.
Flowers are a kind of a major thing in Tyler. The city is the "Rose Capital of the World," home to the country's largest rose garden. Tyler also holds the annual Texas Rose Festival in the city every October. There's also an "Azalea Trail" through the city that takes visitors along a route featuring homes with particularly impressive azaleas.
Tyler offers more than just flowers to its visitors. It's home to Tyler State Park – a scenic lake area with canoeing, hiking, and camping areas. There are also several museums around the city, including the Cotton Belt Railroad Museum, the Camp Ford Historic Park, and the family-friendly Discovery Science Place.
(Go a little further east to see Big Cypress Bayou, home of the largest Cypress forest in the world!)
Read More: 20 THINGS TO DO IN TYLER TX EVERYONE WILL LOVE
Stay Here: Residence Inn by Marriott Tyler
TERRELL, TX
Just 30 minutes from Dallas awaits one of the quaintest small towns you'll find in the Lone Star State. Its historic downtown will transport you back into the 1950s as you stroll down its idyllic streets and avenues.
While visiting Terrell, make sure you check out the British Flying Training School. Why is a British flying school in Texas? Well, in WWII, pilots from the United Kingdom trained in Texas for the aerial warfare going on in Europe. Terrell had one of the schools, which is a museum today.
If you're looking for outdoor fun, check out Scuba Ranch. It's a spring-fed lake featuring scuba diving, the largest freshwater shark in America, and the occasional friendly freshwater jellyfish.
Stay Here: Terrell Ranch Home on 14 acres
BROKEN BOW, OK
If you want to leave Texas altogether for your day trip, head to Broken Bow, Oklahoma. It's less than three hours from Dallas and well worth the trip!
Nature lovers will find themselves at home surrounded by the lakes, pine forests, and fishing aplenty at Beavers Bend State Park. Make sure to check in at the Beavers Bend Depot and Trail Rides for horseback riding, train rides, and funnel cakes to top off your trip.
If you want to turn your day trip into an overnight escape, Beavers Bend State Park has several luxury cabins and resort options. Why not make it a date night with a visit to the nearby winery, Tales Winery and Vineyard for a romantic tasting experience?
Read More: 18 THINGS TO DO IN BROKEN BOW OK FOR OUTDOOR FUN
Stay Here: Hickory Bear Cabin
DINOSAUR VALLEY STATE PARK, TX
A short drive from Glen Rose, Texas, you'll find a larger-than-life state park. Dinosaur Valley State Park offers the natural beauty of Texas – vibrant trees, rushing rivers, and hiking trails galore. But, what makes this state park so amazing is that you can literally walk the earth where dinosaurs roamed.
The Paluxy River runs through Dinosaur Valley, and it is along the river that you'll find dinosaur tracks from a million years ago imprinted into the earth. In addition to viewing dinosaur tracks, you can swim, canoe, hike, horseback ride, and even camp in the park. While you're there, consider swinging by Fossil Rim Park – a drive-thru zoo with everything from bison to cheetahs living on the conservation grounds.
Stay Here: Hilton Garden Inn Granbury
POSSUM KINGDOM STATE PARK, TX
Near Caddo, Texas, lies a kingdom for cousins of the kangaroo. Possum Kingdom State Park bears the name of Texas' native marsupials, but you'll catch sight of more than just possums at this state park.
The wonders of Texas are on display at Possum Kingdom. The hiking trails offer gorgeous walks under shaded trees along the lake, while the lake itself offers some of the clearest waters for boating and fishing in Texas. Scuba diving is popular at the park, thanks to the crystalline lake waters.
You can add to your trip by visiting the Possum Kingdom State Park store, which sells souvenirs to commemorate your trip, plus snow cones and ice cream. (Because why not?) The store is also where you can rent a canoe or kayak for your lake adventure.
Stay Here: Possum Kingdom Lakefront Home
FORT WORTH, TX
Fort Worth is a favorite destination for many Texans – and it's less than an hour from Dallas. The city has a vibrant culture and booming tourism industry, with art galleries, restaurants, museums, and family-friendly attractions that rival the scene in Dallas.
If you want to get a taste of historic Texas, visit the Fort Worth Stockyards. The historic district is home to the Texas Cowboy Hall of Fame, saloons, restaurants, and Western shopping. And, twice a day, you can catch Texas longhorn cattle roaming the streets during the cattle drive. Just watch out – those horns are legendary for a reason!
Dance the night away or attend a concert at Billy Bob's Texas, which is the world's biggest honky-tonk.
Fort Worth is also home to a remarkable array of outdoor activities. The Fort Worth Botanic Gardens and Fort Worth Water Gardens offer unique oases in the city, while the Fort Worth Zoo brings the world's animals to Texas. For shopping, visit Downtown Fort Worth and visit the many boutiques, cafes, and shops that line the streets.
Read More: 26 OUTSTANDING THINGS TO DO IN FORT WORTH, TEXAS
Stay Here: The Worthington Renaissance Fort Worth Hotel
LAKE TEXOMA, OK
Consider Lake Texoma your home away from home if you like shimmering waters, fishing, golfing, hiking…or just about any other outdoor activity you can think of. Lake Texoma is one of the largest reservoirs in the United States and features marinas for boats, and even a "marina mart" to stock up on essentials before you hit the water.
Outside of fishing, Lake Texoma is also a popular spot to view wildlife on the hiking trails. Visitors often enjoy a leisurely hike before diving into the lake for a swim or trip on the water ski. You can also rent a pontoon, kayak, or canoe for your visit.
Stay Here: Lake Texoma Cabin
DENTON, TX
Denton is a favorite day trip destination for many of my Texas friends. In good traffic, the city is only 45 minutes from Dallas (bad traffic pushes it to about an hour's drive). Downtown, in particular, is a popular place to visit. Denton's downtown district has live music, boutique shops, craft beer breweries, and wine bars.
Families will especially enjoy visiting the Frank Buck Zoo in Denton. The kids can feed pygmy goats, visit giraffes, and even feed the flamingos. If you'd prefer indoor fun, I recommend visiting Explorium Children's Museum, where the kids can learn about science, math, and the hands-on exhibits while playing.
Stay Here: Embassy Suites By Hilton Denton Convention Center
DAVIS, OK
Davis, Oklahoma has one store in particular that makes the two-hour drive from Dallas 100% worth it: Bedre Fine Chocolate. We're talking extra-fancy, extra-delicious chocolates made right here in Davis. And you can actually tour the facility where the professional chocolatiers make their mouthwatering treats. The smells alone will make you glad to have visited Davis.
Of course, there is more to Davis than chocolate (but I could spend all day talking about the chocolate). You can take the kids to fish or swim in the waters of the 77-foot waterfall in Turner Park or take a scenic drive through Arbuckle Wilderness Park to see zebras, emus, and more along the route.
For more adventure, check out the 777 Zip for an adrenaline-pumping zipline around Turner Park and Collings Castle – an abandoned castle just outside Davis!
Stay Here: The Bluebird Cottage
LAKE MURRAY STATE PARK, OK
Another excellent option for an outdoor day trip away from Dallas is the beautiful Lake Murray State Park near Ardmore, Oklahoma. The park features all the usual features of state parks; hiking trails, beaches, and campgrounds, but Lake Murray also has some unique features that entice visitors to come to its sandy shores.
First and foremost, Lake Murray State Park has an excellent golf course. The 18-hole course sits near the serene waters of the lake, offering picturesque scenery to dazzle your eyes while you conquer the course. And the new Lake Murray Lodge offers cozy rooms for overnight stays, plus an onsite restaurant for hungry visitors to indulge their appetite after a day of fun.
Lake Murray also has a Nature Center for visitors to learn about the ecosystem and animals that live in the area. If you want a brilliant view of the lake, climb Tucker's Tower (accessible from the Visitor's Center) at sunset – the view won't disappoint!
Stay Here: Best Western Plus Ardmore Inn & Suites
LUFKIN, TX
Timber played a pivotal role in the growth of Lufton, Texas. It's not hard to see why; the East Texas town is surrounded by trees. In fact, the Davy Crockett National Forest headquarters resides in Lufkin – and the beauty and adventure of that forest await visitors to the town.
Davy Crockett National Forest is only a short drive from Lufkin. Let me tell ya, the enormous pine trees that grow in the forest are a stunning change from the skyscrapers of Dallas. It's a great area to hike, picnic, and listen to the sounds of birds on a sunny afternoon.
After a day spent enjoying the forest, visitors can take in the historic downtown district of Lufkin. Plenty of from-scratch restaurants await the hungry visit, like the Manhattan Fine Dining Restaurant and Restoration Bistro.
Stay Here: Best Western Plus Crown Colony Inn & Suites
COLLEGE STATION, TX
You can't get more Texas than a visit to the stomping grounds of Texas A&M and George H.W. Bush. So, basically, College Station is about as "Texas" as you can get, since it's the main campus for the beloved university and the George H.W. Bush Presidential Library.
Aside from the previously mentioned historic institutions, College Station is a town bursting with activities. Want to tour a winery? They've got two. Want to catch some live music? Hurricane Harry's has you covered. How about restaurants and shopping? The Northgate Entertainment District has it all.
What about the kids? No worries there. Check out Grand Station Entertainment to bowl, play mini-golf, throw axes, and more. Or hit up The Cove at Bear X for some outdoor water fun.
Stay Here: Texas A&M Hotel and Conference Center
ATHENS, TX
Have you ever wanted to visit the place where the first hamburger was invented? Well, according to Athens, Texas, you can do that. According to Athens legend, a man by the name of Uncle Fletch served up the first hamburgers in a cafe in the Henderson County courthouse. He went on to take them to the 1904 World Fair, when the delicious sandwiches were officially named "hamburgers." So grabbing a burger from a local cafe while in town is a must.
Outside of hamburgers, Athens is a great day trip choice for fans of the great outdoors. The East Texas Arboretum and Lake Athens have wonderful walking paths, perfect for picnicking and leisurely strolls. And there are three wineries in the area for the aspiring sommelier.
Stay Here: Best Western Plus Royal Mountain Inn & Suites
CANTON, TX
Canton, Texas is about an hour's drive from Dallas and offers an experience you won't find anywhere else. It's called First Monday Trade Day, and before you ask, yes – it used to only happen on Mondays. But these days, this massive flea market is open Thursday through Sunday before the first Monday of the month.
Just walking through First Mondays is an experience. It's the largest outdoor flea market in the world. You can find a little (or a lot) of everything there – jewelry, furniture, clothes, and more.
There's plenty to do if visiting Canton outside of First Monday days. You can cool off at Splash Kingdom Waterpark (great for the kids!), golf at Twin Lakes Golf Course, or enjoy a day at Yesterland Farm.
Stay Here: Best Western Canton Inn
ARLINGTON, TX
Arlington sits between Dallas and Fort Worth, but it's definitely its own animal. The city is home to some of the greatest entertainment giants in Texas – Six Flags Over Texas, Epic Waters Indoor Water Park, and the New Texas Giant roller coaster (a 150 ft. adrenaline-filled ride).
If you need a more artistic escape, check out the free Entertainment District Art Trail that features public art installments around the city. Or you can catch a game of baseball at the Texas Ranger's stadium or the Dallas Cowboys if football is more your game.
Read More: 11 OUTSTANDING THINGS TO DO IN ARLINGTON TX
Stay Here: Live! by Loews
MORE INFORMATION FOR YOUR TRIP TO TEXAS
WHERE TO STAY IN DALLAS
Follow us here: Facebook | Twitter | Instagram | Pinterest | YouTube
All articles belong to 365 Atlanta Family LLC, and all photos belong to us as well, unless otherwise noted. It's all copyrighted. Please don't repost anything elsewhere without asking me first. All rights reserved. This site uses cookies to enhance your experience.
We make no guarantees of any price listed on our site. We are not responsible for content on external web sites linked from ours, including linked resources, an external blog post, any partner site, hotel property sites, or affiliate sites. We only write about places we love in an attempt to help you in your adventures, but we can't guarantee you will love them, too.
Posts may contain affiliate links at no cost to you. Several of our trips are also compensated by the respective tourism boards for the city or state we are visiting. This never impacts how we share the destination with you – opinions are always our own and we pride ourselves on that. We do not sell links or accept unsolicited guest posts under any circumstances. Don't even ask.
United States Copyright, 365 Atlanta Family, LLC
View our Privacy Policy | Subscribe to our Newsletter | Contact Site Owner | View Terms & Conditions | About Us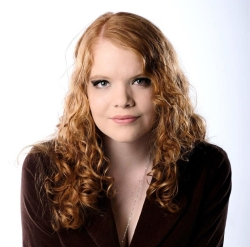 Latest posts by Phylicia Peterson, Staff Writer
(see all)