Although there are plenty of things to do in Washington DC, it's also great to make time to explore some of the surrounding areas. There are lots of great places located just a short drive away from our nation's capital.
From Gettysburg to Shenandoah National Park, you'll find many incredible days trips from Washington DC. Enjoy historical visits, explore nature, participate in family-friendly activities, head to the waterfront, and so much more.
Here are 15 day trips from DC that we know you and your crew are going to adore!
GEORGE WASHINGTON'S MOUNT VERNON, VIRGINIA
Travel time: 30 minutes
"A crown, a mansion, and a throne that shine, With gold unfading, WASHINGTON! Be thine." -Phillis Wheatley, 1775
If delving into American history is on the agenda for your DC adventure, you may want to detour over to George Washington's Mount Vernon in Virginia. Near the Potomac River, this historical site is one of the country's most visited, because it was home to America's first president.
The mansion home was built in 1734 and was acquired by Washington in 1761. Visitors can tour the grounds, as well as the mansion itself. Some highlights of the mansion tour include portraits of the Washington family, Washington's private study, and even the Key to the Bastille, which was given to Washington by the Marquis de Lafayette.
It should be noted, as is the case with many of the Founding Fathers, Washington was a slave owner. According to the Mount Vernon website, nearly 600 enslaved people worked at Mount Vernon during Washington's lifetime.
On the Mount Vernon property, not far from where Washington and his wife are buried, there is a Slave Memorial dedicated to all of the enslaved individuals who never got a proper burial. Be sure to learn about their lives while visiting Mount Vernon.
Stay Here: EMBASSY SUITES BY HILTON ALEXANDRIA OLD TOWN
Read More: 17 FUN & MEMORABLE THINGS TO DO IN ALEXANDRIA VA
OCEAN CITY, MARYLAND
Travel time: 2 hours and 45 minutes
Ocean City, Maryland is one of those places that became popular somewhat overnight. Because the town is a barrier island, it was largely just a fishing village until 1875, and the Atlantic Hotel opened to the public. Once the railroad made it easier for the public to get to OC, it became a destination! Now, this once-sleepy little town is a bustling resort hub. Beloved by visitors of all ages, OC is a unique slice of Americana.
Set up a tee time at one of the more than a dozen golf courses, take up a food tour, or spend the day exploring Assateague Island home to Assateague State Park. See some historic places like the Calvin B. Taylor House Museum or immerse yourself in learning at the Delmarva Discovery Center & Museum.
You can also do what tourists have done since the town became a hotspot — hang out on the boardwalk! There are often events taking place there or elsewhere in Ocean City. Whether you're there for Springfest, Sunfest, or Winterfest, along with myriad other festivals, OC is often full of activity.
Stay Here: PRINCESS ROYALE OCEANFRONT RESORT
Read More: 14 FAMILY-FRIENDLY THINGS TO DO IN OCEAN CITY MD | A GUIDE TO ASSATEAGUE ISLAND NATIONAL SEASHORE
PHILADELPHIA, PENNSYLVANIA
Travel time: 2 hours and 30 minutes
DC is the central location for American politics today, but it wasn't long ago that Philadelphia, Pennsylvania was the place to be. This is the city where the country was born. The Declaration of Independence and the Constitution were both written here, the Founding Fathers argued circles around one another in Independence Hall, and many made their home in Philly. (Just listen to "1776" if you need a reminder of how they felt about the weather.)
Philly isn't just all about colonial America though. There are tours of all kinds, sporting events, and the gorgeous Independence National Historical Park, which includes much more than a few monumental buildings.
Plus, you can't leave without getting an obligatory Philly Cheesesteak. The Philadelphia Inquirer listed some quick guidelines for ordering a cheesesteak so you don't look like a goober:
If you want onions, ask for "a cheesesteak wit."
If you don't want onions, ask for "a cheesesteak witout."
Don't ask for Swiss cheese.
Cheesesteaks are all well-done, so don't ask them to cook them differently.
Stay Here: ELEMENT PHILADELPHIA DOWNTOWN
Read More: 28 THINGS TO DO IN PHILADELPHIA YOU'RE GONNA LOVE
CHARLOTTESVILLE, VIRGINIA
Travel time: 2 hours and 30 minutes
Though it might not have the same pomp or circumstance as Mount Vernon, Charlottesville, Virginia was also home to some of the Founding Fathers, as well as a handful of beloved historical sites.
James Madison, James Monroe, and Thomas Jefferson all called this place home. In fact, Jefferson's Monticello and the University of Virginia are considered a single UNESCO World Heritage Site.
Should you be a little history fatigued, there are a ton of outdoor activities to partake in. From hiking and horseback riding to golfing, rafting, and hot air balloons, adventurous types will love Charlottesville as much as history nerds.
The city is right by Shenandoah National Park too (more below), so there are actually two day trips on this list you could knock out at once!
Stay Here: HYATT PLACE CHARLOTTESVILLE
Read More: 22 OUTSTANDING THINGS TO DO IN CHARLOTTESVILLE VA
SHENANDOAH NATIONAL PARK
Travel time: 1 hour and 20 minutes
Discover the wonders of the Appalachian Trail, set within the boundaries of the Blue Ridge Mountains, at Shenandoah National Park. Full of hiking trails, scenic vistas, places to stop off to become one with nature, and more wildlife than you could shake a stick at (don't shake a stick at them), this park has long been a favorite for visitors.
Even for those who aren't outdoorsy, Skyline Drive offers a unique perspective of the landscape from the scenic byway. Take a drive or a bike the length of the park without having to climb any rocks!
More adventurous folks might want to try some rock climbing at the park. We hear it's one of the best climbing areas on the East Coast.
A visit here is one of the best day trips from DC!
Stay Here: HYATT PLACE HARRISONBURG
ANNAPOLIS, MARYLAND
Travel time: 40 minutes
Called one of the Prettiest Cities by Southern Living, one of America's Most Romantic Towns by Travel + Leisure, and one of the Most Charming Cities in the USA by TravelMag, Annapolis, Maryland has a lot to live up to. This quaint city, like many others here, is teeming with history. It makes sense, given that Annapolis sits along the Chesapeake Bay, that it's been a part of American history for centuries.
The United States Naval Academy can be found here, in the country's sailing capital. Speaking of institutions of learning, St. John's College (the third oldest in the country, founded in 1696), is here too.
You'll also find The Maryland State House, which is the oldest state capital in continuous legislative use. Everywhere you look there is history in Maryland's capital city!
Stay Here: HILTON GARDEN INN ANNAPOLIS
Read More: 19 THINGS TO DO IN ANNAPOLIS, MD YOU CAN'T MISS | Kayaking on Chesapeake Bay: Virginia, Maryland and DC Paddling
HARPERS FERRY, WEST VIRGINIA
Travel time: 1 hour and 11 minutes
Harpers Ferry National Historical Park is operated by the National Park Service, though it isn't a green space like most of NPS' sites. Harpers Ferry is a culmination of areas preserved for future learning.
Visitors can step back into the past to see how people from different points in time lived in this revision. Whether that's seeing John Brown's Fort or Murphy Farm, visitors span large swaths of history all at once. Per the NPS, Harpers Ferry was a "pivotal site in [the] struggle for freedom, education and civil rights."
Camp Hill, for example, once housed officials from the US Armory before becoming a capture the flag scenario during the Civil War. Eventually, the hill was home to Lockwood House, which was a school for freed Black Americans that eventually became Storer College. According to NPS, Storer was founded to train Black teachers, but was open to everyone no matter their sex, religion, or race.
Stay Here: LIGHT HORSE INN
ROANOKE VALLEY IN VIRGINIA
Travel time: 3 hours and 45 minutes
Unlike other places listed here, Roanoke Valley isn't really the name of a single place. The valley encompasses much of southwestern Virginia along the Roanoke River between the Blue Ridge Mountains and the Appalachian Mountains.
Small towns abound in this area, though two of the most well-traveled are Roanoke and Salem. Like the Blue Ridge/Appalachia region in general, the valley is rich with rolling hills and breathtaking views.
Stay Here: HOLIDAY INN ROANOKE – VALLEY VIEW
FREDERICKSBURG, VIRGINIA
Travel time: 1 hour
Embracing the historical aesthetic among a smaller population isn't hard in Fredericksburg, Virginia.
A cozy city of less than 30,000, Fredericksburg is home to over 350 18th- and 19th-century buildings within the city's 40-block National Historic District. But here, the history and present-day collide with boutiques or restaurants occupying the historical buildings.
You can indulge in one of the over 60 eateries, or the dozens of shops in the city, without leaving the historical elements behind.
Stay Here: COMFORT SUITES FREDERICKSBURG NORTH
Read More: 14 OUTSTANDING THINGS TO DO IN FREDERICKSBURG VA
RICHMOND, VIRGINIA
Travel time: 2 hours and 25 minutes
Elsewhere in Virginia, in a city several times the population of Fredericksburg, Richmond, Virginia also has centuries' worth of history to its name. Richmond had its fair share of colonial history (Thomas Jefferson designed the State Capitol building here for one thing), as well as Civil War-era histories and beyond.
This is where you'll find the American Civil War Museum, the First African Baptist Church, the Maggie L. Walker National Historical Site, Old City Hall, and St. John's Church to name a few! (Fun fact: St. John's is where Patrick Henry gave his "give me liberty or give me death" speech.)
Stay Here: EMBASSY SUITES BY HILTON RICHMOND
Read More: 17 THINGS TO DO IN RICHMOND VA ON YOUR NEXT VISIT
BALTIMORE, MARYLAND
Travel time: 1 hour
"Good morning Baltimore
Every day's like an open door
Every night is a fantasy
Every sound's like a symphony
Good morning Baltimore
And some day when I take to the floor
The world's gonna wake up and see
Baltimore and me" –Hairspray
It probably drives people from Baltimore, Maryland crazy that people sing "Good Morning Baltimore" at them, but we included the lyrics anyway because not every city gets such a boppy anthem. Baltimore is home to some of the country's most iconic locations (and even the largest public collection of Matisse artwork, if you can believe it)!
Art museums, the National Aquarium, and the Maryland Zoo are some favorite stops for visitors. Not to mention, the bay is full of gorgeous, historical ships! You have to see the ships — even from a distance they are stunning.
Don't worry history buffs, you've got stuff to see here too! Check out the Edgar Allan Poe House and Museum, Brown Memorial Park Avenue Presbyterian Church, Clifton Mansion, as well as Fort McHenry National Monument, to name a few.
Stay Here: SAGAMORE PENDRY BALTIMORE
Read More: 19 AWESOME THINGS TO DO IN BALTIMORE YOUR FAMILY WILL LOVE
LOUDOUN COUNTY, VIRGINIA
Travel time: 55 minutes
If you're looking for DC's version of wine country, Loudoun County in Virginia is your best bet! A dozen towns, like Hillsboro and Waterford, provide a range of different options for visitors to take advantage of, each with its own unique spin.
As DC's wine country, Loudoun County is home to over 40 wineries, plus over 30 craft breweries as well. No one ever said you had to spend a fortune at Martha's Vineyard to enjoy a relaxing, wine-centered getaway!
Stay Here: LEESBURG COLONIAL INN
GETTYSBURG, PENNSYLVANIA
Travel time: 1 hour and 30 minutes
"Fourscore and seven years ago our father brought forth, upon this continent, a new nation, conceived in liberty, and dedicated to the proposition that all men are created equal.
Now we are engaged in a great civil war, testing whether that nation, or any nation, so conceived, and so dedicated, can long endure. We are met on a great battlefield of that war. We have come to dedicate a portion of it as a final resting place for those who died here, that this nation might live. It is altogether fitting and proper that we should do this."
-Abraham Lincoln, "The Gettysburg Address," November 19, 1863
The town of Gettysburg is much more than just the famous Civil War battleground or the place where President Abraham Lincoln gave his "Gettysburg Address." While the battlefield is a huge draw for visitors (who can view it by car, foot, Segway, bicycle, or horseback), there are other attractions too.
There are lots of shops to explore, farms to see, and even Cunningham Falls State Park to wander!
Stay Here: THE INN AT LINCOLN SQUARE
LANCASTER, PENNSYLVANIA
Travel time: 2 hours and 15 minutes
If you think of the Amish when you think of Lancaster, Pennsylvania, you wouldn't be wrong. Here is where the country's oldest Amish communities thrive. Lancaster is also where you will find the Pennsylvania Dutch folks as well.
When visiting Lancaster, you might want to take part in a program called The Amish Experience, where you spend the day with some local Amish families.
Per the experience website, visitors spend time in three locations: a working Amish dairy farm, an Amish workshop, and then a family home for dinner. This is one way guests can learn about the Amish community, while hopefully also making meaningful connections to take to heart.
Stay Here: LANCASTER MARRIOTT AT PENN SQUARE
Read More: 20 PHENOMENAL THINGS TO DO IN LANCASTER PA
REHOBOTH BEACH, DELAWARE
Travel time: 2 hours and 30 minutes
Sometimes known as the Nation's Summer Capital, Rehoboth Beach, Delaware is where you can relax by the shore on your next trip to D.C.
The Rehoboth Beach boardwalk has been a favorite of visitors since it was originally built in the late 1800s. Though this city is just a square mile, it quickly became a beach destination for city dwellers from DC and beyond.
Even in the off-season, the boardwalk and Rehoboth Beach itself are alive and well with events year-round. The fun doesn't need to stop just because it gets too chilly to swim!
Stay Here: BRIGHTON SUITES HOTEL
Read More: 20 GREAT THINGS TO DO IN REHOBOTH BEACH, DELAWARE
MORE INFORMATION FOR YOUR TRIP TO THE MARYLAND AREA
WHERE TO STAY IN WASHINGTON, DC
Follow us here: Facebook | Twitter | Instagram | Pinterest | YouTube | MSN | TripAdvisor | Flipboard
All articles belong to 365 Atlanta Family LLC, and all photos belong to us as well, unless otherwise noted. It's all copyrighted. Please don't repost anything elsewhere without asking me first. All rights reserved. This site uses cookies to enhance your experience.
We make no guarantees of any price listed on our site. We are not responsible for content on external web sites linked from ours, including linked resources, an external blog post, any partner site, hotel property sites, or affiliate sites. We only write about places we love in an attempt to help you in your adventures, but we can't guarantee you will love them, too.
Posts may contain affiliate links at no cost to you. Several of our trips are also compensated by the respective tourism boards for the city or state we are visiting. This never impacts how we share the destination with you – opinions are always our own and we pride ourselves on that. We do not sell links or accept unsolicited guest posts under any circumstances. Don't even ask.
United States Copyright, 365 Atlanta Family, LLC
View our Privacy Policy | Subscribe to our Newsletter | Contact Site Owner | View Terms & Conditions | About Us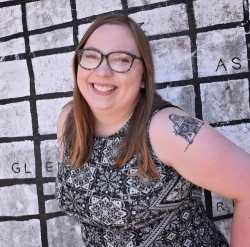 Latest posts by Amanda Finn, Staff Writer
(see all)