Want to rough it in New York…but only a little? Then a glamping adventure may be in your future! Get away from the hustle and bustle of the city, and escape to fresh air, nature, wildlife, and amazing views.
Whether you're a seasoned camper looking to upgrade your stay, or this is your first time sleeping under the stars, glamping in New York will offer you a unique and exciting experience.
With plenty of beautiful places to visit in New York, you can explore natural landscapes and stunning scenery while enjoying awesome amenities — no putting up tents required.
Ready to learn more about glamping NY style? Here are 18 glamping spots in New York that you're going to want to check out.
COLLECTIVE RETREATS AT GOVERNORS ISLAND
Talk about a view! If you're looking for a quick escape from NYC, Collective Retreats at Governors Island is perfect. It's only an 8-minute ferry ride away, but will feel like a complete escape from the busy city life.
Enjoy amazing views of the Statue of Liberty and the Manhattan skyline while staying in either their glamping tents or outlook shelters (like a tiny house). You'll have a private deck, beds with luxury linens, lighting, WiFi, private bathrooms, and more.
In the center, you'll find the Great Lawn and Sunset Terrace viewing areas so you can enjoy all the amenities this camping experience offers.
In addition, you'll have a continental breakfast basket brought to your tent each morning. Also on site, they offer delicious dining options beginning at 3 p.m. for both daytime and overnight guests. Enjoy drinks on the terrace, and then sit around the campfire and have s'mores for dessert!
Details: Check price and availability
Looking for online tickets to attractions or cool tours offering insider info? Get Your Guide is our go-to resource for online purchases. Yes, there are a lot of NYC tours listed on their site…but here are the 7 most popular. They have sensational ratings, but book them now because they do go fast!
BLUE HILLS FARM
If you want to stay in the middle of all the action found in the Catskills by the upper Delaware River Valley, book a stay in the glamping tent at Blue Hills Farm in Narrowsburg, NY.
This secluded tent is found at the end of a private drive, and includes a queen bed, seating area, and an attached bathroom. You'll also find a mini fridge and coffee station.
Within walking distance of the tent, you'll find a tea house and Japanese Garden that has a table and chairs set out so you can enjoy a picnic with a view!
BELLFIRE FARM
Located three hours from New York City in the Catskills Mountains, you'll find three incredibly dreamy and unique glamping options at Bellfire Farm.
The 10-acre property features wildflower meadows, forests, and plenty of nature to explore.
Choose to stay in either the unique Cosmic Nomad cabin, a beautiful tiny house called The Birdhouse, or the Bellfire Tipi. These off-the-grid dwellings feature yoga decks, mountain views, private outdoor space, fire pits, a picnic table, and Adirondack chairs.
There are plenty of outdoor activities nearby, along with small towns filled with shops, boutiques, and galleries. You may just want to stay at Bellfire, though — relax in the sauna, explore the grounds, and recharge.
GATHER GREENE
Gather Greene sits on over 100 acres, and their 17 amazing tiny cabins sit on a ridge, giving visitors amazing views of both the Catskills and the Berkshires.
The tiny cabins offered here have big picture windows, so you'll feel like you're completely out in nature — but with air conditioning and heat! Each cabin has an outside deck, a king size bed, bathroom, mini fridge, and coffee.
While Gather Green is mostly booked for events during wedding season, keep your eyes peeled for a cancellation, as you can sometimes rent a cabin. Wander the grounds or snuggle up in bed and read a good book while relaxing in paradise. Gather Greene would make the perfect romantic getaway.
GATHERWILD RANCH
Avoid the grocery stores and live off the land at the peaceful Gatherwild Ranch, located in Hudson Valley. On the 15 acres found here, you can wander through apple orchards, say hello to the free range chickens, ducks, and goats, stay in one of their glamping tents or tiny cabins, order from a list of locally sourced provisions, take a ceramics class, stargaze, and more!
Located in Germantown, NY, Gatherwild Ranch is a beautiful escape, found only 2.5 hours from NYC.
FIRELIGHT CAMPS
Get ready for wine tasting tours, endless waterfalls, and plenty of hiking when you stay at FireLight Camps in Upstate NY. Explore the Finger Lakes and glamp in style with hardwood floors and heated showers in these elevated tents.
Set your sights on the cocktail bar, wind down on hammocks, and get cozy in warm beds throughout your stay. Take full advantage of the camp's locally sourced breakfast and sip on delicious coffee while enjoying your surroundings. Enjoy the communal campfire, visit the game library, or play a game of bocce ball and corn hole. The possibilities are endless!
Read More: 23 THINGS TO DO IN ROCHESTER NY (AND THE FINGER LAKES)
Details: Check price and availability
SENECA SOL GLAMPING
At Seneca Sol in Burdett, NY, you'll find spacious safari glamping tents, as well as studio suites, located on 25 acres in the beautiful Finger Lakes region.
The safari tents feature private balconies in a forest setting, along with comfy beds with warm blankets. A nearby modern bathhouse will have everything you need for an amazing stay. You'll also find a complimentary breakfast, coffee and tea, and a nightly campfire, complete with s'mores!
The new studio suites are available year-round and feature a queen bed, stocked kitchenette, private bathroom, and a deck with a grill.
While staying at Seneca Sol, make sure to take their guided wine tour along the east side of Seneca Lake, exclusive to their guests. You'll find amazing waterfalls at the nearby state parks, as well as awesome restaurants, wineries, breweries, and museums.
EASTWIND
Keep it chic in the Catskills. Whether you rock up to Lake Placid or fall head over heels for mountain luxury in Windham, Eastwind Hotels will make all your glamping dreams come true. Here you'll find carefully curated rooms and cabins that reflect relaxation and nature with a twist of pure adventure.
Wake up overlooking mountains and enjoy a glass of wine under the stars on your very own private balcony. With saunas, outdoor fire pits, and grilling stations, use all the amenities that will make your glamping experience that much more authentic. Wander the grounds and enjoy the ease of life!
OUTLIER INN'S GEO-DOME GLAMPING & FARM
You'll feel like you're living in the future during a weekend getaway at the cool and modern dome found at The Outlier Inn. Featuring a full-sized bed, outdoor shower, and a farm full of animals, this glamping experience will be one for the books.
Wake up to natural light within an inspiring and nurturing area and stop by the farm's recording studio and arts studio for a creative outlook. Relax by the properties pond, play with the animals, and get moving with a yoga class at this relaxing and fun sport found in New York's southern Catskill mountains.
ADIRONDACK SAFARI
Stay up late, watch the stars, and enjoy the company of other like-minded individuals while embracing the beauty of Lake George with a stay at Adirondack Safari in Upstate New York. For those looking to interact with a fun community, this is your spot! With classic safari-style tents and fire pits to use, get comfortable and prepare for a good time!
Wake up early and go fly fishing before checking out multiple hiking trails in the Adirondacks. Whether you're getting away solo or choosing to stay with friends or family, this spot is great for people who want a little more friendship. Make friends, feel connected and enjoy the natural wonder.
Read More: 17 PHENOMENAL THINGS TO DO IN LAKE GEORGE, NY
TREETOP JOURNEYS
If you want to rough it a little but still keep it a little glamorous, TreeTop Journeys is ready to accommodate you. With everything provided for, all you have to do is show up with a bag and get ready to have everything planned.
All meals are prepared with fresh produce from the farm and all types of drinks are ready for you to taste. While the tents and sleeping options are quite simple, the appeal is that everything is catered to you. Go on fun excursions through the Catskills and return to a 5-course dinner. Doesn't sound too shabby if you ask me!
TREETOPIA CAMPGROUND
Stop by Treetopia Campground in Catskill, NY and enjoy staying in either Airstreams, canvas tents or cabins. With a fun and quirky style, you can easily take your glamping level to new heights and experience camping in a new light!
Enjoy ziplining, or take advantage of the winter sport activities and hiking opportunities at the Windham Resorts. Explore endless waterfalls, wind down at the campsites' pool, and have fun with friends and family.
HEMLOCK FALLS CAMPING
Located in the southern Catskill mountains of New York State, you'll find Hemlock Falls Camping. Surrounded by waterfalls, swimming holes, hiking trails, rock walls and much more, this beautiful area is perfect for a weekend getaway.
This adult-only campground offers spacious tents, organic linens, grills, and fire pits for you to enjoy throughout your stay. Reflect under the bright stars and explore this adult playground, where you can reset in the calm waters and find peace among the wild things!
WILLOWEMOC WILD FOREST YURT
Calling all hunters, foragers, fisherman and outdoor lovers! The Willowemoc Wild Forest Yurt is waiting for your appearance. Featuring a traditional style yurt, you can enjoy a small kitchen and get cozy in bunk beds at this nature-filled paradise. There is also a safari tent offered here, perfect for couples.
With close to 15,000 acres to explore, and the Willowemoc Wild Forest to discover, spend hours roaming through lush areas in the Catskills. Listen to the birds sing in the morning and the coyotes howling in the distance at night, while relaxing in this classic yurt with a good book and drink.
HARMONY HILL RETREAT CENTER
Harmony Hill Retreat Center is a glamping retreat located on the western edge of the Catskills.
Head into the wilderness and experience a calming retreat surrounded by lush forests and plenty of native wildlife. Wake up to the deer outside your window and feel the luxuries of glamping in one of the center's yurts or cabins.
Go for a hike in one of the many trails or venture into the Western Catskills, where you can kayak or go for a horseback ride. With simple and rustic rooms, take your time to explore the area and bring back fresh food to enjoy at Harmony Hill!
1000 ISLANDS CAMPGROUND
Pack your sunglasses and swimsuits for a trip to 1000 Islands. With large decks, comfortably sized safari tents and fire pits, glamping in New York has never been easier with a stay at the 1000 Islands Campground. With farmers markets, boat shows, crafts fairs and much more within reach, it's time to try something new.
Hang out with a great community and see the many cool islands that surround you. With fishing, boating, and other water sports, you'll see why this area is so magical and how you can make memories here too.
HUTTOPIA ADIRONDACKS
If you're looking for an outdoor weekend getaway with children, Huttopia Adirondacks is a great choice. Nestled in the woodlands of the Lake George region, families will be thrilled when they bring it back to basics while glamping in New York.
With wood framed canvas tents and cabins, hike through the Adirondacks during the day and kick back at the resort's pool and gaming areas in the afternoon. Take advantage of the outdoor cinema and create everlasting memories during this nature filled vacation.
GLAMPOTEL AT NATURAL GARDENS
Get grilling and live it up in a glamping experience filled with natural beauty and a cool tent at the Glampotel at Natural Gardens. Enjoy a personal bathroom, a private deck, and meadow views.
With a fireplace, refrigerator, and Wifi access in all four tents, enjoy the luxuries of everyday day life at this rustic yet modern tent. With large beds and classically designed interiors, let the worries of life drift away with a stay at Glampotel at Natural Gardens.
MORE INFORMATION FOR YOUR TRIP TO NEW YORK
WHERE TO STAY IN GLAMPING NY
Follow us here: Facebook | Twitter | Instagram | Pinterest | YouTube | MSN | TripAdvisor | Flipboard
All articles belong to 365 Atlanta Family LLC, and all photos belong to us as well, unless otherwise noted. It's all copyrighted. Please don't repost anything elsewhere without asking me first. All rights reserved. This site uses cookies to enhance your experience.
We make no guarantees of any price listed on our site. We are not responsible for content on external web sites linked from ours, including linked resources, an external blog post, any partner site, hotel property sites, or affiliate sites. We only write about places we love in an attempt to help you in your adventures, but we can't guarantee you will love them, too.
Posts may contain affiliate links at no cost to you. Several of our trips are also compensated by the respective tourism boards for the city or state we are visiting. This never impacts how we share the destination with you – opinions are always our own and we pride ourselves on that. We do not sell links or accept unsolicited guest posts under any circumstances. Don't even ask.
United States Copyright, 365 Atlanta Family, LLC
View our Privacy Policy | Subscribe to our Newsletter | Contact Site Owner | View Terms & Conditions | About Us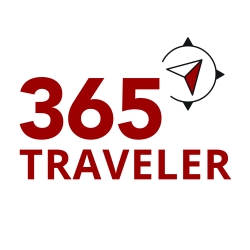 Latest posts by Beth Hoad, Staff Writer
(see all)