Water parks are a great way to spend time outdoors in the summer, but with the invention of indoor water parks, you can now enjoy water park fun year-round. Indiana offers both indoor and outdoor water park options, so you can enjoy the water no matter the weather or season.
Whether you're looking for a small water park, or one with big slides and water rides, Indiana is sure to have one that fits your needs. Looking for outdoor or indoor waterparks in Indiana? We've got them! Here are 15 outdoor and indoor water parks in Indiana that we know you and your crew will adore.
Do you wish you could travel more, but don't want to pay the expensive cost of airfare for your whole family? There is a way to fly your family for free and it's easy to learn! Families Fly Free is a program that teaches families how to fly for free using travel rewards – including our family!
Want to learn how your family can do it too? Click here to grab 7 Secret Hacks for flying free that the founder of Families Fly Free personally uses to take her family of 4 all over the world!
BIG SPLASH ADVENTURE
Big Splash Adventure indoor water park is a pirate-themed park in French Lick, IN. This water park is the perfect place for a day of family fun — it even has a retractable roof, so you can enjoy the weather on nice days, but not have to worry about it during the colder seasons. This indoor water park features over 30 rides and attractions, including body slides, tube slides, a lazy river, and more.
Take the kids to the Buccaneer Bay area that features 10 platforms and over 50 interactive water features. Take a ride down the Jolly Roger Jetty to the splash pool. Lost Treasure Lagoon is a family-friendly pool that features a watery basketball court, and obstacle course, and more. Adults will love Palm Cove — a hot tub area for adults only. And the Lost River is the name given to their lazy river ride, but watch out! You'll find unexpected spray and water features along the way.
Want to enjoy the outdoors? Big Splash Adventure also has an outdoor pool, Doubloon Lagoon, complete with water features and geysers.
In addition to all the water park goodness, you'll also find mini golf, an arcade, laser tag, zipline tours, and more.
Read More: 17 AWESOME THINGS TO DO IN FRENCH LICK INDIANA
Details: Check price and availability
SPLASH ISLAND IN PLAINFIELD
Splash Island in Plainfield, Indiana is one of the largest water parks in the state, with over 4 acres of fun. There are plenty of slides and rides to choose from, as well as a wave pool, lazy river, and kiddie pool.
Located at the Plainfield Recreation Center, Splash Island features an outdoor water park in the summer, and an indoor aquatic center.
Splash Island has three body slides that are approximately 2½ stories tall. You'll also find an interactive play area that includes kiddie slides, jets, ropes, water guns, and other interactive features, a gentle winding river, a lily pad crossing, two pulsating vortexes, and plenty of deck space and grassy areas for sunbathing and more.
Leisure River is the 900-foot-long lazy river attraction where you can float on tubes. If you're hot, you can even take the optional track through a rock waterfall while tip buckets cool you off. You'll also find a water basketball court in the middle.
Caribbean Crossing is a lily pad walk that features five floating pads for users to walk. Kids must be at least 48″ to try this adventure. Another great feature here is the zero-depth entry kiddie pool that includes a 500-gallon tip bucket. The best part? It's now heated for days when it's a little cool outside.
Hungry? SnacKabana is the concession stand inside the pool area. It features menu items like hot dogs, sandwiches, pizza, and pretzels, among other prepared hot items. You'll also find ice cream and Dippin' Dots here.
If your kids get waterlogged, there's also a great dry playground onsite.
MURPHY AQUATIC PARK
Murphy Aquatic Park in Avon, Indiana is an outdoor water park that features Central Indiana's only wave pool, and a water playground that is completely ADA-accessible.
Located on almost 35 acres, this water park is open from Memorial Day to Labor Day. In addition to the wave pool and water playground, you'll also find two waterslides, a play area just for toddlers, basketball goals in the water, and cabanas for rent.
As part of their effort to make the park accessible for all, water wheelchairs are available to use while here. You'll also find that the water playground was built with wheelchairs in mind with wider walkways so everyone can get wet easily and enjoy the summer fun. Restroom facilities and outdoor showers have also been designed with inclusivity in mind.
Murphy Aquatic Park doesn't allow you to bring food or drinks, but they do have an extensive concessions area that includes food from Chick-fil-A and Pizzaville, so you can keep your energy levels high.
INDY ISLAND AQUATIC CENTER
The Indy Island Aquatic Center in Indianapolis is a small, indoor water park that's open year-round for fun water play no matter the weather.
Located at Raymond Park, you'll find a 15-foot-tall slide, water features, a kid-friendly pool area that features zero-depth entry, a water playhouse with geysers and spray features, a lap pool, and a hot tub area for adults only.
On Fridays (except the first Fridays), they offer a Sensory Open Swim from Noon-2 p.m. During the sensory swim session, the staff modifies the environment to create a calmer atmosphere in the pool, creating a more sensory-friendly environment for those with autism and other special needs. The music will be turned off, spray features will be off, and whistles won't be used.
Read More: 38 PHENOMENAL THINGS TO DO IN INDIANAPOLIS, IN
SPLASHIN' SAFARI AT HOLIDAY WORLD
If you're looking for a a huge water park, then Splashin' Safari at Holiday World is the outdoor water park for you. Located in Santa Claus, Indiana, Holiday World is one part theme park and one part outdoor water park.
The Holiday World theme park portion features world-class roller coasters and fun amusement park rides. Splashin' Safari features awesome water slides, a wave pool, kiddie areas and more.
Catch some waves at the Bahari Wave Pool, a giant family wave pool featuring geysers, sprays, and jets. If you want a wave pool, but are looking for smaller, gentler waves…The Wave wave pool is for you!
Grab family and friends and try the Bakuli rafting experience, that shoots your group into a huge spiral bowl. Want to race? Head on over to Jungle Racer, a five-story-tall complex of 10 racing water slides where riders get to head down on toboggan-style foam mats.
Kima Bay is a fun water playground that kids will love. With more than 100 water elements and a 1,200-gallon tip bucket, they're guaranteed a great time and lots of water fun. You'll also find a lazy river, plenty of tube slides, a water play area for toddlers, fun raft rides, junior water slides, and more.
The star of Splashin' Safari is their newest water roller coaster — Mammoth. This coaster is seven (!!) stories from the highest to the lowest point, and covers more than 3 acres. It's so big, and…mammoth, that Guinness World Records certified it as the World's Longest Water Coaster (It's 1/3-mile long)! The coaster has you flying up and down hills, facing forwards, backwards, and sideways, going through dark enclosed sections, and even catching air. This is one water coaster you have to see to believe.
FREEDOM SPRINGS AQUATICS PARK
Freedom Springs Aquatics Park in Greenwood, IN is a great family water park perfect for cooling off from the summer heat. Open from Memorial Day through Labor Day, Freedom Springs features a tube slide, two body slides, a drop slide, a lazy river, a lap pool, a lily pad crossing, and a water splash play area for infants and toddlers.
You'll also find cabanas and shelters here for rent, along with concessions. Special events are held here throughout the summer, like their adults-only nights, but the biggest event is their season-ending Puppy POOLooza event. At Puppy POOLooza, your four-legged family members get a chance to join in on the water park fun. How cute is that?!
AQUATICS CENTER AT ABE MARTIN LODGE
Abe Martin Lodge at Brown County State Park in Nashville, Indiana is a features lodge rooms, a gift shop, fireplaces, a public dining room, and — most importantly — an indoor aquatics center!
The Aquatics Center at Abe Martin Lodge has a lazy river, a zero-entry swimming pool, a water slide, water basketball and volleyball, a hot tub, and a whirlpool. Admission is complimentary to guests of the lodge, but the public can also visit for just $15/per day.
Open daily, this is a great way to let the kids play while you relax in the hot tub. In addition, an outdoor pool is available during the summer months at the state park.
Details: Check price and availability
PROPHETSTOWN STATE PARK AQUATIC CENTER
The Aquatic Center at Prophetstown State Park is the perfect budget-friendly outdoor water park to visit in West Lafayette, Indiana.
Ready to have fun while cooling off? The center here features a 30-foot tube slide, a body slide, a lazy river area, an adventure channel, a zero-entry pool with water features, and a place to play basketball in the water.
Open daily in the summer months, and then on weekends-only starting in mid-August through Labor Day, a visit here is only $5/person, and those ages 3 and younger are free.
In addition to the water fun, you'll also find concessions here, along with showers, changing areas, restrooms, and lockers.
DEEP RIVER WATERPARK
Deep River Waterpark in Crown Point, IN is the perfect place to get your excitement up, and your temps down, during those hot summer months.
This outdoor water park, located just 30 minutes from south suburban Chicago, has so much to offer. Here you'll find a wave pool, body slides, tube slides, two river rides, double dueling cannon bowl rides, a kid zone with slides, water play, and sand, enclosed tube slides, an interactive water play area, speed slides, and more!
The KRAKEN is a multi-lane mat racer slide that lets you race your family and friends. Like a free fall? Check out the Dragon, which has you free-falling at speeds up to 35 MPH!
In addition to all the water park and slide fun, you'll also find plenty of concessions and restaurants on the property, they allow you to bring your own coolers, and you can rent a cabana for a day. Season passes are available.
SPLASH HOUSE
If you're looking for a way to beat the summer heat in Marion, Indiana, then head to the family-friendly Splash House Water Park. Located at Junction Park, Splash House Water Park features two twisty water slides, a lazy river ride, and a kids play zone that has fountains, interactive water features, and sprays. Additionally, you'll also find a wave pool, and plenty of space to soak up the sun's rays on the deck.
Concessions, cabana rentals, and locker rentals are also available.
This outdoor water park is open from Memorial Day through Labor Day, Tuesday-Sunday. After the first weekend in August to Labor Day, the Splash House is open weekends only.
SEASHORE WATER PARK
Seashore Water Park in Lebanon, Indiana is an outdoor water park that features a kiddie pool and water playground, a lazy river, a flume slide, an enclosed tube slide, a water walk obstacle course, and a super fun wave pool.
The kiddie pool is perfect for the littlest members of your crew. With zero-depth entry, you'll find small water slides, interactive water toys, geysers, and a tip bucket here. The flume slide and the enclosed tube slide are together — one dumps you into a pool, but the other doesn't. Try both!
The small obstacle course is a fun challenge for kids — see if they can make it across the lily pads! The wave pool found here is one of only four in the state. You'll forget your in Indiana when you take on the waves here. After, relax with a trip around the lazy river.
Open from Memorial Day to Labor Day. Outside food and drinks aren't allowed, but there is a great concession area onsite.
FRANKLIN FAMILY AQUATIC CENTER
The Franklin Family Aquatic Center is an outdoor water park in Franklin, IN that's open in the summer months. You'll find an Olympic-sized pool, a 190-foot water slide, a heated zero-depth entry pool with a fun water play structure, water basketball, sun decks, and more.
If you're looking for plenty of fun, this is the place to be. The water play structure here features 16 interactive play features, so the kids are sure to have a blast.
You'll find a great snack bar here, which includes a seasonal drink cup for $10. You can get $1 refills all summer long. Outside food and drinks are permitted, but must be consumed at the picnic tables outside.
Open from Memorial Day through Labor Day. They also offer Twilight Admission, which is the price you'll pay to enjoy the center for the last two hours of the day.
INDIANA BEACH AMUSEMENT AND WATER PARK RESORT
Indiana Beach is a combination amusement and water park resort in Monticello, Indiana. The family-friendly resort features more than 40 rides, including roller coasters, carousels, and Ferris wheels. There are also plenty of places to cool off at their water park, with water slides, a lazy river, splash pads, and a wave pool.
Head to the Slide Tower for four stories of water slide fun. You'll find tube, speed, and body slides here. Little ones will love the splash pad area that has plenty of interactive water fun. Take a leisurely float around the lazy river, or head down the Big Flush — a water coaster that will send you down a pipeline of fun.
MONON COMMUNITY CENTER WATERPARK
Located in the heart of Carmel, Indiana, the Monon Community Center is a great place for fitness and recreation — including their seasonal outdoor water park.
The Waterpark in Carmel is the perfect place to have fun and cool down in the summer. Want to try your surfing skills…in Indiana? Try the FlowRider here, which allows you the chance to feel like you're catching West Coast waves.
You'll find great adventure water slides, a kiddie pool with smalls slides and a water playground, a plunge slide, a lazy river, and more. Want more of a challenge? Try your hand(s) at The Wall. The Wall is basically a rock wall, but once you reach the top, you can drop into the deep pool below.
You'll also find concessions and cabana rentals here. Season passes are available.
PINE LAKE WATER PARK
Pine Lake Water Park in Berne, IN is exactly like it sounds…it's a water park, in a lake!
There is all sorts of outdoor water fun waiting to be experiences here. You'll find fun water slides, a jump tower, zip lines over the water, a log walk, a splash pad for the little ones, and so much more.
Challenge your friends and family with a race down the Racer Slides. This speedy slide will spit you and your challenger right into the shallow water below. Feeling brave? Try the Drop Slide, which will literally drop you, free fall-style, right into the water.
Try your hand at the Bobbers — they're like see-saws, but in the water? Looks crazy fun! Speaking of crazy, ready to test your bravery? Head over to the jump tower, which allows guests to jump from 10-feet, 20-feet, or 30-feet!
You'll find plenty for smaller kids here too — like a splash pad and kid-sized slides. This is a great place to spend the day.
MORE INFORMATION FOR YOUR TRIP TO INDIANA
Follow us here: Facebook | Twitter | Instagram | Pinterest | YouTube | MSN | TripAdvisor | Flipboard
All articles belong to 365 Atlanta Family LLC, and all photos belong to us as well, unless otherwise noted. It's all copyrighted. Please don't repost anything elsewhere without asking me first. All rights reserved. This site uses cookies to enhance your experience.
We make no guarantees of any price listed on our site. We are not responsible for content on external web sites linked from ours, including linked resources, an external blog post, any partner site, hotel property sites, or affiliate sites. We only write about places we love in an attempt to help you in your adventures, but we can't guarantee you will love them, too.
Posts may contain affiliate links at no cost to you. Several of our trips are also compensated by the respective tourism boards for the city or state we are visiting. This never impacts how we share the destination with you – opinions are always our own and we pride ourselves on that. We do not sell links or accept unsolicited guest posts under any circumstances. Don't even ask.
United States Copyright, 365 Atlanta Family, LLC
View our Privacy Policy | Subscribe to our Newsletter | Contact Site Owner | View Terms & Conditions | About Us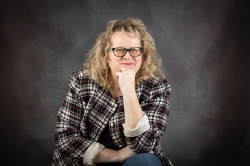 Latest posts by Dannelle Gay, Contributing Writer
(see all)