At ​​about 3600 square miles, Kodiak Island is one of the largest islands in the United States, second only to Hawaii's Big Island. It's one of my favorite parts of Alaska that I have been lucky enough to visit so far. This special place is home to some of the largest bears in the world, the largest fishing port in the state of Alaska, the nation's largest US Coast Guard base, as well as the first privately owned rocket launch pad. The city of Kodiak has a good road system with 87 miles of road, so you can enjoy long scenic road trips.
There are 16 major islands that make up the Kodiak Archipelago, which runs along the Katmai Coast for 177 miles. Kodiak Island is the largest island in the chain of islands and is truly one of the most intense and beautiful places in Alaska. Featuring an open ocean, staggering cliffs, lush forests, winding roads, pristine beaches, tons of wildlife, and endless outdoor adventures, Kodiak is a must-see on any Alaska trip.
There are so many ways to experience the natural beauty of Kodiak, Alaska, including from the air, water, and of course, on land. The island also has a long and fascinating history you can learn about. Kodiak Island has been inhabited for 7,000 years and the local schools have returned to teaching the native language of Alutiiq.
Ready to learn more? Here are 14 things to do in Kodiak Island AK and the surrounding area that you're not going to want to miss!
Families Fly Free is a program that has introduced hundreds of families to the joys of flying free using travel rewards – including our family! Want to learn how to save thousands of dollars making your travel dreams come true? Click here to grab 7 Secret Hacks that the owner personally uses to fly her family for 4 for free all over the world!
SEE THE BEARS ON THE KODIAK NATIONAL WILDLIFE REFUGE
Kodiak Island is arguably best known for its bears. Kodiak Brown Bears are the largest bears in the world, regularly growing up to 1,500 pounds. Kodiak Bears are a subspecies of brown or grizzly bears, but have been isolated from other bears for nearly 12,000 years.
Most people come to Kodiak to experience bear viewing. There are more than 3,500 bears in Kodiak, making it a very promising activity. Kodiak Bears eat a variety of food including roots, berries, grasses, sedges, wildflowers, wild celery, rodents, insects, and large mammals like deer and mountain goats, fish, and carrion.
The Kodiak National Wildlife Refuge visitor center offers guests a look into Alaska's wildlife and ecosystems. The center features an exhibit hall, with a complete skeleton of a 36-foot Gray Whale. The visitor center also provides maps, pamphlets, and an island bird list.
In addition to bear viewing, the Kodiak National Wildlife Refuge is popular for hunting, hiking, kayaking, fishing, birding, and camping. There are nine public use cabins, but they are only accessible by boat or floatplane. They are outfitted with oil stoves for heating, pit-style toilets, and separate meat caches, but they do not have electricity, plumbing, or cookstoves.
FISH ON AFOGNAK ISLAND STATE PARK
Fishing is another reason people visit Kodiak Island. Whether it's for sport or pleasure, Afognak Island State Park is a perfect place to visit. Known for its system of rivers and lakes, it's best known for its salmon fishing, including red, pink, and silver salmon. However, you can also fish for rainbow, steelhead, and Dolly Varden. Saltwater fishing is also popular and you can catch halibut, lingcod, sea bass, flounder, greenling, and red snapper.
The island is also home to a healthy population of Kodiak Bears, Sitka black-tailed deer, Roosevelt elk, orcas, gray whales, humpbacks, fin whales, minke whales, sea lions, seals, sea otters, river otter, beavers, and fox. It goes without saying that Afognak Island State Park is ideal for wildlife viewing. Visitors also enjoy kayaking, hiking, beach combing, and flight-seeing tours.
There are 5 public use cabins and several private lodges or tour groups available by prior arrangement.
WATCH PUFFINS AT FORT ABERCROMBIE STATE HISTORICAL PARK
Fort Abercrombie State Historic Park offers visitors a step back in time. Here you can find WWII ruins tucked away in a lush spruce forest, including gun emplacements, underground magazines, and remnants of buildings. There are trails that take you along ocean cliffs so you can stop and watch the puffins, Bald eagles, and sea otters. You can also look for whales. The best way to spot whales is by looking for the spray from their blowhole.
Fort Abercrombie is popular for hiking, camping, fishing, and swimming. The Cliffs Loop Trail is just over 2.5 miles and provides stunning ocean views as you wind through the deep forest. The Gertrude Lake Trail is a 1.3-mile loop around a lilypad-filled lake. Both trails are easy and well-maintained. The trails can easily be combined to create a longer hike. You can also spend time exploring the beach and checking out the tide pools during low tide. Leashed dogs are welcome as long as you pick up after them.
There are 8 tent campsites and 5 RV hookups, public toilets, picnic sites, and shelters. This enchanting park is popular with locals and tourists.
VISIT THE KODIAK MILITARY HISTORY MUSEUM
If you're visiting Kodiak between May and September, a stop at the Military History Museum will enlighten you on the important role Kodiak had and continues to have in the military. You can find the museum in the Ready Ammunition bunker at Miller Point in Fort Abercrombie.
There are various collections throughout the museum, including radios and other electronics like telephones, old phone books, manuals, fire control equipment, bombs, gas masks, uniforms, flags, airplane parts, and much more.
The museum has gone under major renovations and restorations and is a great place to visit whether you're a history buff or not.
LEARN A LITTLE HISTORY AT THE HOLY RESURRECTION RUSSIAN ORTHODOX CHURCH
If you want to learn a bit more about the enigmatic history of Kodiak and Alaska, stop by the Holy Resurrection Russian Orthodox Church on the corner of Mission Road and Kashevaroff Avenue.
This church is the oldest orthodox parish in North America and was built in 1974 by Russian Orthodox monks. The church is also the home of North America's first canonized Saint; Saint Herman of Alaska the Wonderworker. In addition to being a monk, Saint Herman of Alaska was also a missionary chosen to go to Alaska. He was known to have a gentle approach to life and was well-liked by native Alaskans. He is considered by many Orthodox Christians as the patron saint of North America
If you're lucky enough to visit when the church is open, you may run into a priest who will explain the history of the church. You can also view the casket of St Hermanas, as well as historical pictures and relics like Russian fur. There is also a small cemetery behind the church if you want to pay respect to the past.
IF HE'S NOT AVAILABLE, TRY THE KODIAK HISTORY MUSEUM
Formerly the Baranov Museum, the Kodiak History Museum is dedicated to sharing stories and history about the culture of Kodiak Island. The museum has several permanent collections and features pop-up exhibits. Among the permanent collections, you can find 2,300 objects and over 1,200 archive and photograph collections. There are touchable objects, interactive cases, and digital collections, all of which share the stories and history of Kodiak Island.
The building that houses the museum was built in the early 1800s and has a history that's just as interesting as the items inside. It is the oldest building in Alaska, the oldest documented log structure on the west coast of North America, and the earliest built Russian structure in the United States.
There is a gift shop onsite where you can find clothing, jewelry, art, books, cards, mugs, crafts, accessories, and more.
A visit here is one of the best things to do in Kodiak Island AK.
KAYAK AROUND THE ISLANDS
One of the most magical ways to go wildlife viewing in Kodiak is by taking a kayak tour. Emerald Isle Kayaking Tours offer adventure seekers a Sea Islands Expedition, Kodiak Island Tour, Cruise Ship Exclusive, and a private "guides choice" tour.
The Sea Islands Expedition is a 3-hour tour into Kalsin Bay and is best for intermediate-level kayakers. The guide will take you to the more remote part of the island where you will glide along the smooth, protected waters. You'll get the opportunity to view sea otters and sea lions, whales, and porpoises, as well as Bald eagles and more. Along with the animals, you can take in the stunning backdrop of snow-tipped mountains, thick, untouched forests, sky-high cliffs, and endless water views.
The Kodiak Island Tour runs about 2.5 hours and is perfect for beginners and/or families. Leaving Near Island, you will kayak around the small islands dotting the waters that surround Near Island. This tour also allows guests to enjoy ample wildlife viewing, including tide pools with sea anemones.
The guide's choice tour lasts 3 hours and is up to the guide where they want to take you. Depending on weather, tides, and season, your very personal tour will take you to some of the most beautiful places along the islands of Kodiak.
All tours come with a 2-person kayak, life jacket, and a dry bag. You are encouraged to bring water and snacks, a rain jacket, and sunglasses.
TAKE A FISHING TOUR
Fishing for salmon isn't just for the bears. Kodiak Island is known for its fishing industry, especially made popular by the show Deadliest Catch. However, you don't have to be a bear, or a captain, or a deckhand to enjoy a fishing trip.
Whether you're looking for a private tour, something family-friendly, or something in between, Kodiak Island offers it all. There are dozens of tour operators working out of Kodiak, including half-day, full-day and multi-day tours in both fresh and saltwater, depending on what you want to fish for. There are tours that will provide everything for you, and there are tours where you can bring your own gear and essentially have a guide take you to different spots. There are options to even send the fish home that you've caught.
If you want to go saltwater fishing, you'll be fishing for salmon, halibut, and rockfish. There is also the option of freshwater fishing. Kodiak is home to 15 rivers and streams and 22 lakes where you can catch Rainbow trout and Coho salmon.
Some of the most talked about charters are Fish N' Chips Charters, Happy Hooker Charters, Salmoncrazy Adventures, and Kodiak Island Adventures.
OR A WHALE-WATCHING TOUR
Whale-watching is par for the course when visiting Kodiak. The waters around the island are home to Orcas, sometimes referred to as Killer whales, Gray whales, Humpbacks, Finbacks, and Minke whales.
My mom and I went with Captain Lee, who owns and operates a bed and breakfast in town. Captain Lee takes you on a custom-built marine wildlife viewing boat. Designed for comfort, safety, stability, and speed, the Trophy II will take you on one of the best experiences of your life.
From the marina, Captain Lee will guide you past recognizable ships from the Deadliest Catch fleet, under soaring bald eagles, along cliffs and lush forests in the search for pods of whales and other local wildlife.
In addition to whales, you can also encounter puffins, sea lions, and bears.
SEE THE CREATURES AT THE KODIAK LABORATORY AQUARIUM AND TOUCH TANK
If you want to get up close and personal with some of Kodiak Island's real locals, you can make a visit to the Kodiak Laboratory Aquarium and Touch Tank at the Interpretive Center.
Here you'll find informative and interactive displays on wildlife, marine life, commercial fishing, and fisheries research programs. You can also find photographs of wildlife, as well as a 19' Cuvier's beaked whale skeleton.
The touch tank can be found on the bottom level and is home to creatures that can be found in the tide pools that form on the beaches of Kodiak. These creatures include anemones, hermit crabs, sea stars, nudibranchs, sponges, and sea cucumbers.
The Kodiak Laboratory resides in the Kodiak Fisheries Research Center owned by the Kodiak Island Borough.
LEARN ABOUT THE INDIGENOUS PEOPLE
The Alutiiq Museum is a wonderful place to learn about Kodiak's Indigenous people. The Alutiiq people lived along Prince William Sound, the outer Kenai Peninsula, the Kodiak Archipelago, and the Alaska Peninsula. During the 1800s, there were more than 60 Alutiiq villages, and today there are still more than 4,000 Alutiiq people living in Alaska.
The museum aims to protect, preserve and educate the public and visitors about the Alutiiq. Among their permanent exhibits, you can find The Alutiiq Stories, which include Archaeological discoveries, oral histories, Alutiiq language materials, photographs, ethnographic objects, and contemporary artwork. The Qayat exhibit includes kayaks made from driftwood, animal skins, tendons, and baleen. There is even an area just for kids. The Warwick is a replica of a traditional house with Alutiiq-themed toys, puzzles, books, and animal puppets.
In downtown Kodiak, you can find the Alutiiq Ancestors' Memorial. There are plaques set up to educate people on the history of the Alutiiq and the repatriation of their ancestral remains.
EXPLORE FOSSIL BEACH
Fossil Beach is an enchanting place to visit…if you can get there. This isolated beach is known for beach combing and fossil hunting. This beach is on the eastern side of the island, and is only reachable by a steep, rocky, unpaved road.
If you can make it here, you'll most likely find the beach devoid of people, other than a few other beachcombers and maybe some surfers. You might also get a chance to see wild bison roaming the area.
Only accessible at low tide, the beach is sheltered by sheer cliffs, and in these cliffs are dozens of fossils, including sea creatures, shells, and plants.
HANG WITH THE LOCALS AT KODIAK ISLAND BREWING COMPANY
Opened in 2003, Kodiak Island Brewing Company is a place to mingle with the locals while sipping on some tasty, locally-made beer.
The brewery makes several hand-crafted beers including the Snowshoe Pale, Liquid Sunshine, North Pacific Ale, Wing-nut Brown, and Sarah Pale.
The brewery has a taproom where patrons can taste new beers. You can bring your own food and sit back with a pint and enjoy the ambiance. There is also a little gift shop where you can find things like t-shirts, mugs, beer glasses, hats, and more.
DAY TRIP TO KATMAI NATIONAL PARK
Katmai National Park is a place everyone should visit at some point in their lives. It lies in the Valley of Ten Thousand Smokes and protects 9,000 years of human history, as well as salmon and brown bears. The park was ground zero for a catastrophic volcanic eruption in 1912.
The park has an abundance of things to see, learn about and explore. In the park, you can find volcanoes, glaciers, and cool rock formations. The wildlife in the park includes brown bears, moose, caribou, red fox, wolf, lynx, wolverine, river otter, mink, marten, weasel, porcupine, snowshoe hare, red squirrel, beaver, sea lions, sea otters, harbor seals, porpoise, Beluga whales, orcas, and gray whales.
The park is open for backcountry hiking, camping, bear watching, boating, fishing, flightseeing tours, hunting, and trapping. Most of the park is untouched land, with few designated or marked hiking trails.
Destinations within the park include American Creek, Hallow Bay, the Pacific Coast, Moraine and Funnel Creeks, Naknek Lake, and the Valley of Ten Thousand Smokes. Across the strait, you can see White Sands Beach — a beach that is literally covered in petrified volcanic ash.
Island Air Service tours are a great way to get a flightseeing tour booked or a trip to see the bears.
MORE INFORMATION FOR YOUR TRIP TO ALASKA
WHERE TO STAY IN KODIAK ISLAND AK
Follow us here: Facebook | Twitter | Instagram | Pinterest | YouTube | MSN | TripAdvisor | Flipboard
All articles belong to 365 Atlanta Family LLC, and all photos belong to us as well, unless otherwise noted. It's all copyrighted. Please don't repost anything elsewhere without asking me first. All rights reserved. This site uses cookies to enhance your experience.
We make no guarantees of any price listed on our site. We are not responsible for content on external web sites linked from ours, including linked resources, an external blog post, any partner site, hotel property sites, or affiliate sites. We only write about places we love in an attempt to help you in your adventures, but we can't guarantee you will love them, too.
Posts may contain affiliate links at no cost to you. Several of our trips are also compensated by the respective tourism boards for the city or state we are visiting. This never impacts how we share the destination with you – opinions are always our own and we pride ourselves on that. We do not sell links or accept unsolicited guest posts under any circumstances. Don't even ask.
United States Copyright, 365 Atlanta Family, LLC
View our Privacy Policy | Subscribe to our Newsletter | Contact Site Owner | View Terms & Conditions | About Us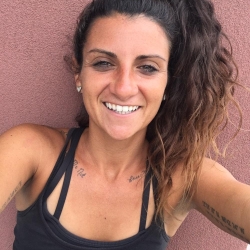 Latest posts by Amanda Strube, Staff Writer
(see all)