Oregon is a U.S. state located on the Pacific Coast, with a diverse landscape that features a rugged coastline, dense forests, and high desert. Camping is a great way to explore the coast of this great state, but it can be hard to know where to start when planning a trip with so much to see and do. This guide will help you make the most of your Oregon coast camping trip.
Whether you're interested in outdoor activities or just want to relax on the beach, there's something for everyone in this beautiful corner of the country.
Travel down the coast with us, while we share the best Oregon coast campgrounds along the way. You won't regret it!
Do you wish you could travel more, but don't want to pay the expensive cost of airfare for your whole family? There is a way to fly your family for free and it's easy to learn! Families Fly Free is a program that teaches families how to fly for free using travel rewards – including our family!
Want to learn how your family can do it too? Click here to grab 7 Secret Hacks for flying free that the founder of Families Fly Free personally uses to take her family of 4 all over the world!
FORT STEVENS STATE PARK
Let's start with one of most famous Oregon state parks on our list: Fort Stevens. Located on the Oregon side of the Columbia River, it's a popular destination for nature lovers.
If you're an avid bird watcher, this is definitely a spot worth exploring! The fauna here includes blacktail deer, sandpipers, coyotes, and cougars. It's also home to various birds common to the Pacific Northwest.
The park itself is home to several historical relics from World War II. One of those buildings was used as an observation station during the war, and it now houses a museum to the history of the Columbia River. It's also home to trails that wind through both Russian and Sitka spruce forests.
One of the highlights of Fort Stevens State Park is seeing the remains of the Peter Iredale Shipwreck, which crashed onto these shores in 1906.
The park offers awesome campsites for both RVers and tent campers, along with cabins, making it a popular place for family camping trips year-round. Here you'll find 174 full-hookup sites (36 pull-through), 302 electrical sites with water (11 pull-through), 6 tent sites, 9 walk-in campsites, 15 yurts (7 are pet-friendly), and 11 deluxe cabins (5 are pet-friendly). They even have a hiker/biker camp!
Read More: 16 GORGEOUS OREGON COAST TOWNS YOU'VE GOT TO VISIT
ASTORIA / WARRENTON / SEASIDE KOA RESORT
Located in Hammond, the Warrenton KOA offers a deluxe experience for camping families or groups of friends.
It's a little more expensive than other locations but still affordable by most standards. The campground is equipped with deluxe cabin rentals, an indoor swimming pool and hot tub, and countless activities.
Read More: 14 AMAZINGLY FUN THINGS TO DO IN SEASIDE OREGON
TILLAMOOK HEAD TRAVERSE
Tillamook Head Traverse is an awesome trail that's part of the Pacific Coast Trail. Found south of Seaside, this trail winds through the forest for 6.3 miles (one way). It includes 1,350 feet of elevation gain along its way to the summit.
If you want to camp along this trail, there is a Hikers Camp that's used by PCT hikers. It's a primitive campground, with some basic cabins that feature bunks. Although you'd only really stay here if you were thru-hiking the Pacific Coast Trail, the campground is a great place to stop and catch amazing views.
You can access this moderately strenuous hike from the headlands at the north end of Cannon Beach. It's recommended for experienced hikers with a good fitness level, as it doesn't include many switchbacks along the way.
WRIGHT'S FOR CAMPING
Located on Cannon Beach, this family-owned campground has been active since 1959, catering to mid-week campers all over. It's also one of TripAdvisor's top-rated campgrounds in the area.
Wright's For Camping specializes in tent camping sites, and has 22 sites with picnic tables and fire rings. They do have a couple tent sites that could accommodate a RV, but there are no hook-ups.
Visitors can take advantage of the nearby hiking trails behind the beach. The main highlight of Cannon Beach is its massive dunes, which cover the northern end of Ecola Creek. Visitors can climb to their top and enjoy a gorgeous view of the ocean from above!
The beach town itself is teeming with restaurants and hotels along its main strip.
Read More: 18 SUPER AMAZING THINGS TO DO IN ASTORIA OREGON
NEHALEM BAY STATE PARK
Nehalem Bay is home to one of Oregon's most popular campgrounds. Located near a sand spit that separates Nehalem Bay from the Pacific Ocean, it's a great location for kiteboarding and windsurfing.
Nehalem Bay State Park has 1,940 feet of beachfront with driftwood logs scattered along its length. It also features miles of hiking trails through coastal forest areas, giving you plenty to do while you're here.
Nehalem Bay State Park offers 265 electrical sites with water, 18 yurts (9 are pet-friendly), a horse camp with 17 primitive sites, a hiker/biker camp — and, get this — an Airport Camp with primitive, fly-in campsites! What?! So cool!
While you're here, don't forget to stop by the Nehalem Bay State Park Visitor Center and pick up a brochure. It contains information about local attractions and activities, including several wineries, breweries, paddling trips, and even sea lion caves!
CAPE LOOKOUT STATE PARK
Cape Lookout State Park, located in Tillamook County, is home to the popular cape lookout, which sits 800 feet above sea level and provides stunning views of the Pacific Ocean. The cape was often used by sailors as a navigation point during foggy weather because it juts out into the ocean and is easily visible from a distance.
The peninsula also features several old-growth Sitka spruce trees, some of the oldest and largest in Oregon. This makes Cape Lookout State Park a great place to visit year-round. Hiking and beachcombing are popular activities in this park, and there is a 4.7-mile trail that winds through the spruce trees and coastal rocks.
If you're looking to camp here, there are 38 full-hookup sites at the Bay Campground, 13 yurts, and 170 tent sites. Most are only a few minutes' walk from the beach, so you'll be able to enjoy views of the ocean in addition to hiking through old-growth forests.
LINCOLN CITY KOA
Lincoln City KOA is located 10 minutes north of Lincoln City and sits on the edge of Siletz Bay. This KOA campground is an excellent option for those who love the outdoors and who want to explore the beach.
At the Lincoln City KOA, you'll find both back-in and pull-through sites for RVs, tent camping sites, and different cabins choices too.
With a hearty breakfast included, you can enjoy the day and come back to a barbecue dinner, along with their famous Tillamook ice cream.
SOUTH BEACH STATE PARK
If you're looking for a tranquil beach to relax on for the weekend, South Beach State Park is the place to go. Located on the northern Oregon coast, it's just an hour and a half drive from Portland and two hours from Salem, near Newport, OR.
The park has three miles of sandy beaches with dunes covered in wildflowers. If you visit during the summer, you can watch the nearby Nestucca River flow into the Pacific.
Both hiking and mountain biking are popular activities here and bird watching. Keep your eyes peeled for oystercatchers, bluejays, red-throated loons, Canada geese, and black-crowned herons!
This site offers year-long camping starting in early spring with excellent weather. The campsites are well-kept, have electrical hookups and dump for RVs, and are located just steps from the ocean.
Read More: 14 THINGS TO DO IN NEWPORT OREGON EVERYONE WILL LOVE
TILLICUM BEACH CAMPGROUND
If your main focus during your time in Oregon is camping, Tillicum Beach Campground is a great choice. It's located in Camrose, just north of Brookings.
This campground is set on a scenic stretch of beachfront with 1,400 feet of beach. The Tillicum Beach Campground offers both RV sites and tent camping opportunities and can accommodate up to 504 people. Like most modern campgrounds, there are hot showers and restrooms on-site.
Keep in mind that this campsite operates on a first-come, first-served basis and can get busy during popular seasons like summer and holidays. Make sure to come early in the day if you want to secure a spot!
While you're in the area, make sure to make time to go whale watching! Tillicum Beach is famous for whale watching. You can spot gray whales and humpbacks during their migration north in the winter and south in the summer.
Sign up for a two-hour boat tour with one of the many operators offering Tillicum Beach or Brookings tours.
ROCK CREEK CAMPGROUND
The Rock Creek Campground is another fantastic place for camping, located less than half an hour north of Reedsport.
It's a small campground but gets positive reviews from visitors who appreciate the beautiful wooded sites. This is a remote location with no shop, so make sure to bring enough food and water!
You also won't have any cell service here, so it's a great place to unplug, unwind, and enjoy being surrounded by the beauty in Oregon.
OREGON DUNES NATIONAL RECREATION AREA
One of the largest surface areas on this list, the Oregon Dunes National Recreation Area, stretches from Florence to Coos Bay — approximately 40 miles! Wind, rain and time have impacted this spot, and what remains of the Oregon Dunes National Recreation Area is the largest area of coastal sand dunes in North America.
For four-wheel drive enthusiasts, this is heaven on earth! It's filled with trails and camping sites, making it a great place to spend the day. Off-road vehicles can drive along endless stretches of dunes to find the perfect spot for exploration.
Sandboarding is also a popular activity here. Similar to snowboarding, sandboards can reach speeds of 50 miles per hour. Be careful!
You'll find plenty of areas with camping and RV sites within Oregon Dunes National Recreation Area. Cabins are also available.
UMPQUA LIGHTHOUSE STATE PARK
The next park on our list is Umpqua Lighthouse State Park, located in Reedsport. It's home to the best crabbing on the coast and is a great place to go tide pooling as well.
The dunes surrounding this lighthouse tower 100 feet above sea level. They offer fantastic views of the surrounding area and are just a short walk from the parking lot.
Camping is allowed here, but keep in mind that the wind can get quite strong due to its location near the dunes. If you're planning a trip, make sure to check the weather before you go.
LOON LAKE LODGE
Loon Lake Lodge and RV Resort is located in Reedsport and is a fantastic spot for all types of camping. Here you'll find cabins, yurts, and sites for both RVs and tents.
Some of the premium cottages here have full kitchens, making it a great place to set up "camp" during a family vacation. They also offer deluxe cabins and cottages, and even motel rooms! The yurts can sleep 2-4 people, and include microwaves and small refrigerators — making them a great choice as well.
For RVers, they've got both pull-thru and back-in sites at the marina and along the lake. Tent campers will love the sites that include great views of the lake.
Loon Lake Lodge and RV Resort is located close to the Oregon Dunes National Recreation Area and offers kayak, canoe, and paddleboat rentals, so you can fully experience a day on the water. You'll also find a bait shop, game room, restrooms, and a campfire circle here.
SUNSET BAY STATE PARK
Another beautiful place with access to the waterfront can be found in Sunset Bay, located in Coos Bay near Charleston. Only 0.4 miles south of Cape Arago Lighthouse, Sunset Bay State Park is an excellent place for camping, hiking, surfing, fishing, and scuba diving.
There are over 100 campsites in this park and several picnic tables. It's a great place to spend the day or settle in for longer while you explore the rest of the Oregon coast.
Pets are welcomed but must be leashed at all times. For those traveling with an RV, there are two spots for overnight parking.
CAPE BLANCO STATE PARK
As the most westerly point in Oregon, Cape Blanco State Park is a great campground for those who love to watch sunsets. It's located near Port Orford and has over 200 campsites as well as 1.5 miles of beach frontage on the Pacific Ocean.
At Cape Blanco, you'll find 52 sites that feature electric and water. They also offer four standard cabins (including two that are pet-friendly), and even a horse camp!
In addition to its impressive views, this location offers a 19th-century lighthouse and a museum in the form of an early Irish settler's home. This would be a great state park to set up camp and explore everything the area has to offer.
PORT ORFORD RV VILLAGE
Port Orford RV Village is located near Cape Blanco State Park. Although it's not as close to the beach as some of the other campgrounds on this list, it boasts several useful amenities like a clubhouse and rec room, WiFi, games, and washers and dryers.
The RV sites here features full hook-ups, grassy sites with picnic tables and cement patios, and they offer both short term and long term stays. They have a great, enclosed dog play area here too, so your four-legged family member can enjoy vacationing here!
HUMBUG MOUNTAIN STATE PARK
The next park on our list is Humbug Mountain State Park, located in Southwest Oregon. Humbug Mountain is 1765 feet tall, and it's the second-highest peak in the region. The area is home to a diverse ecosystem featuring forests and rocky coastal views.
The park is known for its spring wildflower displays in April and May, when blue lupine, Indian paintbrush, yarrow, and sticky geraniums are in full bloom. Hiking is the most popular activity here; some trails lead to scenic lookouts where you can see for miles in every direction.
If you're looking to camp here, there are 56 tent sites and 39 electrical sites available. The tent sites are considered primitive, but there is water access nearby. The park is located a few miles north of Gold Beach, so you can enjoy swimming and fishing or just relax on the beach.
HONEY BEAR BY THE SEA
If you're traveling by RV and want a larger space for your home on wheels, the Honey Bear By The Sea is perfect. It's located in Gold Beach and can accommodate RVs of all sizes. They also feature tent camping sites.
Tent camping sites along the creek are great, and can include two tents and eight people. Full-hookups are provided for the RV sites.
The location is close to the Greggs Creek River, a great holiday destination for fishing and kayaking. There's also a private beach nearby with lagoons popular among campers!
HARRIS BEACH STATE PARK
We've finally made it all the way down to Harris Beach State Park, located in Brookings. It's where the south coast of Oregon meets up with California's northern coast.
This state park has two miles of beachfront and about three miles of hiking trails through coastal forests. You can camp here or visit during the day to go whale watching or tide pooling. You can also check out the nearby Samuel H Boardman State Scenic Corridor, a 12-mile stretch of highway that offers picnic areas, scenic viewpoints, and lots of hiking trails.
At this state park, you'll find 65 full-hookup sites, 25 electrical sites with water, 59 tent sites with water nearby, and 6 yurts (3 of which are pet-friendly).
The aptly-named "whale trail" is a popular trail for spotting gray whales during the winter months. They migrate along this part of the coast between Washington and Baja, California.
OREGON COAST CAMPING FAQ
Can you camp on the Oregon Coast for free?
Some areas do allow free camping along the Oregon coast, like Tillamook State Forest. Tillamook State Forest has developed campgrounds for a fee, but also have dispersed campsites throughout the forest that are first-come, first-serve.
Can you sleep in your car along the Oregon Coast?
You're allowed to sleep in your car while at an Oregon Rest Area for up to 12 hours. No camping is allowed, though.
Can you sleep on Cannon Beach?
Since Cannon Beach is protected land, you cannot sleep directly on the beach at Cannon Beach. There are plenty of nearby campgrounds, though!
MORE INFORMATION FOR YOUR TRIP TO OREGON
WHERE TO STAY IN OREGON
Follow us here: Facebook | Twitter | Instagram | Pinterest | YouTube | MSN | TripAdvisor | Flipboard
All articles belong to 365 Atlanta Family LLC, and all photos belong to us as well, unless otherwise noted. It's all copyrighted. Please don't repost anything elsewhere without asking me first. All rights reserved. This site uses cookies to enhance your experience.
We make no guarantees of any price listed on our site. We are not responsible for content on external web sites linked from ours, including linked resources, an external blog post, any partner site, hotel property sites, or affiliate sites. We only write about places we love in an attempt to help you in your adventures, but we can't guarantee you will love them, too.
Posts may contain affiliate links at no cost to you. Several of our trips are also compensated by the respective tourism boards for the city or state we are visiting. This never impacts how we share the destination with you – opinions are always our own and we pride ourselves on that. We do not sell links or accept unsolicited guest posts under any circumstances. Don't even ask.
United States Copyright, 365 Atlanta Family, LLC
View our Privacy Policy | Subscribe to our Newsletter | Contact Site Owner | View Terms & Conditions | About Us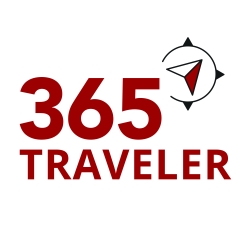 Latest posts by Hank Neutrino, Staff Writer
(see all)