If you're looking to get the most out of your next Arizona getaway, how about connecting with the Southwest on a deeper level by discovering what nature has to offer? If you're visiting the state's capital, there are a number of popular hiking destinations in and around the Phoenix area that allow you to see one of the country's most unique landscapes firsthand.
Chances are, you're already expecting to see plenty of cacti and quintessential desert scenery on your trip. Though there's plenty of both, the variety of flora, fauna, and trail types throughout central Arizona might take you by surprise. While the state's parks and nature preserves beckon outdoor enthusiasts year round, visiting in the spring, fall or winter promises a cooler, more comfortable climate.
The following Phoenix hiking trails are all under five miles round-trip, easy to reach by car, and frequented by both locals and visitors thanks to their stunning vistas. Pack your water and hiking boots, and let's explore Phoenix!
ECHO CANYON TRAIL (CAMELBACK MOUNTAIN)
One of the most recognizable peaks in the Phoenix area, Camelback Mountain is also its tallest summit. The mountain's 2.1-mile long Echo Canyon Trail is one of the most demanding hikes near the capital; don't let its shorter-than-usual distance fool you. The trail leads to the summit, where you'll be treated to a bird's eye view of the city and other peaks. It's truly one of the best Phoenix hiking trails.
The trail features metal railings to assist hikers in steep areas, but high quality hiking boots with grip are still crucial to help you maintain your footing. Much of the way up consists of rock scrambles, which you will need to navigate intuitively.
Though currently closed for maintenance, Echo Canyon's twin trail — the Cholla Trail — is another difficult but stunning way to reach Camelback's summit and could reopen by Summer 2022. A 20 minute drive from Downtown Phoenix, both trails are best for experienced desert hikers with proper gear.
PIESTEWA SUMMIT TRAIL (PHOENIX MOUNTAINS PRESERVE)
Rated very difficult, this 2.1-mile long trail is one of the most popular hiking choices within the Phoenix Mountains Preserve. A short uphill climb gives the trail its rating, making the summit views all the more rewarding.
Beginning on a connector trail, the way up to the 2,612 ft. summit is straightforward, and features views of Camelback Mountain and the city of Phoenix skyline. Its relatively short length makes this a memorable sunrise or sunset hike. The parking lot and trail open at 5 a.m. and close at 7 and 11 p.m., respectively.
The Piestewa Peak Trailhead is approximately a twenty minute drive away from Downtown Phoenix, and its best to visit on weekdays or during off-peak hours to avoid the crowds. Desert hiking experience and proper gear is recommended.
Featuring city views, desert life and distinct rock formations, South Mountain's Hidden Valley Trail stands out among the area's best loops.
Totaling just under four miles, Hidden Valley can be accessed via the Mormon and National trails; starting at the trailhead, you'll follow Mormon until you reach National Trail West. After only 0.1 mile, you'll come to the signed Hidden Valley Loop. You can start hiking on either side of the loop; one direction will have you start with Fat Man's Pass, while the other will take you through Hidden Valley Tunnel first.
Fat Man's Pass is a narrow passageway snaking between two towering boulders which you can also climb over and slide down thanks to their remarkably smooth surfaces. Hidden Valley Tunnel allows you to walk among rocks forming a natural opening as if arranged by a human hand.
Once on the loop, look out for Native American petroglyphs on the rock walls around you, as well as rock scrambles and one-of-a-kind photo opportunities among the boulders.
This trail is rated moderate and is approximately a twenty minute drive from central Phoenix, making it one of the best hikes in Phoenix.
MORMON LOOP TO NATIONAL TRAIL LOOP
For a slightly longer option from the Mormon Trailhead, consider staying on the National Trail to complete the 4.7-mile National Trail Loop.
Rated moderate and popular with trail runners, mountain bikers and hikers alike, this loop boasts blooming wildflowers, a challenging ascent and views of the mountains surrounding Phoenix. Hikers ready to take on an all-day challenge can extend their visit by first completing the Hidden Valley Loop, then moving on to the rest of the National Trail Loop.
HOLBERT TRAIL TO DOBBINS LOOKOUT
While in the South Mountain Park area, don't miss one of Phoenix' most popular evening hikes, ending at Dobbins Lookout.
To be treated to expansive views of the city by night, start your afternoon hike at the Holbert Trailhead, which begins with a short walk down a paved road. The rest of the trail will get steeper as you near the lookout, trading desert slopes for open sky.
Once you reach the top, expect to find restrooms and a parking lot, as many visitors opt to drive to the summit instead. However, if you were determined enough to make the journey on foot, taking in the lights of Phoenix at dusk will be more than enough of a reward. This trail totals 4.1 miles out and back and is rated moderate.
BLEVINS TRAIL (USERY MOUNTAIN REGIONAL PARK)
Located in Usery Mountain Regional Park, Blevins Trail is an easy, 3.1-mile loop that begins at the park's Blevins East Trailhead. Well marked and used by both hikers and bikers, the trail is full of seasonal Sonoran Desert flora, which in turn attracts wildlife.
The vehicle entry fee to the park is $7, so plan ahead. Situated just east of Mesa, the trailhead is approximately a 40 minute drive from central Phoenix and is extremely beginner and family- friendly.
TELEGRAPH PASS TRAIL
Petroglyphs, low difficulty and access to connecting trails make Telegraph Pass Trail another popular choice for visitors to South Mountain Park. Coming in at a total distance of 2.2 miles, this trail begins with a paved road and goes on to feature wildflowers and gentle terrain. At the end of the trail, hikers can turn back or continue on to the longer National and Kiwanis Trails.
Telegraph Pass is also connected to the Desert Classic Trail, which is a 9-mile foothills hike ending in Pima Canyon. The Telegraph Pass trailhead is a convenient 30 minute drive from Downtown Phoenix.
DOUBLE BUTTE LOOP & HOLE IN THE ROCK TRAIL
Totaling 2.5 miles, the Double Butte Loop is located just east of Phoenix, within Papago Park. Rated easy, the loop begins at the West Park Drive access point and winds around ancient butte formations, known for their sandstone hues.
Chances are this hike won't take up too much of your day, so make sure to also visit Hole-in-the-Rock-Trail while in Papago Park. Beginning at the park's Visitor Center, this trail is only 0.2 miles long, but leads to an oddly formed hole in a butte.
The hole acts as a lookout point for views of Phoenix, adding another natural curiosity to your time among the buttes. The Double Butte Trail entrance is only a 20 minute drive from Downtown Phoenix, and there is no entry fee to enter Papago Park.
FREEDOM TRAIL
Piestewa Peak's Freedom Trail is a 3.7-mile loop within the Phoenix Mountain Preserve that is close enough to the city to offer metropolitan views, but remote enough to feel accomplished as you scale the summit.
Moderately challenging, this trail is populated by wildlife and features a rocky, somewhat loose surface; hiking boots are your friend! Occasional hikers can expect a workout, but not an overly taxing one. This trail experiences less traffic than the Piestewa Summit Trail, making it ideal for weekend hikers looking to avoid crowding during peak hours.
SIPHON DRAW TRAIL TO FLATIRON (LOST DUTCHMAN STATE PARK)
Leading you to the very top of Arizona's aptly named Superstition Mountains, the 6.5-mile Siphon Draw Trail to Flat Iron is unforgettable in any season.
Considered difficult, the Siphon Draw Trail is the initial portion of the loop and begins at a trailhead located in Lost Dutchman State Park, which is part of the larger Tonto National Forest. As you begin the hike, you'll have clear view of your destination; the looming cliff formation known as Flatiron.
As the trail climbs, you'll come across a wide basin, one of the more uncanny natural highlights of the trail. The way up includes plenty of rock scrambles to figure out, ending on Flatiron's jagged edge. The summit experience will feel limitless as you take in the distant city, mountain ranges, and even an aerial view of the trail you just completed.
Siphon Draw is approximately a 50-60 minute drive from Central Phoenix and includes an elevation gain of over 2,600 feet.
JAVELINA CANYON AND RIDGELINE LOOP TRAIL
Starting at the Beverly Canyon Trailhead, the Javelina Canyon and Ridgeline Loop Trail totals 3.7 miles and is rated moderate. Though rolling at times, this trail is mostly gentle, and the top of Ridgeline promises 360-degree views of where the metropolis meets the mountains. Meandering back through the washes of Javelina Canyon will feel worlds away from the city, and even the parking lot.
Beverly Canyon Trailhead also offers the option of taking the similar Beverly Canyon Trail to Ridgeline. The trailhead is located just twenty minutes outside of Downtown Phoenix.
WHITE TANK WATERFALL TRAIL
The 1.8-mile beginner- friendly White Tank Waterfall Trail is located west of Phoenix, within the White Tank Regional Park — which has its own mountain range of the same name.
A combination of paved and dirt surface, the trail features Hohokam petroglyphs and canyons before leading you to a staircase near the end of the trail. You can take the staircase to the mouth of the waterfall, which actually isn't a guarantee. Best seen a day or two after a desert rain shower, the waterfall itself can be elusive; you are more likely to see it in action if you plan your visit according to recent weather.
White Tank Regional Park charges a $7 entry fee for vehicles, and is about an hour and fifteen minute drive from central Phoenix.
PINNACLE PEAK TRAIL
Located just north of the suburb of Scottsdale, Pinnacle Peak Park is home to one of the most well known summits outside of Phoenix. Pinnacle Peak Trail adds up to four miles out and back, and leads to just below the actual summit, which is not officially part of the trail.
The summit is open only to experienced and prepared rock climbers. However, the journey up is nonetheless satisfying; expansive views of the McDowell Mountain range accompany your ascent. You can even catch a glimpse of iconic Camelback Mountain from certain parts of the trail.
Vibrant, popular, and full of stoic saguaros, Pinnacle Peak tends to get busy. Consider visiting on a weekday or early in the morning to avoid crowding.
JUDITH TUNELL ACCESSIBLE TRAILS
South Mountain's Judith Tunell Trail consists of two 0.5-mile long wheelchair-accessible loops. While one, known as the Challenge Trail, features more ascents, both promise easy access, plenty of shaded rest areas and special features like informational material and petroglyphs.
Winding through a varied desert landscape, the trail is an ideal example of barrier- free outdoor exploration, located twenty minutes north of central Phoenix.
DIXIE MOUNTAIN LOOP
Right in the heart of Phoenix' Sonoran Preserve, Dixie Mountain Loop Trail can be traversed in either direction from the Desert Vista Trailhead and very brief Hawk's Nest Access Trail.
This part of the preserve benefits from higher levels of annual rainfall, meaning you'll be surrounded by rich plant life as you hike out of the valley and on to the trail's rolling hills. This short but memorable hike guides you around the base of Dixie Mountain and ends at the same ridge where the trail began.
LOOKOUT MOUNTAIN SUMMIT TRAIL
At no more than one mile out and back, the Lookout Mountain Summit Trail is an easy climb to fit into a busy schedule. Lookout Mountain may not be one of the taller peaks gracing the Phoenix area, but it does offer its own panoramic view of Phoenix, and even a workout, depending on how fast you ascend. The path up is somewhat steep, rocky and loose, but simple to navigate in the right footwear.
Its relatively low mileage makes this an exceptional sunrise or sunset hike that won't take up too much of your day but will still feel like an achievement.
MORE INFORMATION FOR YOUR TRIP TO THE SOUTHWEST
YOU MIGHT ALSO ENJOY
Follow us here: Facebook | Twitter | Instagram | Pinterest | YouTube | MSN | TripAdvisor | Flipboard
All articles belong to 365 Atlanta Family LLC, and all photos belong to us as well, unless otherwise noted. It's all copyrighted. Please don't repost anything elsewhere without asking me first. All rights reserved. This site uses cookies to enhance your experience.
We make no guarantees of any price listed on our site. We are not responsible for content on external web sites linked from ours, including linked resources, an external blog post, any partner site, hotel property sites, or affiliate sites. We only write about places we love in an attempt to help you in your adventures, but we can't guarantee you will love them, too.
Posts may contain affiliate links at no cost to you. Several of our trips are also compensated by the respective tourism boards for the city or state we are visiting. This never impacts how we share the destination with you – opinions are always our own and we pride ourselves on that. We do not sell links or accept unsolicited guest posts under any circumstances. Don't even ask.
United States Copyright, 365 Atlanta Family, LLC
View our Privacy Policy | Subscribe to our Newsletter | Contact Site Owner | View Terms & Conditions | About Us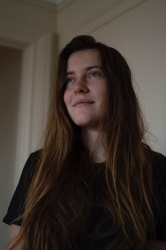 Latest posts by Anita Maksimiuk, Staff Writer
(see all)