Nothing compares to spending some quiet and peaceful time with your partner away from the chaos of everyday life. So, when the itch to get away hits, why not head to the state of Wisconsin?
You will find a variety of outdoor activities in Wisconsin, whether you want to relax in the quiet cabins in the Northwoods or participate in urban activity along the waterfront. With plenty of activities, awesome places to stay, charming small towns, and great restaurants, Wisconsin makes a great choice for a romantic weekend getaway.
With a perch on the coastlines of two great lakes — Michigan and Superior — Wisconsin has a variety of beautiful destinations and several activities to engage in with your partner. Wisconsin's most intriguing attractions include historic architecture hotels, breweries, beautiful lake escapes, and romantic glamping sites. In addition, the state is an all-year-round destination.
Summer means enjoying the sunset on a porch surrounded by the natural scenic beauty, while winter in regions like Northwood means the ability to take advantage of Mother Nature's playground for the best winter vacations in the United States.
Ready to learn more? Here are 11 romantic getaways in Wisconsin we know you and your partner will love.
GO HERE: DOOR COUNTY
If you are an outdoorsy couple, then you will love Door County, Wisconsin. With 300 miles of shoreline, historical lighthouses, five state parks, beautiful scenery, and quaint eateries, Door County offers plenty of fun.
You can choose from various outdoor activities such as scuba diving, hiking, kayaking, or paddle boarding since water and parks surround the county. During the summer, you and your partner can spend your afternoon picking cherries at the area's orchard or go for a picnic at one of the 19 county parks, each unique to the core.
Read More: 16 AMAZING THINGS TO DO IN DOOR COUNTY, WISCONSIN
STAY HERE: THE ASHBROOKE
The key to getting the most out of your trip is picking a home base near all the attractions you are interested in. Luckily, there is a wide range of accommodations to choose from.
For a more traditional-style hotel that's adults-only and full of amenities, consider the Ashbrooke Hotel in Egg Harbor. The hotel features top-notch services such as an indoor pool, an outdoor fire pit, a fitness center, and spacious rooms. Add in the hot tubs, and it makes for the perfect place for a couple's getaway.
Looking for a bed and breakfast option? Try the Thorp House Inn & Cottages in Fish Creek. This historic inn offers six guest rooms and six cottages. It's beautiful — you won't regret it!
GO HERE: LAKE GENEVA
Located 50 miles southwest of Milwaukee, Lake Geneva is the perfect place to spend your evening watching a romantic sunset along the shore of the lake. From horseback riding through the snow in the winter to romantic boat cruises in the summer, Lake Geneva always has something to do.
Walk along the Lake Geneva shore path to get a feel for the area's natural scenic beauty.
With historical estates, perfectly landscaped gardens, boats cruising the lake, jazz music, and cocktail cruises, this area makes an excellent location for a romantic getaway.
Read More: 18 AMAZING THINGS TO DO IN LAKE GENEVA, WISCONSIN
STAY HERE: GRAND GENEVA RESORT AND SPA
Make your perfect day more memorable by adding a golf round or a massage at the Grand Geneva Resort and Spa. The resort features guest rooms with private balconies, high-tech amenities, winter cross country skiing, and outdoor fire pits snuggle by.
Stay Here: Grand Geneva Resort and Spa
GO HERE: WISCONSIN DELLS
Commonly known for being a family-friendly destination, Wisconsin Dells offers excellent options for a romantic getaway too.
Some things to enjoy include hiking, biking, kayaking, an evening walk along the Dells River, and attending a music or comedy show downtown. Catch a movie at the Big Sky Drive-In Theater, or take in the views aboard the Riverside & Great Northern Railway.
Read More: 32 PHENOMENAL THINGS TO DO IN WISCONSIN DELLS
STAY HERE: SUNDARA INN & SPA
If you are in the mood for some pampering during your getaway, then stop by the Sundara Inn & Spa. The adult-only inn has an electronic-free policy, which fosters a relaxing environment for couples to reconnect.
The inn features separate suites from the main resort for extra seclusion. Guests here enjoy fireplaces and outdoor spaces for observing the beautiful surroundings.
Other features of the resort include massage at the spa, body scrubbing and wrapping, salon services, a gas fireplace, yoga, bath treatments, and a swim-up bar at the center of the pool.
GO HERE: EAU CLAIRE
Found in eastern Wisconsin, Eau Claire makes for a low-key romantic getaway with plenty of outdoor activities. Get an enchanting stroll through Phoenix Park spread along the Chippewa River. The park hosts a series of concerts during the summer, and it's a popular proposal spot.
For a break from the downtown area, head to Putnam Park and enjoy its meandering trail and wildlife. When the sun sets, take advantage of Putnam Rock, a favorite spot for couples to enjoy incredible views of the Chippewa River.
STAY HERE: OTTER CREEK INN
After your tour, check in for the night at the adults-only Otter Creek Inn. The spacious, three-story English Tudor is filled with modern casual elegance, collectibles, and antiques.
The inn offers six suites featuring Jacuzzi tubs, fireplaces, and daily made-to-order breakfast.
Stay Here: Otter Creek Inn
GO HERE: MADISON
Madison, WI is a lovely, quiet city with a small-town spirit, all set around a lakefront which offers different activities that are ideal for a romantic getaway. Madison is the perfect destination for nature-loving couples, featuring more than 20 miles of hiking trails.
The 16-acre manicured Olbrich Botanical Gardens also has several themed gardens favorable for quiet romantic strolls or even proposals. You can also stake out a spot on the Memorial Union Terrace to watch the sunset while sharing a pitcher of beer.
Read More: 23 FUN THINGS TO DO IN MADISON WI YOU'LL LOVE
STAY HERE: THE EDGEWATER
After the adventures in Madison, a great couple's retreat awaits you at The Edgewater, one of the best hotels in the Midwest. The Edgewater Hotel offers spacious rooms and suites, exceptional restaurants, venues for weddings, a best-in-class spa, and wellness facilities. The Edgewater is within walking distance of several local attractions.
These features make it the perfect place for a romantic getaway, and the whole experience is the ideal Romance Package.
Stay Here: The Edgewater
GO HERE: LA CROSSE
La Crosse is a city of breathtaking natural beauty, found along the banks of the Mississippi River, where the Black River and La Crosse River join it.
A lot of activities take place in La Crosse, and one of the best spots to visit is Riverside Park.
Here you get to observe the steamboats as they make stops along the river in the park. The park hosts various events such as Riverfest, Fourth of July fireworks, and Oktoberfest. There are also walking and running trails where you can enjoy biking sessions.
STAY HERE: JUSTIN TRAILS RESORT
For a touch of warmth, stylish comfort, and vibrant decor at the end of your day, Justin Trails Resort is the go-to place.
Found a bit outside La Crosse, the dog-friendly log cabin rentals have a lot to offer, including Bainultra whirlpool bathtubs, handcrafted log beds, gas fireplaces, a luxurious bed and breakfast, camping options, and a perfect barn for holding weddings.
Stay Here: Justin Trails Resort
GO HERE: BAYFIELD
Bayfield's stunning natural beauty makes it an exceptionally romantic destination.
The iconic harbor town features orchards, golf courses, boutique shops, and a maritime museum, making it the best destination for a romantic treat.
With a focus on ensuring tourists have as much fun as possible, Bayfield is the gateway to the picturesque Apostle Islands National Lakeshore, a series of 21 coastal islands full of breathtaking scenery and outdoor activities for couples to enjoy.
Make a date to visit the islands and take photographs of ice caves and historical lighthouses or hike on the trails.
STAY HERE: PINEHURST INN BED AND BREAKFAST
The Pinehurst Inn Bed and Breakfast is the perfect place to stay while in Bayfield. Come and explore the charming town and magnificent views of Lake Superior from the bed and breakfast.
Housing eight rooms across two buildings, the inn has different amenities for each room. Some of the best services at the inn include clawfoot tubs, fireplaces, private decks, a treat to a full breakfast, an afternoon snack, and an outdoor sauna.
Stay Here: Pinehurst Inn Bed and Breakfast
GO HERE: CEDARBURG
For a getaway that promises wine, cheese, and a cozy bed and breakfast for twosomes, consider going to Cedarburg. It is one of the most charming towns to visit, full of scenic landscapes, decorative details, art galleries, and buildings that date back to the 1800s.
Start your visit by tasting cheese and wine at the Cedar Creek Winery, one of the finest in Cedarburg. You can also purchase some cheese curds at your bed and breakfast.
STAY HERE: WASHINGTON HOUSE INN
One of the best accommodations in Cedarburg is Washington House Inn, a popular place for parents who need a kid-free getaway. The inn features 34 guest rooms across two buildings with amenities that vary from room to room.
Such amenities include fireplaces, free Wi-Fi access, wine and cheese every evening, and whirlpool tubs. The inn also offers complimentary packages such as the "Celebrate in Style Package," where guests get two tour tickets to Cedar Creek Winery, a bottle of champagne, two keepsake wine glasses, truffles, and a bottle of Cedar Creek wine.
Stay Here: Washington House Inn
GO HERE: BARABOO
Baraboo is a charming little town in Wisconsin known for its colorful circus history that makes the town a major tourist attraction. Couples fascinated by historical events can visit the AI. Ringling Theater to learn more about this town's history.
There are a lot of outdoor activities that take place at Baraboo, which makes it the favorite romantic destination. Such activities include hiking, boating, and camping at the state park.
STAY HERE: INN AT WAWANISSEE POINT
While at Baraboo, one of the best places to stay for a passionate romance would be the Inn at Wawanissee Point. Adjacent to Devil's Lake State Park, this modern, luxurious bed and breakfast offers a breathtaking 36-mile view of the Lake Wisconsin valley and beyond.
You get the opportunity to enjoy the natural beauty of country gardens, flowering springs, moss-covered private hiking trails, and stargazing. The 42-acre wood estates allow couples to rekindle their romance in four well-designed guest rooms with private baths and streaming access while enjoying a fresh taste of robust wine and cheese.
Stay Here: Inn at Wawanissee Point
GO HERE: GREEN LAKE
Green Lake is a big fishing and outdoor recreation destination found on the northern banks of the beautiful Green Lake. During the summer, couples enjoy biking, hiking, golfing, and camping at the waterfronts of the lake.
During your visit, you will have the opportunity to taste a variety of delicious international cuisines from the downtown district's restaurants. The town also features the historic Thrasher Opera House, where live music and theatrical performances are showcased throughout the year—a perfect place to have your date night.
STAY HERE: HEIDEL HOUSE
Reservations at the nearby 3-star Heidel House are a must for a perfect day. Guests at the resort can enjoy Wi-Fi, free parking space, a gym, and an outdoor swimming pool.
The amenities at the resort include 190 rooms with an adjoining terrace and balcony, ironing facilities, a separate toilet, hairdryers, bath sheets, a bath, and a shower. There is also a game room for guests with children.
GO HERE & STAY HERE: CANOE BAY
While at Canoe Bay, make sure to cut your piece of solemn beauty. Set on 300 forested acres in Chetek, Eau Claire, Canoe Bay is an adult-only retreat featuring private accommodations.
While in the hotel, couples may enjoy a day of canoeing, fishing, paddle boarding, and kayaking on the lake, especially during the summer. The accommodations have stone fireplaces, private decks, and two-person whirlpool tubs. For a more low-key experience, relax in your guest room Jacuzzi tub and surprise your sweetie with an in-room massage.
MORE INFORMATION FOR YOUR TRIP TO WISCONSIN
WHERE TO STAY IN WISCONSIN
Follow us here: Facebook | Twitter | Instagram | Pinterest | YouTube | MSN | TripAdvisor | Flipboard
All articles belong to 365 Atlanta Family LLC, and all photos belong to us as well, unless otherwise noted. It's all copyrighted. Please don't repost anything elsewhere without asking me first. All rights reserved. This site uses cookies to enhance your experience.
We make no guarantees of any price listed on our site. We are not responsible for content on external web sites linked from ours, including linked resources, an external blog post, any partner site, hotel property sites, or affiliate sites. We only write about places we love in an attempt to help you in your adventures, but we can't guarantee you will love them, too.
Posts may contain affiliate links at no cost to you. Several of our trips are also compensated by the respective tourism boards for the city or state we are visiting. This never impacts how we share the destination with you – opinions are always our own and we pride ourselves on that. We do not sell links or accept unsolicited guest posts under any circumstances. Don't even ask.
United States Copyright, 365 Atlanta Family, LLC
View our Privacy Policy | Subscribe to our Newsletter | Contact Site Owner | View Terms & Conditions | About Us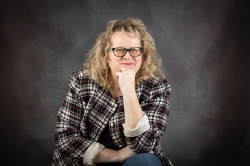 Latest posts by Dannelle Gay, Contributing Writer
(see all)