Texas is well-known for its wide-open spaces, delicious food, and friendly people. What you may not know is that the Lone Star State is also home to some stunning beaches. Whether you're looking for a place to relax and soak up the sun, or want to take part in some fun activities and water sports, Texas has a beach perfect for you!
In this guide, we'll introduce you to the best beaches in Texas and provide all the information you need to make the most of your visit. So pack your sunscreen and swimsuit and read on for the ultimate guide to Texas beaches!
PORT ARANSAS
One of the most popular beaches in Texas is Port Aransas. With its picture-perfect sunsets and plenty of things to do, this beach is a favorite among tourists and locals alike. Rent a buggy and zoom down the beach, or explore the Port Aransas Nature Preserve. If you're traveling with little ones, the Red Dragon Pirate Cruise is a great chance to spend the day on the water with hilarious entertainment.
Port Aransas is also known for being a fantastic location for dolphin-watching. Just off the coast of this Texas hotspot, you can see pods of dolphins swimming and playing in the surf.
Details: 403 W. Cotter Ave. Port Aransas, Texas 78373 | Website
SOUTH PADRE ISLAND
Previously dubbed a 'Spring Break destination,' South Padre Island is now a family-friendly vacation spot. This island is known for its beautiful, white-sand beaches and warm Gulf of Mexico waters. There are plenty of activities available that you can do either on your own or as part of a guided tour, including jet-skiing, parasailing, dolphin watching tours, bird-watching tours, paddle boarding shoots, and snorkeling adventures.
You can ride on horseback, take a dance class, or listen to live music at the beach theater. And don't miss out on a visit to one of South Padre Island's nature preserves, where you'll find a wide variety of plants and animals that you can observe up close.
Note that South Padre Island is located on the Gulf of Mexico, a large body of water stretching across much of Texas's southern part. The water in the Gulf of Mexico is warm, clean, and tranquil. Locals love this natural feature, and most towns have at least one beach that's just a short drive away.
Details: Website
MATAGORDA BAY NATURE PARK
If you're traveling through Texas in an RV, you can stop by Matagorda Bay Nature Park for a relaxing day of sunbathing and swimming. This serene wildlife refuge is home to hundreds of species of bird, as well as snakes, alligators, and turtles. You can explore the 'spiderweb' trails on your own, or ask about guided tours that highlight the best this nature lover's paradise has to offer.
The camping facilities at Matagorda Bay Nature Park are well-maintained and family-friendly, making this a great place to spend the night after your day of adventure. You can park your RV on concrete pads and take advantage of full water, sewer, and electrical hook-ups.
While visiting Matagorda Bay, one activity you shouldn't miss is a guided horseback ride. The horses are tame and well-mannered, ideal for younger folk and beginners. You'll be able to admire the scenery along the trails and also learn more about the island's unique ecosystem from your guide.
Details: 6430 FM2031, Matagorda, TX 77457 | Website
SURFSIDE BEACH
Surfside Beach is located an hour west of Matagorda Bay Nature Park. This family-friendly beach is popular with locals and visitors alike because it offers a few less crowded swimming spots than some of the other beaches in Texas. You can relax on the shoreline or take a ride on one of the many paddle boats that are available for hire right along the beach.
Surfside Beach has a small-town feel that many people love. You'll see the locals walking around and having picnics on the beach, and you can also enjoy restaurants and shops nearby. And for those who want to extend their stay at Surfside Beach, there are plenty of nearby hotels and campgrounds suitable for families, young people, and couples.
Details: 1304 Monument Drive Surfside Beach, TX 77541 | Website
GALVESTON ISLAND
Further West still is Galveston Island. Once you're on this beautiful island, it's easy to see why many people consider it to have some of the best beaches in Texas. The shoreline is clean and gently slopes into the water, perfect for swimming and sunbathing. Several 'tow-paths' along the beach are perfect for jogging or riding your bicycle.
The Moody Gardens Amusement Park & Aquarium is ideal if you're traveling as a family. You'll see the three massive pyramids along the shoreline, each containing exotic plants and animals from different parts of the world. Golfing facilities are available along the beach, water parks, and upscale shopping centers.
East of Galveston Island you'll find Bolivar Beach and Crystal Beach — two beaches located on the Bolivar Peninsula. A free ferry service is the only way motorists can cross the waterway between Galveston and Bolivar. The 2.7-mile trip takes approximately 18 minutes to cross.
Details: Website
GALVESTON
Once you leave the island, you're back on the mainland and a short drive from Galveston. This ocean-side city is best known for its beautiful mansions that are more than a century old. You can stroll along the harbor, looking up at the ornate architecture, before taking some time to relax at one of Galveston's many upscale restaurants and bars.
Galveston is regarded as one of the finest cities in Texas. The Strand Historic District is ideal for those who love to shop, as there are many interesting boutiques and antique shops where you can discover new treasures. In addition, there are plenty of coffee shops and restaurants spread throughout this vibrant city.
PORRETTO BEACH
When in Galveston, you should definitely visit Porretto Beach. This beach is not only pristine and perfect for swimming, but it also offers several recreational opportunities like a pier with rides and concessions. This is the place to be if you love watersports and sightseeing.
Details: 824 Ave M1/2 / 10th @ Seawall Blvd. Galveston, TX 77550 | Website
STEWART BEACH
Another option while visiting Galveston is Stewart Beach. This quiet, family-friendly beach offers boardwalk access to the shoreline, so you don't have to walk through the sand. There are plenty of picnic spots here, some with charcoal grills. You'll also find restrooms and outdoor showers nearby, making it perfect for families who want to spend all day.
Details: 201 Seawall Blvd, Galveston, TX 77550 | Website
MAGNOLIA BEACH
Magnolia Beach is located in Calhoun County, just off the Gulf Coast. You'll find this quiet beach on an undeveloped stretch of shoreline, popular with locals who enjoy fishing off of the pier, or walking through the dunes. The beach is relatively small, but it's still an excellent spot for swimming and taking long walks along the shoreline.
A basketball court is an official landmark where you'll find the parking lot for Magnolia Beach. This beach is perfect if you're looking to escape the crowds and want a more private experience where you can enjoy nature at its finest. Remember that small beaches like this one have no amenities on site.
If you want to camp at Magnolia Beach, nearby campgrounds are available where you can pitch your tent.
PADRE ISLAND NATIONAL SEASHORE
If you want to explore the beaches of Texas, consider visiting the Padre Island National Seashore. This secluded beach is located in Nueces County, well known for its beautiful coastline and surf fishing. The national seashore itself spans nearly 70 miles along the coast, one of the world's longest stretches of undeveloped coastline. This national seashore is part of the National Parks Service.
The park has a rich history, including the Spanish shipwrecks of 1554. Visitors interested in the past will enjoy the remains of several lighthouses along this stretch of coastline. These are some of the best places to camp if you want an unforgettable, back-to-nature experience where you can relax and rejuvenate.
Another major landmark is the Sea Turtle Hatchling Release Site, where you'll find a short trail to a turtle hatchery. This is a great place to watch sea turtles hatch and make their journey toward the gulf waters. There's nothing quite like watching tiny turtles emerge from their nests at night after months of silent incubation in the sand and race to safety in the surf.
It's important to remember that this is a protected area, so you should never disturb the nests or try to remove any of the sand. Some signs clearly mark the boundaries of these areas, and visitors are expected to obey all rules and regulations concerning sea turtle nesting sites.
Details: 20301 Park Rd 22, Corpus Christi, TX 78418 | Website
LIGHTHOUSE BEACH
As the name implies, Lighthouse Beach features a working lighthouse. The Port Mansfield Lighthouse is the only wooden lighthouse along this stretch of coastal shoreline, which means it has to be moved periodically due to erosion. Birding is extremely popular here as well, as visitors can expect to see a variety of species that flock to these coastal dunes.
Enjoy a stroll along the boardwalk to the beach or take a walk along the seaside trail to get a closer look at this beautiful lighthouse.
SAN JOSE ISLAND
Just as birding is popular in some parts of Texas, shelling is popular in others. This entry is a great place to go shelling, and many people spend hours exploring the sand and hunting for unique shells that wash ashore after a storm. If you want to explore the beautiful seaside dunes, look for San Jose Island.
If you're looking for more of an isolated experience, consider visiting during the winter when the crowds are smaller. It's also a good option if you love birding and fishing, with 300 and 600 species, respectively. Remember that San Jose Island is only accessible by ferry or private boat. While this makes it more difficult to access, it also means that 21 miles of coastline are untouched by human development.
San Jose Island is one long stretch of sand worth visiting.
Details: 403 W. Cotter Port Aransas, Tx 78373 | Website
HIGH ISLAND
Less than 1000 people live in High Island, a quiet coastal fishing village. Visitors interested in history can find plenty of historic sites along this stretch of coastline. Four bird sanctuaries are located within the High Island city limits, so you can expect to see plenty of birdlife.
The Roseate spoonbills are a unique species in this area. This bird is unmistakable with bright pink feathers and a distinctive spoon-shaped beak. You can also explore historic homes protected by state and national historical standards.
Details: Website
MUSTANG ISLAND
Mustang Island is a great option for those who love to surf and swim. There's plenty of people and space here, making it one of the liveliest beaches in Texas. If you're looking for an active vacation with plenty to do during the day, and some great bar food at night, consider Mustang Island.
This is a popular spot for beach camping, and a great choice if you love spending time outdoors with plenty of opportunities to explore the natural world around you.
One of the most exciting things to do in Mustang Island State Park is the Paddling Trail. This trail goes through four different ecosystems, so you get a chance to explore all types of wildlife, including sea turtles, birds, and dolphins. Paddling is a perfect way to get up close and personal with the shoreline, so take your time and enjoy the view.
Details: Website
NORTH BEACH, CORPUS CHRISTI
As one of the most heavily populated areas on this list, North Beach is best for those who love being in a city. A 1.5-mile beach walk is a great place for shopping and dining, and there are plenty of historical sites, such as the Tarpon Inn, that are open to visitors.
North Beach is also popular with those who love fishing and boating. You can take part in water activities like surfing, kayaking, tubing, and land activities like hiking and biking.
Details: Website
BOCA CHICA
Located on the eastern sub delta Peninsula of Cameron County, Boca Chica is a popular spot for birding and fishing. Fishing, in particular, is extremely popular here, with the Gulf of Mexico on one side and rich estuaries on the other.
Known for Space X's launch site, this is an excellent spot for those who love being at the heart of all the action.
Details: Website
SOUTH PACKERY JETTY BEACH
South Packery Jetty Beach is a popular spot for beach fishing, where you can catch redfish, flounder, trout, and more. The Jetty enables visitors to explore the natural elements of the coast and fish at the same time. As a bonus, if you're lucky, you just might spot dolphins during your time here.
The beach has strong riptides, so you should avoid going in the water after heavy rainfall or a storm.
ROCHPORT BEACH
This beach is the perfect place for leisurely strolls alongside the shoreline with young children. The main beach has playground equipment, concession stands, and shower facilities. It's an easy way to spend a day by the sea without having to worry about anything. When visiting Rockport Beach in Rockport, make sure to take in the local shopping and dining. There's a beautiful pier in this area that is perfect for taking in some great coastline views.
Rockport Beach is also known as a fishing hot spot. You can try your hand at surf fishing on this beach, where you'll catch plenty of flounder and trout. The calmer waters here are suitable for both kids and first-time anglers to learn the basics, so it's the perfect place to take young ones if they're interested in learning how to fish.
Details: 210 Seabreeze dr., Rockport, TX 78382 | Website
MORE INFORMATION FOR YOUR TRIP TO TEXAS
YOU MIGHT ALSO ENJOY
WHERE TO STAY IN TEXAS
Follow us here: Facebook | Twitter | Instagram | Pinterest | YouTube | MSN | TripAdvisor | Flipboard
All articles belong to 365 Atlanta Family LLC, and all photos belong to us as well, unless otherwise noted. It's all copyrighted. Please don't repost anything elsewhere without asking me first. All rights reserved. This site uses cookies to enhance your experience.
We make no guarantees of any price listed on our site. We are not responsible for content on external web sites linked from ours, including linked resources, an external blog post, any partner site, hotel property sites, or affiliate sites. We only write about places we love in an attempt to help you in your adventures, but we can't guarantee you will love them, too.
Posts may contain affiliate links at no cost to you. Several of our trips are also compensated by the respective tourism boards for the city or state we are visiting. This never impacts how we share the destination with you – opinions are always our own and we pride ourselves on that. We do not sell links or accept unsolicited guest posts under any circumstances. Don't even ask.
United States Copyright, 365 Atlanta Family, LLC
View our Privacy Policy | Subscribe to our Newsletter | Contact Site Owner | View Terms & Conditions | About Us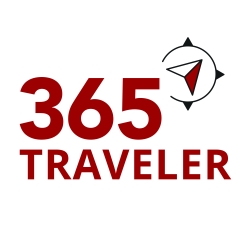 Latest posts by Hank Neutrino, Staff Writer
(see all)