Abilene, Kansas is a small town with a big heart. It's one of those places that you can't help but fall in love with. The people are friendly, the food is delicious, and there's always something to do. Smithsonian Magazine also stated that the town was one of the "Best Small Towns to Visit." It's easy to see why they would say that.
As a five-star tourist destination, Abilene, Kansas offers plenty to do, from visiting its museums and art galleries to strolling through its beautiful parks and gardens. Abilene is known as the birthplace of Dwight D. Eisenhower, the 34th President of the United States. But Abilene has much more to offer than just presidential history.
Abilene is ideal if you're searching for a destination to relax and have fun, as the town boasts several historical sites well worth taking in. Here are 9 things to do in Abilene KS that we know you'll adore.
Families Fly Free is a program that has introduced hundreds of families to the joys of flying free using travel rewards – including our family! Want to learn how to save thousands of dollars making your travel dreams come true? Click here to grab 7 Secret Hacks that the owner personally uses to fly her family for 4 for free all over the world!
COOLEST PLACES TO STAY IN ABILENE
RIDE THE ABILENE SMOKY VALLEY RAILROAD
Ready to hop on a piece of history? The Abilene & Smoky Valley Railroad is the perfect place to take a step back in time! Santa Fe #3415 is a 100-year-old steam engine transferred from the Abilene Municipal Park to the A&SV Railroad Yard in 1996. This old-timer regularly operated outside Kansas City in Santa Fe's Argentine District before coming to Abilene in 1954.
The city put it on display in a public park, but in 1996, they gave it to the A&SV Railroad. It was taken out of the park and positioned next to the station on the train lines. In 2006, restoration of this beauty began in earnest! Nowadays, you can enjoy this 100-year-old steam engine in various ways. You can ride in an open-air car and feel the wind in your hair, or you can enjoy a more luxurious experience on one of the railroad's dinner trains.
Whichever option you pick, you're sure to have a great time! The Hoffman Grist Mill is also worth visiting if you're on a ride to Enterprise. This waterwheel is a fascinating example of old-fashioned engineering and is still in use today!
CATCH A SHOW AT THE GREAT PLAINS THEATRE
This world-class venue only presents the finest professional productions, so you can be sure you're in for a treat. Since its 1995 inception, the Great Plains Theatre has been a professional, actor-equity theater that puts on shows all year long. That means you're sure to find something to suit your taste, whether you're looking for a comedy, drama, or musical.
The theater is a non-profit organization, so you can feel good about supporting a worthwhile cause. Auditioning for performances in Abilene attracts professionals from all over the United States, so you're sure to see some top-notch talent on stage.
Community members are also very active, bringing in patrons from the surrounding area and ensuring that the theater continues to thrive.
TOUR SEELYE MANSION
Are you looking for a dose of history? Then come to the Seelye Mansion! This 25-room mansion transports visitors to another era. The A.B. Seelye Medical Company commissioned the construction of this historic home in the latter half of the nineteenth century.
The Seelye Mansion is an impressive example of Kansas architecture. The 11,000-square-foot mansion cost the firm over $55,000 to build, with most of the furniture coming from the 1904 St. Louis World Fair. The mantel in the house is decorated in Tiffany style, and vintage Edison bulbs light the entire interior. Later, in the 1920s, Frank Lloyd Wright advocated for interior remodels.
Today, the Seelye Mansion is a popular tourist destination where you learn how a sideshow medicine man built and lost a fortune. Tour guides are offered Monday through Friday from 10 a.m. to 4 p.m., in addition to the weekend schedule of 1 to 4 p.m.
Guests may also try their hand at bowling in the basement on the 1905 Box Ball alley, obtained during the Chicago World's Fair and featured in the History Channel documentary, Mysteries at the Mansion.
To see all the home has to offer, you'll need at least 2.5 hours. If you plan your visit during the holiday season, you'll be treated to a display of hundreds of nutcrackers.
DISCOVER JEFFCOAT PHOTOGRAPHY STUDIO MUSEUM
Did you know that there was once a photography studio in Abilene that was so famous, that even President Eisenhower used their services? The Jeffcoat Photography Studio Museum, located in the heart of Abilene, Kansas, is a hidden treasure waiting to be discovered.
This museum is free and celebrates the art of photography.
It also celebrates the history of Jeffcoat Photography Studio, which operated from this building from 1921 to 2007. Today, the museum is a partnership between the Dickinson County Historical Museum and the Jeffcoat Photography Foundation. Bill Jeffcoat, who worked at the studio from 1948 until its closure in 1988, was also a "stringer" for the United Press (later United Press International). In this role, he reported on stories from across Abilene.
In 1969, after President Eisenhower died, the UP borrowed the studio darkroom to process images they would broadcast internationally. Postcards taken by the Jeffcoat Photography Studio were also available for purchase at the Eisenhowers' residence.
Since its conversion into a museum, thousands of original photographs have been preserved. Additionally, there are cameras and other equipment from that era. Most guests to the museum probably won't need more than half an hour to see everything there, making it the perfect stop for those with limited time.
TAKE YOUR PICTURE AT THE LARGEST SPUR
If you're looking for an imposing selfie background, there's nowhere better than the most prominent spur in the world. The Big Spur is 28 feet (8.53 meters) tall and weighs many tons, yet it's balanced precariously on its tips to create an arch.
Until 2017, Guinness World Records recognized this as the largest spur ever constructed. It was created by Larry Houston in 2002, and originally sat at the end of his driveway in New Mexico. It's so big that even a big vehicle can get by without problems.
When the family decided to move to Abilene, Larry divided the spur into three sections so it could be transported with them. The spur sat at the entrance of the Wild Bill Hickok Rodeo Arena for a period before coming to its current home in Rittel's Western Wear.
For the ultimate one-of-a-kind picture, swing by the world's most significant spur and take your picture.
HAVE FUN IN OLD ABILENE TOWN
Old Abilene Town is a charming venue dedicated to preserving the spirit of the American West, and it's full of fascinating landmarks.
The Alamo Saloon, Merchant's Hotel, Viola Clock Shop, and W. R. Wilson General Store are just a few places you'll see and will take you a step back in time. From May through Labor Day, you can also watch gunfights, and on weekends, you can enjoy can-can shows.
Of course, no visit to Abilene would be complete without learning about the Chisholm Trail. This trail was used in 1867 to move livestock from Texas to Abilene, and it's still an essential part of the city's history. During your visit, you'll have a chance to learn about this piece of American history and how it helped make Abilene the unique place it is today.
FIND PEACE AT THE EISENHOWER PRESIDENTIAL LIBRARY MUSEUM
Dwight D. Eisenhower, our 34th president, is one of the most significant leaders in our nation's history. You can learn all about him and his accomplishments at the Dwight D. Eisenhower Library Museum. This museum is also the final resting place of President Eisenhower and features his boyhood home, where he resided from 1898 until being assigned to West Point in 1911.
The Dwight D. Eisenhower Presidential Library and Museum is one of 13 presidential libraries managed by the National Archives and Records Administration (NARA). Eisenhower announced his candidacy for president in June 1952, and construction on the library started in 1958.
The museum now has traditional and cutting-edge interactive displays that explore Eisenhower's life, presidency, and times. During the 1970s, the President Dwight D. Eisenhower Memorial Site was added to the National Register of Historic Places. The library is open from 8:45 a.m. to 4:45 p.m., except for Thanksgiving, Christmas, and New Year's Day.
Attending the Visitors Center, the Place of Meditation (gravesite), or the Archives is free of charge. The price of admission to the museum, which usually includes a guided tour of the Boyhood Home, is $20 per adult.
CHECK OUT HISTORY AT THE DICKENSON COUNTY HERITAGE CENTER
The Dickinson County Heritage Center is a must-see for history buffs and anyone who wants to taste the county's rich past. The center houses numerous items and antiquities from Dickinson County's past, including the C. W. Parker Amusement Company carousel, which is widely considered to be the most famous exhibit in the museum. Initially carved in 1901, this carousel is still in operation today.
In addition to the carousel, the Dickenson County Heritage Center also houses a Museum of Independent Telephony, making it a truly one-of-a-kind destination. From vintage device telephone exhibits to the early 21st century of cutting-edge smartphones, you'll find it all here.
CW PARKER CAROUSEL
We touched on one of Abilene's most famous landmarks — the CW Parker Carousel. This iconic piece of amusement equipment is not only a National Historic Landmark, but it's also been dubbed one of Kansas' Eight Wonders by the Kansas Sampler Foundation. What makes the CW Parker Carousel so unique? For starters, it's the oldest known operational Parker Carousel. But the story of how it came to be is even more fascinating.
Charles Wallace Parker was originally in the business of shooting galleries. He eventually hoped to create and manage amusement equipment, but he got his start by improving the design of his shooting gallery and finally built his own. C.W. Parker initially had no intention of becoming a carousel tycoon.
However, his fascination was sparked when he used his last few dollars to buy his daughter's carousel tickets. The look of joy on her face was unforgettable, and Parker was immediately hooked. He started designing and building his carousels, and soon Parker's carousels were in high demand. He quickly became the only carousel manufacturer west of the Mississippi River. His company thrived in Abilene, Kansas, until 1911, when a dispute with the city forced him to relocate to Leavenworth.
Parker started making extensive modifications to his carousel in Leavenworth. He began by building simple wooden carousels for fairs and carnivals in small towns. However, as demand for his carousels increased, he started to create increasingly sophisticated models with various animals serving as mounts.
Parker's company used aluminum horses and wood carving tools to operate as the entertainment business struggled during the Great Depression and World War I.
Parker's son continued the company after his death in 1932 until he sold it to Jimmy Wiesener in 1955. Wiesener spent 38 years driving the carousel from town to town before settling in Abilene in 1966.
In 1959, Tom Knight purchased the carousel and put it in his drive-in theater in Riverton, Wyoming. After Knight's death, his widow permitted the Dickinson County Historical Society to buy the carousel and bring it back to Abilene.
A community-funded $8,900 was raised to buy the carousel, which returned to Abilene in 1976. The carousel is still a valued fixture of the Dickinson County Heritage Center today, drawing both residents and visitors.
A ride on this piece of history costs just $2, but it is even more unique because all 24 horses and four chariots were recently restored to perfection. You see everything from their marble eyes to authentic horsehair tails and manes.
Parker's legacy lives on in the countless carousels that continue to bring happiness to children and adults worldwide.
MORE INFORMATION FOR YOUR TRIP TO KANSAS
WHERE TO STAY IN ABILENE, KS
Follow us here: Facebook | Twitter | Instagram | Pinterest | YouTube | MSN | TripAdvisor | Flipboard
All articles belong to 365 Atlanta Family LLC, and all photos belong to us as well, unless otherwise noted. It's all copyrighted. Please don't repost anything elsewhere without asking me first. All rights reserved. This site uses cookies to enhance your experience.
We make no guarantees of any price listed on our site. We are not responsible for content on external web sites linked from ours, including linked resources, an external blog post, any partner site, hotel property sites, or affiliate sites. We only write about places we love in an attempt to help you in your adventures, but we can't guarantee you will love them, too.
Posts may contain affiliate links at no cost to you. Several of our trips are also compensated by the respective tourism boards for the city or state we are visiting. This never impacts how we share the destination with you – opinions are always our own and we pride ourselves on that. We do not sell links or accept unsolicited guest posts under any circumstances. Don't even ask.
United States Copyright, 365 Atlanta Family, LLC
View our Privacy Policy | Subscribe to our Newsletter | Contact Site Owner | View Terms & Conditions | About Us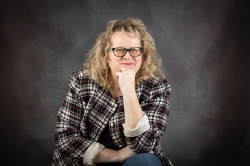 Latest posts by Dannelle Gay, Contributing Writer
(see all)