Anchorage, Alaska, located in south central Alaska, is one of the most interesting cities in the United States. It is the northernmost city in the U.S., and sits as far west as Honolulu and farther north than Oslo, Stockholm, Helsinki, and Saint Petersburg.
The city is encompassed by six mountain ranges, 50 glaciers, and active volcanoes. You can even see Denali — North America's tallest mountain — on a clear day.
Anchorage is a beautiful area to visit any time of year. It is a city where hundreds of epic experiences can be had, and is heaven on Earth for adventure seekers. Everyone should visit Anchorage at least once in their lives, and once you do, you'll want to keep traveling back to experience more.
Here are 24 things to do in Anchorage that you will love.
GUARANTEE YOUR WILDLIFE SIGHTINGS
Alaska is a massive state and home to some very large mammals, including the American brown bear, Grizzly bears, black bears, Kodiak bears, Polar bears, Dall sheep, moose and caribou, bison, wolves, and wolverines. Anchorage is also known to be a popular spot to see migrating whales.
While some are more common to see in the wild, others are more elusive. There are several places in Anchorage where you can see and learn about Alaskan wildlife.
MUSK OX FARM
The muskox is a large mammal covered in thick fur and is native to arctic lands, including Alaska. They get their name from a strong odor that the males emit during mating season. In the 1920s, muskox couldn't be found anywhere in Alaska, and under the fear of extinction, a revival project was born. By 2000, there were nearly 4,000 roaming around Alaska, however in recent years the population seems to be declining again.
The Musk Ox Farm, located just outside Anchorage in Palmer, is dedicated to keeping these creatures thriving. They offer several tours of their land, including a 45 minute Farm Tour where you can see and learn more about the muskox.
Details: 12850 E Archie Rd, Palmer, AK 99645 | Website
ALASKA ZOO
The Alaska Zoo is a non-profit that aims to educate visitors about arctic and sub-arctic animals. Mostly run on donations, the zoo houses animals like tigers, brown, black, and polar bears, wolves, coyotes, owls, eagles, muskox, yaks, Dall sheep, and many more.
The zoo also features animal encounter experiences, including visits with tigers and porcupines. They offer kids camps in summer, winter, and spring, they host kids' birthday parties and do zoo story time.
Details: 4731 O'Malley Rd, Anchorage, AK 99507 | Website
ALASKA WILDLIFE CONSERVATION CENTER
The Alaska Wildlife Conservation Center (AWCC) is a protected sanctuary for local wildlife that has been orphaned or injured.
The conservation center houses eagles, black and brown bears, coyotes, deer, elk, foxes, owls, lynx, moose, muskox, porcupines, reindeer, wolves, and bison.
AWCC has general admission tickets so you can walk yourself through the sanctuary, and guided tours are available for you to learn more about the animals that call the sanctuary home. You can book a bear or moose encounter, and even take a virtual tour.
If you're interested in gaining a deeper knowledge of the animals living at the conservation center, you can take any of their free animal programs which are offered all year long.
Details: Mile 79, Seward Hwy, Girdwood, AK 99587 | Website
TAKE IN THE ALASKA HISTORY
Alaska became the 49th state in 1959 after being bought from Russia. However, it has been inhabited by humans for at least 15,000 years. It is thought that humans followed herd animals across the land bridge that once connected us to Russia.
Anchorage is home to museums and heritage centers that honor the state's past.
ANCHORAGE MUSEUM
The Anchorage Museum is a great way to spend some time warming up indoors. They always have interesting exhibitions, like displaying art made by the local school kids, an exhibition about life in the boreal forests, and much more.
Some exhibits are permanent, while others come and go. In their curated collection, the museum houses 26,000 objects and over 700,000 photographs and archives pertaining to Alaska's history.
Details: 625 C St, Anchorage, AK 99501 | Website
ALASKA NATIVE HERITAGE CENTER
Touted as one of "America's Cultural Treasures," the Alaska Native Heritage Center is more of an interactive experience than most other museums. Dedicated to native Alaskan history and culture, the center explores 10,000 years of art, dance, Native Games demonstrations, exhibits, traditional Native dwellings, and films.
The Heritage Center also offers community classes and workshops.
Details: 8800 Heritage Center Dr., Anchorage, AK 99504 | Website
ALASKA AVIATION MUSEUM
Because of Alaska's size and remoteness, aviation is part of everyday transportation for many Alaskans. Located on the shores of Lake Hood, the Alaska Aviation Museum has interactive displays, memorabilia, photographs, films, and artifacts from personal collections of Alaska's pioneer aviators.
Lake Hood is known as one of the busiest seaplane ports in the world. In any given year, the lake sees nearly 90,000 takeoffs and landings. The museum is home to a variety of airplanes spanning the range of Alaska's aviation history.
Details: 4721 Aircraft Dr., Anchorage, AK 99502 | Website
RIDE THE GLACIER DISCOVERY TRAIN
Alaska has 100,000 glaciers covering nearly 5% of the state. Out of that 5%, only 1% are actually named. The Alaska Railroad offers a tour called the Glacier Discovery Train, which is similar to the Coastal Classic tour, but offers more stops and time to explore several areas of Alaska.
Guests can stop at the Wildlife Center, or continue on where the train goes through a mountain tunnel to Whittier, where guests can disembark for a glacier and wildlife cruise through Prince William Sound.
After that, the train returns to the Wildlife Center for previous guests, as well as other passengers, before continuing south. The further south you get, the further away from civilization you get and the deeper you get into the Chugach National Forest.
At the Spencer Glacier Whistle Stop, you'll have a chance to stretch your legs on a 1.5-mile walk leading to a great view of Spencer Lake and the Spencer Glacier. You can also include day trips such as rafting, kayaking, and hiking. For most people, their favorite part of the train ride is the stretch between Bartlett Glacier and Trail Glacier.
Details: Website
CATCH SALMON IN SUMMER
Alaska is famous for its King and Silver salmon. Every year as the ice starts to melt and the river waters warm, the salmon start to swim upstream in order to mate. Unique to Anchorage, the city offers dozens of spots to fish for salmon, including right in the heart of the city, with people frequently catching 8-20 pound salmon depending on the species.
There are excursions you can book if you're traveling without your fishing gear. The prime months for catching salmon are May through September.
Some of the top fishing spots include Fishing Ship Creek, Campbell Creek, Eagle River, Bird Creek, Six Mile Creek, Twenty Mile River, and Portage Creek, as well as along the Turnagain Arm.
The summer salmon runs are popular with bears too. Many people enjoy watching bear catch their fill of salmon, and while there are no spots in Anchorage to watch the bears, you can easily book a day or overnight trip to Katmai National Park and Preserve and/or McNeil River State Game Sanctuary. The best months to see bears catch salmon is in August and September.
Details: Website
MUSH WITH THE DOGS
Mushing, also known as dog sledding, is a huge part of Alaskan history and culture. Mushing was and still is an important mode of transportation in Alaska and Siberia, where snow and ice can last all year long.
Mushing dogs have been specifically bred for hundreds of years to be able to run miles and miles through the frozen tundra. Eventually, mushing became a sport where races of various distances are covered. Sled dogs are considered top-notch athletes and are treated as such. During races, dogs are constantly checked by veterinarians and are only allowed to run if they are happy and healthy.
The most famous sled dog race is called the Iditarod and is run every year in March. The race commemorates an incredible feat that a team of 20 mushers and 100 dogs completed in 1925. There was a diphtheria epidemic in Nome that was wreaking havoc on the already small population. Temperatures hovered at -40 degrees, which made flying the life-saving needed medication impossible, and so a dog team was gathered and they ran more than 600 miles in 5 days and saved the town.
The relationship between sled dogs and their owners is incredibly special and a powerful thing to witness, and when a sled dog doesn't want to race anymore, many mushers pick up on it and retire them and sometimes rehome them. I have a retired sled dog and he is one of the best things that has ever happened to me. If you are interested in rehoming a sled dog you can get more information by emailing me at Amandasanimalcaresj@gmail.com.
Dog sledding is a must-do when visiting Alaska, and there are various places to book an experience, with most tours running all year long. Featured kennels are Team Petit at The Dogstead, which offers a 2.5-hour tour that includes meeting and harnessing up the huskies on their 160-acre ranch with stunning views of the Chugach Mountains and Alaska Mountain Ranges.
Turning Heads Kennel in Seward offers lead dog demonstrations, as well as helicopter glacier dog sledding tours. Alaskan Husky Adventures offers secluded, private trails with Denali views, and includes plenty of time meeting and playing with the dogs.
Details: Website
WATCH WHALES AT TURNAGAIN ARM
The frigid waters surrounding Anchorage and its neighboring towns are home to some of the world's largest marine animals. The Seward Highway runs along the Turnagain Arm, and is a unique place to stop and look for whales.
There are several viewing areas along this stretch of road, including a spot called Beluga Point. The road can be treacherous and is sometimes closed because of avalanches or rock slides, but on a clear day and under the right conditions, you can spot whales while driving along the highway.
If you don't get lucky and see some whales, you can follow the road all the way to Seward where you can take a whale watching tour with any of the reputable tour companies. Whale watching tours out of Seward provide a once-in-a-lifetime opportunity to get (safely for you and the whales) up close and personal with these effortlessly beautiful sea creatures.
Several species of whales frequent the waters, including Orcas ( killer whales), the Blue Whale, Bowhead Whale, Cook Inlet Beluga Whale, Fin Whale, Humpback Whale, North Pacific Right Whale, Sei Whale, and the Sperm Whale.
Turnagain Arm is also famous for its tidal bore that you can see right from the Seward Highway. The bore tide happens when super low tide and a super high tide crash into each other and can happen up to twice a day. You will often see local surfers catching the wave when it is produced. The wave can be anywhere between 6 inches and six feet in height, and crosses the entire Turnagain Arm.
Details: Anchorage, AK 99516 | Website
KAYAK PRINCE WILLIAM SOUND
Prince William Sound is one of the most popular sea kayaking places in the world. People come from all over the world to enjoy the unblemished waters that allow you to kayak through pristine wilderness and up to several glaciers.
One of the most unique outdoor adventures you can have in Alaska, Prince William Sound offers silence and serenity as you navigate the icy channels. It's recommended you have a bit of experience with sea kayaking, be comfortable with paddling, and have the proper gear, including a dry-suit, rain gear, dry bags, warm socks, fleece, change of clothes, sunglasses, and sunscreen, 3-4 season tent with tarp or footprint, and fog-resistant compass.
The best time to kayak the sound is June through August, although it is also the busiest time to kayak. There are guided tours available with experienced kayakers for newbies and less experienced kayakers. Single-day and multi-day excursions are available.
Animals that make the sound home include humpback, sei, fin, minke, and killer whales as well as sea lions, seals, and sea otters. Bald Eagles are commonly spotted, as well as bears, moose and mountain goats.
Details: 101 Billings St, Whittier, AK 99693 | Website
EXPLORE CHUGACH STATE PARK
The Chugach State Park is the largest state park in the country, and it contains 495,000 acres of protected land and water. The park offers some of the best hiking, rafting, biking, ATVing, snowmobiling, kayaking, and fishing in the entire country. There are 16 trailheads covering more than 280 miles and can be used for mountain biking, snowshoeing, and cross country skiing.
The park is home to more than 60 accessible glaciers, Eklutna Lake, and a 200-foot waterfall. There are endless wildlife viewing opportunities in Chugach State Park. The park is home to more than 1,000 moose, 40 brown bears, and 80 black bears. There are also 2,000 Dall sheep, one wolf pack, and populations of lynx, beavers, river otters, foxes, and mountain goats.
Camping is wildly popular within the park, and you can find campgrounds as well as backcountry camping. Both include a strict set of rules due to the wildlife.
Details: 18620 Seward Hwy, Anchorage, AK 99516 | Website
SNOWMOBILE TO SPENCER GLACIER IN WINTER
One of the glaciers that you can find in the Chugach State Park is the Spencer Glacier. During the winter months, taking a snowmobile to explore the glacier is a truly unforgettable experience.
The glacier has hiking trails and snowmobile trails, and tours can last more than 4 hours.
Details: Website
SKI OR SNOWBOARD
Skiing and snowboarding are popular winter pastimes in Anchorage, and the season lasts well into March. With one big resort, several smaller mountains, and endless backcountry, Anchorage should be on every skier and snowboarders' radar.
ALYESKA RESORT
Alyeska is Alaska's biggest resort and is open for all seasons.
During the winter, the mountain is a top destination for skiers and snowboarders. There are 1,610 skiable acres and a vertical rise of 2,500ft. There are 76 named trails, 7 lifts, 2 high-speed quads, 2 fixed quads, 2 magic carpets, and a 60-passenger Aerial Tram.
At the top of the tram is a popular restaurant where many people, skiers, and non-skiers, ride up to eat and enjoy the beautiful views.
They even offer night skiing from December through March. During the warmer months, the ski trails turn into hiking and biking trails.
Details: 1000 Arlberg Ave, Girdwood, AK 99587 | Website
HILLTOP SKI AREA
Hilltop Ski Area is perfect for beginners and families.
At Hilltop, you will find one 3-person chair lift, as well as a T-bar. Runs are limited and consist mostly of green circles and blue squares, with 2 single black diamond tracks and a terrain park. Lifts are open from 3 pm to 8 pm and are perfect for a fun little evening session.
Hilltop Ski Area is located 20 minutes from downtown Anchorage and offers stunning views of the surrounding mountains and sea. Hilltop offers lessons, coaching, and rentals and has a small lodge at the bottom with locally made root beer on tap.
Details: 7015 Abbott Rd, Anchorage, AK 99507 | Website
ARCTIC VALLEY
Slightly further outside the city is Arctic Valley Ski Area. This mountain is a steep, open face mountain with no set trails. There are two 2-person lifts and a T-bar to take you to the top, and from there you can hike even higher to find fresh powder and untouched parts of the mountain.
Arctic Valley offers stunning vistas of untouched mountains, as well as the ocean and city skyline. There is a small lodge on-site, and you're mostly left to enjoy the mountain without much interference.
Details: Arctic Valley Rd, Eagle River, AK 99577 | Website
BACK-COUNTRY AND HELI-SKIING
The backcountry of Alaska is highly sought after and heli-skiing is one of the most popular ways to access it. Though highly prone to avalanches, companies like Majestic Heli Ski and Black Ops offer once-in-a-lifetime experiences in uncharted territory.
It is recommended to book a multi-day excursion as heli-skiing is highly dependent on weather and the weather in the backcountry can be unpredictable.
Details: 35 Haines Hwy, Haines, AK 99827 | Website
BIKE THE TONY KNOWLES COASTAL TRAIL
The Tony Knowles Coastal Trail runs from Downtown Anchorage to Kincaid Park. It follows the shores of the Cook Inlet, through coastal marshes and over forested hills.
The trail is 11 miles long and has various bike rentals along the way. On a clear day as you walk or bike along the paved trail, you can see Denali, Sleeping Lady, and various other mountain peaks.
Details: Website
EXPLORE KINCAID PARK
At one end of the Tony Knowles Coastal Trail is Kincaid Park. The park has 40 miles of walking trails, 20 miles of single-track bike runs, an 18-hole disc golf course, and a lake for fishing.
You can often see moose and black bears as you explore the park, so keep a safe distance.
Details: 9401 Raspberry Rd, Anchorage, AK 99502 | Website
ATV TO KNIK GLACIER
Taking a trip to the Knik Glacier by ATV is a trip of a lifetime. The tour takes 6-8 hours and offers you an indescribable trek into the wilderness of Alaska. There are 22 miles of ATV trails for you and your guides to explore.
The tours are available to all levels of riders. You'll be taught how to properly use the ATV before your adventure begins. Then you'll have the ride of a lifetime through expansive valleys, old claim routes for mining, and pristine forest, before arriving at the Knick Glacier.
Details: 26326 Buckshot Ln, Palmer, AK 99645 | Website
DAY TRIP FOR MORE FUN
TALKEETNA
Talkeetna is the home base for mountaineers and rock climbers attempting to summit Denali. During the months of May and June, this little mountain town comes alive but you don't have to be climbing Denali to visit this town.
Also known for hearty breakfasts, river rafting, boat, and fishing tours, Talkeetna is a great idea for a day trip.
Details: Talkeetna, AK 99676 | Website
NORTHERN LIGHTS
I think it's safe to say that seeing the Northern Lights is on everyone's bucket list. You don't have to travel far from Anchorage to see the lights, but timing is everything. The most probable months to see them are August-April. There are dozens of apps and forecasting websites to enhance your chances of viewing them.
The most common spots for viewing the lights near Anchorage are The Glen Alps Overlook, Point Woronzof, Highland Road in Eagle River, and Palmer Hay Flats. There are also tour groups that get you out to other areas that are common to see them.
Details: Website
FLIGHTSEEING
Rust's Flying Service offers tours for every budget and schedule. Tour options include the Alaska Glacier and Wildlife Tour, Anchorage Flightseeing, Discover Denali National Park, and the Prince William Sound Glacier Tour.
Rust's also offers several options for Bear Viewing that include flights to Katmai National Park, Lake Clark National Park, Redoubt Bay, and Chinitna Bay.
They also offer fly-fishing trips, guided and unguided, as well as overnight packages. Rust's has been flying since 1963 with an excellent safety record, and has a fleet of 22 aircraft between two companies.
Details: Website
KENAI PENINSULA
Lovingly referred to as "Alaska's Playground," the Kenai Peninsula is a popular day trip adventure to see all the natural beauty Alaska has to offer.
On the peninsula, you can find cruises, fishing, hiking, helicopter tours, white water rafting, and bear sightseeing.
Details: Website
MORE INFORMATION FOR YOUR TRIP TO ALASKA
YOU MIGHT ALSO ENJOY
WHERE TO STAY IN ANCHORAGE
Follow us here: Facebook | Twitter | Instagram | Pinterest | YouTube | MSN | TripAdvisor | Flipboard
All articles belong to 365 Atlanta Family LLC, and all photos belong to us as well, unless otherwise noted. It's all copyrighted. Please don't repost anything elsewhere without asking me first. All rights reserved. This site uses cookies to enhance your experience.
We make no guarantees of any price listed on our site. We are not responsible for content on external web sites linked from ours, including linked resources, an external blog post, any partner site, hotel property sites, or affiliate sites. We only write about places we love in an attempt to help you in your adventures, but we can't guarantee you will love them, too.
Posts may contain affiliate links at no cost to you. Several of our trips are also compensated by the respective tourism boards for the city or state we are visiting. This never impacts how we share the destination with you – opinions are always our own and we pride ourselves on that. We do not sell links or accept unsolicited guest posts under any circumstances. Don't even ask.
United States Copyright, 365 Atlanta Family, LLC
View our Privacy Policy | Subscribe to our Newsletter | Contact Site Owner | View Terms & Conditions | About Us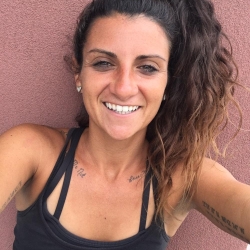 Latest posts by Amanda Strube, Staff Writer
(see all)