Atlantic City, New Jersey, is an amazing and legendary city located along the Jersey Shore. Some of its most impressive accolades include being the inspiration for Monopoly — the sometimes not-so-family-friendly board game — and for being the original home of the Miss America Pageant.
Atlantic City houses the world's largest musical instrument, has America's first-ever boardwalk, and is home to New Jersey's tallest lighthouse.
However, most people know Atlantic City as " Little Las Vegas," and it has the honor of having the first casino outside of Las Vegas in the United States. Built along the Atlantic Ocean and its back bays, this New Jersey city by the sea offers beautiful views from their casinos and hotels, day and night entertainments, family-friendly activities, and shopping opportunities.
Ready to learn more? Here are 11+ amazing things to do in Atlantic City that you're not going to want to miss.
Atlantic City Boardwalk
The famous boardwalk in Atlantic City was built in 1870 and is 5.5 miles long. Not only is it the oldest boardwalk in the United States, but it's also the longest boardwalk in the world. This family-friendly tourist attraction features Steel Pier Amusement Park, Ripleys Believe It or Not Museum, dozens of restaurants, candy stores, ice cream parlors, shops, and arcades.
Casinos and nightclubs also line the Atlantic City Boardwalk, where you can try your luck at gambling, catch a show, go dancing, grab a bite to eat and so much more.
Make time to enjoy the carnival games and rides at Steel Pier. Take a ride on the Ferris wheel, and enjoy the amazing views overlooking the city. Central Pier Arcade and Speedway has go-karts and an amazing arcade.
In August, you can see the Atlantic City Airshow from the boardwalk or beaches.
The boardwalk is a special place early in the morning as the sun rises over the ocean. In these quiet hours, you can find runners, bikers, and walkers enjoying the excellent natural show. You can find places to rent surreys and bikes, as well as take a ride on one of the bike trolleys, or just sit on one of the benches or down on the beach and watch the sun come up.
Exploring the Atlantic City Boardwalk is truly one of the best things to do in Atlantic City.
Atlantic City Casinos
Probably most famous for its casinos, Atlantic City sees thousands of visitors every year. There are nearly 10 different casinos to play at when you're visiting Atlantic City, with several stand-out names.
Caesars Atlantic City features closer to 2,000 slot machines, including penny slots, video poker, and table games like baccarat, blackjack, and craps, as well as sports betting. The hotel in the casino offers suites, deluxe single bedrooms, or premium double bedrooms.
On-site you can find restaurants and bars like Gordan Ramsey's Pub and Grill, Kwi Noodle House, Palace Court Pizza, and a handful of other places to grab a snack or coffee. The restaurants vary from casual to fine dining, allowing for different eating experiences. There are other things to do at Caesars like going to the spa, sitting by the rooftop pool, or going to the salon.
Bally's Atlantic City Casino & Resort has over 1,200 slot machines, over 80 table games, and sports betting. They offer valet and self-parking, hotel suites, and live entertainment. There are various dining options, including Guy Fieri's Chophouse, Jerry Longo's Martinis and Meatballs, Waterdog, and Red Bowl 88.
Hard Rock Hotel & Casino offers several styles of luxury rooms to stay in while you play any of their 2,000 slots and table games. Their table games include roulette, poker, Asian Poker, Pai Gow Tiles, Texas Hold 'em, and more.
At the Hard Rock, you'll find plenty of live music and entertainment, places to eat, and one of the largest collections of music memorabilia in the U.S. You can find upscale dining, as well as casual dining, cafes, and bars, including The Sugar Factory, which is touted as the number one Instagrammed restaurant in the U.S.
You'll also love Borgata Hotel Casino & Spa, where you'll find Spanish 21, Caribbean stud poker, Let it Ride, 3 or 4 -card poker, Texas Hold'em and more.
Atlantic City Surf School
Atlantic City Surf School is the premier surf school in Atlantic City. They offer beginner lessons, intermediate lessons, private and group lessons, as well as SUP (stand-up paddling) lessons. The school offers adult weekly camps, as well as kid weekly camps, and an evening fun surf open to all levels. Lessons and camps are offered all summer long from 8 am-6 pm.
The Atlantic City Surf School is one of the best in South Jersey, and everyone who participates in a camp gets a t-shirt and Jr. Lifeguard skill training. Atlantic City is a great place to learn to surf because of its sand bottom beaches and small waves during the summer months.
If you're an experienced surfer, Jersey Shore beaches offer epic waves during hurricane season and the winter months.
Atlantic City Beaches
During the long, hot, New Jersey summers, people flock to the beaches to swim and cool off in the Atlantic Ocean. A majority of Atlantic City beaches are guarded daily from 10-6, July through Labor Day. There is easy access to bathrooms, food, drinks, beach wheelchairs, and rentals, like beach umbrellas. You can even find boogie boards and surfboard rentals at the local surf shops.
Along the beaches, you can comb for shells, swim, surf, fish, kayak, or just relax. It's common to see Atlantic bottlenose dolphins frolicking in the waves, along with skates and crabs. The beaches are free to everyone, so don't forget your sunscreen and reusable water bottle. There are trash cans that line the paths to and from the beach, making it super convenient to throw trash away.
Absecon Lighthouse
The tallest lighthouse in NJ can be found on the corners of Pacific and Rhode Island Avenues in Atlantic City. There are 228 steps to the top of the Absecon Lighthouse, where you'll be granted a panoramic view of the city and sea. The lighthouse is 165 years old and still has the original Fresnel Lens that was used so long ago.
Absecon Lighthouse is open year-round for tours, walks to the top, and they even offer an overnight tour called Keeper Sleeper Overnights. During the overnight tour, you'll learn about the history of lighthouses, the history of the Absecon Lighthouse, enjoy a nighttime climb to the top for a dazzling view of the Atlantic City skyline, hear ghost stories (optional), and enjoy breakfast, as well as a snack.
Absecon Lighthouse has free parking, a gift shop, a small museum, and 2 acres of land that is dog-friendly.
Atlantic City Cruises
Atlantic City Cruises has a small fleet of boats consisting of a tiki boat, 2 parasail boats, and a jet boat.
Each tiki boat tour includes a full-service bar, and you can choose from private and group parties up to 24 people.
Parasailing is a great way to spend a summer day on the shores of Atlantic City. Parasailing offers you a unique vantage point from high up in the sky. You'll have undisturbed views of the endless ocean and beaches, the Atlantic City Skyline, and any sea creatures that might be swimming beneath you.
The Jet Boat is a high-speed boat that speed seekers will love. The captain will use his skills to spin, fishtail, and fast straightaways that are fun for everyone. The ride lasts about 30 minutes and the boat holds 11 people. The boat heads out daily and explores the back bays in Atlantic City — and yes, you will get wet, so keep that in mind.
African American Heritage Museum
The African American Heritage Museum in Atlantic City is dedicated to preserving generations of African American history with permanent and limited-time exhibits. The museum was established in 2002 from the founder's private collection. Ralph E. Hunter, Sr. has curated and handpicked most pieces that are showcased throughout the museum.
The museum has now grown into two locations, with over 12,000 pieces. Among the permanent exhibits you'll find here include Stereotypes: From Little Black Sambo to Aunt Jemima and Beyond, Portraits of People, At Home: Furniture & Fixtures of Early African American Life, and The Northside: The Way We Were.
The AAHM also has a traveling museum that can be set up for corporate events, field trips, and school and community events. You can also hold private events at the museum.
Atlantic City Aquarium
Perfect for a rainy day or an activity to do with kids, the Atlantic City Aquarium has touch tanks where you can see what sharks, coral, and stingrays feel like. They also have a Rainforest Exhibit, as well as an Ocean Oddity exhibit.
This small aquarium is a fun place for both kids and adults alike.
Jim Whelan Boardwalk Hall
At nearly 100 years old, Boardwalk Hall has seen a colorful history. In the early 1900s, the massive building was used for the first indoor college football game, the first Miss America Pageant, and the Army Air Forces used the building for headquarters and training during World War II in 1945. It was even the site for the country's first indoor helicopter flight.
In more recent years, Boardwalk Hall has been used for concerts, live entertainment, sports championships, sporting events, the AC Boat Show, and the AC Car Show, plus many more events. It is also the home to the Atlantic City Ballet.
You'll also find the Atlantic City Historical Museum located in the Atlantic City Experience on Boardwalk Hall.
There are loads of food and beverage options at Boardwalk Hall, including Chickies and Petes, Vagabond, Maui Wowi, and more.
A big draw to Boardwalk Hall is the Pipe Organ Concert Recital. The building houses the largest musical instrument in the world, and you can see it and hear it every weekday for 1/2 hour concerts. There are tours from May to September, starting at noon.
Lucy the Elephant
Lucy the Elephant is an iconic landmark just south of the Atlantic City limits. She is six stories high and guided tours are offered to walk through the elephant. There are limited parking spots available on site, as well as a small gift shop. There is a small, gated park surrounding Lucy that is child-friendly, where you can relax and eat on any of the picnic tables.
Lucy also offers group overnight tours that include a night climb to the top of Lucy, exclusive access to the gift shop, snacks, optional storytime, and breakfast the following morning.
The Irish Pub
The Irish Pub in Atlantic City is world-famous and offers a full bar and menu, as well as affordable rooms in their Victorian building. Located on St. James Place, close to the beach and boardwalk, The Irish Pub is the perfect place to sit back, relax and enjoy great drinks and tasty food.
The staff is always friendly and makes your visit outstanding. Many famous and infamous people have either stayed or eaten at the pub, and the staff can still share stories with you.
Filled with all sorts of memorabilia, the bar offers a trip back in time as you eat and drink. The pub started out as a speakeasy during Prohibition and has continued to take care of the public to this day through wars, storms, and other trials and tribulations.
The Irish Pub is open daily from 11:30 am – 2:00 am and offers a full bar and dining menu. They have an outdoor patio, as well as indoor seating.
Day Trip to Cape May
About an hour south of Atlantic City is America's "original seaside resort," Cape May, NJ. Cape May is a favorite place to spend time for both locals and visitors. Filled with a colorful history, ghost stories, pristine beaches, delicious food, shopping, and a lighthouse, it's the perfect day trip from Atlantic City.
Cape May is known for sea glass and Cape May diamonds. Sea glass is pieces of broken glass that have been smoothed by the sea and sand for multiple years. The perfect piece of sea glass has no rough, pointy, or sharp edges. You can find pieces in all shapes, sizes, and colors. While you can find sea glass on most beaches in NJ, Cape May is a known hot spot.
Cape May diamonds are plentiful at Higbee and Sunset beaches. The small quartz pebbles can be polished up to look similar to real diamonds. You can spend the day combing the beaches or stop in any of the souvenir shops if you don't have any luck.
You can find several hiking trails throughout Cape May, along with a boardwalk and a promenade. The town still has many of its original Victorian homes that have been transformed into luxury bed and breakfasts.
Read More: 21 Fantastic Things To Do In Cape May, New Jersey
Atlantic City FAQ
Is Atlantic City worth visiting?
Atlantic City is a great town that's definitely worth a visit! You'll find world-class casinos, amazing hotels and spas, awesome dining, family-friendly adventures, outdoor activities, beaches, entertainment, and so much more.
What is Atlantic City, NJ, known for?
Atlantic City, NJ, is best known as being one of the most popular tourist destinations on the East Coast, primarily due to the fact it's home to world-class casinos. Over 27 million people visit Atlantic City each year. It's also known for the Atlantic City Boardwalk. Construction began on the boardwalk in 1870, and it has become an American icon.
Why is Atlantic City so popular?
Atlantic City is popular because of its amazing entertainment and nightlife. You'll find casinos, the boardwalk, beaches, and coastline, which all add up to a whole lot of fun for all types of visitors.
MORE INFORMATION FOR YOUR TRIP TO NEW JERSEY
Where To Stay In Atlantic City
Follow us here: Facebook | Twitter | Instagram | Pinterest | YouTube | MSN | TripAdvisor | Flipboard
All articles belong to 365 Atlanta Family LLC, and all photos belong to us as well, unless otherwise noted. It's all copyrighted. Please don't repost anything elsewhere without asking me first. All rights reserved. This site uses cookies to enhance your experience.
We make no guarantees of any price listed on our site. We are not responsible for content on external web sites linked from ours, including linked resources, an external blog post, any partner site, hotel property sites, or affiliate sites. We only write about places we love in an attempt to help you in your adventures, but we can't guarantee you will love them, too.
Posts may contain affiliate links at no cost to you. Several of our trips are also compensated by the respective tourism boards for the city or state we are visiting. This never impacts how we share the destination with you – opinions are always our own and we pride ourselves on that. We do not sell links or accept unsolicited guest posts under any circumstances. Don't even ask.
United States Copyright, 365 Atlanta Family, LLC
View our Privacy Policy | Subscribe to our Newsletter | Contact Site Owner | View Terms & Conditions | About Us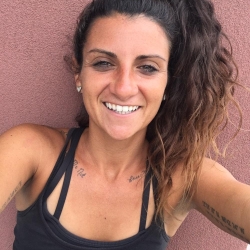 Latest posts by Amanda Strube, Staff Writer
(see all)