Take a break from California's scenic coastal regions and venture into Southern California's Central Valley to discover charming towns like Bakersfield. Known for its country music heritage, nearby natural landmarks, like giant sequoia trees, and a city built during an oil boom, Bakersfield is one of the valley's hidden gems waiting to be uncovered.
If the GPS routes you to pass through Bakersfield, you'll soon find out that it's a place worth visiting for a day or longer. Stop and see what makes the locals such big advocates for their town. It's a culturally and historically rich destination with many exciting things to do!
Ready to learn more? Here are 13 things to do in Bakersfield, California that you and your group are going to love.
SEQUOIA NATIONAL FOREST
While you won't find any skyscrapers in Bakersfield, the nearby Sequoia National Forest has plenty of trees that appear to touch the sky. Take a day trip to Sequoia National Park and trek through more than one million acres of the forest, home to the tallest species of trees in the world.
Travel from Bakersfield into the Sierra Nevada Mountains to find the protected grounds for 38 groves. Hiking and nature trails are the best way to truly see the massive scale of the trees as you walk at their feet.
Wind around the popular Trail of 100 Giants Trail to see giant sequoia trees that reach heights of over 220-ft on average, and date back 1,500 years ago. Try a section of the Pacific Crest Trail, which starts at Kennedy Meadows and extends over 30 miles long. Or enjoy views of the rushing Kern River from the Oak Flat Lookout.
Overnight stays are permitted, and Hobo Campground gives easy access to the hiking trails.
Read More: SEQUOIA NATIONAL PARK – EPIC GUIDE
KERN COUNTY MUSEUM
Take a walk through the past at the Kern County Museum on Chester Avenue. From well-curated exhibits showing historical artifacts to homes providing a glimpse into 19th-century lifestyles, you'll spend a few hours time-traveling through the county's history.
The permanent collections in the Kern County Museum have been building since 1928, although it opened in 1941. The main building tells the story of Kern County and its place in California's history. Go through the Black Gold: The Oil Experience and let the kids have fun in the Lori Brock Children's Discovery Center.
After the history lesson, it's time to see it brought to life! See 50 historical buildings on their 16 acres preserved since the 19th century when you walk through Pioneer Village. It also hosts a Village Flea to browse vendors selling antiques, crafts, collectibles, books, etc. Also, the Native American tour reveals the way of life for the earliest people living in what would become Kern County.
BAKERSFIELD MUSEUM OF ART
Discover talented artists from around Bakersfield and surrounding areas inside the Bakersfield Museum of Art. Its galleries are dedicated to showcasing local art creations with rotating displays and traveling art exhibitions. Visit the museum in Downtown Bakersfield, located in Central Park, where it's stood since 1956.
The Bakersfield Museum of Art is on an ongoing mission to promote an appreciation for art and education. It holds four galleries, displaying fine art and contemporary paintings on its walls, and centerpiece displays that provide new artistic meaning, depending on what angle you view them. Outside the museum is a tranquil garden to merge art with nature. Visitors can walk through the garden and see sculptures.
There are several programs and special events hosted at the Bakersfield Museum of Art. It frequently holds educational lectures and art classes to develop the next generation of artists.
CALIFORNIA AREA LIVING MUSEUM
Instead of traversing across the entire state of California in search of its diverse plants and wildlife, visit the California Area Living Museum (CALM) in Bakersfield to see it all in one place. Covering 14 acres, it showcases a collection of native California flora and fauna.
The California Living Museum Zoo keeps more than 250 animals safe who were injured and can't go back into the wild. It's a safe environment, and you get to see them thriving in a new life. The Cats of California exhibition includes a bobcat, mountain lion, ringtail cats, and others. You can also see other animals native to the region, like coyotes and coatis.
Go for a ride on the Central California Children's Railroad for a scenic trip around the California Living Museum. This vintage red locomotive speeds along the tracks as native California plants pass your railcar window.
PANORAMA VISTA PRESERVE
The Panorama Bluffs are a go-to nature spot near Bakersfield for hiking trails and scenic overlooks. However, sitting at the foot of the bluffs is the Panorama Vista Preserve. In an effort to restore its beauty, nearly 1,000 acres were designated as protected grounds.
The region's oil boom harmed the landscape within the Panorama Vista Preserve significantly. But while these grounds brought people lots of riches with black gold, nature got the short end of the stick.
Luckily, conservation efforts since 1998 have worked diligently to return to the preserve to its original grandeur. Its revegetation efforts have started to encourage more people to visit.
Visitors can enjoy bird watching along the banks of the Kern River and encounter wildlife such as coyotes, bobcats, and jackrabbits.
BUENA VISTA MUSEUM OF NATURAL HISTORY & SCIENCE
Take just a short walk from the Woolworth Diner and you'll reach the brightly-colored building holding the Buena Vista Museum of Natural History and Science (BVM). As part of the Bakersfield downtown arts district, this museum explores natural sciences through fields including geology, biology, anthropology, geology, and paleontology.
BVM is a multi-story museum with fascinating collections on each floor. You'll have hours of educational fun checking out the exhibitions. Satisfy your geology curiosities by seeing ancient rocks and minerals. For those who love paleontology, mounted animal heads from an elephant, tiger, antelope, and kangaroo are just a few of the modern wildlife you'll see. Or walk through the exhibitions of fossils and skeletons to see dinosaurs and other animals that roamed the Earth ages ago.
Exhibitions in BVM also cover human history by taking an anthropological look into the lifestyle of Native Americans through artifacts and model Yokuts.
HART PARK
Enjoy outdoor recreation in Bakersfield when you visit Hart Park. Considered one of the oldest parks in Kern County after being completed in 1936, it's one of the most popular parks for water and on-land fun.
Hart Park is far from your typical neighborhood playground. Instead, this large park covers 370 acres along the Kern River. It's part of the larger Kern River County Park, located 10 miles from downtown Bakersfield. Hart Park Lake is one of two lakes that are great for a day out on the water. Rent boats nearby and go canoeing through the canals, or sit on the lakeshores to catch trout, carp, and bass.
Asphalt trails loop around Hart Park for sightseeing hikes to landmarks like the Hart Memorial Park Adobe, or gallop your way along the route on horseback.
THE PARK AT RIVERWALK
When the sun is high in the sky, the weather takes a break from its 100°F+ temperatures, and birds are happily chirping their favorite songs, that means that it's the perfect day to hang out at The Park at Riverwalk.
The Park at Riverwalk has 32 acres of grounds that are always dotted with locals and visitors enjoying outdoor recreation and leisure. Take a walk around the park pathways, which pave their way around the riverside park. You'll see extended families having a picnic beneath the pavilions, while their kids run around the grassy fields. You'll find patient fishermen on one of two park lakes, waiting for yet another bite on the line to see whether the carp or rainbow trout are most active for the day.
Thanks to the festivals and live music concerts hosted at the outdoor Dignity Health Amphitheater, summer is a popular time to visit The Park at Riverwalk.
SAM LYNN BALLPARK
When the Sam Lynn Ballpark first opened in 1941, it hosted minor league baseball games for MLB teams like the Cincinnati Reds, Detroit Tigers, San Francisco Giants, and others. Then later, fans filled the stands to see the Blaze, a Cincinnati Reds affiliate team that recently relocated to the East Coast.
Today, you can attend hard-hitting games by the Bakersfield Train Robbers, who put on an excellent display of baseball skill worthy of the major leagues in front of a crowd of up to 3,500 fans. It's part of an independent baseball league that still draws dedicated Bakersfield locals, who are always excited about cheering on their home team, regardless of the league or opponent.
But be aware! Night games will start much later than usual due to the historic field design, which faces home plate directly at the sun.
MURRAY FAMILY FARMS
Become an honorary member of the Murray family when you visit the working Murray Family Farms. It's time to pull out your overalls and books, because you're about to put in an exciting day's work on the farm that's well deserving of the delicious treats at the end of it.
Murray Family Farm passes down farming traditions from more than seven generations, and is open to the public to see the secrets behind their long-running success. Hop on the back of a tractor for a guided tour around the farmlands. You'll hear about its sustainability practices and how it strives to achieve organic produce.
Hundreds of different crops grow on the farm, allowing them to operate all year. Visitors will have engaging activities, like picking their own cherries, apples, peaches, and nectarines. After you've worked up an appetite, order a freshly baked Okie Pie from the farm's Cal Okie Orchard Kitchen.
LAKE MING
The Kern River County Park Dam set up on the Kern River led to the artificial Lake Ming being born. It gives the residents of Bakersfield yet another place to go to enjoy water sports. The managed lake creates an ideal setting for swimming and boating without dealing with the rough rapids of the Kern River.
Boating is one of my favorite pastimes on Lake Ming. It's one of the few places where motorboats are welcomed to zip around the lake surface, some towing high-speed water skis behind them. Cruise the lake with views of the verdant Greenhorn Mountains set in the backdrop.
Fishing is another everyday activity you'll see many people enjoying at the lake. Carp from the river flow year-round, and the lake's management introduces foot-long rainbow trout in the winter to add a bit of color to your fishing line.
BUCK OWENS CRYSTAL PALACE
Late music legend Buck Owen forever transformed country music in the United States by introducing his signature Bakersfield Sound, which landed 21 songs on the top of the Billboard music charts. The Buck Owens Crystal Palace helps preserve his life and musical legacy. The distinctive pastel pink and lime green architecture of the Buck Owens Crystal Palace is almost as lively as the exhibitions and live music you'll find inside.
Walk around the Country Western Museum to see original Fender guitars and other memorabilia owned by Buck Owens. Next, grab a bite to eat at the American steakhouse restaurant to dig into the prime cuts cooked to order and finish your meal with a mud pie.
Grab tickets for a live music show in the Buck Owens Crystal Palace, where modern country music and remakes entertain crowds of up to 550 people.
A visit here is one of the best things to do in Bakersfield!
MECHANICS BANK ARENA, THEATER & CONVENTION CENTER
Fountains shooting water in front of the Mechanics Bank Arena, Theater, and Convention Center, formerly Rabobank Arena, is usually a good indication that something is happening at this large multi-purpose center. You'll have to enter to see whether it's a concert, sporting event, trade show, performing arts show, or community event. You'll find everything from Disney on Ice to Bakersfield Condors hockey games. There's always something happening at the venue if you're looking to fill up space on your trip itinerary.
Accessing the Mechanics Bank area is easy for people staying in the Bakersfield Marriott, who are just a connected walkway away from entering the center. Otherwise, parking can vary, because each event brings out its own crowds.
Shows hosted in the theater can swell to 3,000 people filling up the plush red seats or sporting events that draw upwards of 10,000 people at their capacity.
MORE INFORMATION FOR YOUR TRIP TO CALIFORNIA
YOU MIGHT ALSO ENJOY
WHERE TO STAY IN BAKERSFIELD
Follow us here: Facebook | Twitter | Instagram | Pinterest | YouTube | MSN | TripAdvisor | Flipboard
All articles belong to 365 Atlanta Family LLC, and all photos belong to us as well, unless otherwise noted. It's all copyrighted. Please don't repost anything elsewhere without asking me first. All rights reserved. This site uses cookies to enhance your experience.
We make no guarantees of any price listed on our site. We are not responsible for content on external web sites linked from ours, including linked resources, an external blog post, any partner site, hotel property sites, or affiliate sites. We only write about places we love in an attempt to help you in your adventures, but we can't guarantee you will love them, too.
Posts may contain affiliate links at no cost to you. Several of our trips are also compensated by the respective tourism boards for the city or state we are visiting. This never impacts how we share the destination with you – opinions are always our own and we pride ourselves on that. We do not sell links or accept unsolicited guest posts under any circumstances. Don't even ask.
United States Copyright, 365 Atlanta Family, LLC
View our Privacy Policy | Subscribe to our Newsletter | Contact Site Owner | View Terms & Conditions | About Us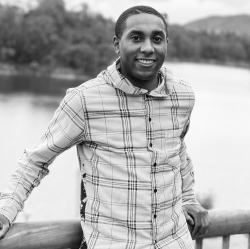 Latest posts by Bryan Shelmon, Staff Writer
(see all)