Baltimore, Maryland is home to plenty of history. With museums, historic districts, national monuments, and more, it's a history lover's paradise.
In addition to all the history, there are lots of wonderful, family-friendly activities too! This is the one U.S. city where you can visit Babe Ruth's birthplace and tour a historic ship, then head to the zoo, the aquarium, or science center. There are amazing things to do in Baltimore for visitors of all ages and interests.
HISTORIC SHIPS IN BALTIMORE
As a coastal city, Baltimore is home to many historic ships available for public viewing. Many of these ships were used in several critical periods of American history, including the Civil War and World War II.
Visitors can tour several ships throughout Baltimore's Inner Harbor, including the USS Constellation, the USS Torsk, and even a USS Cobia submarine. The ships are open to visitors who want to learn more about Baltimore's history. These attractions are perfect for history lovers visiting Baltimore!
Details: 301 E Pratt St, Baltimore, MD 21202 | Website
FEDERAL HILL PARK
Another fun attraction in Baltimore is called Federal Hill Park. Formally located at the heart of downtown, this park was once home to the city's defensive fortifications that were built during the War of 1812. Today, visitors can enjoy walking trails and expansive views of Baltimore's Inner Harbor. On top of that, the park also provides fantastic views of Baltimore's skyline.
There are many reasons to love Federal Hill Park, including the fact that it's free! This park is a great spot for events like live music and festivals; it's one of Baltimore's best-hidden gems! The park is open daily for visitors to enjoy, particularly during nice weather.
Details: 300 Warren Ave, Baltimore, MD 21230 | Website
MARYLAND SCIENCE CENTER
The Maryland Science Center is located in one of Baltimore's most popular neighborhoods – Inner Harbor. The science center features several fun and educational exhibits for all ages.
Exhibitions at the Maryland Science Center change regularly, so there's always something new for visitors to explore. The Davis Planetarium is also located at the science center, where visitors can get a closer look at space and stars. Finally, an IMAX theatre is also available, where visitors can watch educational movies from a large screen.
A full day of fun!
Details: 601 Light St, Baltimore, MD 21230 | Website
AMERICAN VISIONARY ARTS MUSEUM
One of Baltimore's hottest attractions is the American Visionary Arts Museum (AVAM). This museum features various artwork and sculptures that self-taught artists created. The works on display are truly unique and can be appreciated by art lovers of all ages.
The admission to the museum is also very reasonable, especially for a day of fun in Baltimore! In addition, avam.org is also a great site to check out, as AVAM likes to feature curated art galleries on its website.
Exhibits vary in topic but mainly revolve around positive topics like healing and love.
Details: 800 Key Hwy, Baltimore, MD 21230 | Website
THE WASHINGTON MONUMENT
History buffs will love this one! The Washington Monument in Baltimore is located near the Inner Harbor, which formerly housed Fort McHenry. It's the centerpiece of intersecting Mount Vernon Place and Washington Place. The monument holds quite a bit of history itself, as it was the tallest structure in the area when it was built! The same architect — Robert Mills — who designed this Washington Monument, also designed the one in Washington, DC. Erected in honor of America's first president, George Washington, the monument is open daily to visitors.
Today, the monument has been restored and is popular among history lovers and tourists alike. Visitors can take an elevator to the top of the monument, which provides beautiful views of downtown Baltimore. When you're done with the memorial, be sure to visit Fort McHenry as well, which we'll cover below.
FORT MCHENRY NATIONAL MONUMENT AND HISTORIC SHRINE
Fort McHenry is a sight that many people overlook, but it's a great attraction in Baltimore! Visitors can get a great view of the city from here, including the National Aquarium and many gorgeous homes.
Guests can also enjoy live shows put on by Fort McHenry's fife and drum corps from spring to fall. The shows are great for all visitors, but are especially popular among children who can learn more about American history in a fun way.
The American War of 1812 was a turning point for America, and the government realized that new fortifications needed to be built to defend Baltimore from enemies at sea.
As a result, a site overlooking the water was chosen, and construction began on a star-shaped fort named after James McHenry, Secretary of War under George Washington. The site was involved in several pivotal moments of American history. These events include the "Defense of Baltimore" during the War of 1812, which successfully thwarted an invading British navy.
Details: 2400 E Fort Ave, Baltimore, MD 21230 | Website
ORIOLE PARK AT CAMDEN YARD
Before Camden Yards opened in Baltimore, there were no "retro" looking ballparks. That changed when Orioles Park at Camden Yards first opened its doors to the public on April 6th, 1992. This large stadium might be known for baseball, but concerts and other events are also hosted there throughout the year.
Today, Camden Yards is considered one of the best stadiums in baseball for both fans and players alike. It was not only the first of its kind, but it has served as inspiration for many ballparks to come around America.
The stadium itself is located along Baltimore's Inner Harbor, making it an excellent location for visitors to see even if you're not going to a game. There's a great view of the city from the top of the stadium too!
Details: 333 W Camden St, Baltimore, MD 21201 | Website
BABE RUTH BIRTHPLACE AND MUSEUM
Another important figure in America's history is Babe Ruth, one of the most exciting baseball players of all time. Although multiple locations claim to be his birthplace, this address is the only one with any real evidence. You can find the Babe Ruth Birthplace and Museum at 216 Emory Street in downtown Baltimore, only a few blocks away from Oriole Park at Camden Yards.
The house itself has been preserved and restored as it would have looked when Ruth was born. Some of the surrounding houses were even built with materials from the same period! Visitors can check out all kinds of memorabilia and artifacts, including some that belonged to the Babe himself.
There's also a museum filled with old sports equipment and other items that will bring back memories of America's favorite pastime.
Details: 216 Emory St, Baltimore, MD 21230 | Website
THE NATIONAL AQUARIUM
One of Baltimore's most famous attractions is the National Aquarium on Pier 3 of Baltimore's Inner Harbor. This world-class aquarium is home to thousands of animals from all over the world, including jellyfish, sharks, otters, manatees, penguins, and even some local sea turtles.
The National Aquarium is committed to its mission of "connecting you with the living ocean" through conservation efforts and educational programs that teach visitors about the fragile environment of the world's oceans. The National Aquarium also hosts several events throughout the year, including a special Halloween party for kids and adults.
They even run a summer camp program so that children can have fun learning about the animal kingdom!
Details: 501 E Pratt St, Baltimore, MD 21202 | Website
Read More: 29 BEST AQUARIUMS IN THE U.S. YOU HAVE TO VISIT
WALTERS ART MUSEUM
The next museum on our list is another fantastic place to learn about a different time in American history. The Walters Art Museum is known for its extensive European works from the Middle Ages and the Italian Renaissance. These include several tapestries, sculptures, paintings, and illuminated manuscripts.
The main draw to this museum is that entry is free for all visitors! There's also a small cafe and gift shop inside the museum if you need to take a short break.
Details: 600 N Charles St, Baltimore, MD 21201 | Website
FELLS POINT
If you're looking for a fun night out on the town, Fells Point is an excellent place to start. Located on Baltimore's Inner Harbor, this historic site is a great spot for hip nightlife entertainment and has plenty of restaurants and bars to choose from.
There are also some great shops in the area selling souvenirs and books about local history that would make good mementos for your trip. Visitors will also find many shops selling clothing, jewelry, handmade accessories, antiques, and more.
Details: 1632 Aliceanna St Baltimore, MD 21231 | Website
MARYLAND ZOO
Another fun thing to do in the Inner Harbor area is visiting the Maryland Zoo in Baltimore. Situated near the National Aquarium and Oriole Park, this zoo is home to over 1,500 animals representing over 300 species. The Maryland Zoo has been ranked among America's best zoos for its conservation efforts to save endangered animals worldwide.
Visitors can see animals in habitats designed to resemble the natural environment where we would typically find them. There's even a special indoor facility for animals like the penguins, which might not be able to survive Baltimore's climate otherwise.
If you want to visit any of these sights, this is one of the best-guided tours you can book in Baltimore, Maryland.
Details: 1 Safari Pl, Baltimore, MD 21217 | Website
B&O RAILROAD MUSEUM
As you can probably tell by now, Maryland has a rich diversity of museums for you to visit. The B&O Railroad Museum is the only museum in America that focuses on the history of railways, which makes it a true one-of-a-kind experience for train enthusiasts. There are also tons of other exhibits and collections related to trains, so there's plenty to keep you entertained even if you don't have any interest in trains.
The B&O Railroad Museum has a massive collection of hundreds of pieces of rolling stock and other railroad equipment and memorabilia, including things like helmets, uniforms, luggage, lamps, toys, and more. There's also an operating model train set that takes up an entire room!
Details: 901 W Pratt St, Baltimore, MD 21223 | Website
BALTIMORE MUSEUM OF ART
Founded in 1914, the Baltimore Museum of Art is America's first major art museum on the east coast. This museum has one of the most impressive art collections in America, including works by artists like Van Gogh, Monet, Rembrandt, Gauguin, Matisse, and Edward Hopper.
Details: 10 Art Museum dr., Baltimore, MD 21218 | Website
LITTLE ITALY
You can't really talk about Baltimore without talking about Little Italy, one of the oldest neighborhoods in America established by Italian immigrants. The neighborhood has both historic sites and restaurants for you to explore, plus there are events like outdoor markets where visitors can purchase fresh produce, seafood, or souvenirs.
Visitors should also try stopping into one of the restaurants and grabbing a bite to eat. Little Italy is known for its desserts, but they also have plenty of pasta dishes and other entrees that are perfect snacks or full meals.
Details: 1020 Stiles Street Baltimore, MD 21202 | Website
STAR-SPANGLED BANNER NATIONAL HISTORIC TRAIL
This activity isn't a location, but it's still something you can do while visiting Baltimore. The Star-Spangled Banner National Historic Trail is a collection of historical sites throughout Maryland related to the War of 1812.
You can visit many places like the Chesapeake region, where the flag was designed to inspire our national anthem.
Details: 2400 E Fort Ave, Baltimore, MD 21230 | Website
THE FLAG HOUSE
The Flag House is the birthplace of our national emblem, making it one of America's most important historical sites. The Flag House was initially built around 1812 when Mary Pickersgill designed the Star-Spangled Banner flag for Fort McHenry.
The building hadn't changed much since it was first constructed, but it eventually became a museum dedicated to telling the unique story of our flag. Visitors can learn about the different phases of American history through exhibits, photos, and other memorabilia.
Details: 844 E Pratt St, Baltimore, MD 21202 | Website
EDGAR ALLAN POE HOUSE AND MUSEUM
Similar to the Babe Ruth House, the Edgar Allan Poe Museum is dedicated to one of Baltimore's most famous citizens. This Gothic Revival house has been restored to look exactly as it did when Edgar lived here more than 150 years ago.
In addition to the building, there are also period artifacts and memorabilia on display that help tell Poe's story as a writer. Some items include personal belongings, books, letters, original manuscripts, and other things that inspired his stories.
Details: 203 N Amity St, Baltimore, MD 21223 | Website
PORT DISCOVERY CHILDREN'S MUSEUM
The Port Discovery Children's Museum is one of America's top children's museums, so it provides a fun way to learn for kids of all ages. The museum has over 100 hands-on exhibits covering a wide range of educational topics.
There are plenty of fun exhibits to keep kids entertained for hours on end during their trip to BaltimoreDe
Details: 35 Market Pl, Baltimore, MD 21202 | Website
PAPERMOON DINER
The Papermoon Diner is a 1950's style diner with an old-school atmosphere and playful decor. This diner is known for its ice cream parlor, but they also have a full restaurant that serves breakfast all day long.
Visitors will find all kinds of United States classics on the menu, including sandwiches, burgers, hot dogs, and even vegetarian food. The prices are reasonable for the portions you get, so it's a perfect option for families or anyone looking to grab a quick snack.
Details: 227 W 29th St, Baltimore, MD 21211 | Website
MORE INFORMATION FOR YOUR TRIP TO MARYLAND
WHERE TO STAY IN BALTIMORE
Best Overall. Pier 5 Hotel Baltimore features a scenic waterfront location close to area attractions, including the National Aquarium, this Baltimore hotel offers free local area shuttles along with delicious on-site dining options.
Best Luxury Option. Four Seasons Baltimore is called a modern, urban retreat, positioned at the edge of Baltimore's Harbor East, with a host of luxurious amenities such as a five-star Spa to a rooftop pool, setting the scene for fabulous vacations with kids, romantic getaways and business stays.
Best Budget Option. Tru By Hilton Baltimore Harbor East is a 6-minute walk from Pier Six Concert Pavilion
Follow us here: Facebook | Twitter | Instagram | Pinterest | YouTube
All articles belong to 365 Atlanta Family LLC, and all photos belong to us as well, unless otherwise noted. It's all copyrighted. Please don't repost anything elsewhere without asking me first. All rights reserved. This site uses cookies to enhance your experience.
We make no guarantees of any price listed on our site. We are not responsible for content on external web sites linked from ours, including linked resources, an external blog post, any partner site, hotel property sites, or affiliate sites. We only write about places we love in an attempt to help you in your adventures, but we can't guarantee you will love them, too.
Posts may contain affiliate links at no cost to you. Several of our trips are also compensated by the respective tourism boards for the city or state we are visiting. This never impacts how we share the destination with you – opinions are always our own and we pride ourselves on that. We do not sell links or accept unsolicited guest posts under any circumstances. Don't even ask.
United States Copyright, 365 Atlanta Family, LLC
View our Privacy Policy | Subscribe to our Newsletter | Contact Site Owner | View Terms & Conditions | About Us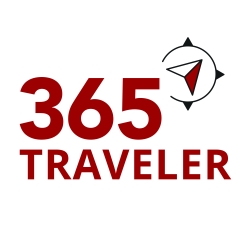 Latest posts by Hank Neutrino, Staff Writer
(see all)