If you've never been to Missouri you might wonder how the state lives up to its "Show Me State" nickname. While the nickname itself is more about how Missouri folks talk than anything else, Branson, Missouri is a place that puts the "show" in the nickname. This destination could not be more chock-full of adventure if it tried! Nestled in the Ozark Mountains, Branson is famous for its plentiful live entertainment, top attractions, theme parks, natural beauty, outdoor activities, and museums galore.
This iconic mountain city has all the charm you'd expect from a cozy town, with the glitz of a city quadruple its size. Branson is one of the most unique places you'll find in the country.
Here are 28 things to do in Branson MO that we know you and your family are going to love.
BRANSON THEATRE & ENTERTAINMENT DISTRICT
You'd think only in a city like Nashville or Las Vegas you'd be able to find night after night of live entertainment in over two dozen theaters. Not so! Branson's Theatre and Entertainment District is home to over 120 live shows, with the widest variety you'll find anywhere.
And that's not all either, this district goes above and beyond performance to keep everyone entertained.
DOLLY PARTON'S STAMPEDE
Not only is Dolly Parton's Stampede the world's most visited dinner attraction, but they also say they are "Branson's Most Fun Place to Eat!" Have you ever been to Medieval Times? Where you have a dinner and a show that are both themed and you feel like part of it? That's the deal here, except throwing in a few dozen horses and track riders, musical productions, and a non-Henry VIII style feast.
Leave it to Dolly Parton to concoct a show that is like a musical western with biscuits. Which honestly is the best way to watch a musical in our opinion.
Details: 1525 76 Country Blvd, Branson, MO 65616 | Website
RUNAWAY BRANSON MOUNTAIN COASTER
The Runaway Branson Mountain Coaster is thrilling coaster ride that the whole family will enjoy.
Located at Branson Mountain Adventure, the coaster uses the lay of the land to provide an exciting ride to visitors. The best thing about this coaster, is that you can determine how fast or slow you go. Riders have control of the braking system, so you can take a leisurely trip down the track, or zoom down for a more thrilling experience.
Enjoy views of the Branson skyline during your trip down, and make awesome memories along the way.
Details: 935 State Highway 165, Branson, MO 65616 | Website
AQUARIUM AT THE BOARDWALK
Don't mind the mosaic octopus, he's just keeping an eye on the place. Branson's Aquarium at the Boardwalk is a way for everyone to enjoy the variety of sea life even in the heart of the mountains.
There are ten areas to see here, since the aquarium itself is designed after Aquarius, a giant Pacific octopus, according to their site. Check out the fish seven days a week!
Details: 2700 76 Country Blvd, Unit A, Branson, MO 65616 | Website
WONDERWORKS BRANSON
Branson's own children's museum, WonderWorks Branson, is an amusement park focused on "edu-tainment." This 48,000 square foot space is a gigantic way to engage the whole family in learning and fun! With over 100 exhibits to visit, you could easily spend a whole day at WonderWorks!
Whether you want to test your physicality, learn about how things live on earth, or even contemplate art for a while, you can do all of that and more! WonderWorks suggests designating at least three to four hours to fully enjoy their exhibits without feeling rushed. And, not to worry, if all that learning gets you hungry they have an on-site cafe to refuel your brain (and tummy).
Details: 2835 76 Country Blvd, Branson, MO 65616 | Website
HOLLYWOOD WAX MUSEUM
A branch of the original Hollywood Wax Museum, the Branson location is no less selfie-worthy.
The Hollywood Wax Museum is a place where you can pose, admire and marvel at the incredible lifelike statues of some of your favorite stars. Plus you can learn a little about each of the people as well, besides just gawking at their waxy visages.
Details: 3030 76 Country Blvd Unit A, Branson, MO 65616 | Website
BEYOND THE LENS! BRANSON
If you haven't had enough of the spotlight after the Wax Museum, head over to Beyond the Lens! Branson where you can explore more museum-esque exhibits and get some more iconic selfies in the process.
Escape reality for a while with some virtual reality games or an escape room, goof around in the Alien Egg Pit, or become one with the human-sized kaleidoscope.
Details: 3115 76 Country Blvd, Branson, MO 65616 | Website
TITANIC MUSEUM
As you step into the Titanic Museum, you are given a boarding pass of one of the passengers or crew from the Titanic voyage. You will walk through this museum full of artifacts from the ship, including the belongings of passengers aboard the tragic excursion. You'll see the reconstructed grand staircase, made more famous by the film "Titanic," and experience areas that the passengers would have seen aboard the mighty, thought unsinkable, ship.
By the end of your tour, you will find out the fate of the individual listed on your boarding pass. You can feel the 28-degree water folks were exposed to, try to stay upright on a replica of the deck at various angles, and hear the stories that came from that infamous day.
RIPLEY'S BELIEVE IT OR NOT
Ripley's Believe It or Not locations can be found all over the country, including in Branson, Missouri. At this Odditorium, guests can visit eight galleries, with over 450 pieces to induce disbelief or just plain fun. These wacky locations are fun for the whole family.
Who knows, you might even walk away asking yourself if something was real or not!
Details: 3326 76 Country Blvd, Branson, MO 65616 | Website
BRANSON FERRIS WHEEL
The Branson Ferris Wheel used to live at Chicago's iconic Navy Pier until it opened to the Branson public in 2016. At 150 feet high, this massive wheel will give you unparalleled views of the city and the mountains that surround it.
At night, the wheel comes to life with over 16,000 lights, which you can enjoy set to music if you set your radio to their partner station. The lights morph through colors, animations, and patterns to illuminate the night sky.
Details: 3335 76 Country Blvd, Branson, MO 65616 | Website
CURLING VINE WINERY
Opened in 2016, the Curling Vine Winery has a storied family tradition of winemaking. Owner Thomas Held's parents own Stone Hill Winery, so he has a deep appreciation for the process and passion of wine.
In addition to their wine selection, their shop off of I-70 also has a wide variety of Missouri products available for purchase too.
Details: 601 Historic State Hwy 165, Branson, MO 65616 | Website
PROMISED LAND ZOO
Promised Land Zoo is home to dozens of animal exhibits for both "Foot Safari" and "Drive-Thru Safari" experiences. See all kinds of animals throughout this zoo, with the additional area known as Parakeet Paradise. Parakeet Paradise is a free-flying exhibit where hundreds of birds are free to explore or even eat from the parakeet sticks you receive upon entry.
In addition to the basic admission, you can also sign up for a variety of VIP inclusions. The VIP Small Animal Encounter, for example, puts you front and center with small animals you can learn about, interact with and even feed. Whereas the VIP Guided Tram Tour takes you around the zoo with an expert guide, who will teach you all about the animals all around you.
Details: 2751 Shepherd of the Hills Expy, Branson, MO 65616 | Website
TRACK FAMILY FUN PARKS
This family-friendly theme park has a little bit of everything, from go-karts and roller coasters to batting cages and laser tag. For this park, there are a variety of ticketing options available depending on what kinds of attractions you want to take part in, rather than a one-size-fits-all entry fee. You're guaranteed to have a great time here!
Track Family Fun Parks have different seasonal hours, so check before you head out.
Details: 3345 76 Country Blvd, Branson, MO 65616 | Website
WHITE WATER
A seasonal water park in Branson, WhiteWater was voted One of America's Best Outdoor Water Parks by USA Today's 10Best section. There are fun water activities of all kinds at this park to suit the littlest pool splasher onward.
From freefall slides like Kalani Towers to the chill vibes of the lazy river, this exciting stop is a family favorite in the grueling summer months.
Details: 3505 West Highway 76, Branson, MO 65616 | Website
BIGFOOT FUN PARK
Another Branson, Missouri theme park, BigFoot Fun Park has attractions of the Sasquatch variety. Whether you're looking for Bigfoot's Arcade, Yeti Play Zone, or Bigfoot Mini-Golf, this park has its theme down.
They even have an interactive gaming experience with their 8DI Action Cinema Ride. Grab your 3D glasses and let's go!
Details: 3608 76 Country Blvd, Branson, MO 65616 | Website
THE BUTTERFLY PALACE & RAINFOREST ADVENTURE
A spot where over 1,000 butterflies flutter free and reptiles roam in their simulated Rainforest homes, The Butterfly Palace & Rainforest Adventure is a unique way to experience these magnificent creatures for yourself. With nectar flowers at the ready, butterflies can come to you for a quick snack at the aviary. You may even see a butterfly take flight for the first time as they emerge from their cocoons!
At the site's Rainforest Theater, you can learn about the fascinating journey of the Monarch Butterfly. Elsewhere, kiddos can explore themed mazes after getting their fill of the location's resident critters.
Details: 4106 76 Country Blvd, Branson, MO 65616 | Website
DOWNTOWN BRANSON
Hop the trolley to get a broad view of what Downtown Branson has to offer. With hundreds of businesses, it can be easy to get overwhelmed by this hustling area. Downtown is easily walkable, but the free trolley is a great way to get the lay of the land if you can't make up your mind.
From antiquing to foodie stops galore, Downtown Branson has a lot to offer.
BRANSON SCENIC RAILWAY
Enjoy a scenic ride aboard a vintage passenger train through the winding hills, which make up the land through the Ozarks. Just shy of two hours, the trains on the Branson Scenic Railway harken back to yesteryear, when things weren't so rushed.
Three of the cars are even "dome cars" which offer a breathtaking view of the scenery throughout the ride.
Details: 206 E Main St, Branson, MO 65616 | Website
BRANSON LANDING
Perched beside Lake Taneycomo, Branson Landing is an entertainment and shopping destination just a stone's throw away from Downtown Branson. With seasonal hours, this stop is everything you could want in mall space, with so much more to offer besides. For example, throughout the day, the Landing's highlight — the Branson Landing Fountains — explode into brilliant choreographed song, with every hour bringing on a new tune to enjoy.
Meanwhile, Parakeet Pete's Steampunk Balloon is taking guests up on balloon rides to see a panoramic natural vista of Branson and beyond. If that isn't enough, they also offer ziplines for a more thrilling look over Lake Taneycomo. If that's a little too wild for you, Bass Pro Shop at the Landing has a gorgeous freshwater aquarium to enjoy free of charge inside their store.
Details: 100 Branson Landing Blvd, Branson, MO 65616 | Website
NORTH OF THE ENTERTAINMENT DISTRICT
Branson's Entertainment District is home to a wide range of offerings in the city, but north of the this corridor offers some of Branson's best live entertainment, biggest attractions, and shopping areas. This is also where you will find many of the hotels as well.
SHEPHERD OF THE HILLS ADVENTURE PARK
USA Today has voted Shepherd of the Hills Adventure Park the #1 Aerial Adventure Park in America multiple times. This theme park combines the majesty of the Ozark Mountains into its attractions that include multiple zip lines, ropes courses, coasters, and more.
They even host a variety of seasonal events throughout the year as well, so there is always something new to enjoy.
Details: 5583 76 Country Blvd, Branson, MO 65616 | Website
OZARK MOUNTAIN TRAIL RIDES
Experience the views of the Ozarks from horseback through a variety of nature trails. There are options for both newbie and experienced horseback riders, so need to fear if you don't have a background.
Riders have to be at least six years old to ride.
Details: 6549 MO-376, Branson, MO 65616 | Website
TALKING ROCK CAVERNS
Experience the ancient caves at Talking Rock Caverns, where you can learn all about the geology around you underground. When you're ready to head back above ground, you can even enjoy scenic views from their observation tower or engage in a variety of activities like mini-golf!
The tour of the cavern itself takes about an hour, and be sure to bring a light jacket — depending on the time of year, it can be really chilly down there.
Details: 423 Fairy Cave Ln, Branson West, MO 65737 | Website
SILVER DOLLAR CITY
Like the rest of Branson, Silver Dollar City is a lot more than just a typical theme park. They have roller coasters, plenty of rides to enjoy, and play areas, as well as live entertainment options galore. They have festivals throughout the year, craftspeople demonstrations, like blacksmithing and glassblowing, as well as unique dining options. (We've heard the cinnamon bread is unbelievable.)
At the entrance of Silver Dollar City's theme park is the natural wonder that is Marvel Cave. In 1894, the cave opened as a tourist attraction and became a huge draw. The wet limestone cave has ancient mineral growths that are still growing hundreds of feet below the surface of the Earth.
Details: 399 Silver Dollar City Pkwy, Branson, MO 65616 | Website
SOUTH OF DOWNTOWN BRANSON
TOP OF THE ROCK
Home to many of the Branson area's top-rated attractions, dining options, and spaces, Top of the Rock at Big Cedar Lodge is a gorgeous location. With breathtaking views of Table Rock Lake, Top of the Rock is a destination in itself.
Explore Lost Canyon Cave or hike the nature trails. Spend some time at the Ancient Ozarks Natural History Museum and grab a bite at one of the varieties of restaurants when you're done.
Details: 150 Top of the Rock Road, Ridgedale, MO 65739 | Website
FUN MOUNTAIN
Also at Big Cedar Lodge like Top of the Rock, Fun Mountain is a massive entertainment venue. This adventure park is home to an arcade and bumper cars, as well as things like a rock-climbing wall. Their most unique feature is probably the underwater-themed bowling alley.
Fun Mountain is open every day and their slogan "For the Kid in All of Us" is indicative of the variety of activities for everyone to enjoy.
Details: 190 Top of the Rock Rd, Ridgedale, MO 65739 | Website
STATE PARK MARINA
As home to over 600 boats, the State Park Marina is huge on the edge of Table Rock Lake. They were awarded Missouri's first "Clean Marina" for their environmental protection efforts.
There are a variety of tours on offer at the marina for groups of all sizes to enjoy the lake from aboard a comfortable boat.
Details: 380 State Park Marina Rd, Branson, MO 65616 | Website
SHEPHERD OF THE HILLS FISH HATCHERY
Every year, the Shepherd of the Hills Fish Hatchery produces between 350,000 and 400,000 pounds of trout. This hatchery is the largest trout-rearing location operated by the Missouri Department of Conservation.
On-site they have three miles of walking trails, picnic areas, and a conservation center where visitors can learn about what they do, as well as the aquatic life in Missouri.
Details: 483 Hatchery Rd, Branson, MO 65616 | Website
TABLE ROCK LAKE
Don't think this is just another ordinary lake. Table Rock Lake is massive, with over 800 miles of shoreline, per their website.
Water sports, boating, fishing, and swimming are all available at various locations around the lake. If staying by the lake is on your agenda, there are lots of lakeside resorts available.
Details: Website
COLLEGE OF THE OZARKS
Founded in 1906 in Point Lookout, Missouri, College of the Ozarks is a co-ed Christian college.
Located within the college is the Ralph Foster Museum which collects, displays, and preserves artifacts connected to the history of the Ozarks. They even have the original car from "The Beverly Hillbillies!"
Also on campus is Hoge Greenhouse, which is home to a massive orchid collection from one of the school's first students, Clint McDade. If you're visiting on an empty stomach, be sure to pop by Dobyns Dining Room in The Keeter Center to grab a quick bite.
Details: 100 Opportunity Ave, Point Lookout, MO 65726 | Website
DAY TRIP TO THE NATIONAL TIGER SANCTUARY
Just a 20 minute drive from Branson, Missouri is the National Tiger Sanctuary. This non-profit is dedicated to taking care of big cats, while also teaching the public about caring for them and their natural environments.
There are several tours available to make this a day trip to the National Tiger Sanctuary, including one where you get three to three and a half hours of behind-the-scenes looks at the resident cats.
Details: 518 State Hwy BB, Saddlebrooke, MO 65630 | Website
MORE INFORMATION FOR YOUR TRIP TO MISSOURI
YOU MIGHT ALSO ENJOY
WHERE TO STAY IN BRANSON MO
Follow us here: Facebook | Twitter | Instagram | Pinterest | YouTube | MSN | TripAdvisor | Flipboard
All articles belong to 365 Atlanta Family LLC, and all photos belong to us as well, unless otherwise noted. It's all copyrighted. Please don't repost anything elsewhere without asking me first. All rights reserved. This site uses cookies to enhance your experience.
We make no guarantees of any price listed on our site. We are not responsible for content on external web sites linked from ours, including linked resources, an external blog post, any partner site, hotel property sites, or affiliate sites. We only write about places we love in an attempt to help you in your adventures, but we can't guarantee you will love them, too.
Posts may contain affiliate links at no cost to you. Several of our trips are also compensated by the respective tourism boards for the city or state we are visiting. This never impacts how we share the destination with you – opinions are always our own and we pride ourselves on that. We do not sell links or accept unsolicited guest posts under any circumstances. Don't even ask.
United States Copyright, 365 Atlanta Family, LLC
View our Privacy Policy | Subscribe to our Newsletter | Contact Site Owner | View Terms & Conditions | About Us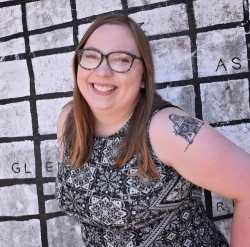 Latest posts by Amanda Finn, Staff Writer
(see all)