Visit Buffalo, New York and find American culture, the invention of the best bar snack, and a friendly community like no other. From trying variations of Buffalo wings, getting into the hoppy and hip craft beer scene, and discovering unique shops along the canal, make your way to Silo City and exciting neighborhoods.
Buffalo isn't all about food and drinks, with iconic cultural institutions and scenic treasures like Niagara Falls and Lake Erie, come through and see attractions that put others to shame. With reclaimed old factories and architectural gems, you'll find a constant source of entertainment and joy during your entire trip!
Here are 24 things to do in Buffalo NY that you're going to love.
BUFFALO AND ERIE COUNTY BOTANICAL GARDENS
Focusing on amazing architecture, domed glass roofs and stunning grounds, this natural historic site and garden sanctuary is pure bliss in Buffalo. With indoor interconnected greenhouses, stroll through different exhibits and see an abundance of plants, colors and seasonal favorites at the Buffalo and Erie County Botanical Gardens.
Connect with the natural world, find peace and serene beauty through the gardens. Feel inspired and leave stimulated!
THE BUFFALO ZOO
Welcome to the Animal Kingdom! From gorillas to the smallest of reptiles, open your eyes to plenty of animals that span the country and world. Join the conversation and see how conservation and education are key parts to the Buffalo Zoo!
Learn about specific animals and understand their daily patterns. With some of the most exotic and endangered species throughout the zoo, learn about efforts to help populations regain a normal number. Guests of all ages will love a visit here.
BURCHFIELD PENNEY ART CENTER
Located on the campus of Buffalo State College, the Burchfield Penney Art Center is one of the finest regional museums in the entire country. Foremost among the Burchfield's credentials is the fact that it's home to the largest collection of work by the great American watercolorist Charles E. Burchfield, who spent most of his life in nearby Gardenville.
Since its inception in 1966, the Burchfield has collected, nurtured, and celebrated the work of artists from throughout Western New York.
FRANK LLOYD WRIGHT'S MARTIN HOUSE COMPLEX
Visit, tour and see the famous Martin House designed by acclaimed architect Frank Lloyd Wright. With its openness, natural colors, and intricate details, see first-hand the mind behind Wright. After being abandoned for years, this newly restored home is back to its glory and is a National Historic Landmark.
If you are a fan of Frank Lloyd Wright's work, I also highly recommend visiting Forest Lawn Cemetery to see the only mausoleum ever designed by Wright. Tour the cemetery to see famous graves of American culture.
BUFFALO MUSEUM OF SCIENCE
Ask questions, seek results! At the Buffalo Museum of Science, discover a world you can only dream of! From a gigantic dinosaur exhibit to the space studio, understand the concepts surrounding biology, astronomy, and geology.
Let curiosity prosper and allow your mind to grow through interactive exhibits and educational programs. All ages are encouraged to use their senses, to explore not only this fabulous museum, but outside work too.
SILO VERTICAL TOUR
Step inside concrete industrial cylinders and see the Silo City from the inside out on a Silo City: Vertical tour. Climb and tour desolate silos filled with old machinery and amazing views over the City of Buffalo. With the help of tour guides understand how the silos were used and their jobs.
Walk in and out of buildings to discover old graffiti pieces of the past. Just for reference, this can be quite intense when climbing the many flights of stairs, so please wear comfortable shoes and dress appropriately.
This tour is one of the most unique things to do in Buffalo NY!
THEODORE ROOSEVELT INAUGURAL NATIONAL HISTORIC SITE
Walk the very ground Theodore Roosevelt had his inauguration in 1901 following the assassination of President McKinley. Understand the details of the assassination, Roosevelt's life and issues following the days with a visit to the Theodore Roosevelt Inaugural National Historic Site.
From understanding the World's Fair and Pan-American Exposition, gain deeper knowledge of political and economic forces that came into play. Discover why this historic site still plays a role in society today.
CANALSIDE
Get to the heart of downtown Buffalo and enjoy quality time with friends and family with a visit to Canalside. Combine a natural environment and entertainment with lots of attractions highlighting the gorgeous waterfront area. Bordering Lake Erie and offering dining, shops and activities, like kayaking or paddle boarding, a trip to Buffalo isn't complete without stopping here.
Listen to live music, interact with locals, and have good clean fun on the canal. Open year round, take the canal by storm on ice bikes in winter or heat up at the Children's Museum. No matter the time of year, this child-friendly spot is an absolute must!
BUFFALO CITY HALL OBSERVATION DECK
Are you ready to have the best view of the city? Hop in the elevator and travel 25 stories, then climb three more floors before reaching the Buffalo City Hall Observation Deck! In the heart of the city, stand 300-feet above the ground and look out for miles on a clear day and fall in love with this New York city.
Search for skyscrapers, wave at people far below, and be one with the clouds in the sky, while appreciating the cultural and historic significance of Buffalo.
Fun Fact: On clear days you can see the mist from Niagara Falls!
EVANGOLA STATE PARK
With stunning arched waterlines, rugged cliffs and great swimming at the shores of Lake Erie, it's time to take in a picturesque nature center. At Evangola State Park, you'll find open space, soft sand, and picnic tables to enjoy a relaxing afternoon, or stay longer and camp at the parks!
Soak up the sun in a beach chair while children play in the safe waters around you. This gorgeous park allows you to get away from the busy city and enjoy some peace and quiet with a good book!
THE FREEDOM WALL
Walk the Freedom Wall and understand Buffalo's deep rooted history of African American culture, community and legendary activists. This wall was created by the Albright-Knox Art Gallery and the Michigan Street African American Heritage Corridor to celebrate America's ongoing struggles with social and political equality.
See old faces and discover new ones on murals inspiring change, freedom, and equality. With powerful activists, like Malcom X and Harriet Tubman, stroll the wall looking at the work of local artists and community leaders.
WEST SIDE BAZAAR
Help small businesses and contribute to Buffalo's newest innovators with a visit to West Side Bazaar. From small gifts to delicious food stalls, try something new and step out of your comfort zone. Get to know people, cultures and societies from around the world at West Side Bazaar.
This small but compelling market takes you into the world of others and offers you a chance to expand your views, taste buds and shopping habits. Shop local and help the Buffalo, NY community!
BUFFALO RIVERWORKS
Step out for a night on the town with good tunes, craft beers and great food at Buffalo Riverworks. This large venue sits along the water's edge, and grain silos allow its visitors to casually chill out with family and friends. With live music and events on rotation, this is a fun place everyone will love.
Soar through the ropes course, go ice skating, zipline between the silos, or walk around this great venue for an energetic lookout on life. One of the more unique activities here is their silo climbing. With three different skill levels to choose from, you and your crew can challenge yourself to climb the historic GLF Silos.
Looking for more excitement? I highly suggest adults going to Ales and Axes for an exciting evening throwing axes at the bullseye.
SPIRIT OF BUFFALO
Sail the Buffalo River, and travel the ways of the water through traditional sailing techniques, aboard a 73-foot topsail schooner. Learn about the waterfront's history, search for wildlife, and learn sailing tips from the crew while looking over the Silo City neighborhoods and skyline!
Watch as the sun sets and the waters calm while enjoying Lake Erie. Kick up the excitement and book a craft brew cruise and sip on some specialty selected beers for a sail on the Spirit of Buffalo.
SHAKESPEARE IN DELAWARE PARK
A round of applause for all! Enjoy an evening outdoors watching a theatrical experience put on by talented individuals. Bring a lawn chair, set out your blankets and pack a picnic to sit, relax and watch Shakespeare in Delaware Park.
Tip: Since this is a free event, it can get quite busy, so please plan accordingly! I highly suggest arriving early to set up for the evening, as this fills up quickly.
PIERCE-ARROW MUSEUM
If you really want to know how life has changed over time, check out the transportation system. From horse and carriage to driving personal cars, crossing seas and countries, the transportation revolution has had an unquestionable effect on the world!
From where it began to its current state, understand the evolution at this fabulous museum in Buffalo! Come face to face with vintage and antique cars and more while touring the Pierce-Arrow Museum.
ANCHOR BAR
Pick up extra napkins and get ready to eat at the world-famous Anchor Bar. Home of the original Buffalo wings, this spot is for any wing lover, foodie, or Buffalo sauce enthusiast. So pop into where it all started and be there to try the original chicken wing!
Want more? Head to the World Capital of Wings and experience 14 pubs and restaurants along the Buffalo Wing Trail. Try the variations of wings, discover your wing hotness level and remember to order extra blue cheese!
Details: 1047 Main St, Buffalo, NY 14209
LARKIN SQUARE
Swing by the cool and hip neighborhood of Larkin Square for fun activities and a lively atmosphere! Feel community pride throughout the square, while listening to live music, enjoying cold drinks and embracing Buffalo living.
Grab food from one of the many food trucks and meander through the energetic vendors, vibing to great music and the joys of laughter. With family fun nights and fitness in the park, get moving and come visit Larkin with family and friends!
ERIE CANAL CRUISES
Get cruising and experience one of the most successful waterways in North America with an Erie Canal cruise. From its positive impact on not only New York state but the whole country, learn about the canal's history, the people who worked on it, and its lasting legacy!
Watch as the locks raise or lower your canal tour boat and enjoy the process. See the double locks and enjoy the scenery while traveling the tranquil waters of the Erie Canal.
HERSCHELL CARROUSEL FACTORY MUSEUM
Go around and around on an original Herschell carousel! When touring the Herschell Factory Museum, you'll find vintage organs, a band shop, and detailed animal toys to enjoy and marvel at. Learn about the process of making a carousel and the mind behind Herschell himself.
With a few kiddie rides to choose from, take full advantage of the unlimited rides and watch as children ride around on vintage hand-carved carousel horses and chariots. It's time to be merry on the "Merry Go Rounds!"
SHEA'S PERFORMING ARTS CENTER
Catch a show at the Shea's Performing Arts Center, and you will not regret it. Consisting of Shea's Buffalo Theatre, Shea's 710 Theatre, and Shea's Smith Theatre, this is the place to come for amazing, live shows and entertainment.
Shea's Buffalo Theatre is the crown jewel of the performing arts center. It was opened in 1926, and has hosted entertainers like the Marx Brothers, Frank Sinatra, and Bob Hope. The theater has been lovingly restored — all by volunteers — and is now listed on the National Register for Historic Places.
This amazing (and huge!) theater is the only surviving Tiffany-designed theater. You can catch all sorts of awesome Broadway shows and musicals here. This is a must-visit!
NIAGARA WINE TRAIL
Step aside California, New York wine vineyards are coming for you! Taste the grapes and discover plenty of wineries and cellars on New York's Niagara Wine Trail! From tasting flights to sipping on a diverse selection of award-winning fruit wines, test your palate and become a connoisseur.
This up and coming region gives you a small glimpse into the world of wine through its touring rooms and staff. Request what you want to see and enjoy wine in one of the most beautiful places in the U.S.
TAILGATE A BILLS GAME
Burgers, Beers, and the Buffalo Bills! Get ready to toss a football, eat some good food and dedicate the day to football. The Bills fans take tailgating to a whole new level, and you don't want to miss it. From homemade wings to grilling experts, wander through lively groups and soak in the excitement of the day.
Arrive early and stake your claim! Hang out before the game, drink lots of ice-cold beverages and eat copious amounts of food before entering a thrilling game!
NIAGARA FALLS STATE PARK
These falls might be one of the biggest tourist attractions in the state, but did you know they have earned themselves a powerful reputation around the world? Take the scenic trolley around the park and come across the Nikola Tesla statue, before embarking on your trip to the falls!
From exploring the falls on the Maid of the Mist, feel the water below you, see it up close and feel the power from within. Put on your raincoat and hike to Hurricane Deck, where you'll be within feet of the crashing falls and endure a storm like experience.
Take a few hours to see the Aquarium of Niagara before ending your Falls days with a trip to Top of the Falls Restaurant, where you'll find American flair and yummy meals. Niagara Falls State Park is just 20 miles north of Downtown Buffalo and can easily be made into a day trip.
MORE INFORMATION FOR YOUR TRIP TO NEW YORK
YOU MIGHT ALSO ENJOY
WHERE TO STAY IN BUFFALO NY
Follow us here: Facebook | Twitter | Instagram | Pinterest | YouTube | MSN | TripAdvisor | Flipboard
All articles belong to 365 Atlanta Family LLC, and all photos belong to us as well, unless otherwise noted. It's all copyrighted. Please don't repost anything elsewhere without asking me first. All rights reserved. This site uses cookies to enhance your experience.
We make no guarantees of any price listed on our site. We are not responsible for content on external web sites linked from ours, including linked resources, an external blog post, any partner site, hotel property sites, or affiliate sites. We only write about places we love in an attempt to help you in your adventures, but we can't guarantee you will love them, too.
Posts may contain affiliate links at no cost to you. Several of our trips are also compensated by the respective tourism boards for the city or state we are visiting. This never impacts how we share the destination with you – opinions are always our own and we pride ourselves on that. We do not sell links or accept unsolicited guest posts under any circumstances. Don't even ask.
United States Copyright, 365 Atlanta Family, LLC
View our Privacy Policy | Subscribe to our Newsletter | Contact Site Owner | View Terms & Conditions | About Us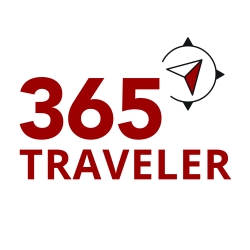 Latest posts by Beth Hoad, Staff Writer
(see all)