The attractive seaside village-turned-city of Carlsbad has been buzzing ever since natural mineral waters were discovered here. Located near San Diego, the iconic Carlsbad sign will welcome you to this charming city in Southern California.
There's something for everyone — white sand beaches, museums, beautiful natural sights, and more. Add a few of these top things to do in Carlsbad, California to your itinerary to see the best it has to offer!
TAMARACK SURF BEACH
White-tip waves carry surfers of all levels as they surf into the Tamarack Surf Beach. Also known as Carlsbad State Beach or Tamarack Beach, it's a popular place where locals and tourists enjoy the sunny coasts.
Park your car, then head down the bluff to pick a spot on the extensive white sand beach to enjoy a beautiful day in Carlsbad. Kick up the soft sand as you run into the refreshing waters to swim, suit up in diving gear to explore beneath the surface of the Pacific Ocean, or hop in a double-kayak to cruise along the shoreline.
Details: Website
SOUTH CARLSBAD STATE BEACH
Golden sunsets accompanied by the soundtrack of gentle waves crashing along the shores are only part of the magic when spending an evening at South Carlsbad State Beach. This three-mile stretch of picturesque coastline makes the perfect destination day or night.
When the sun is high, learn to surf at Ponto beach or have a picnic by the sandy beaches. Then, when the clock strikes golden hour, pitch a tent atop a bluff on the beach campground for the best views of nature's evening light show.
Details: Website
LEGOLAND CALIFORNIA RESORT
A sensation of nostalgia greets every adult at the entrance of Legoland California Resort, while kids wait anxiously to create new memories of seeing their favorite toys brought to life. Enter the gates of this imaginative theme park where everything is made of Legos. Explore the different sections of the park to see what surprises await inside of them.
Go on a Jurassic adventure on Dino Island, where brave riders can conquer the Coastersuarus roller coaster, or cruise through your favorite childhood stories on Fairy Tale Brook. Cool off from the mid-day heat while sliding down the Pirate Reef chutes at Pirate Shores, or go for a wet wild ride on the Wave Racers in the Aqua Zone water park.
Details: One Legoland dr., Carlsbad, CA 92008 | Website
SEA LIFE AQUARIUM
There is no need to hold your breath, because the underwater views inside the Sea Life Aquarium are already breathtaking. Make it a two-for-one park day when you visit this attraction inside LEGOLAND California Resort.
See-through tunnels provide a glimpse at the Pacific Ocean marine life like never before as sharks, rays, schools of fish, and other marine life swim overhead. The self-guided route leads you through the different tank galleries exhibited across two floors. Kids will also have a blast collecting stamps for the Dive Log Book, which keeps them entertained with hands-on activities and interactive experiences around the aquarium.
Details: LEGOLAND California Resort, 1 Legoland dr., Carlsbad, CA 92008 | Website
CARLSBAD AQUAFARM
If you order oysters at a restaurant in Carlsbad, there's a good chance they came from the Carlsbad Aquafarm. Experience the origin of these succulent aphrodisiacs as the experts take you behind the scenes of their farm.
Join a Carlsbad Aquafarm farm tour to get an insider look at the only oyster farm in the Southern California region. Learn about the farm's sustainable operations and their preservation efforts to protect the ecosystem, before getting hands-on with the shellfish to learn more about them.
Of course, the tour saves the best for last with an oyster tasting. The fresh taste of the shellfish will make you want to grab a bag of Carlsbad Blondes to-go!
Details: 4600 Carlsbad Blvd, Carlsbad, CA 92008 | Website
LEO CARRILLO RANCH & HISTORIC PARK
From bringing scenes of the American West to the silver screen as Pancho in The Cisco Kid, to now having his legacy preserved through the Leo Carrillo Ranch & Historic Park, this famed actor laid the foundations of one of the best leisure things to do in Carlsbad.
Once part of the original 2,538 acre working ranch and vacation retreat of Leo Carrillo — and now open to the public — the Leo Carrillo Ranch & Historic Park spans 27 acres where visitors can enjoy a day of relaxation or fun.
Slip on your comfortable walking shoes and trek the winding paved pathways past the park's historic buildings. Bring a pair of binoculars to spot the abundance of birds — including peacocks.
Details: 6200 Flying Leo Carrillo Ln, Carlsbad, CA 92009 | Website
THE FLOWER FIELDS AT CARLSBAD RANCH
No need for an Instagram filter here, because the colorful Flower Fields at Carlsbad Ranch are vibrant enough. Ride up Paseo Del Norte, where the sprawling, colorful hillsides coerce everyone to stop for a photo.
There are only 10 weeks to take advantage of the Giant Tecolote Ranunculus Flower bloom, but it's a period worth waiting for. Beginning March 1st, the oversized bulbs burst into brilliant hues of pink, yellow, orange, red, and white.
Walk along the natural paths and snap selfies in front of the colorful flower rows. Then, if there's time, hop on for a wagon ride through the fields.
Details: 5704 Paseo Del Norte, Carlsbad, CA 92008 | Website
MUSEUM OF MAKING MUSIC
Bring out your inner musician when you immerse yourself into the Museum of Making Museum (MoMM). You can't help but start to tap your foot to a rhythm, while learning about instruments you may or may not have heard of before.
You'll be amazed by the instrument collection housed in the MoMM, with guitars ranging in all shapes and sizes, drums, synthesizers, ukuleles, horns, saxophones, and more that you can hear at the tap of a button.
Start your own band in the playing room, where pianos, guitars, and drums are set out for you to create your own chart-topping hit.
Details: 5790 Armada dr., Carlsbad, CA 92008 | Website
CARLSBAD FOOD TOURS
Taste for yourself how amazing the local culinary scene is in Carlsbad — it will be one of the most memorable things about your trip. In a place full of rich, coastal flavors, blended with a trendy SoCal zest, Carlsbad Food Tours is one of the best things to do in Carlsbad.
Bring out your inner foodie as you embark on a walking tour, so that you can indulge guilt-free. Visit over a half-dozen eateries, where you'll hear the story behind each food. Learn the origins of chef-prepared artichokes, sourced from local farms, or tales of the boats that delivered the fresh seafood earlier that day so that you can enjoy it.
Details: State &, Grand Ave, Carlsbad, CA 92008 | Website
GREEN DRAGON TAVERN & MUSEUM
The Green Dragon Tavern & Museum is a place where the bartender remembers your favorite, out of 20 rotating beers on tap, and you're likely to see neighbors enjoying a pleasant happy hour before returning home.
Green Dragon Tavern & Museum is a re-creation of the original, in the North End in Boston, that maintains its Colonial-era theme, from the architecture to interior décor.
Dine outdoors and taste the most authentic New England lobster rolls and chowder you'll find on the West Coast, before checking out the museum, whose large wooden floor gallery displays information and artifacts about the Revolutionary War.
Details: 6115 Paseo Del Norte, Carlsbad, CA 92011 | Website
GEMOLOGICAL INSTITUTE OF AMERICA
Diamonds are forever, but likely because the Gemological Institute of America (GIA) said so. Since 1931, this research center and school created the benchmark for rating diamonds and other jewels, and welcomes visitors to explore its brilliant world.
Carlsbad is home to the official GIA Headquarters. Visitors can stroll the Robert Mouawad Campus to see the world's future jewelers and gemologists rushing between lecture halls, before stopping by the on-campus museum. Inside, curated exhibitions spotlight gem history and extravagant jewels from around the world, with a few surprises awaiting in the galleries.
Details: 5345 Armada dr., Carlsbad, CA 92008 | Website
MAGEE HOUSE
Enter the manicured grassy fields of Magee Park to experience the serene nature of a simpler time in the 19th century, when Magee House was first built. This tranquil environment is excellent for spending a couple of hours relaxing away from the busy city activity.
Paved walkways guide your steps through the rose garden as colorful and melodic birds flutter around you, while seated in the L. John Simons Twin Inns Gazebo. Visit the Magee House, one of a park's historical buildings, furnished with elegant antique décor, as it was when built by one of the Carlsbad Land and Water Company founders.
Details: 258 Beech Ave, Carlsbad, CA 92008 | Website
MINIATURE ENGINEERING CRAFTSMANSHIP MUSEUM
If you were to shrink down to just a fraction of your height, everything inside the Miniature Engineering Craftsmanship Museum would be life-sized. These perfect recreations of motorized objects exhibit some of the wonders that the hands of craftsman can create.
More than 200 miniature model engineering feats are displayed inside the Miniature Engineering Craftsmanship Museum. You'll be mind-blown at the working motors put inside tools, clocks, ships, architectural structures, and cars. You'll see everything from a matchstick model of London Bridge to vintage cars with engines, likely more functional than the real-life versions of the antiques.
Details: 3190 Lionshead Ave, Carlsbad, CA 92010 | Website
CARLSBAD PREMIUM OUTLETS
Shop till you drop at the Carlsbad Premium Outlets. Predetermine your spending limit before arriving, because the deals and shopping experience at this outlet mall will have you grabbing everything off the racks!
The outdoor pedestrian area of Carlsbad Premium Outlets is lined with more than 85 designer brands. Shop fine leather goods inside Coach or buy the lady a nice bag inside Tory Burch. Now's the perfect time to update the Ralph Lauren polo shirts in your closet, before completing your outfit with a pair of sneakers from the Adidas Outlet.
Finally, end your shopping day with a couple of scoops of White Chocolate Raspberry Truffle Ice Cream from Haagen Dazs.
Details: 5620 Paseo Del Norte, Carlsbad, CA 92008 | Website
CALAVERA NATURE PRESERVE
Native wildlife and plant life thriving within San Diego County are in good hands thanks to the Calavera Nature Preserve. Spanning 110 acres, this protected area is Carlsbad's largest nature preserve.
Plan a day of outdoor activities at the Calavera Nature Preserve. Put on your favorite hiking shoes and trek the same trails trotted by adventurers before you. The Lake Calavera Loop Trail takes you around the rim large reservoir with views of the lake. Alternatively, explore other natural wonders by hiking to the volcanic Mt. Calavera or along the Upper Natural Bridge Trail.
Details: 4028 Peninsula dr., Carlsbad, CA 92010 | Website
CARLSBAD LAGOON
Experience a day of fun water activities at Carlsbad Lagoon. All you need is your enthusiasm for the day, because the lagoon has everything you need to get out onto the water.
Climb inside your favorite boat and take it on an excursion around the lagoon. Bounce atop water ripples on a high-speed motorboat, or paddle in sync with a partner in a kayak while exploring the picturesque shoreline. There will be plenty of people standing on the shores casting lines to see what saltwater fish they can hook. Or make reservations for your own private beach for a picnic or birthday party.
Details: Lagoon Pl, Carlsbad, CA 92008 | Website
CARLSBAD VILLAGE
As soon as you pass beneath the iconic Carlsbad sign, you've entered Carlsbad Village, an exciting part of town on the waterfront filled with shops, restaurants, and other attractions.
Start with a visit to the Carlsbad Visitor's Center to learn about what's happening around town to check out during your visit. Stroll the sidewalks to find unique boutique shops like Humble Olive Oils, selling uniquely flavored oils, and Barrio Glassworks, a glassblowing shop. Immerse into the artsy atmosphere from the street murals to galleries, or indulge in the fine cuisines served at Michelin-starred Jeune et Jolie. Don't forget to grab a few dark chocolate truffles from the Carlsbad Chocolate Bar.
Details: Website
ALGA NORTE SKATEPARK
Grab your wheels and head to the Alga Norte Skatepark to join the ranks of other skaters testing out the latest mods on their skateboards or catching some major air in the front bowl. Carlsbad is Tony Hawk's hometown, and he calls Alga Norte one of his favorite skateboarding locations.
A session at Alga Norte Skatepark is a must for anyone on a skate tour of San Diego County. It's one of the popular skateparks where professionals like Tyler Surrey and Wes Kremer, in addition to Tony Hawk, of course, have even shredded.
Skaters of all ages hang out at Alga Norte Skatepark, with features designed for skateboards, rollerblades, and scooters.
Note: Did you know that the world's first skate park was built in Carlsbad on March 13, 1976? Now you can visit the Carlsbad Skatepark, Museum, and Action Arts Center or get your skate on at Carlsbad Skateboard Park!
Details: Alicante Rd, Carlsbad, CA 92009 | Website
GRAB A BITE
Foodie travelers will have plenty of unique dishes to try out when you visit Carlsbad. All around town, you'll find trendy restaurants serving SoCal cuisine, and even a place to get Michelin-starred dining.
One of the latest food trends in Carlsbad is wood-fired grilling, a technique perfected at The Camp Store, serving wood-fired pizzas at the South Carlsbad State Beach Campground. Or check out Campfire restaurant, with its camping-inspired décor — it's included in the Michelin guide.
For more classic American fanfare, dine in at the Village Kitchen and Pie Shoppe to enjoy a delicious meal in the retro setting.
Details: 7201 Carlsbad Blvd, Carlsbad, CA 92008 | Website
MORE INFORMATION FOR YOUR TRIP TO CALIFORNIA
YOU MIGHT ALSO ENJOY
WHERE TO STAY IN CARLSBAD
Best Luxury Option. Four Seasons Residence Club Aviara offers accommodation with fully-equipped kitchens and kitchenettes. Two outdoor swimming pools, restaurants and a health spa are located on site. Carlsbad State Beach is aan 8 minute drive.
Best Family Option. Fairfield Inn & Suites by Marriott San Diego Carlsbad has suite options, a pool, breakfast, and Legoland California is only 3 miles away.
Best Beach Option. Carlsbad Inn Beach Resort is a 2 minute walk (350 feet) from the beach and a 19 minute drive to Legoland California. The Flower Fields are 10 minutes' drive away and SEA LIFE Aquarium is 5 miles away. This is a great location to enjoy both ocean and land -locked activities.
Follow us here: Facebook | Twitter | Instagram | Pinterest | YouTube
All articles belong to 365 Atlanta Family LLC, and all photos belong to us as well, unless otherwise noted. It's all copyrighted. Please don't repost anything elsewhere without asking me first. All rights reserved. This site uses cookies to enhance your experience.
We make no guarantees of any price listed on our site. We are not responsible for content on external web sites linked from ours, including linked resources, an external blog post, any partner site, hotel property sites, or affiliate sites. We only write about places we love in an attempt to help you in your adventures, but we can't guarantee you will love them, too.
Posts may contain affiliate links at no cost to you. Several of our trips are also compensated by the respective tourism boards for the city or state we are visiting. This never impacts how we share the destination with you – opinions are always our own and we pride ourselves on that. We do not sell links or accept unsolicited guest posts under any circumstances. Don't even ask.
United States Copyright, 365 Atlanta Family, LLC
View our Privacy Policy | Subscribe to our Newsletter | Contact Site Owner | View Terms & Conditions | About Us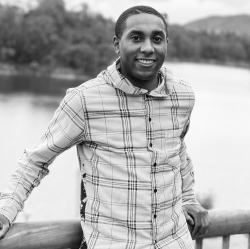 Latest posts by Bryan Shelmon, Staff Writer
(see all)