Santa Catalina Island is in the backyard of Los Angeles, located just offshore of the Southern California megapolis. Still, for many, it remains a hidden gem waiting to be uncovered by the Californians looking to explore their home turf and tourists seeking a natural island getaway.
Hop on the Catalina Express and set sail to the largest of the Channel Islands to explore the island's over 42,000-acres of wildlife and beauty. Tropical beaches lining the coast, mountainous hikes for panoramic viewpoints, and underwater excursions showcase the efforts of the Catalina Island Conservancy, while the old Avalon Casino and history museums preserve its rich heritage.
Take a day trip or spend a few days on Catalina Island California to see what wonders you encounter. Here are 20 things to do in Catalina Island that you can't miss.
GETTING THERE
With daily routes on the Catalina Express to and from Catalina Island, it makes an excellent day trip even for spontaneous travelers! So, head down to the port at Long Beach, Dana Point, or San Pedro, where you'll join up to 450 other passengers on the 22-mile trip southwest of Los Angeles.
Enjoy the cool ocean breeze on the deck while waiting for Catalina Island to appear on the horizon. A boat-filled harbor meets you while arriving in the main port of Avalon, or continue the trip to the other side of the island at Two Harbors to start your journey in a more remote area.
Details: Website
START BY RENTING A GOLF CART
Catalina Island feels like an alternate reality compared to Los Angeles—a place where foot traffic reigns and golf carts are the popular four-wheelers winding along the island roads. But once you witness the island's natural beaches and untouched cliff sides, you'll understand why efforts are made to preserve it as much as possible.
Everything in Avalon is within walking distance, and even comfortable in sandals if you don't want to change from the beach. Save time with a golf cart rental when leaving Avalon to explore other parts around the island.
Details: Website
HIKE THE TRANS CATALINA TRAIL
Catalina can feel like a busy resort town full of beach-seeking tourists in Avalon. But venture through the diverse landscapes inward on the island's Trans Catalina Trail, and you'll be exploring more remote areas on the island to discover new hidden gems.
The hiking crowds thin out the further into the route you go. Only the true adventurers complete the multi-day, 37.4-mile trek between Avalon and Two Harbors. Set off on the Hermit Gulch Trail as you traverse from the floor of Avalon Canyon to more than 1,500-ft elevation Silver Peak to the sandy shores of Starlight Beach, and more.
Details: Website
MARVEL AT THE CATALINA FALCONRY EXPERIENCE
You'll become the master of birds of prey during the Catalina Falconry Experience with the Catalina Island Company. Live out your falconry dreams in Descanso Canyon as you experience one of the former pastimes previously reserved for royalty.
It's quite a sight having a high-flying falcon with wingspans over six feet swooping down and landing gracefully on your outstretched arm. Thick gloves protect you from the sharp talons, and you'll be amazed at how lightweight the birds are.
Expert Falconers keep you entertained with details about the sport's history and insider tips to improve your falconry skills.
Details: 1 St Catherine Way, Avalon, CA 90704 | Website
SOAR HIGH ON A ZIP LINE ECO TOUR
Now is your chance to get some high-flying fun when you include a Catalina Island Eco Tour to your itinerary. Go on an off-roading excursion to the summit of East Peak before attempting a zip-line course at Catalina Island Ridgetop Eco Tour.
Make sure you're snug inside your harness because it's the only thing holding you up as you speed 40 MPH for nearly three-quarter miles high above Descanso Beach Club and other verdant canopies. You'll have adrenaline-filled rides between each of the five platforms.
Details: 1 St Catherine Way, Avalon, CA 90704 | Website
HIKE THE ISLAND
Catalina Island calls all hiking enthusiasts who enjoy treks accompanied by picturesque vistas. Most of the 165 miles of hiking trails are protected within the Catalina Island Conservancy to experience much of the island as it was when it was first growing in popularity during the early 1900s.
Catalina Island includes hikes for all ages. Choose one of the moderate routes like Garden to Sky Trail, 3 Pals Scenic Overlook, or the Hermit Gulch Trail for short day hikes. For those more experienced, bring camping gear and use the island campgrounds as your nightly milestone markers to complete the Trans Catalina Trail.
Details: Website
ENJOY WRIGLEY MEMORIAL AND BOTANIC GARDENS
Everyone's favorite chewing gum led to a massive fortune by the Wrigleys, who owned most of Catalina Island for decades before donating the land. So today, visitors can trade in the sandy coasts for the lush Wrigley Memorial and Botanic Gardens scenery, built in honor of the chewing gum titan.
Designated routes lead you through the botanical gardens. Keep an eye out for the white petals of the Catalina Ironwood and other of the 500 native island plants inside it. Climb the stairs to stand beneath the Wrigley Memorial arching 232-ft above you and offers sweeping views overlooking Avalon.
Details: 1400 Avalon Cyn Rd, Avalon, CA 90704 | Website
TAKE IN THE VIEW FROM MT. ADA
The Wrigley family built an impressive white mansion for themselves perched 400-ft high above sea level in Mt Ada, named after the wife of William Wrigley, Jr. Today, visitors can experience the posh lifestyle by staying or dining at the mansion.
As soon as you walk through the gated entrance, you'll be met with the property's signature four-star service. Guests can stay in renovated rooms inside the historic mansion or enjoy a meal at the onsite restaurant. Of course, the best feature is the view from atop Mt. Ada overlooking the white speckles of boats floating below in Avalon Bay.
Details: 398 Wrigley Rd, Avalon, CA 90704 | Website
EXPLORE TWO HARBORS VILLAGE
Give yourself a true Catalina Island escape by visiting Two Harbors Village. Although a short golf cart drive from Avalon, the tourist- and resort-lined main beaches become a remote oasis exhibiting the nature side of the island.
Sitting on the coast of the Isthmus Cove, the shoreline has attractions like the Ben Weston Beach and Big Fisherman's Cove. Rent bikes and pedal around the town of fewer than 300 residents to its only store and restaurant. Book a stay in the Banning House Lodge bed and breakfast inn, or choose a more rugged experience in the Two Harbors Campground.
Details: Website
TAKE ON A BISON EXPEDITION
California goes through great lengths to make films—even transporting bison to an island. A herd of American Bison arrived on Catalina Island in 1925 as extras for The Vanishing American film, but were left behind after the rest of the crew packed up to return to Hollywood.
Tourists can now enjoy these local celebrities who have survived and thrived in the island's mountainous areas. Go on an off-roading trek for a bison expedition where you'll explore Middle Ranch and Cape Canyon to snap photos of the large beasts. After, you'll ride to the summit of Black Jack Mountain for island panoramic views.
Details: Website
GRAB YOUR SELFIE AT BUENA VISTA POINT SCENIC OVERLOOK
If you've already scrolled through thousands of Catalina Island images making a mental note of everywhere you'll snap photos, then you've likely already bookmarked the Buena Vista Point Scenic Overlook. From showing up in fun tourist selfies to timeless wedding photos, this is one of the most iconic photo spots on Catalina Island.
Hop in your golf cart and ascend the mountainside on Wrigley Road. You'll have a perfect view looking over Avalon Bay and the charming resort buildings lining the shoreline when you reach the top.
Details: Wrigley Rd, Avalon, CA 90704
JOURNEY WITH RIDGETOP ECO ADVENTURE
Go on an off-roading voyage through the Catalina Islands countryside in an open-top four-wheeler. Prepare for a bumpy ride as you chart out new routes and reach new heights for scenic vistas.
Jump in the backseat of the H1 Hummer and set off on a two-hour trip around the island's diverse landscape. Steer your way up East Peak for panoramic island views, kick up dust in Descanso Canyon, and even encounter wildlife like bald eagles and foxes.
Details: 1 St Catherine Way, Avalon, CA 90704 | Website
SOAK UP THE SUN AT MOONSTONE BEACH
Summer is the peak travel season on Catalina Island when you can take advantage of 10+ hour-long sunny days, and idyllic temperatures in the mid-70s. It's hard to avoid the crowded beaches in Avalon, but there is an alternative for visitors hoping for a bit more exclusivity.
Escape to the secluded shores of Moonstone Beach, hidden from White's Landing by a giant cliff. This private beach lets you enjoy the immaculate golden shores and refreshing turquoise waters of Moonstone Cove. You might even find the unique stones from which its name is derived.
WATCH FOR FLYING FISH
In late May, the abundance of flying fish inhabiting the coastal waters is welcomed back with the Flying Fish Festival. Simultaneously, you'll hear the engines of 50-foot catamaran boats cranking up as they gear up for another exciting season of fly fishing tours.
The gentle waters provide high visibility as you spot flying fish speeding towards the surface, leaping out to fly a few seconds before plopping back into the water. The boat has updated technology and captain expertise for finding the best viewing locations for the fish until the season ends in September.
Details: Website
OR SEE THEM IN WATER
After you've seen a few flying fish show off their aerial skills, it's time to get a peek beneath the surface to see if they are just as good at swimming. You'll have the ultimate viewing spot when you cruise on a specially-designed glass-bottom boat.
When the sun goes down, go to Avalon Harbor for a nighttime flying fish tour. From May to September, waters will be thriving with schools of fish swimming past the underwater window.
Details: Website
GET BOUGIE AT DESCANSO BEACH CLUB
It's finally time to live your best life at Catalina Islands, and Descanso Beach Club has the perfect remedy to let you live the good life. You'll feel like an exclusive club member as you enjoy amenities fit for California's rich and famous.
Order beachside service to snack on a signature Descanso Burger from your beach towel, or when you're really fancy, sip on a rich Buffalo Mile while lounging in your private cabana. And for the party-goers, you'll have a live DJ spinning tunes every Saturday and Sunday afternoon.
Details: 1 St Catherine Way, Avalon, CA 90704 | Website
ORDER THE WIKI WACKER AT LUAU LARRYS
Indulge in all of the Catalina Island spirits with a stop by Luau Larry's. A coin toss decided the fate for the name of this popular tiki bar when it first opened in 1988, but deciding what to order at the beachfront establishment is a much easier decision to make.
You might think everyone sitting around the venue in tiki hats coincidentally coordinated, but there's a logical explanation. Most people come to taste the tropical fruity flavors of the Wiki Wacker with just enough rum to make you gladly put on the straw hat they give you and pose for selfies.
Details: 509 Crescent Ave, Avalon, CA 90704 | Website
CATCH UP ON THE HISTORY AT THE CATALINA ISLAND MUSEUM
Catalina Island's history spans some 8,000 years. Uncover its rich cultural and historical treasures by visiting the Catalina Island Museum. Most people don't expect to spend their time indoors on such a beautiful island, but these captivating exhibitions will keep you entertained for hours.
Enter the Ada Blanche Wrigley Schreiner Building to see artifacts, photos, and information plaques in the "The History of Catalina Island" exhibition. Also, see the influence of the Wrigley chewing gum magnate and Chicago Cubs memorabilia. Check the schedule when you arrive for a chance to attend a local art talk, guest lecturer, or film screening.
Details: 217 Metropole Ave, Avalon, CA 90704 | Website
TEE OFF AT CATALINA ISLAND GOLF COURSE
You've already gotten lots of practice operating a golf cart during your stay on Catalina Island, so now it's time to practice other elements of your game—and the Catalina Island Country Club has everything you need.
The Catalina Island Golf Course is the former home of the Bobby Jones Invitational Tournament, but is now a place for leisure golfers to practice their game. Land par at each of the course's 9 holes set against views of the lush mountainsides.
Or, if you'd like to play some mini golf — Catalina Island has that too! Bring the family along and play a friendly competition at the Miniature Golf Gardens. This mini golf course has been a fixture on the island for more than 40 years!
Golf Course Details: 1 Country Club Dr., Avalon, CA 90704 | Website
Mini Golf Details: 10 Island Plaza, Avalon, CA 90704 | Website
SEE THE FISH WITH CATALINA SNORKEL & SCUBA
Scuba diving in the Channel Islands is one of the premier destinations in southern California. The warm waters make the wildlife flourish in unique ecosystems. Put on your wetsuit and refill the oxygen tank because you won't want to miss any of the underwater wonders.
Go diving at the Indian Rock reed in Emerald Bay, where you'll see lots of marine life such as Garibaldi, horn sharks, halibut, and much more. For the best visibility underwater, dive in the clear waters at Farnsworth.
Details: Website
MORE INFORMATION FOR YOUR TRIP TO CALIFORNIA
YOU MIGHT ALSO ENJOY
WHERE TO STAY IN CATALINA ISLAND
Follow us here: Facebook | Twitter | Instagram | Pinterest | YouTube | MSN | TripAdvisor | Flipboard
All articles belong to 365 Atlanta Family LLC, and all photos belong to us as well, unless otherwise noted. It's all copyrighted. Please don't repost anything elsewhere without asking me first. All rights reserved. This site uses cookies to enhance your experience.
We make no guarantees of any price listed on our site. We are not responsible for content on external web sites linked from ours, including linked resources, an external blog post, any partner site, hotel property sites, or affiliate sites. We only write about places we love in an attempt to help you in your adventures, but we can't guarantee you will love them, too.
Posts may contain affiliate links at no cost to you. Several of our trips are also compensated by the respective tourism boards for the city or state we are visiting. This never impacts how we share the destination with you – opinions are always our own and we pride ourselves on that. We do not sell links or accept unsolicited guest posts under any circumstances. Don't even ask.
United States Copyright, 365 Atlanta Family, LLC
View our Privacy Policy | Subscribe to our Newsletter | Contact Site Owner | View Terms & Conditions | About Us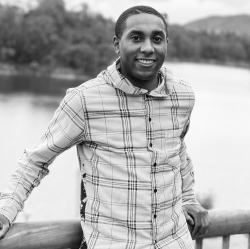 Latest posts by Bryan Shelmon, Staff Writer
(see all)