Take a day to explore one of the most iconic green spaces in America and see a new side of New York City. From epic summer concerts to beautiful sunny picnics with family and friends, Central Park is a New Yorkers escape into a new relaxed reality.
Take your camera and prepare to snap lots of pics of fountains, lush lawns, flowers, or have fun people watching in this busy park.
Whether you're going for a morning stroll, a row in the lake, or to see animals at the zoo, Central Park is a destination with endless activities and pure fun! Embrace all of New York's four seasons, with events and theater performances that capture the heart of the city. See why so many locals love this space and get ready for an adventure at every turn.
Here are 19+ things to do in Central Park that will make you fall in love with this space too.
COOLEST PLACES TO STAY NEAR CENTRAL PARK
SEE AN ANIMAL FEEDING AT CENTRAL PARK ZOO
Catch a daily feeding at the sea lions and penguins exhibit before seeing some cool animals at the Central Park Zoo! From stunning and majestic animals, like the snow leopard, to the big and powerful grizzly bear, spend a moment among nature in New York City.
Located on the east side of the park, you'll learn about conservation practices and the educational programs the zoo offers, before monkeying around for the rest of your day. Whether you're an animal lover or looking for something new, it's time to take on Central Park Zoo!
Tip: If you plan on visiting the zoo with children, I highly recommend popping over to the Tisch Children's Zoo, also in Central Park, where you can get up close to cute animals like goats, pigs and more!
GRAB A DRINK (OR MEAL) AT LOEB BOATHOUSE
Sip on something cold while the heat rises in Central Park. Open from April through November, Loeb Boathouse's picturesque location on the lake offers gorgeous views and delicious food for all its guests. Watch as people go for a row and relax in elegance, while laughter and joy surround you.
Whether you're looking for a romantic date idea or need an afternoon snack and drink after a busy day exploring, The Loeb can give you that feeling. Let the tranquil setting embody you and let go of the busy stresses of everyday life.
I highly recommend making reservations because this spot becomes quite busy, as it's the only restaurant on the lake!
In our opinion, there are two great money-saving options for exploring NYC. If this is your first visit then opt for the New York CityPASS. It offers five popular tourist stops for one low price. If this isn't your first visit, you are staying for more than a few days, or you are with kids and need a lot more flexibility then opt for the New York Sightseeing Pass. Pick Day Passes or the FLEX Pass, and then select from over 150 different attractions, big and small.
TAKE A TOUR OF THE CONSERVATORY GARDEN
From stunning flower gardens to grand fountains, experience a bit of Europe in the heart of New York City when you visit the Conservatory Garden. With garden styles featuring inspiration from France, Italy and England, bask in brightly colored flowers and perfectly manicured hedges in this serene oasis.
While many visit the Conservatory Garden for peace and quiet, it's not uncommon for wedding pictures and engagement shoots to happen here. If you're looking for the perfect backdrop, I recommend bringing your camera for a little photo session.
PAY YOUR RESPECTS AT STRAWBERRY FIELDS
Take a moment and stop by Strawberry Fields to remember and honor the famous musician, John Lennon, in Central Park. Take a picture with the Imagine mosaic and sit for a moment and reflect on all the joy and music he brought into the world.
With local musicians typically singing classic Beatles songs nearby, take a few pictures and relax near this amazing monument. Whether you randomly stumble upon this memorial or plan it into your Central Park itinerary, this is a great spot to reflect and ponder.
Looking for online tickets to attractions or cool tours offering insider info? Get Your Guide is our go-to resource for online purchases. Yes, there are a lot of NYC tours listed on their site…but here are the 7 most popular. They have sensational ratings, but book them now because they do go fast!
TAKE THE KIDS TO THE 72ND STREET PLAYGROUND
Let children have the time of their life at the thrilling and joyous 72nd Street Playground. Whether you want your children to use up some energy, or you're looking for a way to get outside and have some good, clean fun, this playground ticks all the boxes.
With a water feature, tunnels and exciting climbing features, this adventure park is great for children to run around, meet new friends and give you a moment to sit down and watch them have a great time! Stop by for 20 minutes or a few hours and watch as children thrive.
CATCH A (FREE) SHOW AT SHAKESPEARE IN THE PARK
While you can always grab tickets for a show in Times Square, there is something quite special about watching a show under the moonlight at Delacorte Theater. From fabulous shows like Richard III and As You Like It, watch great performances put on by talented actors and performers.
While shows only run during the summer, I highly recommend securing tickets early. However, if you can't visit in the summer, make sure to snap a selfie with the fabulous Shakespeare statue. With a legendary backdrop, this is one of the best free things to do in Central Park.
TAKE A SELFIE ON BOW BRIDGE
You may have seen this bridge posted throughout New York, or in movies, TV shows and postcards, but this bridge is waiting for a picture with you. Whether you come for a solo Instagram snap or have a lovely family photoshoot, this idyllic Bow Bridge is truly stunning.
With the lake mirroring the surrounding area, all images and views are quite breathtaking. Wander along the bridge and embrace New York life in Central Park with friends and family. I highly suggest visiting in the fall, as the leaves change into a vibrant orange and reds for a captivating selfie!
Another great bridge to visit in Central Park is Gapstow Bridge. Though smaller than Bow Bridge, this bridge is equally beautiful and offers spectacular views of the New York City skyline.
HIKE THE RAMBLE
Bring some comfortable walking shoes and get ready to explore 36 acres of beautiful trails in The Ramble — one of three of Central Park's woodland landscapes. Winding throughout Central Park, wandering over streams, and bouncing from rock-to-rock, this man-made creation will make you feel like you've stepped out of NYC and are hiking in upstate New York.
Known as one of the city's best bird watching spots, you can see a variety of species, enjoy the fresh air, and take in a bit of peace and quiet in this great spot within Central Park.
PEOPLE WATCH AT BETHESDA TERRACE
With its stunning architecture, the Bethesda Terrace at the end of The Mall is a marvel to experience and capture. With intricate design and arched walkways, happily wander through the terrace and observe people of all walks of life.
Take a seat and look out onto Bethesda Fountain and enjoy a few moments taking in the glorious landscape. Open throughout the year and offering great views of the lake, this terrace is a great place to relax with a book, have a look about, and see how others love Central Park.
SKIP YOUR "FRIENDS" MOMENT AT CHERRY HILL FOUNTAIN
While many assume this fountain to be the iconic backdrop to the legendary TV show Friends, it unfortunately isn't. Although the Cherry Hill Fountain LOOKS like the Friends fountain, it's just purely coincidence and isn't the real thing.
While a photograph with all your friends and family is not quite needed here, the Cherry Hill Fountain is pretty, and is still fun to see — you just might not get that authentic Friends moment you were hoping for. (Take a pic here anyway, I won't tell!)
In our opinion, there are two great money-saving options for exploring NYC. If this is your first visit then opt for the New York CityPASS. It offers five popular tourist stops for one low price. If this isn't your first visit, you are staying for more than a few days, or you are with kids and need a lot more flexibility then opt for the New York Sightseeing Pass. Pick Day Passes or the FLEX Pass, and then select from over 150 different attractions, big and small.
VISIT ALICE IN WONDERLAND
Dedicated to the children of New York, this large, bronze Alice in Wonderland statue will capture the hearts of all ages. Watch as children climb the statue and take pictures with Alice at this fabulous attraction. Listen to laughter and feel nostalgic looking at the characters all around you.
With its intricate design and giant nature, this larger-than-life memorial will put a smile on any face. Stroll by on your way to other park attractions or relax on a bench embracing the magic around you.
CATCH THE PARK VIEW FROM BELVEDERE CASTLE
Climb to the top of one of Central Park's highest points at Belvedere Castle. With views of The Ramble, Turtle Pond and much more, see the park from new heights from the castle's two balconies.
Keep an eye out for Cleopatra's Needle and discover Henry Luce Nature Observatory, where you can look into cool telescopes. A visit here is the perfect afternoon activity.
WATCH THE BOATS RACE ON CONSERVATORY WATER
When I say you should watch the boats race on Conservatory Water, I don't mean actual, full-sized boats — I mean model boats! Get ready to cheer on the model boats and their controllers for a delightful Saturday morning activity.
These boats are all wind-powered and are run by remote controls to maneuver the sails and rudder, so things can get quite exciting!
With competition running from March to November, applaud on your favorite boat or rent a boat and have a go yourself after the race. Model boat enthusiasts will be jumping for joy and children will love seeing these mini boats battling it out.
RENT A BIKE TO COVER THE PARK DRIVE LOOP
Whether you rent a bike for the day or spend a couple hours cruising through the park, biking is a fun way to cover more ground and experience New York City like a local. Pack yourself a picnic, buckle up your helmet and set off on an adventure on the Park Drive Loop.
Whether you're an experienced biker or looking to laugh and make memories with friends and family, this fabulous activity is perfect for so many. While this loop can sometimes be very busy, always stay on the correct side of the paths and use caution when crossing roads. See more of the park, take pictures, and have a blast.
FLY A KITE AT SHEEP MEADOW
On those breezy New York City days, set up camp and relax on 15 acres of green grass in Sheep Meadow. With plenty of space to spread out and enjoy quality time with family and friends, set your sights to the sky and start flying your kite.
In the summer, especially during the weekend, expect big crowds and local New Yorkers to embrace wide open space. From kite flying, frisbee games and outdoor yoga, Sheep Meadow is the perfect place to people watch and take in Central Park.
RIDE THE CAROUSEL IN THE CHILDREN'S DISTRICT
Giddy Up! Experience the vintage charm and exciting thrill of a Central Park Carousel ride. With handmade saddles and horses, watch smiling faces go round and round! Whether this is your child's first or hundredth carousel ride, expect joy and happiness for hours to come.
While lines can be long, especially during the summer, holidays, and lovely days, bring snacks and drinks for a good distraction. Ride the charming horses while classic carousel songs play in the background.
BRING YOUR A-GAME TO THE BOWLING AND CROQUET GREENS
It's time to dust up on some old skills and have a go at lawn bowling and croquet on the greens at Central Park. While these two fields are built specifically for both sports, players must bring their own equipment to play or watch freely and cheer from the sidelines.
Whether you're learning how to roll the perfect ball or scoring wickets with mallets, enjoy a fun afternoon activity with friends and family. Who knows, maybe you'll want to join a local club when you return from vacation!
WATCH A CONCERT ON THE GREAT LAWN
Are you ready to dance and sing along to some major hits under the New York City skyline? Listen to the New York Philharmonic Concerts in the Park, or get tickets for festivals like Global Citizens Live, and jam out with some classic tunes on the Great Lawn.
What better way to spend your vacation than under the warm summer sun, listening to some of your favorite artists or groups. This large park offers plenty of space for you to dance with friends and family, and discover new songs that will make you remember your New York City adventure.
ROW YOUR BOAT ACROSS THE LAKE IN CENTRAL PARK
Who's ready to "Row, Row, Row Your Boat?" Make a picnic, grab a couple cold drinks and set off into the middle of the lake in Central Park. With amazing panoramic views of the skyline and the beautiful park around you, renting a row boat and enjoying the atmosphere is a perfect way to have a memorable Central Park day.
Whether you're heading off on a romantic date, or looking to take kids out onto the water, enjoy this exciting experience while sightseeing and visiting New York City. Boat rides are first come, first served, and depending on the season, certain times can be busier than others. So come early and bring cash, so you can discover this iconic New York treat!
GRAB A DRINK AT TAVERN ON THE GREEN
With a fabulous atmosphere and ideal setting, pop in for an afternoon cocktail to spice up your day at Tavern on the Green. Sing along and listen to live music, or sign up for evening dance class to make the most of your visit!
After a long day exploring the grounds of Central Park, Tavern on the Green is the ideal spot to reminisce about the day and laugh with friends over a drink or two.
A stop here is one of the best things to do in Central Park!
CENTRAL PARK FAQ
What is the nicest part of Central Park?
All of Central Park is beautiful and offers fun and relaxation for all ages. The Bethesda Terrace u0026amp; Fountain is one of the most gorgeous areas of Central Park, and is definitely worth a visit.
Is the Central Park Zoo free?
No, the Central Park Zoo is not free. Tickets are $19.95 for ages 13+, $14.95 for ages 3-12, and $16.95 for seniors 65+. Kids 2 and under are free, though! Admission includes entrance to the Main zoo, Tisch Children's Zoo, and one visit to the 4-D Theater.
How long do you need in Central Park?
Even if you spent an entire day at Central Park, you still wouldn't be able to see and experience all it has to offer. If you're short on time however, a half day would give you the chance to hit some of the highlights and enjoy the beauty of the area.
MORE INFORMATION FOR YOUR TRIP TO NEW YORK
WHERE TO STAY IN CENTRAL PARK
Follow us here: Facebook | Twitter | Instagram | Pinterest | YouTube | MSN | TripAdvisor | Flipboard
All articles belong to 365 Atlanta Family LLC, and all photos belong to us as well, unless otherwise noted. It's all copyrighted. Please don't repost anything elsewhere without asking me first. All rights reserved. This site uses cookies to enhance your experience.
We make no guarantees of any price listed on our site. We are not responsible for content on external web sites linked from ours, including linked resources, an external blog post, any partner site, hotel property sites, or affiliate sites. We only write about places we love in an attempt to help you in your adventures, but we can't guarantee you will love them, too.
Posts may contain affiliate links at no cost to you. Several of our trips are also compensated by the respective tourism boards for the city or state we are visiting. This never impacts how we share the destination with you – opinions are always our own and we pride ourselves on that. We do not sell links or accept unsolicited guest posts under any circumstances. Don't even ask.
United States Copyright, 365 Atlanta Family, LLC
View our Privacy Policy | Subscribe to our Newsletter | Contact Site Owner | View Terms & Conditions | About Us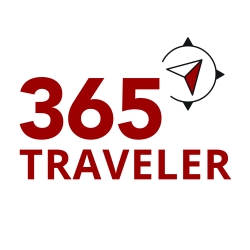 Latest posts by Beth Hoad, Staff Writer
(see all)