If you're wondering what it's like to travel through one of the country's smaller states, you're in for a pleasant surprise. Connecticut may seem tiny, but the state is home to beaches, historic sites, state parks, and a number of cities with a strong cultural scene.
Stay on the southern coast for maritime history, swimming, and fresh seafood, or make the capital city of Hartford your headquarters. Wildlife, lighthouses and windswept beaches mark its shoreline, while state forests can be found further inland.
Yale University's cultural venues, small town museums, and historic homes are just some of the creative hubs that define this state's role in New England's storied past.
Though the variety of things to do in Connecticut may be overwhelming, it's easy to travel throughout the state; most destinations are a short drive away from one another. Tucked in between the Northeast's largest cities, Connecticut is your ticket to getting away from it all.
Here are 21+ of the best things to do in Connecticut that you can't miss.
Get Lost In Gillette Castle
Designed by Connecticut's William Hooker Gillette, Gillette Castle in East Haddam, CT, beckons architecture and history buffs alike. Covering nearly 200 hilltop acres overlooking the Connecticut River, the castle was the actor and playwright's passion project, doubling as a residence and medieval mansion.
Built in the early 20th century, the castle is now Gillette Castle State Park and is open seasonally to the public. Intricate woodwork and interior curiosities ignite the imagination while walls made of local stone remind you of the castle's roots.
When done with your tour, venture outside and stroll the walking paths, take a breather by Gillette's goldfish pond, and admire the property's three mile narrow gauge railroad. The castle opens for the season in late may, and often holds a wintertime Holiday Program as well.
Feel the Magic of the Antique Carousel at Lighthouse Point Park
Jutting out into the sound just south of New Haven, Lighthouse Point Park is known for its stoic mid-19th century lighthouse, coastal tranquility, and outdoor adventure opportunities. The park's other claim to fame is its antique carousel which features over seventy charming figures.
The Lighthouse Park Carousel is one of a kind, as there are under 100 remaining in use. It can even be rented out for private events, adding a dash of whimsy to your special day.
Perfect for kids and adults alike, the park also offers a swimming beach, birdwatching opportunities and spectacular sunsets to go along with your ride. Best of all, this waterfront adventure is only a 15-minute drive from the heart of New Haven.
Also in New Haven: 7 Beautiful Parks in New Haven for Nature Lovers
Watch a Show at Mohegan Sun
Located just south of Norwich, Connecticut, Mohegan Sun is the resort and casino combo you've been waiting for. Elegant rooms and premium suites are perfect for a romantic getaway or some solo time off, any time of year. When you're not trying your luck at the Sun's table games, slots or poker tournaments, take advantage of the hotel's state of the art amenities, all conveniently located under one roof.
The Mandara Spa is on-site to help you indulge in soothing treatments, while the resort's fitness center helps you stick to your workout schedule. Two pools invite you to soak in the sun, do some laps or dip your feet by the resort's seasonal fire pit.
When the weather's just right, golf lovers can enjoy The Mohegan Sun Golf Club, which opens each spring. Dining and entertainment venues within the resort help you make every night count, without stepping foot in your car.
Mohegan Sun is close to the state's major cities, making it the perfect destination for a holiday or weekend escape. If you're not from Connecticut, visit Mohegan to get a taste of one of the best known casino-resorts in the country.
Stroll the Halls of Wadsworth Atheneum Museum of Art
Located right on Hartford's Main Street, Wadsworth Atheneum Museum of Art is considered the oldest continuously operating museum of art in the United States. Bringing the work of masters to the public since the mid-1800's, the museum now showcases work from its collection, which totals approximately 50,000 works.
The work shown is diverse and spans centuries; keep an eye on the museum's rotating exhibition schedule to find out what will be up at the time of your visit. Don't miss the museum gift shop or on-site bistro, as you wrap up your visit to one of the state capital's greatest historical relics.
Join an expert-led tour to learn about the institution itself, as well the work it houses. The museum is open Thursday to Sunday from 12 to 5pm, and is located in Downtown Hartford.
Read More: 18 Fun Things To Do In Hartford CT You Can't Miss
Nosh at Westport Farmers' Market
Founded by Paul Newman and Michel Nischan, the Westport Farmers' Market has been bringing fresh products to the coastal community since 2006. The market's whopping 45 vendors paint a picture of Connecticut's bounty, with options like GMO- free and organic goods.
From produce to prepared food, the market's farms, creameries, bakeries and artisans have it all; you're guaranteed to find something special after a morning at the market. Chances are you'll go home with something you've never tried before or an even better version of a food you're used to.
The Westport Farmers' Market is a go-to for visitors who love to eat healthy and shop local while traveling. Hours vary by season, so make sure to check the market website for the most up to date information.
Yale University Art Gallery
As one of the most esteemed art museums on the East Coast and in the country, Yale University Art Gallery invites you to spend the day surrounded by masterworks from around the world. If you have specific tastes, you're bound to find something that speaks to you within the museum's huge collection, or discover a new artist.
If museums are a big part of your Connecticut itinerary, Yale goes right along with the Wadsworth Atheneum Museum; it's the oldest university art museum in the country. Rotating exhibitions join an extensive permanent collection, a rooftop deck and a sculpture garden to bring you a quintessential museum day in Downtown New Haven.
The Yale gallery is where academia and art come together to form one of Connecticut's most important institutions. The gallery is open to the public Tuesday to Sunday, and entrance is free of charge.
Saunter Downtown Mystic
For a small town atmosphere with a seafaring feel, head down to Mystic, located on Connecticut's southern shore. This tight knit community offers plenty to see and do, including the Mystic Seaport Museum and Mystic Aquarium. (Say hi to the beluga whales for me!)
Once one of New England's busiest ports, the area is rich in maritime history, and home to a number of antique vessels. Take a boat tour on the Mystic River, relax on the waterfront, or experience colonial Connecticut at Olde Mistick Village.
In the center of town, you'll find mom and pop businesses, dining, and historical landmarks, all within a few walkable blocks. Located in the eastern part of the state, Mystic is ideal for an overnight stay or day trip from the New Haven, Hartford or Providence areas.
Read More: 29 Great Things To Do In Mystic CT You Can't Miss
Relax at the Falls at Kent Falls State Park
Just east of Connecticut's border with New York lies Kent Falls State Park, known for its 250-foot high waterfalls. Flowing into the Housatonic River, the falls are a sight to behold as they rush over rocks, surrounded by foliage.
After you complete the park's main hiking trail, a covered bridge provides the perfect vantage point and photo-op. Kent Falls' parking lot can only accommodate ten vehicles at a time, so plan accordingly and try to arrive early on a weekday.
Trout fishing is a popular activity within the park, and there's nothing like a post-hike picnic while the waterfall showers you in a light mist. Hidden but unforgettable, Kent Falls State Park is a worthwhile day trip from either Western Connecticut or upstate New York.
Hammonasset Beach State Park
Located on the Connecticut coast between New Haven and New London, Hammonasset Beach State Park is the state's largest shoreline park. Overlooking Long Island Sound, the park is a protected habitat for marine life, playing an important role in the local ecosystem. The park even features a live Osprey cam on its website, where you can watch the birds' progress throughout the year.
With over two miles of beach, a boardwalk, and swimming areas, the park is ideal for any kind of day. Stroll, play or picnic on the sand before taking a dip in the sound.
After a long day outside, stay at Hammonasset for sunset views or head to New Haven, New London or any of the communities in between for dinner.
Nosh on a Connecticut Lobster Roll
Served hot and made with melted butter instead of mayonnaise, the Connecticut Lobster Roll is one of the state's best kept secrets. Local restaurants serve this specialty in an ode to New England's maritime identity, so make sure to add it to your menu.
With two locations on the Connecticut coast, Lenny & Joe's Fish Tale is your one-stop eatery for fresh seafood, satisfying portions and local spirit. Stop by one of the restaurants in Madison or Westbrook on your way back from a beach day and indulge in a specialty platter or tried and true favorite.
In Noank, Abbott's Lobster in The Rough offers casual, over the counter eats overlooking the water. There's nothing better than watching the sun go down over the bay with a lobster roll in hand, so be sure to pay Abbott's a visit when in the Mystic/ New London area.
See (Thru) A Real Glass House
Located in New Canaan, Philip Cortelyou Johnson's Glass House is one of the Postmodernist designer's most important works. Having held a prominent role at the Museum of Modern Art throughout his career, the architect was heavily inspired by the Bauhaus aesthetic, and the Glass House is a culmination of a lifetime immersion in academia and modern art.
Today, this National Historic Site pays homage to Johnson's past as a curator by hosting various cultural events and opening the home to the public. If you are interested in expert insight on the best of modern art and architecture, the home is the perfect backdrop for a talk or lecture.
The schedule of events is updated regularly on the Glass House website. Visitors are also invited to tour the property around the home, including the "Ghost House," pavilion in the pond, studio and painting and sculpture galleries. New Canaan is located in Western Connecticut, easily reachable from Stamford, Darien and Norwalk.
Stop and Smell the Roses at Elizabeth Park
Venture just outside of Hartford, and you'll come across an unassuming rose garden, that also happens to be one of the area's best preserved historical treasures.
As America's oldest rose garden, Elizabeth Park has been in its current location since 1897, the year it first opened to the public. Brought back to life nearly a hundred years later, the garden honors its history with annual events and programming.
Open daily, the garden invites visitors for a fragrant walk along stone paths that wind through stunning floral arches. The on- site visitor's center is open from May through October, and seasonal menus at the Pond House Cafe draws visitors from around the Hartford area.
Ponds, bridges and various varieties of roses can be found throughout the garden, which is currently the third largest of its kind in the country. Make sure to visit the garden's website for an up to date schedule of what's blooming and when.
Skip McDonalds and Head to Louis' Lunch
To satisfy your lunch cravings and take a bite of history at the same time, head to Louis' Lunch in New Haven. The Library of Congress says they are the birthplace of the hamburger sandwich, and the menu won't let you forget it; fresh, simple burgers are their specialty.
Legend has it that Louis' made and sold the first burger in 1900, to a gentleman in a huge hurry. The gentleman's quick, no- frills lunch evolved into what we know as the American hamburger.
From learning Louis' lingo to choosing from the classic menu, the Louis' experience is quintessential, especially if you're a true foodie. Drop by for lunch while exploring New Haven; the eatery is only a block away from Yale University's Art Gallery and New Haven Green.
Tour the Mark Twain House & Museum
As you've probably realized by now, Connecticut was home to some of America's most prominent creators, including renowned author Mark Twain. Twain and his family lived in Hartford for nearly 25 years, and the Connecticut home is where the writer's best known characters took shape. Visitors can now tour the Mark Twain House & Museum.
Delve into the carefree worlds of Tom Sawyer and Huck Finn, and learn about their roles in American culture. The house itself is a 25-room sanctuary, and it's easy to see how the author managed to stay inspired while living in it.
The museum, housed on the property, holds rotating exhibitions and tours daily, with the exception of Tuesdays. Sign up for a historic garden tour to get to know the grounds along with the main residence.
Jump Aboard the Essex Steam Train
Open seasonally, the Essex Steam Train is ready to teach even the youngest conductors about Connecticut's wealth of industrial history. The company's Clipper Dinner Train and Steam Train & Riverboat Ride combo are popular with locals and visitors from all over the country.
Enjoy date night on the Dinner Train and feel like a socialite as you enjoy gourmet eats and impeccable service on the go. For the ultimate excursion, book a spot on the Steam Train & Riverboat Ride from May through October, and get to know the Connecticut River from two unique perspectives.
After watching the idyllic New England landscape roll by from a vintage coach, get on the Becky Thatcher Riverboat, which traverses tidal wetlands on the serene river. Begin your journey at the historic 1892 Essex Station and get ready for 12 scenic miles that guide you through the history of the region.
Stomp the Divots at Greenwich Polo Club
Founded in 1981, Greenwich Polo Club is a renowned polo venue that hosts both top notch athletes and local aficionados. The club's Sunday matches attract visitors from cities across the Eastern seaboard.
The club's White Birch Polo Team is well known in American polo history and continues to uphold its reputation on the club's field. This year's schedule and tickets to Sunday events can be found on the club's website.
Whether you're a longtime polo fan, or looking to learn more about this age-old sport, Greenwich Polo Club is the Northeast's polo headquarters.
Splash and Roll at Lake Compounce
Located a few miles outside of Hartford, Lake Compounce is one of the area's resident amusement parks, offering thrilling rides for the whole family. Counting 175 seasons, the park features roller coasters, concessions, and spins on classic rides.
If you're looking to visit a hot summer day, Lake Compounce also includes a water park with plenty of chances to cool off. Notable attractions include the Boulder Dash Wooden Coaster, Wave Swinger, Ghost Hunt and Mammoth Falls.
When it's time to take a break, catch a ride around the park on the Compounce Railway or sit back and relax on the park's ferris wheel. Season passes and one day tickets are both available on the Lake Compounce website to round out your Connecticut adventure.
Try the Secret Recipe at Mystic Pizza
Famous for inspiring the 1988 rom-com of the same name, Mystic Pizza is one of Connecticut's most- visited eateries. Lighting up the heart of Downtown Mystic, the restaurant is a mainstay and remains true to its roots as a classic Connecticut pizza parlor.
Stop by while strolling Mystic's downtown and enjoy dinner over the perfect pie. Along with 80's nostalgia and friendly service, the parlor serves up innovative recipes inspired by Italian flavors. Don't miss either of the pizzeria's two locations on your next trip to the Connecticut Coast, especially if you happen to be a film buff!
Sip Your Way Through the Connecticut Wine Trail
Though you might not expect this small state to produce some of the country's best wine, Connecticut's coastal climate and abundance of farmland have brought the Connecticut Wine Trail to life. The trail features over 20 destinations, each boasting unique flavor profiles, growing methods and Connecticut spirit.
Throughout the summer months, the wineries host tastings, live music and other events to go with your glass of red or white. Organize your trip around a few of the trail's picks for a wine- themed getaway to New England.
Check out the Connecticut Wine Trail's official website to learn more about the trail's free passport program, which encourages you to collect stamps at participating wineries to win a special prize. If you don't plan to visit in the summer, the Winter Wine Trail invites guests to sip and sample as snow falls outside and holiday cheer fills the air.
Visit the Connecticut State Museum of Natural History
Visit the Connecticut State Museum of Natural History at the University of Connecticut to learn more about this amazing state, its history, and all it has to offer today.
You'll find this museum has two types of collections: Natural History collections and Cultural Collections.
Their Natural History collections contain over 6,000 objects. You'll find everything from fossils, minerals, and shells, to taxidermy mammals and birds, and glass-encased butterflies and moths. You'll also find the "Pope Mastodon," which was unearthed in 1913. It is one of the largest and most complete mastodon skeletons discovered in New England and the oldest discovered mastodon in the northeast USA.
You'll find the largest repository of Connecticut archaeology here. The Cultural Collections include a diversity of items from cultures around the world.
Enjoy The Aldrich Contemporary Art Museum
The Aldrich Contemporary Art Museum is an amazing museum located in historic downtown Ridgefield, Connecticut.
Here you'll find plenty of contemporary art, a 2-acre Sculpture Garden, and so much more. Special events are hosted here throughout the year, including their Third Saturdays program. Visit the Museum for FREE the third Saturday of every month. Participate in a Story Time at 10:30 am and an all-ages Discovery Tour of our current exhibitions at 1 pm.
Ridgefield, CT, is located about 1.5 hours away from New York City. Nearby you'll find a Revolutionary War battlefield, and many restaurants and shops.
Tour the USS Nautilus at the Submarine Force Library and Museum
The United States Navy Submarine Force Library and Museum is located on the Thames River in Groton, Connecticut.
This amazing museum is the only submarine museum managed exclusively by the Naval History & Heritage Command division of the Navy, and this makes it a repository for many special submarine items of national significance, including USS Nautilus.
Visitors may take a 30-minute self-guided audio tour of the Nautilus, take a guided tour, participate in a scavenger hunt, and more. The museum is closed on Tuesdays.
Connecticut FAQ
What is Connecticut known for?
Connecticut is known for its beautiful fall foliage, its amazing outdoor adventures, and for being the home of Yale University and ESPN.
Why is Connecticut a good place to visit?
In addition to Connecticut's natural beauty and outdoor fun, this state is also full of all things art! You'll love the galleries, museums, theaters, and cultural events found here.
Does Connecticut have a beach?
Yes, you can find beaches in the state of Connecticut. Hammonasset Beach State Park, and the beaches in New London, and Westport are some of the most popular.
MORE INFORMATION FOR YOUR TRIP TO CONNECTICUT
Where To Stay In Connecticut
Follow us here: Facebook | Twitter | Instagram | Pinterest | YouTube | MSN | TripAdvisor | Flipboard
All articles belong to 365 Atlanta Family LLC, and all photos belong to us as well, unless otherwise noted. It's all copyrighted. Please don't repost anything elsewhere without asking me first. All rights reserved. This site uses cookies to enhance your experience.
We make no guarantees of any price listed on our site. We are not responsible for content on external web sites linked from ours, including linked resources, an external blog post, any partner site, hotel property sites, or affiliate sites. We only write about places we love in an attempt to help you in your adventures, but we can't guarantee you will love them, too.
Posts may contain affiliate links at no cost to you. Several of our trips are also compensated by the respective tourism boards for the city or state we are visiting. This never impacts how we share the destination with you – opinions are always our own and we pride ourselves on that. We do not sell links or accept unsolicited guest posts under any circumstances. Don't even ask.
United States Copyright, 365 Atlanta Family, LLC
View our Privacy Policy | Subscribe to our Newsletter | Contact Site Owner | View Terms & Conditions | About Us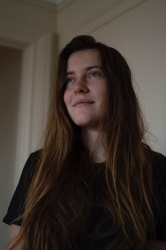 Latest posts by Anita Maksimiuk, Staff Writer
(see all)