Is a holiday in the pipeline for you this year? Or are you simply planning to use more of your time to explore the beautiful world this year? Whatever your plans may be, we believe you should set your sights on Des Moines.
Des Moines, the capital of Iowa, is one of the most densely populated U.S cities, features multiple landmarks, contemporary art collections, and more. If things like fresh produce at a local farmer's market, live music, and sculpture parks attract you, then Des Moines is just where you should be.
In this article, we will outline the best things to do in Des Moines, at the hottest spots in town. Let's begin!
COOLEST PLACES TO STAY IN DES MOINES
Best Budget Hotel. Baymont by Wyndham Des Moines Airport is still close to city center and features extremely affordable rates. Plus an indoor pool and hot tub!
Best Luxury Option. Hotel Fort Des Moines, Curio Collection By Hilton offers upscale accommodations within a short walk to features Des Moines activities like the science center.
Best Downtown. If you want to be in the center of it all check out the AC Hotel by Marriott Des Moines East Village. With an indoor pool and breakfast buffet this location is also great for families.
DOWNTOWN DES MOINES
Are you looking for the main entertainment in Iowa? Simply plan a trip to downtown Des Moines for real entertainment. There is never a day when the capital city's downtown does not buzz with life, lights, and fun.
You will find fun neighborhoods, award-winning restaurants, gorgeous parks, and boutique businesses downtown. The wineries, Asian gardens, local shops, and boisterous bars are amazing too.
Make sure to make time to explore downtown Des Moines, and discover what makes this city so special.
GREATER DES MOINES BOTANICAL GARDEN
At 14 acres, the Greater Des Moines Botanical Garden sits in the heart of downtown Iowa in the historic East Village, near the downtown Des Moines River. This garden dates back to 1929 when it was merely a city greenhouse. From 2013 onwards, this botanical garden has been operating as a nonprofit organization.
Its conservatory houses more than 1,200 kinds of taxa worldwide. You will find a variety of artistic settings that encourage visitors to explore and celebrate nature's majesty. Visitors experience a world of education here, with plentiful opportunities to immerse themselves into various unusual plants, outdoor gardens, and gardening techniques.
Inside the Botanical Center is the charming Trellis Café, where you can enjoy a hearty lunch after your delightful explorations. You can also enjoy a range of events at the Botanical Center, especially if you happen to visit in June.
The Botanical Center hosts a series of summer concerts that visitors worldwide come to enjoy at one of the most picturesque venues in the U.S.
DES MOINES ART CENTER
If you asked us to name the top attraction of Des Moines, we'd say the Des Moines Art Center in a heartbeat. Truly, the Des Moines Art Center is one of the greatest attractions in Iowa. If you enjoy contemporary and modern art of all mediums, you'll find this museum an absolute delight.
The Des Moines Art Center offers guided tours and self-guided tours of the museum and the sculpture park. In addition to their permanent collection, they also feature visiting exhibits as well.
Besides the mesmerizing display of artworks here, you can enjoy a range of other delightful amenities too. Des Moines Art Center also houses a gift shop and a restaurant. Stop by the restaurant and enjoy scrumptious sandwiches, cocktails, and small bites.
Free parking is available, and it's located less than a mile from one of the best bike trails in Des Moines — the Bill Riley Bike Trail.
JOHN AND MARY PAPPAJOHN SCULPTURE PARK
John and Mary Pappajohn Sculpture Park is unlike anything you will find anywhere else in the U.S. The sculpture park is part of the Des Moines Art Center, and features artwork from more than two dozen artists.
You will see a fascinating collection of artworks by world-renowned artists, including Ai Weiwei, Jaume Plensa, Louise Bourgeois, and even Barry Flanagan. It wouldn't be wrong to say that this sculpture park has one of the most unparalleled outdoor sculpture collections in the world.
The best part of this park is that it is completely free to enter. Open from sunrise until midnight, this park is a great place for people of all ages to enjoy.
DES MOINES ART ROUTE
If you wish to see one of the most incredible creations in the art world, you will find it here at the Art Route of Des Moines. This particular attraction combines a staggering amount of public artworks through an access path.
Here you will find the artful city intersections and sidewalks where chevrons and circles lead you to world-renowned murals, sculptures, and architecture. You'll find them on the trail around the city campus pond.
There is something for people of all ages to enjoy here, including decorative arts, paintings, photographs, prints, videos, manuscripts, textiles, books, and more. The Art Route is free.
PRAIRIE MEADOWS CASINO & RACETRACK
We are sure everyone will agree when we say there is nothing quite as exhilarating as watching thoroughbreds and quarters galloping on a racecourse. It is why we believe the Prairie Meadows Casino & Racetrack is a must-visit for everyone.
You will certainly enjoy this spectacular hotspot in Altoona, Iowa, featuring a dirt track and a chute for quarter horses. This spot also has a casino, featuring casino game tables and slot machines.
You can play blackjack, roulette, poker, or slots to your heart's content. There is a lot more than casino games and horse races to enjoy here, though.
If you do a bit of homework and plan your trip strategically, you might just get to attend one of the fabulous national musical acts here for free. The casino and racetrack have been hosting fascinating musical acts in recent years.
LIVING HISTORY FARMS
Iowa is more than just beautiful — it is downright intriguing and interesting too, with a rich historical background. If you have a passion for history, you won't find a better indulgence than the Living History Farms in Des Moines.
The Living History Museum here has a compilation of more than 300 years worth of Iowa history. If you wish to learn firsthand about the transformation of the Midwestern prairie lands and their transition into incredibly productive farmland, you must visit here.
This museum has a unique learning environment, where interpreters take you on a historical journey through engaging demonstrations and exciting activities. Make this a learning experience not only for yourself, but also for your family and friends, by attending special programs like the historic baseball, classes, and dinners. This is one place that is fun for the whole family.
BLANK PARK ZOO
Kids and adults alike will love visiting Blank Park Zoo in Des Moines. The zoo combines conservation, research, education and recreation. If there's a place that gives a befitting tribute and acknowledgment of nature, it is the Blank Park Zoo.
You will love seeing the wild animals basking in their natural habitat, all thanks to the outdoor setting of this magnificent park. This Park Zoo houses many amazing creatures within its boundaries, including penguins, giraffes, tortoises, tigers, lions, and more.
Those interested in an educational experience can also take part in one of the many programs here. Kids will love the miniature train, carousel, and camel rides.
BIG CREEK STATE PARK
Find a range of outdoor recreation activities at Big Creek State Park. This nature-dense facility is a great place to hang out with your family and friends.
You will find it on the outskirts of Des Moines, where the lake beckons you to spend time outdoors. From fishing and boating to leisure swimming — there are plenty of ways to enjoy the water here.
Bicycle and boat rentals are also available here.
ADVENTURELAND RESORT
Adventureland Resort is part carnival, part waterpark, and is known as an all-encompassing premier resort on the outskirts of Des Moines. Those who love adventure and fun will surely not find this place a disappointment. Here you'll find campgrounds, an amusement park, water slides, an inn, and a whole lot of fun.
Take a spin on the teacups, bump into friends on the bumper cars, soar to new heights on the Big Sky Wheel, or take a ride on the A-Train. With massive roller coasters, fair rides, a carousel, and more — there is something for everyone here.
In addition to the amusement park, you can cool off at Adventure Bay — the waterpark here. They have play areas just for kids, massive water slides, pools — including a wave pool, a lazy river, and more.
The resort's inn has three large swimming pools, a sports bar, hot tubs, and a swim-up bar for adults.
SCIENCE CENTER OF IOWA
For the science lovers, a paradise of scientific delights awaits you at the Science Center of Iowa. This science attraction houses special format theatres, interactive exhibits, and a host of special programming. A trip here is a learning experience in itself.
The permanent exhibits here are a must-see. There's the Sky Exhibit, the Maker's Studio, Small Discoveries, and the Planet Earth display. Each of these sections caters to a particular age group, even toddlers.
You'll find plenty to see at this museum, including the Seven Wonders of the World, cosmology, the telescope's creation, the space age, and more. Be sure to visit the IMAX planetarium while you're here!
DOWNTOWN FARMERS MARKET
If you want to see a harmonious connection between rural and urban communities, then the Downtown Farmers' Market is where you should go. This market is the pride of Des Moines, as it brings together around 300 local vendors in one place.
The market is not just a prime hub for fresh local produce. Today, it is also a popular meeting, shopping, and socializing place for families. You will find hundreds of artists, bakers, makers, and farmers proudly selling their best work.
Trust us; you don't want to miss exploring one of the coolest markets in Des Moines!
WORLD FOOD PRIZE HALL OF LAUREATES
A befitting homage to Dr. Norman Borlaug, the World Food Prize Hall of Laureates is a true representation of the fight against world hunger. One of the more unique attractions in Des Moines, the Hall of Laureates sits in the century-old Public Library Building of Des Moines.
Dr. Borlaug was awarded the Nobel Peace Prize for a lifetime of work to feed a hungry world, and the museum recognizes the achievements and pays tribute to those who championed causes of agriculture and world hunger. One of the primary reasons this place deserves a visit is to see the active efforts underway to eliminate hunger by the Global Youth Institute.
You will find themed rooms that both educate and inspire visitors, while the museum's gallery is a rich historical journey in itself.
DES MOINES CIVIC CENTER
A community in Des Moines began in 1979 with a vision to give local performers their dream platform where they strut their stuff. Today, the Des Moines Civic Center is that dream come true, where mesmerizing and stunning performance art is a testament to the massive achievements of this community.
Today, the world knows this center as a world-class facility of Iowan entertainment. You will find a range of amazing performances here, including gospel music, comedy shows, dance performances, musicals, and more.
SALISBURY HOUSE & GARDENS
If you've always wished for a taste of royalty, you can find it at Salisbury House & Gardens. This manor home was modeled after a king's house. Its Tudor build, along with the Carolean and Gothic element, is truly something worth seeing.
Tons of oak woodwork runs around the manor home, as well as rafters that history says are from the Shakespearean era. A trip here will take you to the family's original collection of tapestries, furnishings, and artwork.
While you're here, be sure to explore the magnificent grounds, the stunning art collections, and the breathtaking architecture. You can make reservations ahead for one of the guided tours for the best experience at Salisbury House & Gardens.
STATE HISTORICAL MUSEUM
The State Historical Museum is a treasure trove of priceless artifacts pertinent to Iowa. This museum is where you can learn all about the life the Iowans led before it became a state, the drastic changes it underwent, and more.
You will learn about the fascinating tale of the struggle the state residents went through when settlers arrived, the natural resources here, and more. For one of the most fulfilling experiences, you could try attending one of the special programs that the museum hosts.
A popular favorite of the crowd is "History on the Movie."
WATER WORKS PARK
Have your fill of water, fun, and other recreational activities at Water Works Park. Stretching for 1500 acres, this park is one of the largest urban zones in the country. It sits along the Raccoon River and is a prime hub of recreation, education, and conservation.
This outdoor oasis is a blessing for both residents of the city and its animals, improving the quality of life for everyone. Locals love the Crabapple Arboretum, dirt trails, and the stretch of hiking trails found here.
Water Works Park is the perfect place to unleash your inner adventurous self.
JASPER WINERY
Jasper Winery is a pet project by two avid and well-renowned gardeners of Des Moines, Paul and Jean Groben. This pair first planted their grapevines in 2000, and since then have earned their reputations as wine experts.
Head over to the winery with your family or friends and enjoy the local varietals of wine, live music, and a meal at the delightful café. At the tasting room of Jasper's Winery, each visitor gets to sample five complementary varieties of their production for free. What an absolute treat!
IOWA STATE FAIRGROUNDS
The Iowa State Fairgrounds in Des Moines is home to some of the best events Iowa has to offer.
Each summer in August, the fairgrounds is home to the Iowa State Fair, a can't-miss event that features agricultural competitions, entertainment, delicious fair food, and carnival rides for the whole family.
In addition to the fair, you can also find monthly flea markets, Iowa's Largest Arts and Crafts show, and much more.
GRAY'S LAKE PARK
Gray's Lake Park is located just south of downtown Des Moines and it's a great place to get outside and enjoy the beauty of the area.
With the Des Moines city skyline as a backdrop, this 166-acre park features a lake, a loop trail, boat rentals, and more.
Enjoy the 2-mile Kruidenier Trail that circles the lake — taking a walk over the pedestrian bridge along the way. The bridge is a can't-miss — especially at night! The multi-colored lights on the bridge light up each evening, creating a beautiful path.
In addition to the loop trail, you can also rent a boat, go fishing, visit the lake beach, or let the kids play on the playground. Gray's Lake Park is one of the most popular parks in Des Moines for good reason!
DES MOINES FAQ
Is Des Moines worth visiting?
Yes, Des Moines is definitely worth a visit! There's plenty of outdoor recreation, family-friendly activities, special events, a great downtown, and more.
What is Des Moines best known for?
Des Moines is best known for being a hub for insurance companies. It has been named the third largest u0022Insurance Capitalu0022 in the world.
What is there to do with kids in Des Moines?
There are plenty of things to do with kids in Des Moines. Visit the State Capitol, take them to Pappajohn Sculpture Park, visit the Blank Park Zoo, or have fun on the water at Gray's Lake Park!
MORE INFORMATION FOR YOUR TRIP TO IOWA
WHERE TO STAY IN DES MOINES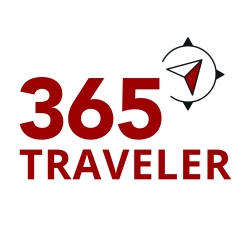 Latest posts by Sa Bal, Staff Writer
(see all)