If you're thinking of visiting Arizona, but tend to shy away from large cities, consider Flagstaff — where history, entertainment and natural wonder converge.
Popular with visitors any time of the year, Flagstaff, Arizona has a rich local culture spanning generations, evident in everything from historic businesses to the area's preservation of indigenous heritage. When you're not admiring the downtown district by day or basking in its nightlife, take a short drive to Coconino Forest to get back in touch with nature unique to Northern Arizona.
If you want explore even more, plan a day trip to one of the many national monuments in the region, where ancient dwellings of the Native Americans meet the secluded calm of the desert. The Grand Canyon, volcanic fields and snowy mountain sides are all a short drive away from town, making Flagstaff the perfect home base for outdoor adventures.
Here are 15+ awesome things to do in Flagstaff that we know you'll love.
COOLEST PLACES TO STAY IN FLAGSTAFF
Best Boutique Inn. Bespoke Inn raises the bar with the perfect blend of historic charm and modern amenities at this boutique inn. This historic property, built-in 1894 and formerly known as the Inn at 410, has been fully renovated into a modern masterpiece. It's located in the heart of downtown Flagstaff.
Best Location. Little America Hotel Flagstaff is located on 500 acres of Ponderosa Pine forest, just off I-40, making it a great location to visit the Grand Canyon or the Meteor Crater. You'll find an amazing restaurant onsite and a gorgeous outdoor pool.
Best Budget Choice. Days Inn & Suites by Wyndham East Flagstaff is a great budget choice with amazing reviews. This Flagstaff hotel is 10 minutes' drive from the Historic Downtown District, and features an indoor pool.
COCONINO NATIONAL FOREST
A natural treasure known for its red rock formations and wooded landscape, Coconino National Forest is just outside of Flagstaff, making it a great destination for a single hike or an entire camping trip. Along with swimming areas, geological wonders and ponderosa pine groves, the forest is home to a number of heritage and archaeological sites.
Honanki and Palatki Heritage Sites preserve ancient Indigenous cliffside homes, while the V Bar V site is open to the public for petroglyph viewing. At V Bar V, you'll have the chance to take in one of the largest rock art and best preserved Beaver Creek Rock Art Style areas in the region.
Whether you choose a guided petroglyph tour, a trail around the cliff dwellings or a hike right off of the Oak Creek Canyon Scenic Drive, a day in Coconino National Forest introduces you to Arizona's most varied landscapes firsthand.
Located within Coconino National Forest, the San Francisco Peaks define the Flagstaff horizon, acting as a constant reminder to get out there and hit the trails. Trails vary in length and difficulty and are mostly elevated, meaning there's no shortage of views.
Best for experienced hikers, Humphrey's Trail leads you to the highest point in the state through a true alpine environment. The peaks even make up part of the famous Arizona Trail, which you can experience in a 15-mile segment.
The Kachina, Veit Springs and Inner Basin Trails are some of the other hiking opportunities within the peaks area, which is adjacent to the Arizona Snowbowl. Mountain biking and horseback riding are also popular here.
Looking for more Flagstaff fun? Try one of these awesome activities!
MUSEUM OF NORTHERN ARIZONA
Operating on principles of research, conservation and education, the Museum of Northern Arizona (MNA) has been preserving the natural and cultural history of the Flagstaff region for nearly a century.
Located only a few minutes north of town, the museum promises an array of exhibitions focusing on Indigenous culture, archeological artifacts and local artists of the Colorado Plateau. The museum also hosts adult classes and a variety of kids activities to keep your youngest artists entertained.
Hours change seasonally, so keep any eye out on the museum website and calendar to plan your visit.
LOWELL OBSERVATORY
Founded by Percival Lowell, Flagstaff's Lowell Observatory brings research and education together on a hilltop only five minutes from the heart of town. Originally created to study the secrets of Mars, the observatory now hosts public programming. The programming here is designed to teach visitors about contemporary astronomy through hands-on experiences, using tools like professional-level telescopes.
Flagstaff was the globe's first Dark Sky City, meaning that special efforts were made to keep its skies clear and light pollution free. That designation, coupled with state of the art equipment and expert staff, make Lowell Observatory a one of a kind destination that takes stargazing to the next level.
Featured Tour: Flagstaff Stargazing and Astroportraits
LAVA RIVER CAVE
Located slightly northwest of Flagstaff, Lava River Cave was formed hundreds of thousands of years ago by way of a volcanic eruption. The heat produced by the eruption hollowed out a lava tube in nearby rocks, creating a cave that visitors can now enter and explore.
Open year round, the tunnel is about 3/4 of a mile long; you'll have to bring your own flashlights and make sure to always have a backup for your light source. As expected, the cave is both dark and cold, so dress appropriately even in the summer.
Exploring the cave and imagining the unique geological process that gave it its shape, makes a visit here an unforgettable experience that goes beyond a classic hike.
DOWNTOWN FLAGSTAFF
With shopping, dining and entertainment, Flagstaff's historic downtown can keep you busy from morning until long after the sun goes down. Much of the district includes restored architecture dating back to the 19th century, giving the area a refined Old West feel.
Among the historic facades, you'll find antique shops, galleries showcasing local art and jewelry, and boutiques. Dining destinations, on par with anything you might expect from the United States' largest cities, are spread out across Downtown Flagstaff, and the town comes alive after dark. Northern Arizona University's young crowd, mixed with locals and tourists keep the streets lively any night of the week.
Craft beer and fine wine go best with live music, especially along Historic Route 66, which runs through town. Make sure to catch a local show before settling in for a good night's sleep under one of the darkest star-filled skies in the country.
Featured Tour: Historic Downtown Tour OR Haunted Downtown Tour
WALNUT CANYON NATIONAL MONUMENT
A designated national monument, Walnut Canyon was formed by Walnut Creek, which surged through the region leaving layered rock walls in its wake. Visitors can view centuries-old Sinagua dwellings, concentrated around one part of the canyon via two main trails — the Rim and Island Trails. The Sinagua culture is known for its contributions to local artifacts, like Montezuma Castle.
The canyon's limestone and sandstone walls are curved to stunning visual effect, and the dwellings retain original elements, like wooden beams and doorways. Stop by the Visitor's Center for more information and resources about the canyon's long history in this Arizona mountain town.
Walnut Canyon is located a 20 minute drive southeast of Flagstaff.
HISTORIC BREWING COMPANY
In a town as devoted to its past as Flagstaff, it's no surprise that the Historic Brewing Company is one of the region's most popular stops for local brews. With Barrel & Bottle houses in both Flagstaff and Williams, Arizona, Historic Brewing features both homemade classics and rotating limited editions, with an option to satisfy any palette.
If you're visiting for the first time, don't miss a glass of the Piehole Porter, the cherry vanilla porter that started it all. If you're lucky enough to catch them in action, you can't go wrong with seasonal choices like Pumpkin Piehole and Undercover Cucumber, either.
Rustic decor puts you in the heart of the brewing process, while ping pong and weekend hours complete your Saturday or Sunday. Historic Brewing is located just north of downtown, adjacent to the Flagstaff Mall.
FLAGSTAFF EXTREME ADVENTURE COURSE
Ready for some adventure? Spend the day at Flagstaff's Extreme Adventure Course — where the trees become your playground and your challenge. This obstacle/adventure course is great for kids and adults alike, as there are options specially designed for both abilities.
Zip lines are the focus, but obstacles also include rope swings, nets and tons of other moving parts.
Your experience will include a safety demonstration to make sure you know your way around the course, and is divided into color-coded levels that increase in difficulty.
In case you want to invite a few brave friends or family members, group pricing is available alongside individual booking. The Extreme Adventure Course is a great way to merge getting active with getting out of your comfort zone, all while soaring above Flagstaff's ponderosa pines.
WUPATKI NATIONAL MONUMENT
Wupatki National Monument's scenic location and wealth of history make this Northern Arizona attraction a once in a lifetime destination. The Wupatki Pueblo was a grand structure in the 12th century, housing nearly 100 people and serving as a gathering center in the region. The pueblo itself has 100 rooms and even a ball court. It is best seen via a 0.5 mile trail loop leading out of the Visitor Center.
Along with Wupatki Pueblo, the monument entails several other villages accessible by hiking trails. Extend your visit by viewing the Wukoki, Citadel, Nalakihu, Lomaki and Box Canyon Pueblos to learn even more about prehistoric building styles.
The monument is located a thirty minute drive north of Flagstaff, making it the ideal day trip.
SUNSET CRATER VOLCANO NATIONAL MONUMENT
Only a few miles south of Wupatki lies Sunset Crater Volcano National Monument, which marks the site of a volcanic eruption. Though the eruption took place a thousand years ago, it is the most recent in the state, and the lava fields it left behind form an unearthly landscape.
Now covered in vegetation, the lava flow is a geological marvel open for hiking and biking. You can also take a scenic drive through the monument lands and view Sunset Crater itself. The hues of the crater's rim mimic the yellows and reds of a desert sunset.
The volcano itself is not active, and is known as a cinder cone. Thanks to their proximity, you can visit both Wupatki and Sunset Crater National Monuments in the same day.
CHARLY'S PUB & GRILL
Hidden in the historic Weatherford Hotel, Charly's Pub & Grill takes visitors back to the dawn of the 20th century, where glamour and good times met the independent spirit of the West. The coffee bar is a sophisticated spin on your morning cup of joe, adding Irish whiskey and cream to the menu.
Expect your usual espresso options, but don't be afraid to let Weatherford's baristas wake you up with a signature concoction. Charly's Pub & Grill is as much about atmosphere as it is about caffeine — every element of the space is meant to elevate your experience, from the baristas' uniforms to the vessel your drink is served in.
You'll also find Southwestern/French/ Italian/American-inspired cuisine here, along with cocktails, mocktails, and more.
ARIZONA SNOWBOWL
Operating since the 1930's, Arizona Snowbowl is a premier ski resort boasting the largest vertical drop in the state. A half hour drive north of Flagstaff, the Snowbowl invites you to unwind as much as it encourages you to try your luck on the slopes.
The Scenic Gondola is a Snowbowl attraction that lets you sit back and relax while your lift reaches heights over 11,000 feet. Take in Northern Arizona from a bird's eye view; the panorama can stretch all the way to the Grand Canyon.
The Gondola offers sunset rides during the summer season for a breathtaking experience in full color. Lodging is available at the Snowbowl, meaning you can make it your headquarters for a winter getaway and still explore Flagstaff.
GRAND FALLS
Thirty miles east of Flagstaff, you'll find a rushing waterfall right in the middle of the Painted Desert — Grand Falls. Reaching heights of over 180 feet, the falls are a natural phenomenon rivaling the best known waterfalls in the country, including Niagara.
Early spring is considered the best time of the year to visit. Melting winter snow contributes to much of the falls' cascading waters, so don't miss your chance if you're planning to be in Arizona in March or April.
The falls are in a remote location within the Navajo Nation, so planning ahead is best. There are picnic and viewing areas available for your convenience.
GRAND CANYON
This may be an obvious one, but the Grand Canyon should be at the top of your Northern Arizona activity list, especially if you have never visited before. The Grand Canyon is one of the most visited national parks in the country, and its Southern Rim sits within Arizona's state boundaries.
The Southern Rim is open all year and includes the historic Grand Canyon Village, as well as the visitor center and Desert View Campground. There are plenty of overlooks on both Hermit Road and Desert View Drive.
If you plan to stay in the area overnight, venturing under the rim on a day hike offers a completely different perspective on the mile-deep canyon. Only an hour and a half north of Flagstaff, the Grand Canyon can be as quick or extended a trip as you make it.
Recommended Tour: Grand Canyon Hiking Adventure with Photographer
RIORDAN MANSION STATE HISTORIC PARK
Take a step back in time with a tour of Riordan Mansion at Riordan Mansion State Historic Park.
Businessmen brothers Timothy and Michael Riordan and their families lived in Riordan Mansion in the early 1900s. The mansion is comprised of two separate homes connected by a common billiard room. The homes were built in 1904 and were designed by Charles Whittlesey, who also designed the El Tovar Hotel at the Grand Canyon. It is considered one of the best examples of American Arts and Crafts-style architecture open to the public.
Take a guided tour of the mansion to see the home, complete with furniture and the family's belongings. The grounds also feature picnic areas and a visitor center.
FLAGSTAFF FAQ
How do I spend a day in Flagstaff?
There are many ways to spend a day in Flagstaff! There are plenty of outdoor adventures, family friendly activities, historic sites, and more. The Arizona Snowbowl, Lowell Observatory, and Museum of Northern Arizona are the most popular places to visit.
What is Flagstaff known for?
Flagstaff is best known for being a gateway to the Grand Canyon National Park. The San Francisco Mountain Peaks in Coconino National Forest are also really popular.
How many days should I spend in Flagstaff?
Any amount of time is good, but to really hit the main spots you need at least 3 days. You can enjoy spending time in the historic downtown area, take day trips to the Grand Canyon or Horseshoe Bend, and explore some of the awesome outdoor adventures Flagstaff has to offer too.
MORE INFORMATION ABOUT YOUR TRIP TO ARIZONA
WHERE TO STAY IN FLAGSTAFF ARIZONA
Follow us here: Facebook | Twitter | Instagram | Pinterest | YouTube | MSN | TripAdvisor | Flipboard
All articles belong to 365 Atlanta Family LLC, and all photos belong to us as well, unless otherwise noted. It's all copyrighted. Please don't repost anything elsewhere without asking me first. All rights reserved. This site uses cookies to enhance your experience.
We make no guarantees of any price listed on our site. We are not responsible for content on external web sites linked from ours, including linked resources, an external blog post, any partner site, hotel property sites, or affiliate sites. We only write about places we love in an attempt to help you in your adventures, but we can't guarantee you will love them, too.
Posts may contain affiliate links at no cost to you. Several of our trips are also compensated by the respective tourism boards for the city or state we are visiting. This never impacts how we share the destination with you – opinions are always our own and we pride ourselves on that. We do not sell links or accept unsolicited guest posts under any circumstances. Don't even ask.
United States Copyright, 365 Atlanta Family, LLC
View our Privacy Policy | Subscribe to our Newsletter | Contact Site Owner | View Terms & Conditions | About Us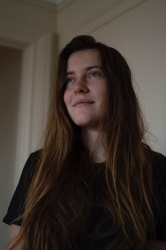 Latest posts by Anita Maksimiuk, Staff Writer
(see all)