Although it is smaller than the major metropolitan areas to the north and west, Fort Wayne, Indiana is not a small place. As the second-largest city in Indiana, Fort Wayne offers much of what big cities have, without the crowds or price tags that often coincide with that size.
This city sometimes underappreciated by Midwesterners, but it's practically a hidden gem for everyone else.
That said, Fort Wayne has been recognized time and time again as a place worth paying attention to. Travelocity once named it as a Top 5 Best City in the United States to visit with kids! Not to mention that it is a four-time All America City award winner from the National League of Cities, and the Parkview Field in Downtown Fort Wayne is the #1 Minor League Stadium in the U.S. It's obvious this Indiana city should not be overlooked.
Here are 18 things to do in Fort Wayne Indiana that will make you fall in love with this city too.
FOELLINGER-FREIMANN BOTANICAL CONSERVATORY
Nestled in the heart of Downtown Fort Wayne is a lush paradise one wouldn't expect in a large city. The Foellinger-Freimann Botanical Conservatory is home to three indoor gardens and four outdoor gardens, as well as evolving exhibits to showcase the beauty of nature for the public.
These various plant exhibitions demonstrate the wide variety of flora that flourishes in all kinds of circumstances. The conservatory is home to over 2,000 plants!
The Showcase Garden features seasonal exhibits throughout the year, along with its permanent plant families of bamboo, loquat tree, gardenias, hibiscus, and creeping fig. Whereas the other two indoor gardens, the Tropical and Desert gardens, demonstrate how vastly different plant life can be just based on the environment it calls home.
Four outdoor gardens at the conservatory offer visitors an opportunity to spend time outside. They have the Exploration Garden, the Terrace Garden, Streetside Garden, and Beverforden Garden, that has everything from goldfish ponds and a bronze statue by artist/Michigander Tony Frudakis, to seasonal plants and rhododendrons.
These amazing botanical gardens are a can't-miss!
FORT WAYNE CHILDREN'S ZOO
The Fort Wayne Children's Zoo has been a staple in the Fort Wayne and Indiana communities for decades. This seasonally operating zoo has been known as the Nation's Best Children's Zoo, and continues to update its offerings for the betterment of the community, as well as the animals they care for.
The Fort Wayne Children's Zoo has four main sections: African Journey, Australian Adventure, Central Zoo, and the Indonesian Rainforest.
In addition to being a place for families, the zoo is also a Certified Sensory Inclusive space by KultureCity. This means they have quiet places, sensory bags, and headphones for guests to use who have additional sensory needs. They also have sensory-friendly trained staff to help make the zoo a place that everyone can enjoy.
SCIENCE CENTRAL
Housed within the original City Light & Power building from 1908, is the pipe dream of a group of teachers, parents, and community members. Science Central was a dream of theirs to bring hands-on science learning and exploration to families, and those dreams were brought to fruition when it opened in 1995. The program was originally called the Science Collective of Northeast Indiana, Inc.
Science Central is home to many permanent exhibits, including Science On a Sphere. This exhibit, the first in Indiana and one of only 100 in the world, shows a six-foot spherical Earth that "floats" in the air and rotates as our Earth does on an axis. Visitors can see our world as astronauts do from space, and different buttons show patterns like ocean currents or storms. This exhibit was developed by the National Oceanic and Atmospheric Administration.
Demonstrations are also available throughout the museum to teach families all about science in a fun way. The Kids Central space is for younger science explorers under the age of seven to enjoy safe, hands-on activities, and the High Rail Bike is an exciting way for children to learn about gravity, as well as balance from 25 feet in the air!
PROMENADE PARK
Created as a means to further connect Fort Wayne's three rivers to the hustle of the city, Promenade Park is a unique feat of urban development. By creating a hub for recreation, arts, and culture around the rivers (St. Marys, St. Joseph, and the Maumee), both visitors and residents can enjoy the natural wonders the city has to offer.
There are green spaces to enjoy, a tree canopy trail, an amphitheater, a playground, and a water play area for children as well. The Doermer Kids' Canal provides naturalistic splash pads for kiddos to enjoy the water on their own terms. As the Promenade Park area continues to grow and thrive, there will be even more for everyone to enjoy in this aquatic oasis.
RIVERFRONT FORT WAYNE
Fort Wayne's newest district is Riverfront Fort Wayne. Promenade Park was the initial step in creating the area, with a focus on appreciating the three rivers that call the city home. The district says it's the perfect metaphor for the city and Northeast Indiana because, "just like our rivers" they are "always moving."
By centralizing the rivers that were once necessary for commerce throughout the area, the district pays homage to the land's history. The district notes that the late 1900s led to general disuse of the rivers, and they largely disappeared behind walls and brush after significant flooding in the 1980s. Now Riverfront Fort Wayne is building up the riverfront areas to make them a destination for everyone.
FORT WAYNE FIREFIGHTERS MUSEUM
Not simply a way to commemorate the Fort Wayne Fire Department, but fire fighting as a whole, the Fort Wayne Firefighters Museum has been hosting visitors since the late 1970s.
They are home to a large collection of fire apparatuses, uniforms, gear, and tools to showcase how far firefighting has advanced through the years. The museum also says they exist to not just remember the history but to "teach and promote fire safety and prevention" as well.
FORT WAYNE MUSEUM OF ART
In its early days, the Fort Wayne Museum of Art was actually a series of informal drawing and painting classes. What was then known as The Fort Wayne Art School grew to include the museum and the two parted ways in 1977. The FWMoA now features 10,000 square feet of space dedicated to helping visitors appreciate art.
This fully accessible art museum has a collection of almost 5,000 American artworks, from paintings to photographs, as well as collections that highlight "underappreciated" artists of the last two centuries. Those five spotlighted artists are Steven Sorman, Robert Kipniss, Katja Oxman, David Shapiro, and Deniss McNett.
The FWMoA also curates short term exhibitions that present work from the 19th century onward, that have previously included topics such as African American Artists of Paulson Fontaine Press and Larry Burrows: Life in Vietnam.
GRAVE OF JOHNNY APPLESEED
Did you know Johnny Appleseed had a real name? His name was John Chapman and he's buried in Fort Wayne. The Grave of Johnny Appleseed can be found in the aptly named Johnny Appleseed Park.
According to Atlas Obscura, the pioneer days are celebrated every September during the Johnny Appleseed Festival, which carries on Chapman's legacy. His legacy is carried further at Parkview Field, home of the TinCaps, which are named after Chapman's tin stew pot hat.
PARKVIEW FIELD
Parkview Field is home to the Fort Wayne TinCaps — the John Chapman homage team, mentioned above — who are Minor League Baseball's High-A affiliate to the San Diego Padres.
The TinCaps team was formerly known as the Wizards, before changing their name in 2008. Parkview Field opened in 2009, and hosts more than half a million guests every year.
CATHEDRAL OF THE IMMACULATE CONCEPTION
Before it was housed in this gorgeous cathedral space, the congregation lived as St. Augustine's in a cozy log church in 1836, per the Fort Wayne History Center. Later, after the Catholic Diocese of Fort Wayne was created, and the Cathedral of the Immaculate Conception was consecrated in 1861.
Tours of the cathedral, which is still the congregation's home and used for services, can be arranged by contacting the church.
HISTORY CENTER
The History Center, located in Fort Wayne, is home to the Allen County-Fort Wayne Historical Society. Since 1980, the society, created in 1921, has lived inside the City Hall building designed by John F. Wing and Marshall S. Mahurin in 1893. The History Center also controls the Barr Street Market, which is the oldest public space in the city, dating all the way back to 1837.
While the center hosts temporary exhibits, they also have their own astounding collection of items. They own more than 32,000 artifacts, 20,000 photos, and thousands of feet of archival materials. Their permanent exhibits showcase the history of Allen County, as well as Fort Wayne.
Giving space for the Native people of the land, the center includes a history of the Miami Native American tribe that originally called the Three Rivers area home. In particular, they highlight the history of the tribe's largest village of Kekionga. The center also includes history of important leaders to the Miami tribe, including Chief Little Turtle (mihšihkinaahkwa) and Chief Jean Baptiste de Richardville (pinšiwa).
DEBRAND FINE CHOCOLATES
A 2020 Travelers' Choice recipient from TripAdvisor, DeBrand Fine Chocolates has been a sweet spot in Fort Wayne since 1987. Owner Cathy Brand-Beere, who grew up in a confectionery family, had a dream of opening a chocolate shop since she was a little girl. Now, they have four retail locations in Fort Wayne, as well as one in Indianapolis, so lots of folks can appreciate their chocolate creations.
Tours are even held at the Auburn Road location, which lasts less than an hour. Their tour schedule is available on their website and private tours can be arranged upon request.
HISTORIC OLD FORT WAYNE
Created as a way to maintain the fort and cultivate programming for the general public, Historic Fort Wayne, Inc. started in 2004. The organization exists to educate visitors about the significance of the Historic Old Fort Wayne, as well as the Northwest Territory and Indiana during the 17th and 18th centuries.
Because the Old Fort is within a public park, the grounds around it are always open. However, the buildings themselves are only available to the public during special events. The reconstructed fort was completed in 1976 and opened just ahead of the country's Bicentennial. The fort was rebuilt using the drawings of Major Whistler from 1814.
LAKESIDE PARK
Established in 1908, Lakeside Park is an institution in Fort Wayne. Well-known landscape architect George Kessler designed the park, which has been a gorgeous piece of the city's history for well over a century.
The garden at Lakeside Park was designated a National Rose Garden in 1928. Lakeside has four lagoons, walking paths, an Italianate sunken garden, pavilions, and buildings for events. There is also a playground and permitted fishing out of the Lakeside Pond. (Fishing licenses can be obtained through the DNR's program Go FishIN in the City.)
EMBASSY THEATRE
Saved by a group of dedicated community members in 1972, the ornate Embassy Theatre has been Fort Wayne's performing arts spot since 1928, when it was known as the Emboyd Theatre.
Greats such as Duke Ellington, Doris Day, and Louis Armstrong have graced the stage, and Bob Hope even had his first emcee job at this theater. Now the space is still up and running with musicians, touring Broadway shows, and all kinds of performances.
THE CASTLE GALLERY
A Romanesque-style home circa 1905, The Castle Gallery is an art showcase in a house that is itself a work of art.
The castle has presented art from around the world since becoming a gallery in 1995, and is the perfect venue to see how the art would look in one's own home. Their artist base is always changing, but current artists on display can be found on their website.
No admission fee is needed for entry, though the gallery does suggest a donation.
ARTLINK
Another of Fort Wayne's art galleries is Artlink, a space for contemporary art. Located inside the Auer Center for Arts and Culture in the city's downtown, this free gallery is available for anyone to enjoy.
Their exhibits are always changing and cover a wide variety of artistic modalities. They've hosted painters, light artists, sculptors, and all kinds of work through the years.
They are also accommodating for a variety of visitors' needs, simply call ahead of your visit should you need any accommodations.
FOX ISLAND NATURE PRESERVE
Within the bounds of the Fox Island County Park is the 270-acre Fox Island Nature Preserve. The animals and plants protected within the preserve number in the hundreds.
Environments within the preserve are vast, as they range from marsh to prairie and even wooded sand dunes. The park itself is the largest contiguous forest in Allen County.
MORE INFORMATION FOR YOUR TRIP TO INDIANA
WHERE TO STAY IN FORT WAYNE INDIANA
Downtown Luxury. The Bradley is a great highly-rated downtown option. Just a short walk from the museum and theater, this 4-star location puts you central to many of the great Ft. Wayne entertainment options.
Best Budget Option. Wyndham Garden Fort Wayne is about 4 miles from downtown, but highly rated at a good price. There's a connecting indoor and outdoor pool and hot tub, and a hot breakfast.
Downtown Budget. Look at Historic Sion Bass Guest House if you want to be closer to downtown at a low price. It's about a half mile from the theater. It also offers city views and a sun terrace.
Follow us here: Facebook | Twitter | Instagram | Pinterest | YouTube | MSN | TripAdvisor | Flipboard
All articles belong to 365 Atlanta Family LLC, and all photos belong to us as well, unless otherwise noted. It's all copyrighted. Please don't repost anything elsewhere without asking me first. All rights reserved. This site uses cookies to enhance your experience.
We make no guarantees of any price listed on our site. We are not responsible for content on external web sites linked from ours, including linked resources, an external blog post, any partner site, hotel property sites, or affiliate sites. We only write about places we love in an attempt to help you in your adventures, but we can't guarantee you will love them, too.
Posts may contain affiliate links at no cost to you. Several of our trips are also compensated by the respective tourism boards for the city or state we are visiting. This never impacts how we share the destination with you – opinions are always our own and we pride ourselves on that. We do not sell links or accept unsolicited guest posts under any circumstances. Don't even ask.
United States Copyright, 365 Atlanta Family, LLC
View our Privacy Policy | Subscribe to our Newsletter | Contact Site Owner | View Terms & Conditions | About Us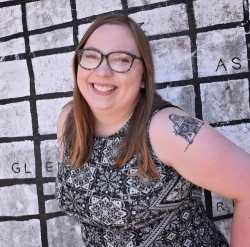 Latest posts by Amanda Finn, Staff Writer
(see all)