Fredericksburg, Virginia may seem like an offbeat destination compared to nearby Washington D.C or Richmond, but this small town has tons of unexpected attractions that are guaranteed to leave a lasting impression.
Set along the banks of the Rappahannock River, Fredericksburg played a crucial role during the Civil War, reminders of which are present in the town's National Cemetery and other historic sites. Going even further back in American history, the town was once home to the Washington family, and it's part of the fabric of the first president's daily life.
With an emphasis on Colonial-era Virginia, Fredericksburg has plenty of opportunities to reflect on the region's tumultuous past, while getting to know its present. Located just about halfway between Richmond and the nation's capital, Fredericksburg is the ideal base for exploring both cities and the communities linking them.
Here are 14 things to do in Fredericksburg VA that you don't want to miss!
INDIAN PUNCH BOWL
Winding around the western edge of town, the Rappahannock River is one of Fredericksburg's main attractions, providing water fun, hiking opportunities and a picturesque riverfront at Old Mill Park. The riverbank is also home to a landmark known as the Indian Punch Bowl, located on the Rappahannock River Heritage Trail.
Named and inscribed in the early 18th century, this uncanny bowl-shaped carving is thought to have been used by local Native Americans as a mixing vessel for plant- based poisons.
The rock that the bowl has been carved into can be reached from the trail; you'll recognize it thanks to the small information board that stands nearby. While on the trail, walk the 1.5-mile-long paved pathway to learn about local history, loop around town and enjoy the peace and quiet. The trail takes you from the intersection of Ford and Princess Anne Streets to Fall Hill Avenue on the north side of town.
WASHINGTON HERITAGE MUSEUMS
Fredericksburg's Washington Heritage Museums are a group of historic sites located in the heart of town, only within a few blocks of one another. This hub of American history includes the Mary Washington House, Hugh Mercer Apothecary, and Rising Sun Tavern. Tickets for one or all of the museum can be bought online or on-site; The Heritage Pass gives you full access if used within three months of your purchase.
Located on quiet Charles Street, the Mary Washington House was a gift from George Washnigton to his mother. Bought in 1772, the home served Mary Ball Washington for nearly 20 years and is now open to the public. Taking in the home's small garden, handsome exterior and charming shutters, it's easy to imagine an elderly Mrs. Washington tidying up, preparing for a visit from the soon-to-be president himself.
The Hugh Mercer Apothecary Shop is located just a few minutes away, and now functions as a museum focusing on Colonial-era medicine and pharmacy history. Dr. Mercer treated Mary Washington and served the town of Fredericksburg for 15 years before joining the Army during the Revolutionary War.
Lastly, head down Caroline Street to stop into the Rising Sun Tavern, the former home of George Washington's youngest brother Charles. The home became the town tavern in 1792, and served weary travelers for the next 35 years.
A visit to these museums is one of the best things to do in Fredericksburg VA!
JAMES MONROE MUSEUM AND MEMORIAL LIBRARY
If you've gotten your fill of Washington family history, move on to the James Monroe Museum and Memorial Library to delve into the life of the 5th president of the United State. Established by Monroe's descendants in 1927, the museum is said to stand on land that one housed the former president's law office.
The brick building is now home to an extensive library, and rotating exhibits that shine light on Monroe's life and legacy. A number of permanent displays catalog little known aspects of the Monroe presidency. The James Monroe Museum is open daily, though hours change slightly during the winter months.
CHATHAM MANOR
Dating back to 1771, Chatham Manor is a towering brick mansion with a turbulent history. Beginning as a slave plantation, the manor belonged to the wealthy Fitzhugh family, who hosted prominent political figures at their home for decades. Nearly a century after its construction, the manor was abandoned by its owners and used as a headquarters by the United State Army during the Civil War. Turned into a field hospital, the building saw the likes of Clara Barton and Walt Whitman as they cared for injured soldiers.
The home was renovated in the 1920's after landing under new ownership. As the country house of a wealthy family, the building adopted the ornate aesthetic that defines it to this day. Overlooking the Rappahannock River and Fredericksburg, Chatham Manor stands as a permanent reminder of the town's past.
The Manor grounds are open daily, with varying spring and summer schedules.
GARI MELCHERS HOME & STUDIO
Known as Belmont, the Gari Melchers Home and Studio gives visitors access to a 19th century artist's workspace and living quarters just a few minutes north of town. Born in 1860, Melchers was mainly a figure and portrait painter who built a reputation in the American and European art scenes. Today, Melchers' studio displays the painter's masterpieces, and offers insight into his meticulous process. The historic home next door provided him with comfort and inspiration, and it remains open to visitors.
The property's gardens, maintained by Gari and his wife Corinne, add to the idyllic atmosphere and allow us to imagine the painter taking an afternoon stroll through the perennials before heading back to work.
While the gardens and grounds can be explored at your own pace, a tour is the best way to experience the home and studio; tours run all day and don't require advance booking unless you have ten or more people in your party. The Gari Melchers Home & Studio is open daily.
FREDERICKSBURG NATIONAL CEMETERY
Fredericksburg saw a number of battles between the Confederate and Union armies during the Civil War, marking it as one of the war's pivotal locations.
To honor those who gave their lives in battles fought in the area between Washington DC and Richmond, visit the Fredericksburg National Cemetery, located on the south side of town. Over 15,000 Union soldiers rest at the cemetery, which is part of the Fredericksburg and Spotsylvania Battlefield Memorial National Military Park.
The burial ground is located in an area known as Marye's Heights, which was a strategic point during the conflict. The cemetery also holds the graves of 300 soldiers buried after 1869, including Spanish American War, WWI and WWII veterans. The National Cemetery is located right next to the Fredericksburg Battlefield Visitor Center and is open daily.
RIVERSIDE CENTER FOR THE PERFORMING ARTS
Serving Central Virginia, the Riverside Center for the Performing Arts is the perfect venue for a relaxing night out. Fredericksburg's cultural scene may be small, but it's guaranteed to pack a punch with a revolving show schedule featuring everything from classic plays to contemporary work.
With a dinner theatre fly loft, guests can enjoy a gourmet three-course meal along with the show. A spacious performance space introduces a new take on a traditional layout, rolling a dining and theatre experience into one memorable night.
A. SMITH BOWMAN DISTILLERY
Known for opening Virginia's oldest distillery, A. Smith Bowman is a legend among whiskey greats. Family- owned and in operation since 1927, the Fredericksburg distillery has a storied past and decades of distilling expertise, resulting in some of the most acclaimed spirits in the country. Steeped in tradition, a core line of bourbons stays true to the company's roots, while a series of small batch and experimental products embodies an innovative spirit.
Tours and tasting are available to the public, along with a small gift shop where you can buy a bottle of your favorite spirit along with souvenir gear. If booking a tour in advance doesn't mesh with your schedule, walk-ins and complimentary tastings are welcome.
The distillery is open daily and advance booking is highly recommended if you're hoping to take a guided tour of the facilities.
FREDERICKSBURG'S OLDE TOWNE CARRIAGE – BEST OF FREDERICKSBURG TOUR
Guided by professional horsemen, Fredericksburg's Olde Towne Carriage tours invite visitors to take a step back in time while getting to know the area. Strolling through town is one thing, but taking in the sights from a vintage carriage helps you tune in to historical sights on a deeper level.
As you imagine your carriage rumbling over cobblestone streets from another era, your guide will narrate the route based on the tour theme of your choice. Options include the Best of Fredericksburg Carriage Tour, a spooky Witches, Ghost, Murder and Mayhem Tour, and the exclusive springtime Victorian Garden and Tulip Explorer Tour.
Private rides are available for special occasions or romantic nights out, and the wintertime Jingle Bell ride gets you in the holiday spirit. Take an Olde Towne Carriage Tour any time of year to see Fredericksburg in a new light with the help of a local expert.
KENMORE
Fredericksburg's Kenmore Estate, also known as Kenmore Plantation, is yet another must stop on your George Washington-themed tour of Central Virginia. Only two blocks away from Mary Washington's home, Kenmore belonged to Washington's sister Betty and her husband. The brick manor is adorned with 18th century furnishings meant to reflect the daily, upper class lives of Betty and Fielding Lewis.
The manicured grounds are open to the public, along with the Crowninshield Visitor Center, which houses the Bissell Gallery. Guided tours are offered daily, and tickets can be purchased either at the Visitor's Center or online.
If you have time after your tour, keep the momentum going by heading across the river to George Washington's Ferry Farm. Just west of town, Ferry Farm is a replica of the home George Washington grew up in. Having moved to the area at just six years old, Washington had a strong relationship with Fredericksburg.
Excavated artifacts, displays and exhibits guide you through the home, as your tour guide narrates the stories of Washington family members and people who were enslaved on the property. Both Kenmore and Ferry Farm are maintained by the George Washington Foundation and open to the public daily.
SHANNON AIR MUSEUM
For a break from Colonial history, drop by the Shannon Air Museum to delve into the history of Shannon Airport. This local landmark is home to its original owner's aircraft collection, which features rare vessels from the early days of aviation. Sid Shannon Jr.'s collection and love of flying live on in a museum format, bringing rare models under the spotlight.
Exhibits focus on individual models, the stories behind them, and the Virginia pilots who played important roles in the state's aviation history. The museum is open Monday through Saturday and can be viewed via guided tour. Tours can be booked online or on the spot as walk-ins. The Shannon Air Museum is a short drive south of Fredericksburg
FREDERICKSBURG/SPOTSYLVANIA NATIONAL MILITARY PARK
Fredericksburg & Spotsylvania National Military Park is an all-day destination filled with Civil War history that stands out among the country's smaller national parks.
The park is just outside of town, and includes four battlefields which you can view via car or hike through on foot. The fields are labeled according to the year the battles took place (1862-1864), and it's best to take one day to visit two of the parks, rather than trying to fit all four into a single visit.
The park's most popular hikes include the Lee Drive, Gordon Flank Attack and Spotsylvania History trails, among others. Don't miss the Old Salem Church, which is located along Route 3 and served as a hospital and civilian shelter during the Civil War.
Check the calendar for a schedule of ranger programs at the Fredericksburg and Chancellorsville Visitor's Centers, including guided walks. While tours are not officially offered by park staff, private companies specializing in the region's Civil War history offer walking tours of the battlefields.
ALUM SPRING PARK
Every town needs a picnic destination, and Alum Spring Park is Fredericksburg's favorite local green space. Grills, horseshoe pits, picnic tables and a play area make it an ideal spot for the kids to run free while you relax in the shade.
Set up an outdoor lunch or stop by in the evening before heading to a restaurant downtown.
SPOTSYLVANIA AFRICAN AMERICAN HERITAGE TRAIL
Established by Spotsylvania County, the area's African American Heritage Trail follows the stories of local African American communities dating back to the early 18th century. The trail is a driving tour traversing 75 miles of Virginia's rolling hills and creating a loop that passes through Fredericksburg and Lake Anna.
An online brochure and interactive map guide you through rural Spotsylvania, marking cultural sites, lodging, and dining destinations along the way. The trail is a ready-made itinerary for anyone who's curious about this rural pocket of Virginia. Split the 75 miles up over two or three days to get the full experience.
MORE INFORMATION FOR YOUR TRIP TO VIRGINIA
YOU MIGHT ALSO ENJOY
WHERE TO STAY IN FREDERICKSBURG VA
Follow us here: Facebook | Twitter | Instagram | Pinterest | YouTube | MSN | TripAdvisor | Flipboard
All articles belong to 365 Atlanta Family LLC, and all photos belong to us as well, unless otherwise noted. It's all copyrighted. Please don't repost anything elsewhere without asking me first. All rights reserved. This site uses cookies to enhance your experience.
We make no guarantees of any price listed on our site. We are not responsible for content on external web sites linked from ours, including linked resources, an external blog post, any partner site, hotel property sites, or affiliate sites. We only write about places we love in an attempt to help you in your adventures, but we can't guarantee you will love them, too.
Posts may contain affiliate links at no cost to you. Several of our trips are also compensated by the respective tourism boards for the city or state we are visiting. This never impacts how we share the destination with you – opinions are always our own and we pride ourselves on that. We do not sell links or accept unsolicited guest posts under any circumstances. Don't even ask.
United States Copyright, 365 Atlanta Family, LLC
View our Privacy Policy | Subscribe to our Newsletter | Contact Site Owner | View Terms & Conditions | About Us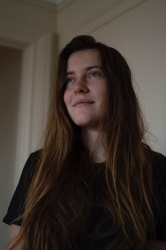 Latest posts by Anita Maksimiuk, Staff Writer
(see all)