Lying in the heart of Southern Indiana is the charming town of French Lick. People mostly know it for its mineral springs, the historical chronicles of which you can find at the West Baden Museum of French Lick.
Apart from the rich history of this lovely Indiana town, there are also endless options for entertainment and fun for people of all ages in French Lick.
Ready to learn more? Here are 17 awesome things to do in French Lick Indiana that you and your crew are gonna love!
Do you wish you could travel more, but don't want to pay the expensive cost of airfare for your whole family? There is a way to fly your family for free and it's easy to learn! Families Fly Free is a program that teaches families how to fly for free using travel rewards – including our family!
Want to learn how your family can do it too? Click here to grab 7 Secret Hacks for flying free that the founder of Families Fly Free personally uses to take her family of 4 all over the world!
COOLEST PLACES TO STAY IN FRENCH LICK INDIANA
Best for Families. Big Splash Adventure Hotel and Indoor Water Park is a property in French Lick 0.8 miles from the city's center. A great option for kids as long as you can tear them away from the water slides to do other activities. Breakfast is included here.
Best Budget Option. Green Gables Bed & Breakfast is wonderfully reviewed and at a low price. Each unit has a patio offering lake views. It's a bit off the beaten path, though.
Best Rustic Option. Wilstem Cabins is 6.8 miles to French Lick Casino and West Baden Museum. It's a beautiful, tree-covered property in a rustic location. Each unit features a fully equipped kitchen with a microwave and a fireplace. This property also has a pool, and is rated great for couples.
HOOSIER NATIONAL FOREST
Nestled high in the rolling, picturesque hills of south central Indiana is the Hoosier National Forest. It stretches for 203,000 acres, proving a plethora of facilities and opportunities for visitors to have a great time here. You could go hiking on one of the 260 trails here, fish in the rivers or lakes, and even go road cycling or mountain biking.
Not only that, but the forest is also a splendid place to camp out at for a weekend. What could be a better getaway than the primitive cabins that promise a lush escape from the pressures of city life? All you need is to make campsite reservations, pack your bags, and commune with nature to your heart's content at the forest.
FRENCH LICK SCENIC RAILWAY
There's nothing quite like indulging in a few hours of life's simple pleasures, such as a scenic railway ride. French Lick's Scenic Railway is one of its most popular attractions for visitors, who love the 20-mile long day trips that transport the passengers through certain scenic parts of the Hoosier National Forest.
There's plenty of natural beauty one can experience up close on this railway ride. It carries you through Indiana's second longest train tunnel, which is comprised of picturesque sights through and through.
You can reserve one of the many special train journeys the railway offers, including the Easter Bunny Train, the dinner train, the tasting train and, of course, the Polar Express. You must note that the latter in the most popular among the younger crowds, who simply love traveling all the way to North Pole on the scenic railway for a chance to meet Santa Claus.
FRENCH LICK RESORT
French Lick Resort is the place to head to if you've got a relaxing vacation in mind. The welcoming resort lies in the heart of the beautiful Hoosier National Forest, comprising of everything that a vacationer would need.
The resort has a range of amenities, including two spa facilities, three golf courses and two historic hotels within the vicinity for your accommodations. The resort also houses its own casino (more below), with a luxurious and spacious gambling area.
Golf is a popular pastime here, and golfers can try their hand at The Pete Dye Course at French Lick, The Donald Ross Course at French Lick, or The Valley Links Course.
The resort gives you a chance to live the elite life throughout your stay. You can wine and dine at a choice of fabulous restaurants, take trolley or bike tours of the resort, go hiking or horseback riding, or bowl at Pluto's Alley.
FRENCH LICK CASINO
Do the slots hold your fancy? Then here's a chance to try your luck at a game or two in French Lick. Here, the Vegas-style, French Lick Casino draws boisterous crowds on its singular floor with 27-foot high ceilings, located at the French Lick Resort.
At this casino, visitors can try their hand at jackpot slot machines, progressive jackpots, and a couple of other game machines. The action is something you shouldn't miss when visiting French Lick.
Be sure to try the craps, roulette and blackjack at the casinos. The casino is also a splendid place to hang out with your friends. There's tons to enjoy here as a group, such as the Casino Park Grill, live entertainment and promotional events that happen is massive entertainment lounge.
FRENCH LICK WINERY
The French Lick Winery is an ideal pick for a day of pleasure in this part of Southern Indiana. The French Lick Winery is where you can wine and dine with your friends and loved ones.
Visit the winery, view the production facility from the winery's observation area, and explore the gift shop. You can also book an appointment if you wish to participate in one of the tours here, including Spirits of French Lick and Craft Distillery tours.
Even if you're not up for a tour, you can just come by during business hours and taste your favorite brews at the counter any day you like!
PATOKA LAKE WINERY
Indiana has one of the most unique wineries of all, the Patoka Lake Winery. Here you'll find some of the most unique accommodations — 2-story silo suites — alongside their tasting room.
The suites are a slice of luxury, for they boast king-sized beds, kitchenettes, fireplaces, Jacuzzi tubs and everything you you need for a comfortable getaway.
Moreover, if you book one of these silo suites for your stay, you get reserved parking and complimentary tastings as part of the package. In fact, this winery is one of the most intimate places you could find for a cozy and romantic getaway with your partner.
Flying into Louisville? You're going to need a car. Great rates and comparisons on all major brands, including Enterprise and Hertz make Discover Cars our favorite travel tool. Click here to compare rental car prices.
XANADU
Looking for a sweet treat and some of the best coffee around? Make a stop at Xanadu Coffee & Creamery.
You will find this coffee and creamery facility inside the West Baden Springs Hotel, which is part of the French Lick Resort. Once here, you can treat yourself to a variety of yummy desserts, including chocolate chip cookies, ice creams, fresh waffle cones, and even your favorite Starbucks coffee.
If you happen to visit Xanadu during good weather, you will have an even better experience, with the lovely outdoor seating and ambience. What could be better than some glorious sunshine, a hot cup of coffee and a baked delicacy?
FRENCH LICK WEST BADEN MUSEUM
In addition to its amazing attractions, French Lick also has a fascinating history along. If you wish to learn all you can about this interesting town, then you must head over to the French Lick West Baden Museum. This museum's topmost objective is to showcase and safeguard the town's history and organize engaging exhibits for visitors to enjoy.
Here you learn how French Lick earned its unusual name, how it was in the early days as a spa resort, how illicit gambling once tainted its reputation, and lots more. There are plenty of things to explore at this museum, including an exhibit on Larry Bird, the most famous sportsman of French Lick.
SHOTZ MINIATURE GOLF AND LAZER TAG
Shotz Miniature Golf and Lazer Tag is one of the most popular, family-friendly hangouts in French Lick. This facility is usually at the top of the list of destinations for family vacations. It's comprised of several features, including indoor laser tag, a cosmic indoor golf course with nine holes, and an outdoor miniature golf course with 18 holes.
People of all ages come here to have a good time, and it's especially fun for the kids. With convenient parking close by, reasonable charges and a clean, well-maintained space, there is no reason why you shouldn't plan an outing here during your vacation in French Lick.
BIG SPLASH ADVENTURE INDOOR WATERPARK
Big Splash Adventure Indoor Water Park is where you can frolic and splash in the water to your heart's content. This park is one of those family-friendly facilities where every family is sure to have a good time together.
Its prime features include retractable roofs, water slides, lagoons, and artificial indoor rivers. You will see people of every age squealing with childlike delight on the Jolly Roger Jetty slide, the Lost Treasure Lagoon, Lost River, and the Pirate's Plunder. These are the most famous water rides here that beckon visitors to enjoy to their heart's content.
There is no better place to pick for a family-fun day than the Big Splash Adventure Indoor Water Park when you're vacationing on this side of Southern Indiana.
Stay Here: Big Splash Adventure Hotel and Indoor Water Park
WILSTEM WILDLIFE PARK
Wilstem Wildlife Park is always on the itinerary for every visitor and local of Southern Indiana. This property stretches for 1,100 acres, and sits between Paoli Indiana and French Lick. At this wildlife park, you'll find zip lining tours, animal encounters, horseback trail riding, and more.
Every bit of these 1,100 acres narrates a captivating tale from history, regarding its preservation and restoration from the 1980s. If you visit this park, you will get to explore all of its original buildings in their prime state, including the 10 bedroom lodges you can book for an extended stay here.
Be sure to include giraffe encounters, elephant encounters, grizzly encounters, and drive-thru safari experience to your trip here.
PAOLI PEAKS
You can never call your trip to French Lick complete until you've visited the most premier ski resort in Indiana — Paoli Peaks. Paoli Peaks is a ski resort, and one of the most popular attractions near French Lick. Located in nearby Paoli, this resort has 65 acres of skiable terrain.
Here, you can enjoy 15 trails, three surface lifts, five chair lifts, and more. Explore the pro shop, take a ride on the Magic Carpet lift, and enjoy some of the on-site dining here too.
With Arctic Blast Tubing, slip sliding, and more — it's easy to have a blast here.
33 BRICK STREET RESTAURANT
33 Brick Street Restaurant is a family-owned eatery that boasts a family-friendly atmosphere, a warm and welcoming ambience, and a wonderful casual dining experience. In addition to the scrumptious and hearty fare, you will also love the sporting trophies and Larry Bird memorabilia that lines the walls.
The restaurant offers both indoor and outdoor dining options, so you can pick what suits your mood. The extensive menu includes a variety of mouthwatering dishes, including burgers, ribs, chops, steaks, seafood and more.
There's also a variety of pastas, wraps, salads and soups, plus a variety of locally-brewed beers.
PATOKA LAKE
Patoka Lake is an enchanting natural attraction comprised of 26,000 acres of water and land. Here, you can experience the lake ecology at its best. This place is also your best chance to see the nesting sites of bald eagles, and it's the beautiful natural habitat of freshwater jellyfish.
In fact, it was the Patoka Lake that reintroduced the osprey species and river otters too. At this lake, you can participate in unique programs that are sure to upgrade your skills. The property's management offers programs that teach you a lot about bald eagles, red-tailed hawks and more.
PATOKA LAKE NATURE CENTER
While you're visiting Patoka Lake to enjoy the variety of activities here, it would also be a great idea for you to visit the nearby Patoka Lake Nature Center. At this center, you can enjoy a land to lake view of the wildlife that is found at Patoka Lake.
This center also has an aquarium exhibit and a terrarium, where you can observe a tiger salamander, box turtles, an albino alligator snapping turtle and more. There are also several displays on interactive wildlife that visitors of all ages enjoy, most especially the youngsters.
WHERE TO STAY
WEST BADEN SPRINGS HOTEL
Locals and visitors alike once described the West Baden Springs Hotel as the eighth wonder of the world. Today, the hotel serves as one of the most important historical landmarks of French Lick. Its most eye catching feature is the dome, that stands at a height of 200 feet to cover the atrium.
One can only imagine the level of grandeur such a historical hotel would possess, making it the primary choice of accommodations for all visitors. The other notable features of this hotel include a world-class spa facility, exquisite rooms, a championship golf course with 45 holes, and endless entertainment and dining options.
FRENCH LICK SPRINGS HOTEL
French Lick Springs Hotel is a fascinating combination of history with modernity. The world-class amenities, distinctive exteriors with buff-colored bricks, and other attractive features, make it a prime destination for vacationers.
The hotel is also most famous for its sulfur springs, which people dub as miracle waters. From guaranteeing a true American resort ambience to offering personalized experiences, this hotel takes the hospitality game levels higher for vacationers.
FRENCH LICK FAQ
Is French Lick worth visiting?
Yes, French Lick is worth visiting! A great way to get started and learn more about the area is by taking a ride on the French Lick Scenic Railway or visiting the French Lick West Baden Museum.
What is French Lick best known for?
French Lick, Indiana is best known for being the hometown of basketball legend Larry Bird. In addition to that fun fact, the French Lick Resort and Casino also brought a lot of attention to this small Indiana town.
Does French Lick have a downtown?
Yes, French Lick does have a downtown. You'll find their walkable downtown area perfect for shopping, dining and more.
SAVE MONEY WITH OUR FAVORITE TRAVEL PARTNERS
MORE INFORMATION FOR YOUR TRIP TO INDIANA
WHERE TO STAY IN FRENCH LICK INDIANA
Follow us here: Facebook | Twitter | Instagram | Pinterest | YouTube | MSN | TripAdvisor | Flipboard
All articles belong to 365 Atlanta Family LLC, and all photos belong to us as well, unless otherwise noted. It's all copyrighted. Please don't repost anything elsewhere without asking me first. All rights reserved. This site uses cookies to enhance your experience.
We make no guarantees of any price listed on our site. We are not responsible for content on external web sites linked from ours, including linked resources, an external blog post, any partner site, hotel property sites, or affiliate sites. We only write about places we love in an attempt to help you in your adventures, but we can't guarantee you will love them, too.
Posts may contain affiliate links at no cost to you. Several of our trips are also compensated by the respective tourism boards for the city or state we are visiting. This never impacts how we share the destination with you – opinions are always our own and we pride ourselves on that. We do not sell links or accept unsolicited guest posts under any circumstances. Don't even ask.
United States Copyright, 365 Atlanta Family, LLC
View our Privacy Policy | Subscribe to our Newsletter | Contact Site Owner | View Terms & Conditions | About Us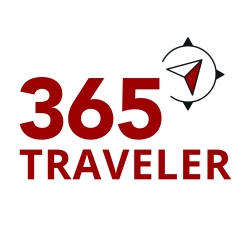 Latest posts by Sa Bal, Staff Writer
(see all)