If you're looking for a quaint weekend getaway full of historical charm and exciting attractions, beautiful Galena, Illinois is the answer. With its abundance of historic buildings dating back to the 1800s, eclectic mix of artisanal shops, and diverse range of delicious restaurants, there's something for everyone here!
If that's not enough to convince you, Galena is also home to plenty of outdoor activities! Here are 19 things to do in Galena IL that we know you're going to love.
ULYSSES S. GRANT HOME
If history is your thing, don't miss the Ulysses S. Grant Home! Not only is the Grant Home one of the most famous and historic homes in all of Galena, but it was the former home of President Grant.
This museum is also only open Wednesday through Sunday, so plan accordingly.
This activity is perfect for those that love to learn and appreciate the beauty of history. The tour is easy to follow, and guides are knowledgeable about the house's place in our nation's history as well as some fun facts about Grant himself.
Civil War hero General Grant, who became president of the United States, lived in this beautiful Italianate Victorian-style, brick home from 1860 to 1861. As a military man, it's no surprise that the Civil War general was instrumental in some of the biggest events in Galena history, including during the Civil War.
The home features antique furnishings and artifacts, vintage clothing and accessories, and a beautiful view from the outside. The Old Market House and the Home of Elihu Washburne (a political advisor to Abraham Lincoln) are also nearby.
Details: 500 Bouthillier St, Galena, IL 61036 | Website
BLAUM BROS DISTILLING COMPANY
In business since 2013, Blaum Bros is one of the most distinguished distilleries in the Midwest. Built from the ground up by two whiskey-loving brothers, Blaum Bros' is the place to go to learn and sample all things spirit.
During your tour, you'll be able to see the wood-aging barrels, learn about the distilling process, visit one of the tasting rooms, and even taste some of their most prized creations! Guides are very knowledgeable and will be sure to answer any questions.
The tour lasts 45 minutes, and the tasting is reserved for the finale.
After a guided tour of the facility, be sure to check out the gift shop for a unique selection of spirits and gourmet goodies. Blaum Bros has something for every taste with trademark vodka, gin, bourbon, and even Absinthe.
Details: 9380 US Hwy 20 W, Galena, IL 61036 | Website
BELVEDERE MANSION
Most Galena visitors are captivated by the lush green landscaped gardens surrounding Belvedere Mansion. The 22-room Italianate-style mansion is one of the most beautiful in Galena, and visitors can tour the entire premise.
You should reserve a few hours for this activity, as it's one that you will want to indulge in fully. The guides are very knowledgeable, and the tour is full of interesting facts about the history and elegance of this beautiful mansion.
The historic building was built in 1857 by J. Russel Jones, and today's visitors can see the carpeted and furnished interior rooms and those which have been preserved.
Details: 1008 Grant Park Ave, Galena, IL 61036 | Website
GALENA CELLARS VINEYARD
Wine aficionados will love Galena Cellars Vineyard! This award-winning vineyard is the perfect place to relax with friends, have a picnic, or host an event. The beautiful grounds are available for rent for your special occasion, and live music is often featured on the weekends.
Their extensive selection of alcoholic beverages ranges wildly from Mimosa to dry white wine.
You can now also enjoy seasonal small plates and bites, wine, cocktails, and live music at their location in downtown Galena. Located in a historic building on Main Street, this is a great place to stop and grab a quick bite.
Details: 4746 N Ford Rd, Galena, IL 61036 | Website
GALENA TROLLEY TOUR
A great way to learn about the history of Galena is with a guided tour, and what better way than on a classic trolley? Enjoy the architecture and scenery of the buildings from a whole new perspective as you ride along with a knowledgeable narrator.
You'll learn about how the city is named for galena, the natural form of lead sulfide and the most important lead ore. Native Americans mined the ore for use in burial rituals long ago.
The bright-red vehicles also make for fantastic Instagram photos! This activity is perfect for all ages, particularly those who like to learn in a casual setting.
Details: 314 S Main St, Galena, IL 61036 | Website
GALENA RIVER TRAIL
A fantastic 4-season activity, the Galena River Trail, will give you an amazing view of this historic Illinois community. Spanning eight miles along the Galena and Mississippi rivers, this walking path will take you past some of Galena's most important sites, including Belvedere Mansion.
Biking, cross-country skiing, and even roller skating are welcome on the trail.
Details: 1107 Park Ave, Galena, IL 61036 | Website
WEST STREET SCULPTURE PARK
A unique attraction, the West Street Sculpture Park is a great place to get a little bit of culture. Featuring a variety of sculptures from local artists, there's always something new and exciting to discover.
For example, there are two 40-foot towers made of metal that are sure to catch your eye. Open from dusk to dawn; this is the perfect place to visit with the whole family.
Details: 620 S W St, Galena, IL 61036 | Website
GALENA – JO DAVIESS COUNTY HISTORICAL SOCIETY
It's no surprise that Galena is rich in history. Don't miss the chance to stop into the Jo Daviess County Historical Society, where you'll find a variety of interesting exhibits, including one highlighting the aforementioned Ulysses S. Grant.
There is also a century-old blacksmith shop on the premises, and on some days, you can catch a demonstration of how they forge steel. Events are held here throughout the year.
While you're downtown, you can also visit some of the amazing restaurants nearby, like Fried Green Tomatoes, Market House Restaurant H.P., or Galena Cellars.
Details: 211 S Bench St, Galena, IL 61036 | Website
THUNDER BAY FALLS
Located on the Galena Territory, Thunder Bay Falls is a 6,800-acre private park in the northwest corner of Illinois, and it's a beautiful sight to behold. If you ever wanted to see an actual waterfall in person, this is where you need to be!
Residents and their guests have a special pass for unlimited access to all park amenities. The falls freeze into a sheet of ice in wintertime, making it even that much more breathtaking.
Besides the waterfall, visitors can enjoy a lake, nature trails, and even a full-service restaurant nearby.
Details: 233 Thunder Bay Rd, Galena, IL 61036 | Website
CHESTNUT MOUNTAIN RESORT
Another year-round gem, Chestnut Mountain Resort, is a grandiose ski lodge located in Galena Territory, complete with a five-story lobby. The resort itself encompasses a massive terrain of the skiable area surrounding the lodge, and residents are welcome to use it all at their convenience.
In the summertime, you can enjoy the outdoor pool, go horseback riding on one of their trails, or take a tour of the historic Galena Territory! The upscale amenities at this resort make it suitable for all kinds of guests.
It's worth noting that the Chestnut Mountain Resort is located right on the border of Illinois and Iowa. A beautiful stretch of the Mississippi River follows this location, which is a great place to go fishing or enjoy some family fun in an otherwise serene area.
Details: 8700 W Chestnut Mountain Rd, Galena, IL 61036 | Website
HORSESHOE MOUND PRESERVE
Horseshoe Mound Preserve, found in the southeastern corner of Jo Daviess County, is a towering natural beauty. The mound itself was created by glacial deposits and is a memorable sight to see.
Visitors can enjoy a peaceful walk through the preserve, and there are several trails to choose from.
A horseshoe is a fantastic place for rock climbing for the more adventurous.
Details: 1679 N Blackjack Rd, Galena, IL 61036 | Website
DOWLING HOUSE
The Dowling House is a historic landmark located on the Mississippi River. It was built in limestone by John Dowling in 1826, and served as an outpost for fur trading.
It now operates as a living museum with guided tours available. Visitors can learn about the unique history of this house from well-informed experts or just spend time admiring its rich architecture.
Details: 220 Diagonal St, Galena, IL 61036 | Website
ORIGINAL GOAT YOGA GALENA
Goat yoga is a phenomenon that has swept through the country, and the Original Goat Yoga Galena, also known at Galena Goat Yoga, is one of its best locations. Yoga enthusiasts can enjoy this incredible form of exercise while communing with local goats!
This fun activity is open all day to anybody looking for a unique way to get their daily workout in. Meet a dozen friendly goats and absorb the beautiful scenery of this historic town!
Mats are included; you just need to bring yourself and your love for furry animals.
Details: 7306 US-20, Galena, IL 61036 | Website
HOOF IT GALENA
If you love goats and are looking for an activity to raise your heart rate, consider Hoof it – Goat Treks. The same principle applies as with Original Goat Yoga — you'll have a furry companion for your workout — but with Hoof It Galena, you'll be hiking instead of stretching.
Hike the beautiful trails of the Galena Territory while a goat gently walks alongside you. They are tiny and gentle, so kids of any age can participate in this fun activity.
Many goat aficionados consider Hoof it – Goat Treks the ultimate goat experience as you get to connect with goats in a natural setting while enjoying a beautiful landscape.
From couples looking for a romantic outing to families and children with an affinity for animals, there is something for everyone at this unique place.
Details: 616 S Devils Ladder Rd, Galena, IL 61036 | Website
MISSISSIPPI PALISADES STATE PARK
Nature lovers will fall in love with this location. Mississippi Palisades State Park is home to an endless array of trees, plants, and animals. If you're lucky, you might catch a glimpse of some local wildlife while hiking down the dense mountain.
Depending on the season, this area is really a must-see. You can explore the majestic cliffs and river views in springtime or go snowshoeing during wintertime. No matter what time of year you come, it's sure to be an unforgettable experience!
Camping is available onsite, and there are also picnic tables for those passing through just to enjoy the scenic views.
Details: 16327A IL-84, Savanna, IL 61074 | Website
APPLE CANYON RIVER STATE PARK
Apple Canyon River State Park is located in the rolling hills northwest of Galena. This location is home to various activities, including horseback riding, canoeing, fishing, and swimming.
The park is almost 2,000 acres, with rocky bluffs alongside the Apple River. Hunting and fishing are permitted in certain areas depending on the season, so be sure to check for safety documentation before setting out.
Details: 8763 E Canyon Rd, Apple River, IL 61001 | Website
LONG HOLLOW CANOPY TOURS
You won't find another place like Long Hollow Canopy Tours. The tours themselves take you along the beautiful Apple River and its surrounding landscape. Visitors can experience zip lining, open-air bridges, and so much more!
This thrilling tour is only available for those 12 years of age and older, and guided tours are also provided. If you have a need for speed, you can also rent a buggy and drive along the trails.
The Long Hollow Canopy Tours are a must-see for anybody looking for a fun and adventurous time in Galena. The breathtaking views are available any day, but be aware that the tour only runs from April through October.
Details: 3247 W Longhollow Rd, Galena, IL 61036 | Website
MAKE IT WEEKEND GETAWAY
Galena is truly a destination that has it all. Explore this historic town, see the scenery, hit the greens at one of the local golf courses, and take advantage of various outdoor activities. It's best to stay overnight since many of the attractions are open during select hours. Plenty of local hotels offer discounts for last-minute outings, making it easy to plan a weekend getaway to Galena.
Airbnb is also a good option for visiting Galena. For example, some places are available for as low as $50 per night! Whether you're looking to stay in a house, hotels, or a bed and breakfast — Galena's got plenty of choices.
Details: Website
JAIL HILL INN
For a luxurious stay, visit the Jail Hill Inn, located right next to the historic Galena Territory. They offer beautiful rooms inside their renovated jailhouse with breakfast and high-speed Internet amenities. Visitors will enjoy the unique experience that this hotel has to offer!
The outdoor lounge offers a serene and calming environment surrounded by nature. Guests can enjoy a glass of wine or bottle of beer as they watch the sunset and end their day.
You'll also be able to learn about the history of the building, as well as its previous use. The Jail Hill Inn is a unique property that offers an unforgettable experience for everyone visiting Galena!
Details: 319 Meeker St, Galena, IL 61036 | Website
FARMERS GUEST HOUSE
For sophisticated comfort in the Town of Galena, visit the Farmers Guest House, also known at the Galena Bed and Breakfast. This historical enterprise offers a gourmet breakfast rumored to be the best in the surrounding small towns. Visitors rave about the modern and cozy atmosphere where they can enjoy a glass of wine during 'Wine Time.'
The hotel's suites have a rustic yet luxurious feel to them. Large windows allow plenty of natural light, which guests can enjoy alongside their delicious breakfast each morning.
Conveniently located downtown, guests can easily explore everything Galena offers. Their motto is, 'Come for the day, stay for the night,' and it's easy to see why.
Details: 334 Spring St, Galena, IL 61036 | Website
MORE INFORMATION FOR YOUR TRIP TO ILLINOIS
YOU MIGHT ALSO ENJOY
WHERE TO STAY IN GALENA IL
Featured Stay. The Jail Hill Inn, of course. See our write-up above.
Sophisticated Comfort. There's reason that we featured the Farmers Guest House. Check out the rates here.
Best Ski Option. Chestnut Mountain Resort is located near the Village Ski Center and is 8 miles from downtown Galena and offers views of the Mississippi River, on-site dining options and an indoor pool. And of course, it conveniently located right near the slopes.
Follow us here: Facebook | Twitter | Instagram | Pinterest | YouTube | MSN | TripAdvisor | Flipboard
All articles belong to 365 Atlanta Family LLC, and all photos belong to us as well, unless otherwise noted. It's all copyrighted. Please don't repost anything elsewhere without asking me first. All rights reserved. This site uses cookies to enhance your experience.
We make no guarantees of any price listed on our site. We are not responsible for content on external web sites linked from ours, including linked resources, an external blog post, any partner site, hotel property sites, or affiliate sites. We only write about places we love in an attempt to help you in your adventures, but we can't guarantee you will love them, too.
Posts may contain affiliate links at no cost to you. Several of our trips are also compensated by the respective tourism boards for the city or state we are visiting. This never impacts how we share the destination with you – opinions are always our own and we pride ourselves on that. We do not sell links or accept unsolicited guest posts under any circumstances. Don't even ask.
United States Copyright, 365 Atlanta Family, LLC
View our Privacy Policy | Subscribe to our Newsletter | Contact Site Owner | View Terms & Conditions | About Us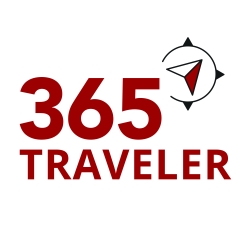 Latest posts by Hank Neutrino, Staff Writer
(see all)