The city of Grapevine has a long history connected to the biggest name in Texas' history; the one and only General Sam Houston. The U.S. general conducted a treaty of peace with the Indigenous tribes of the Grape Vine prairie to allow settlement by pioneers. His efforts gave birth to the U.S. settlement that would become Grapevine, Texas in 1907.
Grapevine has grown into a sprawling cultural hub close enough for a day trip from Dallas and Fort Worth. It's home to a robust array of cultural experiences, family fun, and adrenaline-pumping adventures. There's no doubt that you'll find countless things to do in Grapevine TX. Here's a list of this vibrant city's most popular destinations to get you started!
COOLEST PLACES TO STAY IN GRAPEVINE
GRAPEVINE VINTAGE RAILROAD
Take a ride through time at the Grapevine Vintage Railroad. First, you'll start your journey at the Cotton Belt Depot. Next, a conductor will punch your tickets and welcome you aboard Grapevine's Victorian-era vintage railcars pulled by one of the vintage engines, "Puffy" or "Vinny." From there, the adventure begins!
The Grapevine Vintage Railroad offers a variety of events and excursions for passengers. Families with younger children usually take the Trinity River or Tahwahkarro Creek Train Excursion; both are round trips that take only an hour or so. You'll want to check out the Cotton Belt Excursion for a long train ride, a one-and-a-half-hour train ride with an overlay at the Fort Worth Stockyards.
As much fun as the railroad is during the entire year, it truly comes alive in December, when the Grapevine Vintage Railroad transforms into the North Pole Express. Passengers spend their train riding, chatting with Mrs. Claus, enjoying a cold cup of frosted cocoa, munching cookies while waiting for Santa. The North Pole Express stops at the Christmas Village Forest before returning you to the train station.
Grapevine Vintage Railroad runs several events outside the North Pole throughout the year. Their schedule often includes seasonal events like train rides with the Easter Bunny and dinner cars, jazz music, and more, so check out their offerings before your trip!
HISTORIC DOWNTOWN GRAPEVINE
A short walk away from the Grapevine Vintage Railroad lies the city's quaint Historic Downtown district. The downtown area of Grapevine has a collection of beautifully restored 19th and 20th century buildings. Its fully-walkable nature lets you enjoy the city's architecture as you explore Historic Main Street.
Downtown Grapevine houses some of the city's best art galleries, like A Touch of Paris Art Gallery, featuring French oil paintings, or the Grapevine Foundry, where melted bronze becomes fine sculptures. In addition to art galleries, Historic Main Street offers over 80 locally-owned shops and restaurants, so you'll want to come hungry with an empty car trunk!
One point of interest you won't want to miss is the Grapevine Main Station. Remember that clock tower I mentioned? Well, it's part of the Main Station. The station also has a 150-ft tall observation deck with fantastic views of the city, a food hall with seven globally-inspired kitchens serving up meals, a hotel, and an entertainment venue called Third Rail.
Make sure you stop by the amazingly restored art deco-style Palace Arts Center, home to the Palace Theatre and the Lancaster Theatre. Here, you'll find amazing performances, movies, and more. A visit to the historic downtown area is one of the best things to do in Grapevine TX.
MESSINA HOF
Seven generations of vintners have developed the delicious wines of Messina Hof. Their tasting rooms have tantalized taste buds since 1977. And luckily for you, Grapevine happens to have one of their tasting rooms!
The Messina Hof Grapevine tasting room resides in a reconstructed 19th-century building once home to the Wallis Hotel. The building holds several artifacts from the original hotel, adding a lovely ambiance to the tasting room.
The Grapevine tasting room offers samples of Messina Hof's delectable wines with red, white, and rose varietals. And visitors to the Grapevine location can try some of Messina Hof's premier wines designed only for the tasting room.
SEA LIFE GRAPEVINE AQUARIUM
Aside from shopping, the Grapevine Mills mall offers visitors the opportunity to dive into an underwater world at its Sea Life Grapevine Aquarium. Here, glowing jellyfish say "hey," and sea turtles give visitors a friendly wave!
A walk through Sea Life is like no aquarium in Texas. It has the only 360-degree aquarium tunnel in the state! As you walk through the tunnel, you'll see schooling fish swim above you, sharks slice through the water, and other aquatic species glide overhead.
The aquarium has nine interactive zones to discover aside from the tunnel. For example, you can visit hurt turtles at the sea turtle rescue center during their recovery. Meanwhile, you'll explore sea stars and anemones at the interactive rock pools. There's also a stingray exhibit, a touch pool, and live feeding demonstrations among the exhibits at the aquarium.
LAKE GRAPEVINE
Lake Grapevine didn't always exist — it's the result of the U.S. Army Corps of Engineers building a dam on Denton Creek. But since its creation in 1952, Lake Grapevine has become a vital part of Grapevine's activity scene.
Several trails dot the area around Lake Grapevine with cooling shade trees and the sounds of wildlife. Runners, walkers, and bikers all enjoy a trip to the trails, many of which straddle the lake itself.
Visitors to Lake Grapevine often choose to camp overnight or rent out a cabin in the park to make the most of their stay and fit in more outdoor activities. Among the other activities offered at Lake Grapevine are camping, fishing, boating, and swimming. In addition, the lake's glittering waters have three marinas for boating and canoeing.
NASH FARM
The region of Grapevine drew settlers in large part due to its agricultural potential. Wild grapes and cotton grew well in the area. As a result, farms popped up around the settlement, leading to a tight-knit rural community. At Nash Farms, you can experience what 19th-century farm life was like in Texas.
Nash Farm reproduces the life of an 1869 farmer, right down to the historic barn, farmhouse, and structures. Victorian-era clothes, tools, and artifacts are just a few of the items you'll find on the property.
But let's be honest, you want to see the animals when you go to the farm! And boy, does Nash Farm have animals! The farm raises traditional heritage breeds of animals, including Gulf Coast Sheep, chickens, and turkeys. Nash Farm also raises traditional crops like tomatoes, gourds, and peppers.
LEGOLAND DISCOVERY CENTER
Get ready to build something! At Legoland Discovery Center, you'll find all the Lego blocks you need to make your wildest inventions come to life.
The 35,000 sq. foot attraction holds over two million legos dedicated to encouraging curiosity in kids. Plus, with hands-on exhibits, a theater, and rides, it's like a museum, theme park, and art studio in one.
Some of the most popular attractions in Legoland are the rides. On Merlin's Apprentice Ride, where you and your kids will soar through the sky in Merlin's potion room. Over at Kingdom Quest, you'll fight goblins and monsters to save a princess. For the adventure-seeker in the family, Ninjago City Adventure has an obstacle course to turn them into little ninjas.
TEXAS MOTOR SPEEDWAY
Located about twenty minutes from Grapevine is the source of all-things adrenaline and speed – the Texas Motor Speedway. Here, NASCAR drivers tear up the circle, pushing 200+ mph during their races!
Of course, the speedway doesn't just host NASCAR races (though I highly recommend watching one in person if you haven't). The speedway often hosts running events like the Bubble Run and Foam Glow Run, and the Fuel Fest, where hotrods drift and burn rubber sans the racing flag.
NRH20 FAMILY WATER PARK
Nothing beats the Texas heat like a day at the water park. Grapevine happens to be twenty minutes away from one of the best water parks in Texas. Massive water slides, lazy rivers, and hours of watery fun await you at NRH20 Family Water Park.
NRH20 has an attraction for all age groups, from the little tadpole to the wildcard adult. At the Tadpole Swimming Hole, younger children can splash on lily pads, slide down smaller water slides, and float to their heart's content. Thrillseekers naturally head to the giant water slides like 280-ft long Thunder slide or the 20-ft drop on Viper. There's plenty of fun in the sun waiting at NRH20!
NORTH SHORE TRAIL
North Shore Trail winds along the shores of Lake Grapevine. It's one of the most popular trails in North Texas, thanks to its proximity to the glimmering water and abundance of scenic views of cliffs and shoreline.
Visitors to North Shore Trail should expect a moderate challenge during their hike. The trail offers biking and hiking options but can have difficult sections near some cliffs. Remember that bikes do travel the path, so hikers need to stay wary of any vehicles coming their way.
GRAPEVINE WINE TOURS
The city of Grapevine earned its name thanks to the copious amounts of grapevines that grew in the region when Sam Houston came to town. Now, North Texas wineries produce some of the best wines in the state, with many earning top awards in national and international competitions. You can sample them with a visit to Grapevine Wine Tours.
Grapevine Wine Tours does the hard work for you, pulling together a list of the city's tastiest wineries and wine-centric restaurants. You'll tour famous names like Messina Hof and local favorites like Winewood Grill and Delaney Vineyards.
VETRO GLASS BLOWING
For a mesmerizing art experience in Grapevine, check out Vetro Glass Blowing. Their gallery shows dazzling displays of handblown glass, from intricate sculptures to glass chandeliers.
If you're interested in glass blowing, Vetro also offers glass blowing classes! Each class teaches you the basics of the craft, and at the end, you get to take home the beautiful paperweights you made.
Alternatively, you can take the whole family to one of Vetro's "Help Create" events. During the Help Create events, the professionals let you customize projects while handling the more complicated portions of the process themselves. At the end of the class, you'll have the coolest souvenir ever!
GRAPEVINE BOTANICAL GARDEN
In the heart of Grapevine awaits a lush green paradise. The Grapevine Botanical Gardens at Heritage Park provides its visitors a tranquil escape surrounded by nature's beauty.
Along the meandering paths of the Botanical Gardens, you'll find colorful displays of flowers nestled beneath the leaves of shady trees. Stone paths and the occasional bridge guide you along your way, with bronze statues peering out from the bushes to say hello. You'll also find a butterfly sanctuary, and a peaceful pond and waterfall.
The gardens are an excellent site for a family picnic, photos, and time away from technology. Enjoy the shade, watch some clouds, and reconnect with nature here!
ROCKLEDGE PARK
For all things adventure, make sure to visit Rockledge Park in Grapevine!
Here, you'll enjoy sunset views over Grapevine Lake, biking trails, fishing spots, lakeside picnic pavilions, kayak and SUP rentals, and guided hiking tours on the Northshore Trail.
You'll also find fun swimming areas, along with a General Store that has all the necessities you'll need for a day on the lake. There is a fee for this park of $10 per car.
SETTLEMENT TO CITY MUSEUMS
The Settlement to City Museums of Grapevine resembles a small town more than they do a museum. The museum comprises several buildings that represent Grapevine's history.
The oldest of the buildings is the 1888 Keeling House Museum. The Keeling House displays artifacts from fire departments, police, and the city while detailing its growth into a must-see tourist destination.
At the Donald Schoolhouse, circa 1900, you'll learn about the education system of Grapevine as it developed from a prairie schoolhouse to a modern school district. The final museum is The Grapevine Cotton Ginner's Museum which details the history of cotton in the region with hands-on activities.
LONE STAR PARK
It should come as no surprise that horses are big in Texas. After all, cowboys and pioneers played a huge role in becoming a state. At Lone Star Park, you can watch horses race in all their glory!
Lone Star Park is the newest horse racing track in Texas. The track has a 1,200 seat restaurant, penthouse suites, and a Vegas-style betting facility.
WHERE TO STAY AND PLAY
When it comes to finding a fun place to stay near Grapevine, a few resorts have your back! Gaylord Texan Resort and the Great Wolf Lodge provide an enjoyable time on their grounds, and they're only a short drive away from Grapevine's best attractions!
GAYLORD TEXAN RESORT
At Gaylord Texan Resort, fun and relaxation come together in the best sort of combination. The resort offers luxurious rooms, four restaurants, and indoor gardens, but that's just the beginning.
Families staying at the Gaylord Texan Resort will spend hours at the Paradise Springs Water Park. The park has an outdoor lagoon, playground, and lazy river to entertain the family!
For the parents and couples, check out the Glass Cactus Nightclub for a night of live music and dancing. Or, take a break and enjoy the Relâche spa's sauna and massage offerings. After the day ends, wind down on the silky soft bed sheets and catch some z's for another day of adventure!
GREAT WOLF LODGE
The Great Wolf Lodge is a hotel and resort industry legend. Their Grapevine location lives up to the legacy, with 80,000 sq. feet of entertainment for the whole family.
The premier attraction at Great Wolf Lodge is its waterpark. From the fountains of the Fort Mackenzie treehouse to the rapids of River Canyon Run, the waterpark has an activity for every age group – there's even a hot tub for the adults to enjoy.
Of course, it wouldn't be Great Wolf Lodge without a ton of dry land activities, either. The kids can explore one of the children's yoga events, go mining for gems at Oliver's Mining Co., swing by the arcade, or build a buddy at the Build-A-Bear Workshop.
The fun doesn't stop with the attractions. Great Wolf Lodge also offers themed rooms. The rooms have bunk beds for the kids shaped like treehouses and cabins and a traditional bed for the adults. Talk about a memory-making experience!
MORE INFORMATION FOR YOUR TRIP TO TEXAS
YOU MIGHT ALSO ENJOY
WHERE TO STAY IN GRAPEVINE TX
Follow us here: Facebook | Twitter | Instagram | Pinterest | YouTube | MSN | TripAdvisor | Flipboard
All articles belong to 365 Atlanta Family LLC, and all photos belong to us as well, unless otherwise noted. It's all copyrighted. Please don't repost anything elsewhere without asking me first. All rights reserved. This site uses cookies to enhance your experience.
We make no guarantees of any price listed on our site. We are not responsible for content on external web sites linked from ours, including linked resources, an external blog post, any partner site, hotel property sites, or affiliate sites. We only write about places we love in an attempt to help you in your adventures, but we can't guarantee you will love them, too.
Posts may contain affiliate links at no cost to you. Several of our trips are also compensated by the respective tourism boards for the city or state we are visiting. This never impacts how we share the destination with you – opinions are always our own and we pride ourselves on that. We do not sell links or accept unsolicited guest posts under any circumstances. Don't even ask.
United States Copyright, 365 Atlanta Family, LLC
View our Privacy Policy | Subscribe to our Newsletter | Contact Site Owner | View Terms & Conditions | About Us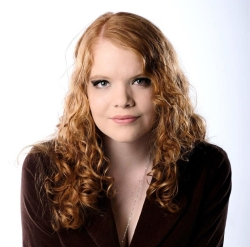 Latest posts by Phylicia Peterson, Staff Writer
(see all)