When it comes to cities people can name in Wisconsin, it usually goes Milwaukee, Madison, and Green Bay. Even if it's nearly always associated with the Packers, Green Bay, Wisconsin is far more than its fan-owned football team. As the third-largest city along Lake Michigan, it's also got gorgeous landscape views, culture, and plenty of adventure to keep you occupied — even if you aren't Cheeseheads.
Here are 16 things to do in Green Bay that you and your group are going to love.
ATTEND A GREEN BAY PACKERS GAME
Football fanatics or not, Green Bay can be a destination everyone can enjoy. And, if you aren't a sports person but your family drags you to Lambeau Field to attend a Green Bay Packers game anyway, fear not! You'll experience a football game as you've never experienced before, because no one comes close to the camaraderie of Packers fans. Plus, if you get really bored, you can always hop over to 1919 Kitchen and Tap elsewhere at Lambeau. (Get the fried cheese curds, their dipping sauces are the best.)
Beyond the games, you can always take a tour of Lambeau. Their classic stadium tour is a 60-minute guided experience, where you'll learn all about the team, the field, and even step onto the green! They have a variety of tours available, including ones that bundle with Green Bay Packers Hall of Fame entry, or ones where your tour guides are Packers Alumnus players.
While you're at Lambeau, be sure to check out the Hall of Fame. Through this interactive area, you can learn all about the history of the Pack, and see the faces, jerseys, and memorabilia from some of their greatest players. The hall recommends at least 90 minutes to get through the museum exhibits without rushing.
Don't forget to stop by the gift shop on your way out!
VISIT THE NATIONAL RAILROAD MUSEUM
Long before highways connected towns and cities across the country, railroads served as the main mode of transportation. While we still have trains that sort of resemble their ancestors, much has changed about the railway industry. That's why a visit to the National Railroad Museum is always a fun walk back through history.
Since 1956, the museum has been working to preserve the bygone era of rail travel. It features over 60 "rolling stock" artifacts (like train cars,) as well as 100,000 smaller artifacts. Some of their permanent exhibits include The Dwight D. Eisenhower Locomotive and Command Cars, Pullman Porters: From Service to Civil Rights, and General Motors Aerotrain.
Throughout the day the museum has train rides! You can hop aboard a locomotive for a 25-minute tour of the museum grounds to learn about trains, railroad safety, and even hobo culture. Given the nature of Wisconsin weather, these rides are seasonal.
HAVE A BLAST AT BAY BEACH AMUSEMENT PARK
In Green Bay, families know that when the weather warms up they can have a blast at Bay Beach Amusement Park. This traditional mini theme park has thrill rides and chill rides for riders of all sizes.
For the littlest kiddos, there are rides like the Ladybugs and Chairplanes, and for the whole family, you can take a ride on the Big Wheel or Giant Slide. For the super adventurous amusement seekers, why not ride Sea Dragon or Scat?
RELAX AT BAY BEACH WILDLIFE SANCTUARY
Away from the screaming riders of the amusement park, there is a nearby sanctuary preserving the natural beauty of Green Bay's green spaces. Take a moment to relax at Bay Beach Wildlife Sanctuary when you need a break from the hustle of the vibrant city.
This 600-acre wildlife reserve is a favorite of birders or anyone who loves to see wild animals thriving. Not only it is the largest park in Green Bay, but the sanctuary is also the second-largest wildlife rehabilitator in the state of Wisconsin. Every year, they nurture over 6000 orphaned or injured animals.
Throughout the sanctuary, there are hiking and skiing trails (snow-shoers love this area too, in the winter,) as well as prime animal viewing spots. Sanctuary staff have created live animal exhibits, as well as educational ones, to help keep the public informed on the work they are doing. There's a lot of history to know about this sanctuary that was first founded in 1936 to help rehab waterfowl.
STROLL GREEN BAY BOTANICAL GARDEN
Should you need more nature time, why not take a stroll at the Green Bay Botanical Garden? Often rated one of the top activities in Green Bay on TripAdvisor, the gardens are a beloved part of the city's ecosystem. They boast over 60,000 perennials from 4,000 species.
This 47-acre botanical garden opened in 1996, and from the start, became an integral part of Green Bay. Since opening, the garden has won many accolades for its work. They are even members of the Magnolia Multisite Nationally Accredited Plant Collection. The garden is still the first and only member of this collection in the state of Wisconsin.
EXPLORE HERITAGE HILL STATE HISTORICAL PARK
As one of Wisconsin's state parks, Heritage Hill State Park, is a unique piece of the state's natural spaces. Heritage Hill is a living history state park that preserves buildings and artifacts to tell the story of the area, as well as the people who come from Northeastern Wisconsin. It first opened in 1977, and the over 55 acres host 26 historical or reproduction buildings to showcase the history of the region from 1672 to 1940.
Explore Heritage Hill State Historical Park on your own or seek out one of their tours. You can see a cheese factory from 1894, a replica of an 1824 schoolhouse, or even an early 19th-century fur trading cabin. The park also has special events throughout the year, like their Hysterical Historical Series, which they produce with Let Me Be Frank Productions. (Because history doesn't always have to be so serious.)
TAKE A TOUR OF PARADISE NORTH DISTILLERY
Paradise North Distillery may be one of the newest in Wisconsin, but that hasn't stopped it from becoming a popular one. Established in 2021 by Tom Feld, Paradise North specializes in rum, whiskey, and vodka. This family-operated distillery joins the ranks of many others throughout Wisconsin, which is a state notorious for its alcohol consumption. (This writer is a born and bred Wisconsinite. Dairy State folks do love a good cocktail or beer.)
You can take a tour of Paradise North Distillery to learn about how their spirits are made. Plus, you'll get four tastings throughout the tour too, to sample the products being talked about. Each tour can have a dozen participants.
Plus the fun doesn't have to stop just because winter descends on Green Bay. Paradise North has heated igloos with bay views outside their distillery. You can rent one of their igloos and snuggle up with some blankets and s'mores as you watch the sunset.
RESERVE A TABLE AT TAVERNE IN THE SKY
Lodge Kohler is known as one of Wisconsin's finest hotels. Their reputation as a four-diamond award from AAA precedes them, and their restaurant is no exception. Even if you aren't staying at the lodge, reserve a table at Taverne in the Sky if you want one of the best dining experiences in the city. From the restaurant, the panoramic views cannot be overstated. You can even see Lambeau Field, which is a pretty gorgeous building.
One of their key icons is their "wall of wine," with an expansive curation of wines from all over the world. Their fondue and salmon salad offerings are often raved about. Why not see for yourself?
TALK TO THE ANIMALS AT THE NEW ZOO & ADVENTURE PARK
For the NEW Zoo & Adventure Park, the name of the game is conservation. They are one of the only accredited zoos nationwide that don't rely on taxes to operate, and they are devoted to being a leader in sustainable zoological practices. Head outside, take a minute to talk to the animals at the NEW Zoo & Adventure Park, and engage your wild side.
The zoo is home to over 200 animals from almost 90 species. Behind the scenes, programs give guests a closer look at the zoo's residents, as well as the chance to be a zookeeper for the day, depending on the tour.
SEE THE NEVILLE PUBLIC MUSEUM OF BROWN COUNTY
Even a hundred years can't keep visitors from supporting museums. See the Neville Public Museum of Brown County as an example. The museum's collection is massive, with over one million objects — from artifacts to artwork and archaeological items.
According to the museum's website, they began in 1915 when the Green Bay Art Club put together a one-week exhibit of rare or otherwise historically significant objects from the area. That exhibition snowballed into the incorporation of the museum in December of that same year, and the museum (after growing too large for the local library,) got its own building open in 1927.
TOUR THE WALK OF LEGENDS AND THE PACKERS HERITAGE TRAIL
You can't visit Green Bay and not expect a ton of things related to the Packers. And in downtown Green Bay, you can tour the Walk of Legends and the Packers Heritage Trail to get even more insight into the city's claim to fame–the Green Bay Packers.
With breathtaking views of the Fox River, the free Heritage Trail can be walked, biked, or even trolley-ed. This trail includes the so-called "Walk of Legends" which, through two dozen statues, commemorates the legacy of the Packers.
SEE A SHOW AT MEYER THEATRE
Like many cities in the United States, Green Bay got its own ornate performing arts space in the 1930s. Once known as the Fox Theatre, this gilded lily became the city's foremost theater space. Now known as the Meyer Theatre, this spectacular venue is still home to many shows throughout the year, including touring Broadway productions. So if you want to see a show at Meyer Theatre while you're in Green Bay, don't let the gorgeous architecture distract you!
A member of the National Register of Historic Places, the Meyer Theatre is also one of the few places in the country to still have its original, working Wurlitzer pipe organ. These behemoth beauties were once common in theater spaces because they gave voice to silent films. When they went out of fashion, many of them also went into disrepair. But Meyer's organ, with all of its 572 pipes, was lovingly restored to continue dazzling audiences.
ZOOM INTO THE AUTOMOBILE GALLERY
Housed within a former Cadillac dealership, The Automobile Gallery has been a place for Green Bay gearheads and beyond to get their fill of stunning antique automobiles. Established in 2016 by the late William "Red" Lewis, who died in 2021, the gallery serves as a reminder that "The Automobile is the Art."
As an award-winning space, the gallery is as artfully curated as any museum. Although they have their own permanent collection of vehicles, they also have a variety of guests as well. In the past, they've hosted a 1981 DeLorean DMC-12, a 2016 Shelby Hertz Edition, and even a '63 Corvette.
BRING THE KIDS TO ARIENS HILL IN WINTER
Right by Lambeau Field is one of the favorite parks in Green Bay — Titletown. Complete with a full-size football field, thematic playground, and other green spaces for recreation, Titletown is a family-friendly spot year-round. But it gets its biggest thrills in the wintertime.
When the Wisconsin temperatures do what they do best — drop — Titletown gets its chance to really shine. Bring the kids to Ariens Hill in winter for some of the best tubing and sledding around. Or head over to the Titletown Ice Rink to get some ice skating in. Wisconsinites know that winter feels like half the year, so why not enjoy the cold weather by doing things we can only do when it's below 32 degrees?
A visit here is one of the best things to do in Green Bay.
TRY YOUR HAND AT CURLING
Since 1958, the Green Bay Curling Club has been supporting curling enthusiasts and newbies alike. They hold clinics throughout the year to teach people how to curl, and you might even catch a game if your timing is right.
You might be surprised how much fun curling can be — and how difficult!
DAY TRIP TO FONFEREK'S GLEN
Just about a 15-minute drive from downtown Green Bay is a delightful natural space in Brown County. Consider a day trip to Fonferek's Glen Conservancy Area. This 75-acre park has spectacular geological formations, a waterfall, and prairie lands to admire.
Hiking trails can be found throughout Fonferek's Glen, but the park warns visitors not to go outside of the designated areas, because the conservancy area can be dangerous as there are cliffs, falling rock hazards, and difficult terrain.
MORE INFORMATION ON YOUR TRIP TO WISCONSIN
YOU MIGHT ALSO ENJOY
WHERE TO STAY IN GREEN BAY
Follow us here: Facebook | Twitter | Instagram | Pinterest | YouTube | MSN | TripAdvisor | Flipboard
All articles belong to 365 Atlanta Family LLC, and all photos belong to us as well, unless otherwise noted. It's all copyrighted. Please don't repost anything elsewhere without asking me first. All rights reserved. This site uses cookies to enhance your experience.
We make no guarantees of any price listed on our site. We are not responsible for content on external web sites linked from ours, including linked resources, an external blog post, any partner site, hotel property sites, or affiliate sites. We only write about places we love in an attempt to help you in your adventures, but we can't guarantee you will love them, too.
Posts may contain affiliate links at no cost to you. Several of our trips are also compensated by the respective tourism boards for the city or state we are visiting. This never impacts how we share the destination with you – opinions are always our own and we pride ourselves on that. We do not sell links or accept unsolicited guest posts under any circumstances. Don't even ask.
United States Copyright, 365 Atlanta Family, LLC
View our Privacy Policy | Subscribe to our Newsletter | Contact Site Owner | View Terms & Conditions | About Us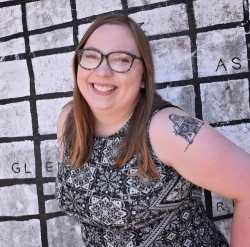 Latest posts by Amanda Finn, Staff Writer
(see all)