Formerly known as Spanishtown when founded in the mid-1800s, Half Moon Bay, CA has become a destination celebrated for its beautiful coasts, surfing culture, hiking trails, and more. This Northern California destination is a hot spot for day trips from San Francisco and San Diego to escape the busy cities and immerse into the Bay Area's natural beauty.
From surfing some of California's biggest waves at Maverick's Beach, to hiking below some of the world's biggest trees at the Purisima Creek Redwoods Open Space Preserve, to spotting one of the biggest species of seals at Año Nuevo State Park, there are plenty of things to do in Half Moon Bay, drawing visitors from around the world.
PIGEON POINT LIGHT STATION STATE HISTORIC PARK
Clear skies on a beautiful day in Half Moon Bay is the perfect time to visit Pigeon Point Light Station Historic Park. The sound of the fog signal doesn't drown out the serenity of the waves colliding against the rocky cliffs. Spend a few moments in the shadow of one of the tallest lighthouses on the West Coast, and take in endless views of the Pacific Ocean.
Pigeon Point Light sits on the cliff edge, whose slender white body towers 115-ft above the ground. Paved pathways lap around this 19th-century lighthouse, where you can take dramatic lighthouse pictures. After, spot the path leading down to the secluded beach to see the waves up close.
Details: Website
HARLEY FARMS GOAT DAIRY
The stuttered laughs from approximately 200 alpine goats resound as if an alarm, letting the staff at Harley Farms Goat Dairy know that new visitors have arrived to tour the farm. See the rolling pastures where these delightful farm animals roam, whose peaceful farm life shows evidence of how the farm produces award-winning cheeses.
Daily tours take groups around sections of the farm's nine acres to see original structures from when it was built in 1910, see the production process, and meet the farmers behind the farm's long-running success.
Witness how liquid goat milk becomes delicious blocks of feta, chevre, ricotta, and other styles of cheese. Taste-testing is the highlight of visiting the goat farm. You'll get a true farm-to-mouth dining experience.
Details: 205 North St, Pescadero, CA 94060 | Website
J V FITZGERALD MARINE RESERVE
Bring out your inner naturalist when exploring the J V Fitzgerald Marine Reserve. Somewhere between navigating the shaded nature trails or strolling along the beach, you'll find what makes visiting these preserved landscapes one of the best things to do in Half Moon Bay.
J V Fitzgerald Marine Reserve is a place to discover unique flora and fauna residing on the California coast. Begin the adventure with a hike along trails extending beneath a natural cypress grove tree tunnel. The route leads to a clearing at the summit, overlooking panoramic views of Moss Beach's three-mile stretch of golden sand and the local harbor seals sunbathing in the warm California sunshine.
During low tide, tide pools near Moss Beach reveal some of the reserve's diverse marine life, including sea stars, crabs, octopuses, and sea sponges.
Details: 200 Nevada Ave, Moss Beach, CA 94038 | Website
CALIFORNIA COASTAL TRAIL
Wake up in the morning for a scenic jog along the California Coastal Trail, or spend an evening going for a leisure stroll to watch the waterfront sunset. Whether for leisure or exercise, this is one of the popular trails that attracts everyone.
Park your car at the Half Moon Bay Visitor Center for easy access to the trail. It extends for 4.7-miles between Seymour Bridge and Pillar Point Harbor Blvd, but experiencing only a tiny section of it will make you appreciate its appeal.
An asphalt path is reserved for walkers and joggers, while you're likely to hear horse hoofs coming up behind you on a separate equestrian dirt path, so that you never have to take your eyes off Pacific Ocean views.
Details: Website
BURLEIGH MURRAY RANCH STATE PARK
You'll feel like a true explorer once arriving at Burleigh Murray Ranch State Park. Its off-the-beaten-path charm makes it one of the hidden gems near Half Moon Bay reserved for true adventurers.
See the remains of a historic farmstead built in the mid-1800s, largely left as it was when it was abandoned. The old wooden barn is a highlight attraction on the farm, standing erect in its original position. Right outside, rusted farm equipment sits untouched as if left behind by the original owners after a long workday.
After admiring the man-made structures, see what nature constructed with a hike on the trails winding through the nearby woodlands.
Details: 305 Higgins Canyon Rd, Half Moon Bay, CA 94019 | Website
DEVIL'S SLIDE TRAIL
It's hard to take your eyes off Pacific Coast views as seen from the Devil's Slide Trail, which is one of two reasons why it was a bad idea to be a part of the PCH Coastal Highway. Now a pedestrian trail, this former highway was frequently closed due to rockslides and other accidents confirming its name.
PCH Highway was rerouted, leaving us tourists an excellent place to enjoy recreation. The 1.3-mile trail is always busy with walkers, cyclists, and even horseback riders trotting the picturesque coastline. The graffiti-covered WWII bunker set atop a cliff near Pacifica is one of the main points of interest. Visit the beach below, called Gray Whale Cove, or take a seat on the trail benches for a few moments of breathtaking oceanfront views.
Details: 5929-5981 California Coastal Trail, Pacifica, CA 94044 | Website
MONTARA STATE BEACH
Montara State Beach rarely gets as crowded as some of its popular neighbors, but it's one of the best beaches to check out in Half Moon Bay. It's home to a serene setting, whether you're planning on sunbathing on the beach, getting into the water, or discovering its Instagram-famous photo spot.
Walk past Californians laid out on colorful beach blankets as you find the perfect location on the tan sand. Grassy bluffs sitting on either side of the beach create a secluded atmosphere as frothy waves roll gently onto the gradually sloped beach.
Grab your board and head out to catch the day's surf or search the tide pools to see what marine life was left behind with the tide. Make sure to visit the pink flower fields blooming vibrantly next to the beach.
Details: Website
HALF MOON BAY STATE BEACH
No trip to Half Moon Bay, California is complete without planning a beach day. But if you're stuck on which beach is the best, Half Moon Bay State Beach gives you several options to find a suitable stretch of pristine coastline.
Choose from one of four beaches extended for 4 miles along the coast of the state park. Francis Beach and Dunes Beach are two go-to destinations, with rolling sandy dunes lining the beach and gentle waters for swimming. For a bit more action, head over to the nearby Mavericks Beach to see the world's best talent competing in the annual Mavericks Surf Contest, or view the artistic power of nature creating natural arches at Pescadero State Beach.
Details: Website
STAGE ROAD SCENIC DRIVE
Half Moon Bay is a photographer's dream with beauty in every direction. Go for a ride on the Stage Road Scenic Drive to express your way to immersing in California's diverse landscapes.
Stage Road is a straight shot between Pescadero and San Gregorio, passing directly through Half Moon Bay. The drive is less than eight miles one way but full of natural sights. Some travelers make the roundtrip ride there and back, but if there's time, get out for a few minutes in either small town to explore before returning.
Keep an eye out for the side of the road because it's also a popular loop trail for cyclists seeking scenic vista while peddling the route.
TUNITAS CREEK – PURISIMA CREEK SCENIC DRIVE
Taking a scenic drive between Tunitas Creek and Purisima Creek feels like cruising through a transition photo, transforming from a coastal oasis to woodlands, set below some of the world's tallest trees. Although only approximately four miles long, this route exhibits the dramatic changes in the landscape seen across the state.
Hop in your car, let the windows down to catch the ocean breeze, then enjoy the sights as you start the drive near the steep, rocky sandstone cliffs emerging at Tunitas Creek Beach. Sounds of the ocean waves fade into the background as you enter the redwood forests at Purisima Creek, shading the trails below a giant canopy full of singing birds and rustling forest creatures.
Details: Higgins Canyon Rd & Purisima Creek Road, Half Moon Bay, CA 94019 | Website
SEA HORSE RANCH
As the sun peaks over the horizon, arrive early at the Sea Horse Ranch for their special morning ride. Experience a unique SoCal sunset from the saddle of your gentle steed, awaiting your next command to continue the journey.
Join a guide on a 90-minute gallop through the sandy coastal equestrian trails. Colorful flowers bloom on the side of the trail as you begin the trek towards the coast. Hold on tight as you descend the cliff to Poplar Beach, where you'll witness the beautiful brown mane of your horse flowing in the sea breeze while splashing along the water's edge.
Whether it's your first time riding a horse, or you're a self-proclaimed cowgirl at heart, Sea Horse Ranch has well-trained horses to accommodate all skill levels.
Details: Website
AÑO NUEVO STATE PARK
Melodies of elephant seals barking, pelicans shrieking overhead, and excited tourists "awing" at every animal sighting, orchestrate the perfect atmosphere of Año Nuevo State Park. Experience the biodiversity of this preserved coastal area.
Stop by the visitor center to meet with friendly rangers who will guide you through the park for the Seal Walk Tour. The tour takes you to observation platforms overlooking Cove Beach to see these oversized seals showing you how a "lazy beach day" is actually done. Chit-chat with your guide to learn how this site is home to the largest colony of elephant seals breeding on the U.S. mainland, and other fun facts about them.
The best time to see elephant seals in Año Nuevo Park is April and August.
Details: 1 New Years Creek Rd, Pescadero, CA 94060 | Website
BEAN HOLLOW STATE PARK
Live in the moment by staring into the Pacific Ocean from the shores of Bean Hollow State Park as the cool waters wash against your feet. Let go of all your thoughts and let views of this scenic strip of coastal splendor engulf your mind.
Step across the rocky ledges before sinking your feet into the warm, light tan sands at this tranquil beach. Low tide reveals rocky tide pools full of sea urchins and sea anemones waiting to wash away when the tide returns.
Plan a lovely afternoon picnic at Bean Hollow State Park with provided seating atop overlooks of the coast.
Details: New Years Creek Rd, Pescadero, CA 94060 | Website
PURISIMA CREEK REDWOODS OPEN SPACE PRESERVE
Sunlight peeking through the dense canopy at the Purisima Creek Redwoods Open Space Preserve provides just enough light to look up at the giant redwood trees without hurting your eyes. It's an otherworld setting as you walk the natural paths set at the feet of nature's giants.
Thrilling hikes along the signature Purisima Creek Loop Trail or Whittemore Gulch Trail offer unique experiences to see the large trees. The forest playlist features hits like the trickle of Purisima Creek heard while stepping over wooden bridges and tree-dwelling creatures shaking the leaves while leaping between branches overhead.
After your hike, reward yourself with a snack break at the park picnic tables.
Details: Half Moon Bay, CA 94019 | Website
HALF MOON BAY BREWING
Indulge in the local craft brew scene with restaurants like Half Moon Bay Brewing, which cultivates a community of beer lovers. Lines are sure to stretch out the front door, but thanks to your reservations, you'll get the most coveted dining seat—the waterfront patio.
Sample house beer favorites to deliver a delicious hoppy sensation to your palette with the Full Swing IPA or the Calf-eine Coffee Milk Stout with a flavor of fresh coffee roast. In between rounds, fill your belly with a warm, creamy bowl of clam chowder or taste the day's catch in the Fisherman's Stew.
As the evening rolls around, the string lights overhead illuminate the patio, as roaring fire-pits in the table centerpieces keep you warm on a chilly night.
Details: 390 Capistrano Rd, Half Moon Bay, CA 94019 | Website
PILLAR POINT HARBOR
There's always activity afloat at Pillar Point Harbor — from the early morning, fishing boats file in line, ready to get the first catch of the day, until the evening when sunset chasers gather along the harbor.
Don't just stand on the sidelines of Pillar Point Park, and instead put yourself in the beautiful scenery that you've been admiring so much. Rent a boat from the Hall Moon Bay Kayak Company to paddle the bay, where friendly sea otters are never shy to approach your boat to say "hello." Whale watching tours are popular from March to May when pods of gray whales migrate near the shore en route to Alaska.
Enjoy sunset views over Mavericks Beach from the outdoor dining deck at Sam's Chowder House to taste the lobster rolls, crab cakes, and other dishes from its award-winning menu.
Details: 1 Johnson Pier, Half Moon Bay, CA 94019 | Website
MORE INFORMATION FOR YOUR TRIP TO CALIFORNIA
YOU MIGHT ALSO ENJOY
WHERE TO STAY IN HALF MOON BAY
Beachfront Hotel. The Oceanfront Hotel on Miramar Beach is a picturesque location featuring stunning oceanfront views. Each room has a balcony overlooking the ocean and a fireplace. The historic landmark, Miramar Beach Restaurant is adjacent to to the hotel.
Best Budget Option. Quality Inn Half Moon Bay is only a 5 minute walk from the closet beach and minutes from Miramar Beach, Pillar Point Harbor, Point Montara Lighthouse, the Fitzgerald Marine Reserve and the Obester Winery.
Best House Option. A Little Piece of Heaven is a 2 bedroom property that sleeps 6 and and 8-minute walk from the beach. It's also 1.2 miles from El Granada Beach and 1.5 miles from Miramar Beach. It has a hot tub and sauna. Check out the views from this amazing property.
Follow us here: Facebook | Twitter | Instagram | Pinterest | YouTube | MSN | TripAdvisor | Flipboard
All articles belong to 365 Atlanta Family LLC, and all photos belong to us as well, unless otherwise noted. It's all copyrighted. Please don't repost anything elsewhere without asking me first. All rights reserved. This site uses cookies to enhance your experience.
We make no guarantees of any price listed on our site. We are not responsible for content on external web sites linked from ours, including linked resources, an external blog post, any partner site, hotel property sites, or affiliate sites. We only write about places we love in an attempt to help you in your adventures, but we can't guarantee you will love them, too.
Posts may contain affiliate links at no cost to you. Several of our trips are also compensated by the respective tourism boards for the city or state we are visiting. This never impacts how we share the destination with you – opinions are always our own and we pride ourselves on that. We do not sell links or accept unsolicited guest posts under any circumstances. Don't even ask.
United States Copyright, 365 Atlanta Family, LLC
View our Privacy Policy | Subscribe to our Newsletter | Contact Site Owner | View Terms & Conditions | About Us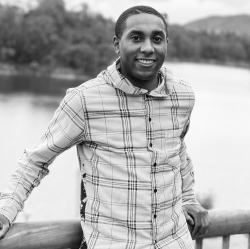 Latest posts by Bryan Shelmon, Staff Writer
(see all)