If you're hungry, you may want to grab a snack before diving in. (Some chocolate perhaps?) When it comes to Hershey, Pennsylvania, also known as "The Sweetest Place on Earth," chocolate is just the beginning of this East Coast town's story. For die-hard chocolate fans and others, this destination is still just as sweet as can be.
Before it became known as Hershey, this Pennsylvanian town was called Derry Church and was the 1857 birthplace of Milton Hershey. According to the town's website, the town now known as Hershey was built around the chocolatier's want for a "model town" for his employees, that would give them everything they needed. So now, more than a century after Hershey's became the first nationally marketed milk chocolate in the United States, the town remains a piece of his legacy.
Hershey's legacy wasn't just about giving his employees comfortable homes though, not by a longshot. Soon there were amusement park elements, a public pool, trolleys, and other attractions that would satisfy town residents and tourists.
Here are 14 things to do in Hershey PA that you're going to want to check out!
HERSHEYPARK
No trip to Hershey is complete without visiting Hersheypark. This space was originally built up by Milton Hershey himself as a recreational space for his employees. What is here now is an amusement park and water park, that exists in that same spirit of sweet adventure.
There are over 50 rides at Hersheypark, including roller coasters and other thrilling rides for the whole family. Hershey's characters wander around to visit guests, and seasonal events like Hersheypark in the Dark, keep visitors coming back time after time.
NEW IN 2023: A new roller coaster is scheduled to open in summer 2023 — Wildcat's Revenge! This wood and steel hybrid coaster will reach speeds of 62 mph and take you 140 feet up before dropping into an 82 degree drop! Woah!
Not to mention that the park supports the Milton Hershey School, which was founded by Milton and Catherine Hershey in 1909. Per the school's website, it is often ranked among the top independent schools in the country. They cater to working-class families with financial need, and were founded on that same principle–that all kids regardless of their parents' income deserve the best education.
HERSHEY CHOCOLATE WORLD
For all the chocolate fans out there, this one's for you. At Hershey Chocolate World you get to experience probably the closest thing to seeing Willy Wonka's Chocolate Factory you're going to get. Head into the factory for a chocolate tour, a chocolate tasting experience, a chocolate trolley tour, make your own candy bar, or get really creative and design your own wrapper!
A trip here is seriously one of the best things to do in Hershey PA!
Even the snootiest chocolate aficionados probably can't resist the sweet smell that emanates around this factory locale. So don't forget to drop by the gift shop and buy all the candy. (If you buy too much, you are always welcome to send some to us. Reese's takes priority.)
INDIAN ECHO CAVERNS
It may come as a surprise, but it is possible to make a visit to Hershey and also see things that are not candy related. Just a short distance away, Indian Echo Caverns has been an enormous tourist draw since it first opened in 1929. According to the cavern website, these caves have a long history with the Native Americans who first lived on the land, who experts believe used the caverns for storage and living quarters. This makes sense, because these caverns stay a balmy 50-ish degree all the time.
Other than exploring the natural wonders of the cave, visitors can also participate in gem mining, spend some time in the outdoor spaces and hang with the critters at the petting zoo.
ZOOAMERICA
For more than 100 years, ZooAmerica North American Wildlife Park has been teaching visitors from all over the world about wildlife and conservation. Conveniently located near both Hersheypark and the factory, this zoo gets its fair share of tourists in Hershey. They are home to over 200 animals that are specifically native to North America.
Just like much else in the town, ZooAmerica was also founded by Milton Hershey. Per the zoo's website, Hershey created the zoo with a dozen prairie dogs. It continued to grow from there to become a grander version of what once called–you guessed it–Hershey Zoo.
HERSHEY GARDENS
Previously known as the Hershey Rose Garden, which opened in 1936, Hershey Gardens remains another element of Milton Hershey's legacy to create a beautiful town. Now at just under 25 acres, this botanical garden welcomes visitors to come to enjoy the splendor of mother nature. According to the garden, there are over 3500 rose bushes among the themed gardens, and the Children's Garden even features "chocolate-scented, named and colored flora."
There are a total of 11 themed gardens at Hershey Gardens, including a Rock garden, Japanese Garden, Herb Garden, and the ever-rotating Seasonal Display Gardens. There is even an indoor butterfly atrium to delight guests.
HERSHEY HISTORY CENTER
Although the entire town of Hershey is a testament to a chocolatier's legacy, it's at the Hershey History Center that the details, artifacts, and elements of the history itself are preserved. Visitors are welcome to come to partake in the exhibits, some of which are interactive, at the center to learn more about the town's history and chocolate as well.
The Hershey Derry Township Historical Society has meticulously cared for over 50,000 pieces and photos that help tell the story of their community. This includes pieces that speak to the town of Derry, before the days of chocolatiers and development.
Their permanent exhibits include Before There Was Chocolate…There Was Stone, Beyond Band of Brothers: The Legacy of Major Dick Winters, and B'ars to Bears: A History of the Hershey Bears. There is even a documentary about the Hershey Bears that was produced by the center. It covers the history of the town's hockey team which was originally named for Hershey's bars (hence, B'ars).
HERSHEY GRILL
At the iconic Hershey Lodge, which is one of the Hershey Entertainment Resorts, is the beloved Hershey Grill. This resort casual restaurant features a seasonally rotating menu that highlights unique flavor palates appropriate for the freshness of the elements.
With a gorgeous patio for warm weather, outdoor dining, the Hershey Grill patio looks more like an English tea garden.
THE HERSHEY STORY MUSEUM
If you haven't had enough history (or chocolate) on your visit to Hershey, stop by The Hershey Story Museum for more tasty tidbits. Located in Downtown Hershey on Chocolate Avenue, this interactive museum gives a broader view of the chocolatier's life, legacy, and even failures before becoming a candy tycoon.
The tastings room gives guests a unique experience unlike any you'll find in other parts of the Hershey kingdom. Adults, or kiddos with an advanced love of cocoa, can enjoy six hot chocolate flavors from around the world, which also give insight into the history of cacao in those various regions. The tasting room also has a chocolate lolly item where children, or anyone less adventurous, can stir their warm milk to create their own cocoa.
Elsewhere in the museum, you can partake in a tour of Hershey's life and legacy. Some of their permanent exhibits include Failures to Fortunes, Sweet Innovations, and the Power of Promotion. There are often special, temporary exhibits on display too, so don't forget to check those out!
HERSHEY BEARS HOCKEY TEAM
The Hershey Bears Hockey Team, once the B'ars in honor of Milton Hershey's chocolate bars, are a beloved staple in their community. Their home, or their den, is at the Giant Center in Hershey. As a mascot, Coco the Bear is often out and about at community events. If you're around during ice hockey season, why not take in a hockey game? It's at least a good excuse to grab hot cocoa inside the chilly arena!
Team history, like much else in the town, dates back to when they were originally founded by Milton Hershey. In this case, Hershey founded the Hershey Hockey Club, which has managed the Bears and other teams since the 1930s.
HERSHEY THEATRE
"The more beautiful you make something which people can see and use, the more enjoyment they will get out of it." – Milton S. Hershey, 1938
Dedicated in 1933, the Hershey Theatre, in its architectural magnificence, has been a shining star in the town of Hershey. Part of the community center dreamt up by Milton Hershey, the theater has been a source of entertainment for residents and visitors alike for decades. The foyer's "canopy of gold" ceiling was inspired by the aesthetic of St. Mark's Cathedral in Venice and the whole theater down to the smallest detail is equally marvelous.
Like many theaters built during that time period, the building itself is a work of art. These spaces, well-loved by their communities, often go into disrepair over time. However, this space continues to be utilized for a variety of touring and local performances.
Ninety-minute walking tours of the theater are available, for those who want to get an up-close look at the space with the added context of its storied history.
ANTIQUE AUTOMOBILE CLUB OF AMERICA
Another unique element of Hershey, Pennsylvania, that also has nothing to do with chocolate, is the Antique Automobile Club of America (AACA). Founded in 1935, the AACA is a group for those who love to preserve, or just love, antique automobiles. Plus, they even have an award-winning magazine for those who don't get enough of the organization on a trip to the town.
The AACA has its own museum in the town of Hershey. The AACA Museum is often considered one of the best automotive museums in the world. It opened its doors in 2003, and ever since, this 71,000 square foot museum has been showcasing antique autos to visitors. Among their exhibits are interactive elements, one-of-a-kind vehicles, and myriad ways to learn about the innovation of vehicle technology.
Their permanent exhibits include From Roads to Rails, the Museum of Bus Transportation, Remembering Road Maps Display, and the Hershey's Kissmobile Cruiser. (You can't forget about the Kissmobile!) Past temporary exhibits have included Mini Bike Mania, Iconic Chevrolets, Harley-Davidson History, and Pioneers in African American Auto History.
HERSHEYPARK STADIUM
As far as multi-use spaces go, Hersheypark Stadium runs the gamut. Whether visitors are there to see football or soccer games, or a Motley Crue concert, the stadium is where they do it.
Fun fact: the stadium and Hersheypark Arena were the sites of a giant birthday party for President Dwight D. Eisenhower in 1953!
STAY AT HOTEL HERSHEY
When it comes to stepping back into a more glamorous time, you can't do much better than Hotel Hershey. This splendid space was born out of the hardship of the Great Depression, as a way for Milton Hershey to employ more people from the town.
Hershey was inspired by a Mediterranean hotel he visited and gave his architect, D. Paul Witmer, a postcard with a photo of that hotel to create a similar space. That's why Hotel Hershey looks like it was transported from another part of the world.
This sprawling resort property includes over 250 rooms and cottages. It has been repeatedly given accolades from AAA and Forbes, which is no surprise given the magnitude of the property. Not to mention the unique spa at the hotel, which obviously includes chocolate-inspired treatments. If you are going to stay at the Hotel Hershey, indulge in one of the sweet options at the spa. You'll know when you get there why it's referred to as The Chocolate Spa.
DRIVE UP TO HERSHEY LODGE
Opened in 1967 as the Hershey Motor Lodge, this hotel is now one of the area's largest resort properties. The much larger, and less opulent, Hershey Lodge is the perfect place for families visiting Hershey.
With pools, fitness, golf, and a range of activities for the family at the resort, there are no lacking recreational options. Plus, the Hershey Lodge also has their own spa — the MeltSpa — which features chocolatey spa treatments galore.
With over 70 treatments to choose from, the sky's the limit at MeltSpa. They even feature an exclusive line of Hershey's Dark treatments. Otherwise, their Signature Hershey's treatments include cocoa facials and cocoa massages, if dark chocolate isn't your fave. But maybe do consider the Dark Chocolate Dipped Coconut, which features their coconut sugar scrub and their dark chocolate body wrap. Treat yourself!
MORE INFORMATION FOR YOUR TRIP TO PENNSYLVANIA
WHERE TO STAY IN HERSHEY PA
Follow us here: Facebook | Twitter | Instagram | Pinterest | YouTube | MSN | TripAdvisor | Flipboard
All articles belong to 365 Atlanta Family LLC, and all photos belong to us as well, unless otherwise noted. It's all copyrighted. Please don't repost anything elsewhere without asking me first. All rights reserved. This site uses cookies to enhance your experience.
We make no guarantees of any price listed on our site. We are not responsible for content on external web sites linked from ours, including linked resources, an external blog post, any partner site, hotel property sites, or affiliate sites. We only write about places we love in an attempt to help you in your adventures, but we can't guarantee you will love them, too.
Posts may contain affiliate links at no cost to you. Several of our trips are also compensated by the respective tourism boards for the city or state we are visiting. This never impacts how we share the destination with you – opinions are always our own and we pride ourselves on that. We do not sell links or accept unsolicited guest posts under any circumstances. Don't even ask.
United States Copyright, 365 Atlanta Family, LLC
View our Privacy Policy | Subscribe to our Newsletter | Contact Site Owner | View Terms & Conditions | About Us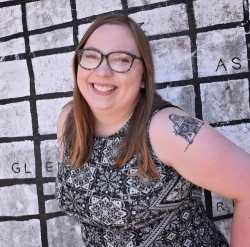 Latest posts by Amanda Finn, Staff Writer
(see all)