Few cities in the U.S. are quite as scenic as Idaho Falls, Idaho. Resting near the 600-foot-wide waterfalls of the Snake River, the city is packed to the brim with many incredible sights and beautiful places to explore.
With lush greenery at every corner and parks around every block, there is plenty to look out for when you are out and about in Idaho Falls, Idaho.
Here are 17+ things to do in Idaho Falls that we know you and your family will love.
COOLEST PLACES TO STAY IN IDAHO FALLS
SNAKE RIVER GREENBELT
Pack your walking shoes or have a bike to ride because the first major attraction in Idaho Falls is the Snake River Greenbelt. Also known as the Idaho Falls River Walk, this track is massive in its width and length, allowing both hikers and bikers to travel simultaneously.
The track spans five miles right beside the Snake River. So as you walk or bike your way on the trail, you can rest assured that you will get to see plenty of fun attractions. The track is so long that it passes by multiple restaurants and shops, allowing you to take in the local scene.
The trail is also completely paved, ensuring that you feel comfortable as you're walking. The best part? You even get to walk past the massive 600-foot-wide falls that the city is named after.
You will also be passing through the farmer's market and some beautiful private gardens as well. And if you come during the summers, city officials will also extend the trail to Freeman Park, which allows you to continue sightseeing from there. It should easily be the first thing you go on when you come to the city.
SPORTSMAN PARK
Sportsman Park is a vital piece of history for Idaho Falls since it's home to a lot of important tourist attractions. It's very much a little island in the middle of the Snake River, making it an especially cute part of the city — and it's easily accessed from the Snake River Greenbelt.
The park is lush with all sorts of greenery and abundant plant life. It's in a very historically important location, as it is right beside the first bridge that completely crossed the Snake River on the East Side.
There are also plenty of public viewing spots, decks, and gardens throughout this small island, all of which you can even rent out for those special occasions. One of those incredibly beautiful public locations is the Japanese Friendship Garden, which is commonplace for people to take wedding pictures.
JAPANESE FRIENDSHIP GARDEN
Speaking of the Japanese Friendship Garden, it's certainly worth talking about this location. This culturally significant location is very important, seeing how it commemorates its relationship with the city Tokai-Mura. Tokai-Mura and Idaho Falls are sister cities, which spawned a partnership to educate each other about their cultures and traditions.
The Friendship Garden features plenty of beautiful decorations that have made it look culturally appropriate. You can find various plant life that looks amazing with the specific urban setting that the city has. Furthermore, it also has a traditional Japanese garden gate.
The Japanese Pavilion is located here, as well. Completely built by volunteers, the building of this beautiful monument became a large-scale community project that was finished in 2016.
TAUTPHAUS PARK
Tautphaus Park in Idaho Falls is one of the oldest parks in the state. This park is huge, and features a multitude of things for you to do.
Play baseball or softball on one of their fields, or enjoy a picnic in their designated picnic areas. Kids will love the playground, where they'll find plenty of jungle gyms and sandboxes to play in. There's a skating rink here, and even an amusement park! Funland Amusement Park features miniature carnival rides, and water slides too.
If you still have time for more, make sure you check out the Idaho Falls Zoo (more info below)!
IDAHO FALLS ZOO
Summertime is the perfect time to visit the many different species of animals that live at the Idaho Falls Zoo. The zoo can be found in Tautphaus Park. The park is also one of the biggest parks in the city, and it's full of family-friendly fun. At the heart of the fun, is the Idaho Falls Zoo.
The zoo operates from March to October and hosts plenty of events throughout its operational months. During their season, you can see animals from around the world. Despite not being a large zoo, the number of animals they have is nothing short of incredible.
Some of the popular animals they house include snow penguins, leopards, and lions. The zoo is located at 2725 Carnival Way, Idaho Falls, ID.
HELL'S HALF ACRE
When you're done looking at all of the fun animals throughout the Idaho Falls Zoo, why not take a look at the city's unique attraction: Hell's Half Acre. About 25 miles outside of the city, this massive plain features a hardened lava flow. The entire location is full of sharp and jagged edges that are now part of the landscape.
The lava flow here erupted more than 4,000 years ago, and left behind lava rocks, lava tubes, and caves. Three trails go across this desolate landscape — two developed trails that include interpretive signs, and one primitive trail.
This is a spectacular place to visit near Idaho Falls, and one you don't want to miss.
MUSEUM OF IDAHO
The Museum of Idaho stands out as one of the most culturally important locations in the city, as it allows you to learn more about the state's history and creation.
The Improvement Society was responsible for bringing this museum to its current place, as they collected all of the artifacts for the different exhibits and then put them on display. In addition to their permanent exhibits, they host several visiting exhibits each year.
At this museum, you'll see artifacts spanning 14,000 years of Idaho's history. Kids will love the Discovery Room, where they can climb mountains, crawl through caves, and dress up!
HOT SPRINGS
Ready to relax? One of the great things about Idaho is that it's home to hot springs that can be found throughout the state. A few can even be found near Idaho Falls.
Lava Hot Springs is found just an hour away from Idaho Falls in the town of Lave Hot Springs. Not only do you get to enjoy the five amazing hot springs here, your ticket price also includes swimming in the outdoor Olympic pool (summer only), the Indoor Aquatic Center, the Kiddie Cove, diving platforms, and slides.
Further away, but just as amazing is The Springs in Idaho City, about 4 hours away from Idaho Falls. Featuring hot tubs at varying temperatures, you can easily choose the best one for you. These resorts also offer various other packages that you can take advantage of if you stay the night.
Other popular hot springs in Idaho include Miracle Hot Springs, Kirkham Hot Springs, Burgdorf Hot Springs, and Gold Fork Hot Springs.
Read More: HOT SPRINGS IDAHO: 19 SPRINGS YOU'VE GOT TO VISIT
EAGLE ROCK FOUNTAIN
The Eagle Rock Fountain is an Idaho Falls attraction unique to the city. Not only is it one of the most beautiful eagle monuments in the world, but it also happens to be the largest one. This large monument features mountains and waterfalls!
The fountain shows two eagles near a rocky, mountainous surface. As one of the eagles lands, the other is circling the mountain. The waterfalls from many directions in this monument are also referred to as "The Protector."
Although it's beautiful any time of year, it's especially amazing in the winter when the water freezes.
COLLECTORS' CORNER MUSEUM
Have you ever wondered what the collectibles of old might be like? Then a visit to the Collectors' Corner Museum is a must when visiting Idaho Falls.
This fun museum is privately owned, and is run by Jim and Nida Gyorfy, who have been collecting all their lives. Home to 125 different collections, this place is so fun and interesting to visit.
You'll see everything from coin collections to collections of Troll dolls, model planes, and mechanical monkeys. There's so much to see, you could spend an entire day here.
ART MUSEUM OF EASTERN IDAHO
Starting back in 2002, the Art Museum of Eastern Idaho dedicated itself to promoting various forms of visual arts. The innovative exhibits focus on teaching interested individuals more about art.
Here, you'll find a gift shop, a workshop space, a classroom, an interactive art area for children, and five galleries. Throughout the year, you can catch plenty of insightful exhibits, classes, lectures, and workshops by talented artists. You can explore the area on your own or take one of the many guided tours.
Since this is the only art museum in eastern Idaho, it is very important to local and regional artists.
EAST IDAHO AQUARIUM
At the East Idaho Aquarium, you'll find aquatic ecosystems, hands-on displays, awesome exhibits, and educational programs.
You can find twelve exhibits throughout the aquarium, all of which feature different exotic fish breeds. Visit their more generalized ocean life exhibit, which contains jellyfish, eels, crabs, and other common ocean dwellers. Or you can go to the stingray exhibit, where you can pet and feed friendly stingrays as they swim around you.
This fun attraction is a must-do for families!
FREEMAN PARK
Freeman Park is a massive open space that features plenty of beautiful greenery. What was once an unused space has become a place for people to relax and jog.
With bike paths, walking paths, and hiking trails, it's the perfect community gathering places. You can access Snake River from Freeman Park, and enjoy plenty picnic tables here, too. In addition, you can find an 18-hole disc golf course at the park.
IDAHO BREWING COMPANY
While Idaho isn't necessarily known for its beer, Idaho Falls is known for being the home of the Idaho Brewing Company. This brewery is responsible for some of the best lagers and craft ales you can find in the state.
Take a tour and visit their tasting room, where you will get the chance to try out some of their award-winning ales for yourself. The tasting room is also near the riverbank, giving you a wonderfully scenic place to enjoy your drinks.
MELALEUCA FIELD
Are you looking for some sporting action on your trip to Idaho Falls? Well then, the Melaleuca Field is the place to be.
Melaleuca Field is the home of the Idaho Falls Chukars, the city's minor league baseball team. Watch them hard at work as they play against neighboring teams.
The Chukars have a very passionate fan base, all of whom you can join when rooting for them at their next game.
SNAKE RIVER FERRY
Now you might have noticed that the Snake River is a major part of the city's overall personality. Well then, why not take a better look around it with a dedicated ferry ride?
Bask in the incredible natural beauty surrounding Idaho Falls as you take a relaxing ride on the Snake River Ferry. This 25-minute narrated boat tour is a great way to learn interesting facts about the city, and get to see all the best spots. Make sure to bring your camera!
DAY TRIPS FROM IDAHO FALLS
YELLOWSTONE NATIONAL PARK
Ready to explore even more? The West Yellowstone entrance to Yellowstone National Park is less than 2 hours from Idaho Falls, making it a great day trip destination.
As the first official national park in the country, it remains one of the most visited. The park is full of geysers, fumaroles, and hot springs, making it a sight to witness. There is also a growing herd of bison in the park, which is a fun sight to see.
Be sure to check out some of the best hiking trails in the country, and don't miss the Upper Geyser Basin Boardwalk.
Read More: 38 BEST THINGS TO DO IN YELLOWSTONE NATIONAL PARK
GRAND TETON NATIONAL PARK
Grand Teton National Park is another great national park located just under 2 hours from Idaho Falls. Enjoy views of the Teton Range along the way.
Once at the national park, you'll see glacier-fed lakes, which are comfortably cold during the summer season. Look for wildlife throughout the park, like marmots, bears, and moose.
Hiking is a popular pastime here, and there are miles of trails for every hiking level.
IDAHO FALLS FAQ
What is Idaho Falls best known for?
Idaho Falls is best known for being a commercial and cultural hub for Eastern Idaho. It's home to outdoor adventures, museums, a minor league baseball team, family friendly activities, and more.
Is it worth visiting Idaho Falls?
Idaho Falls is a great place to visit! In addition to being a few hours away from popular national parks like Yellowstone and Grand Teton, Idaho Falls itself has plenty of natural beauty, making it worth a visit.
Does Idaho Falls have a waterfall?
Yes, Idaho Falls has waterfalls! Idaho Falls gets its name from the falls in the heart of the city. Exploring the Idaho Falls River Walk is a great way to see the beauty of the falls and more of the city.
MORE INFORMATION FOR YOUR TRIP TO IDAHO
WHERE TO STAY IN IDAHO FALLS
Follow us here: Facebook | Twitter | Instagram | Pinterest | YouTube | MSN | TripAdvisor | Flipboard
All articles belong to 365 Atlanta Family LLC, and all photos belong to us as well, unless otherwise noted. It's all copyrighted. Please don't repost anything elsewhere without asking me first. All rights reserved. This site uses cookies to enhance your experience.
We make no guarantees of any price listed on our site. We are not responsible for content on external web sites linked from ours, including linked resources, an external blog post, any partner site, hotel property sites, or affiliate sites. We only write about places we love in an attempt to help you in your adventures, but we can't guarantee you will love them, too.
Posts may contain affiliate links at no cost to you. Several of our trips are also compensated by the respective tourism boards for the city or state we are visiting. This never impacts how we share the destination with you – opinions are always our own and we pride ourselves on that. We do not sell links or accept unsolicited guest posts under any circumstances. Don't even ask.
United States Copyright, 365 Atlanta Family, LLC
View our Privacy Policy | Subscribe to our Newsletter | Contact Site Owner | View Terms & Conditions | About Us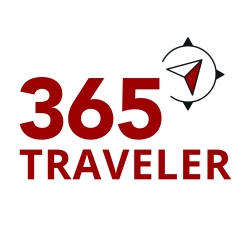 Latest posts by Sa Bal, Staff Writer
(see all)