The rolling hills and farmland of Indiana offer a welcome respite from the hustle and bustle of city life. This Midwestern state is home to several large cities, including Indianapolis, Fort Wayne, and Evansville. Whether you're looking for outdoor adventure or a trademark cultural attraction, you'll find it in Indiana.
Indiana is also home to several major universities, including Indiana University, Purdue University, and Notre Dame. Ready to learn more? Read on, and take your pick of Indiana attractions! Whether you're a native Hoosier or visiting from out of state, we have something for everyone.
Here are 21 things to do in Indiana that you don't want to miss!
INDIANA DUNES NATIONAL PARK
First on our list is Indiana Dunes National Park, located on the shores of Lake Michigan. This 15,000-acre park is home to over 50 miles of hiking trails, beaches, dunes, and wetlands. The rugged terrain and diverse ecosystems offer a unique experience for nature lovers and outdoor enthusiasts. This national park is also an excellent place for bird watching, with nearly 300 species of birds spotted here.
Fishing is legal in the park with a license, and many boats are allowed on the lake. If you're lucky, you'll catch trout or salmon! Visitors can also swim, sunbathe, or picnic on the beaches, so boats must stay at least 100 yards offshore.
Indiana Dunes National Park is a great place to spend a day, a weekend, or even longer. You can set up camp in one of the 66 campsites, which feature a modern restroom with hot showers.
CHILDREN'S MUSEUM OF INDIANAPOLIS
The Children's Museum of Indianapolis is the perfect place to take the kids. It's the largest children's museum globally, and it's full of interactive exhibits and hands-on activities. Kids can explore a life-size replica of an Apatosaurus, and they can even touch real fossils! The Dinosphere is a popular exhibit that simulates what it was like to live in the time of dinosaurs.
Other exhibits include "Take me There," a rotating show that takes kids on a virtual journey to different parts of the world. The museum also has outdoor activities like racing, basketball, football, and any other sport you can think of.
Read More: 38 PHENOMENAL THINGS TO DO IN INDIANAPOLIS, IN
NEWFIELDS MUSEUM
The Newfields Museum is a hidden gem in Indianapolis. This museum is part of the Indianapolis Museum of Art, but it has its campus and collections. The Newfields Museum is home to art from all over the world and beautiful gardens. Art in Bloom is a spring event where the gardens are full of beautiful floral arrangements inspired by the art in the museum.
The museum also has a restaurant, bar, and coffee shop on its grounds. The historic Lilly House is also located on the Newfields Museum campus and is open for tours. This 20th-century estate is home to the original owners' original art, furniture, and collections.
Details: 4000 N Michigan Rd, Indianapolis, IN 46208 | Website
CATARACT FALLS
Another hidden gem in Indiana is Cataract Falls, a must-see for any nature lover. This waterfall is located near the small town of Cloverdale, about an hour south of Indianapolis. The falls are best seen after rain when the water flows quickly over the rocks. This is a great place to picnic and enjoy the outdoors.
The small hike to the falls is worth it, and you can also explore the area around the falls. Be careful if you decide to walk on the rocks near the waterfall, as they can be slippery. Depending on the day, you might be able to swim in the pool at the bottom of the falls.
Details: 2605 N Cataract Rd, Spencer, IN 47460 | Website
INDIANAPOLIS MUSEUM OF ART
The Indianapolis Museum of Art is one of the largest art museums in the United States. The museum has a wide variety of art, including paintings, sculptures, and installations. The contemporary wing is a local favorite, as it always features exciting and unique pieces. The IMA also has rotating exhibits, which are always worth a visit.
The Virginia B. Fairbanks Art and Nature Park is a beautiful park on the museum's campus. The park has walking paths, gardens, lakes, and even a waterfall.
Details: 4000 N Michigan Rd, Indianapolis, IN 46208 | Website
CONNER PRAIRIE
The next museum on our list is Conner Prairie. This living history museum is located in Fishers, about 30 minutes northeast of Indianapolis. The museum is dedicated to the history of Indiana and the Midwest. At Conner Prairie, you can step back in time and experience what life was like in the 1800s. The museum has several historical areas, including a working farm and a Civil War recreation.
The giant hot air balloon is a popular attraction at Conner Prairie and acts as the museum's centerpiece. When conditions are right, you can take a ride in the balloon and get a bird's eye view of the property. The establishment also offers classes and camps of all sorts. You can learn pottery, blacksmithing, and even how to make a quilt.
Details: 13400 Allisonville Rd, Fishers, IN 46038 | Website
INDIANA CAVERNS
Indiana Caverns is a great option if you're looking for something more adventurous. Dubbed Indiana's longest cave, this natural wonder is located in Corydon, about an hour southwest of Louisville. The cave is home to stunning rock formations and a river that runs through it. You can ride on the said river in a boat, which is a unique experience.
The pitch-black cave can be a little spooky, but it's worth visiting. Indiana Caverns also offers a variety of tours, so you can choose the one that best suits your interests. The "Bat Chaser" is worth the wait. This hybrid between zip-lining and a rollercoaster is a novel way to laugh.
The experiences here vary greatly, so there's sure to be something for everyone. From an intensive 4-hour challenge in deep darkness to a leisurely 2-hour guided stroll, the options are plenty and cater to all interests.
Details: 1267 Green Acres dr., SW, Corydon, IN 47112 | Website
LUCAS OIL STADIUM
Go Colts! Lucas Oil Stadium is the home of the Indianapolis Colts, an NFL football team. It's also one of the most popular tourist attractions in Indiana. The stadium is located in downtown Indianapolis, making it easy to get to.
Even if you're not a football fan, the sheer excitement of the game is enough to make anyone a fan. Plus, you can still take a tour of the stadium. The behind-the-scenes look at one of the most iconic stadiums in the country is definitely worth it. You'll see the locker rooms, press box, and even the field. The stadium is also host to various other events, so there's always something going on.
Details: 500 S Capitol Ave, Indianapolis, IN 46225 | Website
INDIANAPOLIS ZOO
Imagine a day where you can make almost 4,000 new friends from 320 different species. That's exactly what you can expect at the Indianapolis Zoo, one of the best zoos in the country. The Indianapolis Zoo is divided into different areas, each with its theme. The Oceanarium is a local favorite and is home to dolphins, sea lions, and penguins. Of course, you can jump in and get a closer look at the action if you want to.
If you're more interested in land animals, the Indianapolis Zoo has you covered there too. The zoo is home to lions, tigers, and bears, and you can even feed some of the animals. Kangaroos and giraffes are always a hit with the kids. The Indianapolis Zoo offers a unique experience with its "Zoo Camps if you have time to stay overnight." You can stay in tents or cabins and get an up-close look at the animals at night.
Details: 1200 W Washington St, Indianapolis, IN 46222 | Website
HOLIDAY WORLD & SPLASHIN' SAFARI
Holiday World & Splashin' Safari is a great place to take the family. The water park is home to many different slides and pools and a wave pool. The rides are Six Flags-worthy and will have you screaming for more. The theme park is home to five roller coasters and a host of other rides.
You'll find food and drink options all over the park, so you don't have to go too long without a snack. And, if you need a break from the action, the Holiday World & Splashin' Safari offers plenty of places to relax. From a shady spot under a tree to an inner tube down the lazy river, you can make of this day whatever you want it to be.
Details: 452 E Christmas Blvd, Santa Claus, IN 47579 | Website
EITELJORG MUSEUM OF AMERICAN INDIANS AND WESTERN ART
The Eiteljorg Museum is dedicated to preserving Native American and Western art and culture. Located by the White River State Park in downtown Indianapolis, the museum is easy to find and a great place to spend an afternoon. The building is unassuming from the outside, but don't let that fool you. The museum is home to a collection of thousands of artworks and artifacts.
The exhibitions focus on the art and culture of the American West, where you can see everything from paintings and sculptures to weapons and clothing. The museum also has a number of interactive exhibits that are perfect for kids. They can try their hand at archery or learn to make a fire the traditional way.
Details: 500 W Washington St, Indianapolis, IN 46204 | Website
INDIANAPOLIS MOTOR SPEEDWAY MUSEUM
Located inside the Indianapolis Motor Speedway, the Indianapolis Motor Speedway Museum is a must-see for any car enthusiast. The museum is home to over 75 vintage and historic cars and a collection of artifacts. You can see everything from the first Indy 500 race car to the car that won the very first Indianapolis 500.
Spanning a 107-year history, you'll see classic cars like the 1911 Marmon wasp, a 1938 Maserati, and the 1922 Duesenberg.
Details: 4750 W 16th St, Indianapolis, IN 46222 | Website
PROPHETSTOWN STATE PARK
Named for the Native American settlement that once occupied the land, Prophetstown State Park is a great place to spend a day outdoors. The 2,500-acre park is home to biking and hiking trails and a lake where you can go fishing or swimming. The green area turns into a snowy paradise and a great place for cross-country skiing or sledding in the winter.
If you're looking for a place to stay overnight, the park has you covered there. There are camping sites available for both tents and RVs. You can also rent a cabin if you want something more comfortable. The Indiana State Park pass is accepted here, so it's a great place to use your pass if you've got one.
Details: 4112 IN-225, West Lafayette, IN 47906 | Website
AMERICAN MANUFACTURING AT THE STUDEBAKER NATIONAL MUSEUM
The Studebaker National Museum is dedicated to the history of American manufacturing. Located in South Bend, Indiana, the museum is home to several different exhibits. You can see everything from vintage cars to bicycles to typewriters. The museum is also home to a library and archives, so you can do some research if you're interested in the history of manufacturing.
And, if you want to get hands-on, the museum offers workshops; you can learn how to make a quilt or build a piece of furniture.
Details: 201 Chapin St, South Bend, IN 46601 | Website
FORT WAYNE CHILDREN'S ZOO
The Fort Wayne Children's Zoo is home to children's favorite animals, like lions, tigers, giraffes, and elephants. The zoo is home to over 1,000 animals worldwide, and you can interact with fantastic beasts. The land is split between African Journey, Australian Adventure, Central Zoo, and Indonesian Rainforest.
The zoo allows children to "adopt" animals and receive a plush, an adoption certificate, and a photo of the animal. The proceeds from the adoption program go towards the care of the animals.
Read More: 18 SUPER FUN THINGS TO DO IN FORT WAYNE INDIANA
LANIER MANSION STATE HISTORIC SITE
The Lanier Mansion is a beautiful historic home located in Madison, Indiana. The Greek Revival-style mansion was built in 1844 and is one of the best examples of the style in the state. The home is open for tours, and you can see everything from the grand staircase to the original furniture.
The 19th century mansion is also home to yearly events, including weddings, receptions, and holiday celebrations.
Details: 601 W 1st St, Madison, IN 47250 | Website
SNITE MUSEUM OF ART
The Snite Museum of Art is located on the University of Notre Dame campus. The museum is home to a collection of over 18,000 works of art, from paintings and sculptures to textiles and furniture. The museum also has exhibitions that rotate throughout the year.
The museum offers various programs for all ages, including concerts, lectures, and family days. Events like Artful Yoga use the museum's collection to provide a unique experience.
Details: 100 Moose Krause Cir, Notre Dame, IN 46556 | Website
WONDERLAB MUSEUM OF SCIENCE, HEALTH, AND TECHNOLOGY
The WonderLab Museum of Science, Health, and Technology is another museum for children. Here, you can see everything from chemistry experiments to health science displays. The WonderLab also offers a variety of different classes and camps for children.
The museum has permanent exhibits, including the Bubble Room and Energy Lab. These exhibits allow children to explore science in a hands-on way. There are also newer exhibits like SandScapes, an augmented reality sandbox.
Details: 308 W 4th St, Bloomington, IN 47404 | Website
FRENCH LICK SPRINGS HOTEL
The French Lick Springs Hotel is a historic hotel located in French Lick, Indiana. The hotel was built in 1901, making it one of the oldest hotels in the state. The hotel has luxurious amenities, including a golf course, spa, and casino. The hotel also presents historical exhibits.
It's a trendy destination for spring break and summer vacation. You can enjoy the hotel's amenities or explore the nearby French Lick West Baden, where you'll find trains, go-karting, wine, and a water park.
Read More: 17 AWESOME THINGS TO DO IN FRENCH LICK INDIANA
RV HALL OF FAME & MUSEUM
The RV Hall of Fame & Museum is a museum dedicated to the history and development of recreational vehicles. The 100,000 square foot building is also home to one of the world's most extensive collections of RVs.
You can see everything from mobile homes to luxury coaches. The museum also has interactive exhibits to make things more interesting.
Details: 21565 Executive Pkwy, Elkhart, IN 46514 | Website
AMISH COUNTRY
Last but not least, Indiana is known for its large Amish community. You can find Amish Country in the northeastern part of the state. Here, you can learn about the Amish way of life and see how they live without modern conveniences. There are quite a few attractions in Amish Country, from museums to farms. You can even take a ride on an authentic Amish buggy.
Amish Country is a great place to learn about a different way of life and score some delicious food and unique artisanal products.
Details: Website
MORE INFORMATION FOR YOUR TRIP TO INDIANA
Follow us here: Facebook | Twitter | Instagram | Pinterest | YouTube | MSN | TripAdvisor | Flipboard
All articles belong to 365 Atlanta Family LLC, and all photos belong to us as well, unless otherwise noted. It's all copyrighted. Please don't repost anything elsewhere without asking me first. All rights reserved. This site uses cookies to enhance your experience.
We make no guarantees of any price listed on our site. We are not responsible for content on external web sites linked from ours, including linked resources, an external blog post, any partner site, hotel property sites, or affiliate sites. We only write about places we love in an attempt to help you in your adventures, but we can't guarantee you will love them, too.
Posts may contain affiliate links at no cost to you. Several of our trips are also compensated by the respective tourism boards for the city or state we are visiting. This never impacts how we share the destination with you – opinions are always our own and we pride ourselves on that. We do not sell links or accept unsolicited guest posts under any circumstances. Don't even ask.
United States Copyright, 365 Atlanta Family, LLC
View our Privacy Policy | Subscribe to our Newsletter | Contact Site Owner | View Terms & Conditions | About Us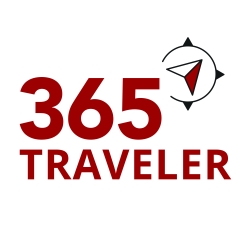 Latest posts by Hank Neutrino, Staff Writer
(see all)