On the sparkling shores of Cayuga Lake in Upstate New York lies the welcoming city of Ithaca, New York. The town was founded in 1888 and has ties to the Iroquois League, Annie Oakley, and claims to be the birthplace of ice cream sundaes — talk about a diverse history!
Ithaca is home to Ithaca College and Cornell University and a growing social and cultural scene. This town is a traveler's playground renowned for its splendid natural scenery, outdoor delights, and cityscape adventures! From outdoor hikes to museums, there's no shortage of things to do in Ithaca NY.
CHASE OVER 150 WATERFALLS
Ithaca resides in the Finger Lakes Region of New York State. Its position on Cayuga Lake creates naturally beautiful scenery full of glistening ponds, vibrant tree lines, and scenic trails. But perhaps the most famous natural feature of Ithaca is its massive collection of waterfalls.
The area of Ithaca boasts more than 150 waterfalls of varying sizes surrounded by gorges, rapids, and rivers. Visitors to Ithaca simply must make time to experience a few of these gorgeous waterfalls to experience the natural environment of the area truly.
Read more: Things To Do In Ithaca, NY On A Girl's Weekend
ITHACA FALLS NATURAL AREA
The Ithaca Falls Natural Area is a nature preserve in the southern part of Ithaca. You wouldn't think you'd stumble across this rushing scenery across the street from a high school, but regardless, Ithaca Falls doesn't disappoint!
The falls rush down a formation of natural stone steps, cascading into a pond. It's just a short walk from the public parking lot, too.
Details: Lake St, Ithaca, NY 14850 | Website
TAUGHANNOCK FALLS STATE PARK
Noted as one of the most outstanding natural attractions in the Northeastern United States, Taughannock Falls State Park offers fantastic views of the gorge and falls that plummet nearly 215 feet!
Stopping to view Taughannock Falls can be an all-day affair! The state park contains campsites and cabins for visitors to stay overnight listening to the crash of the falls. In addition, it's not uncommon to see boats in the nearby marina in the summer or cross-country skiers in the park during the winter, or hikers enjoying the view all year round!
Details: 1740 Taughannock Blvd, Trumansburg, NY 14886 | Website
CASCADILLA CREEK GORGE
Another of Ithaca's unexpected wonders is Cascadilla Creek Gorge. This natural wonder consists of 20 feet of cascading, connected waterfalls along a gorge trail within the city. Walk along the path, and you'll find yourself connected to downtown Ithaca on one end and Cornell University on the other.
You should plan to spend an hour or so on the trail to enjoy its beauty fully. Two footbridges will provide optimal photography locations for capturing a memento of the falls, so don't forget to pack the camera (or your smartphone!).
Details: Cascadilla Gorge Trail, Ithaca, NY 14850 | Website
SIX MILE CREEK
The city of Ithaca designates the Six Mile Creek falls as a unique natural area. The Six Mile Creek trails offer shaded paths, and fabulous creek views home to the city's reservoirs.
Six Mile Creek is a popular destination for trail runners, bikers, and nature-loving walkers. Along the creek, you'll find marshlands, waterfalls, and forests, as well as the Mulholland Wildflower Preserve. So pack a picnic and plan on enjoying all the creek has to offer during your visit!
Details: Website
ROBERT TREMAN STATE PARK
Robert Treman State Park originally carried the name Enfield Glen Reservation. Its name changed in 1938 to commemorate and thank Robert Treman for the donation of the reservation to New York State as a parkland. The area is home to some of New York State's most beloved hiking trails and natural wonders.
The park is home to twelve waterfalls, including the dramatically named Lucifer Falls that drops 115 feet into the waiting gorge. Guests enjoy meandering along the winding trails, with hiking options for all age groups and skill levels. Visitors can also take the time to jump into a waterfall-fed pond for a delightful swim, an afternoon of fishing, or stay the night camping in the park.
Details: 105 Enfield Falls Rd, Ithaca, NY 14850 | Website
BUTTERMILK FALLS STATE PARK
I know what you're wondering; why are waterfalls named after milk? Well, if you visit Buttermilk Falls State Park, you'll notice that the foamy cascades of the falls look remarkably like…you guessed it, milk!
The park contains two main sections, the upper and lower park. In the upper park, visitors can enjoy a small lake, picnic areas and playgrounds for the family, and scenic hiking trails. The lower park has campgrounds, the wetlands of Larch Meadows, and a natural pool perfect for fishing.
Details: 106 E Buttermilk Falls Rd, Ithaca, NY 14850 | Website
SWEEDLER NATURE PRESERVE
The natural waterworks of Sweedler Nature Preserve developed over thousands of years as the ice age carved the elegant Lick Brook Falls. Along the path of Lick Brook, Sweedler Preserve eventually merges with the Thayer Preserve, protecting a space along the brook spanning 5,000 feet!
The Sweedler Preserve holds three significant waterfalls, with the most prominent standing at 93 feet. Locals recommend visiting the falls after a rainstorm when viewing is at its peak. The best views of the falls require a fairly difficult hike of 500 feet, but you can also catch a great view on the easier paths around the brook.
Details: 1 Townline Rd, Ithaca, NY 14850 | Website
SAMPLE THE SPIRITS OF THE REGION
Did you know that New York State is the third-largest producer of wine in the United States, outside California and Oregon? The region's lush, fertile soil allows grapes, grain, and apples to grow aplenty, making it a prime location for wine, beer, and cider production.
For visitors of legal drinking age, the area around Ithaca holds a variety of vendors making their delicious adult beverages to sample.
MONTEZUMA WINERY & HIDDEN MARSH DISTILLERY
Where can you find homemade fudge and a fantastic array of mead and fruit wines? At Montezuma Winery, of course. Founders George, Virginia, and Ed grow fruits locally and keep the bees that make honey for their mead – you can't get more local than that!
The winery's neighbor is Hidden Marsh Distillery uses state-of-the-art machinery to produce high-end brandy and vodka. The distillery's system is the first of its kind in New York, so you know you're drinking something pretty nifty when you sample their wares. Their Bee Vodka comes straight from the hives at Montezuma, keeping the experience and product as local as can be!
Details: 2981 US-20, Seneca Falls, NY 13148 | Website
PORTS OF NEW YORK WINERY
At Ports of New York Winery, visitors get a taste of Old World Wine amidst the gorgeous scenery of Upstate New York. Winemaking is a family affair at Ports of New York, where Frédéric Bouché continues a centuries-old family tradition. Bouché originally grew wine in the Bordeaux region of France!
The wine at Ports of New York contains grapes grown on the winery grounds. Located on the inlet shore of Cayuga Lake, the winery is also an excellent place for a scenic stroll under the eaves of Ithaca's vibrant trees.
On your visit to the winery, make sure you stop by the museum! It houses artifacts dating back from before WWI kept by the Bouché family when they immigrated to New York.
ITHACA BEER COMPANY
Sample fine brews and enjoy a bite to eat at the Ithaca Beer Company! This taproom and brewery define farm to table; their food and beer features locally grown produce and products from the likes of Ronin Farms and Ithaca Bakery.
Ithaca Beer Company has two locations. They also serve homemade sodas for visitors under the drinking age. It's a wonderful place to end your evening after a day exploring the wilds of Ithaca!
Details: 122 Ithaca Beer dr., Ithaca, NY 14850 | Website
SOUTH HILL CIDER
The city of Ithaca is home to several apple orchards, so it's no wonder that cider is a popular beverage in the city. At South Hill Cider, you can sample local apple libations surrounded by apple trees!
South Hill Cider is more than a cider brewer. They also strive to protect the environment by working to protect the ecosystem protecting the orchard with conservation methods.
550 Sandbank Rd, Ithaca, NY 14850 | Website
SEARCH THE HEAVENS AT THE MUSEUM OF THE EARTH
At the Museum of the Earth, you can travel through 4.5 billion years of Earth's history without leaving Ithaca! The 8,000 square foot museum offers hands-on and interactive exhibits to teach visitors young and old about the world we live in!
The museum is home to exhibits covering everything from astrology to archeology. You can say hi to Steggy the Stegosaurus in the Dino Zone, stare in awe at a mammoth skeleton, and even learn about coral reefs during your visit.
Details: 1259 Trumansburg Rd, Ithaca, NY 14850 | Website
WALK THE CORNELL UNIVERSITY CAMPUS
Founded in 1865, Cornell University is one of the most prestigious colleges in the United States. The likes of Ruth Bader Ginsburg, Bill Nye (the Science Guy), and Christopher Reeve (aka Superman) attended Cornell University. But even if you aren't a student there, Cornell should be on your Ithaca trip itinerary!
One of the novelties every local recommends a visitor see is the Fall Creek Suspension Bridge on the Cornell campus. The bridge suspends over 140 feet of air, surrounded by foliage and the blue skies of Ithaca. You'll stroll over rushing water and forests as you cross the bridge.
Another site you won't want to miss is the Cornell Botanic Gardens. The gardens feature over 100 acres of native trees, shrubs, and flowers collected into "pocket gardens." The Nevin Welcome Center houses art exhibits as well as information on the gardens.
Before you leave the Cornell campus, make sure to swing by Cornell Dairy Bar for a sweet treat. Grab a Cornell sweatshirt from the school store before you hit the road to commemorate your trip to the Ivy League college, too!
Details: Website
SEE THE ANIMALS AT CAYUGA NATURE CENTER
At the Cayuga Nature Center, visitors learn about the rich ecosystem of the Cayuga Lake Basin. The Center sits on 100 acres of woodlands and fields, protecting the critters of the area.
On the grounds of the center lies more than just woods and fields. A treehouse provides an excellent viewing point to take in the scenery of Ithaca, while hiking trails guide visitors along paths with waterfalls, streams, and gullies.
Located at the historic main lodge is the largest aquarium in the Finger Lakes region that houses native and exotic fish for visitors to explore. Additionally, visitors can explore outdoor exhibits with live indigenous wildlife, from foxes to falcons.
Details: 1420 Taughannock Blvd, Ithaca, NY 14850 | Website
GO APPLE-PICKING AT AN ORCHARD
Upstate New York is a prime apple-growing country. So, if you're in Ithaca during apple picking season, swing by an orchard for good old-fashioned fun! Apple picking usually starts up in late August and runs for a few months, depending on the crop yield and orchard.
If you're out of season, swing by an orchard anyway! Many offer other fruits and vegetables you can pick, tours, and fresh produce for visitors to shop. If they have apple cider donuts, try them – trust me, you won't be disappointed!
SHOP AND EAT AT DOWNTOWN ITHACA COMMONS
The city of Ithaca lays claim to being one of the United States' "up and coming" cities. Known by locals as the "commons," downtown Ithaca features unique shops, delicious dining, and a range of activities perfect for families, date night, and solo adventuring.
Whether you're shopping for used books at Autumn Leaves Used Book Store, looking for a gift at Cat's Pajamas, or just perusing a souvenir Commons Market, you'll have a blast exploring what the shops have to offer. Don't miss out on visiting the Carl Sagan Planet Walk, a model scale of the solar system located downtown, while you're wandering around.
Details: 171 E M.L.K. Jr. St, Ithaca, NY 14850 | Website
PLAY ALL DAY AT ITHACA CHILDREN'S GARDEN
At the Ithaca Children's Garden, your little explorer can jump into an array of natural beauty and fun! The garden features interactive, outdoor exhibits and activities perfect for keeping your little busy bee, well, busy!
For example, at the Birds Habitat, kids can explore the environment of local birds while listening for bird calls and "flying around." Kids can watch for tadpoles, frogs, and fish at the rice paddy pond while exploring nearby wetlands. A big hit at the garden is the Troll House, where fairytale creatures live.
The garden is free and open to the public year-round, so you can visit this gem no matter what time you visit Ithaca!
Details: 121 Turtle Ln, Ithaca, NY 14850 | Website
SCOUT CAYUGA LAKE
Lake Cayuga is home to a diverse ecosystem of fish, birds, reptiles, and mammals. Alongside its rich animal life, the lake itself boasts majestic scenery and some of the best sunset views in Upstate New York. You'll want to spend an afternoon or evening discovering the natural scenery of the lake!
Scouting Cayuga Lake is a popular pastime for visitors and locals alike. For a more in-depth tour of the natural environment, consider taking a guided tour of the lake with companies like Discover Cayuga Lake Tours. You can hop on one of the boats and cruise the waves, fishing, picnicking, and enjoying the views all the while.
Alternatively, you can take a stroll along the Cayuga Waterfront Trail. The trail crosses Treman Marina and Stewart Park, hugging 8 miles of trail along the waterfront.
Read more: Cayuga Lake; Romance At Water's Edge
INDULGE AT PURITY ICE CREAM CO.
The locals say that ice cream sundae was first invented in Ithaca. So, with a legacy like that, it's no surprise that the city has some pretty darn good ice cream options. But, locals agree that the best for ice cream comes from Purity Ice Cream Co.
This delightful dairy makes its wares from scratch using local ingredients. Since 1936, Purity Ice Cream Co. has made ice cream and baked goods for their Ithaca neighbors. You'll love tasting their homemade, filled with love treats. Don't be surprised if you order seconds!
Details: 700 Cascadilla St, Ithaca, NY 14850 | Website
SAMPLE THE WARES AT THE ITHACA FARMERS' MARKET
Since 1973, local vendors have shared their produce and products with the community at the Ithaca Farmers Market. From farm-fresh veggies to handmade jewelry, the market features the unique wares of the region.
The market resides on the shores of Cayuga Lake, providing a scenic backdrop for your shopping trip. Snag a baked muffin for breakfast and take your time exploring every booth – you never know what you'll find at the market!
Details: Steamboat Landing, 545 3rd St, Ithaca, NY 14850 | Website
LOOK AND LEARN AT HF JOHNSON MUSEUM OF ART
Art fans will love taking a trip to the HF Johnson Museum of Art located in the heart of Ithaca. The building itself is a work of art, featuring a structure poured in concrete and modern design that stands out against the classical buildings of Cornell University.
Inside the museum, visitors can explore collections spanning African art to Modern and Contemporary. Artists range from Cornell faculty to international artists. You'll also want to swing by the Morgan Garden. The unique garden features karesansui (or Japanese dry-landscape) techniques with boulders and waterfalls, much like the natural surroundings of Ithaca!
Details: 114 Central Ave, Ithaca, NY 14853 | Website
EXPLORE THE DISCOVERY TRAIL
After you visit the HF Johnson Museum of Art, take some time to follow the Discovery Trail. While technically part of the museum, the trail features its ornithology lab, the Sciencenter, and a woods sanctuary.
At the Sciencenter, interactive exhibits await the young scientists in your family. Exhibits cover topics ranging from weather to the ocean and include indoor and outdoor activities. The museum is open to folks of all ages, so make sure to spend some time exploring the world of science alongside your kids.
For a scenic trail visit, swing by the Cornell Lab of Ornithology. The lab is a big name in the ornithology world. It's both the host of the award-winning website "All About Birds" and the site of the Sapsucker Woods Sanctuary. The 200-acre sanctuary provides optimal hiking trails and viewing areas for visitors to study the birds and other wildlife of the region.
Details: Website
MORE INFORMATION FOR YOUR TRIP TO NEW YORK
WHERE TO STAY IN ITHACA NY
Best Downtown. William Henry Miller Inn is a gorgeous Bed & Breakfast only 0.1 miles from city center. It's within walking distance of as many as fifty restaurants. Cornell University, Ithaca College and quaint shops are right around the corner.
Best Downtown Family. Canopy By Hilton Ithaca Downtown is another great central location if you're with kids or not looking for a B&B.
Best College Option. Best Western University Inn is adjacent to Cornell if you're visiting college kiddos or heading to a game. It's only 1.8 miles from city-center so you're still close to much of what Ithaca has to offer.
Follow us here: Facebook | Twitter | Instagram | Pinterest | YouTube
All articles belong to 365 Atlanta Family LLC, and all photos belong to us as well, unless otherwise noted. It's all copyrighted. Please don't repost anything elsewhere without asking me first. All rights reserved. This site uses cookies to enhance your experience.
We make no guarantees of any price listed on our site. We are not responsible for content on external web sites linked from ours, including linked resources, an external blog post, any partner site, hotel property sites, or affiliate sites. We only write about places we love in an attempt to help you in your adventures, but we can't guarantee you will love them, too.
Posts may contain affiliate links at no cost to you. Several of our trips are also compensated by the respective tourism boards for the city or state we are visiting. This never impacts how we share the destination with you – opinions are always our own and we pride ourselves on that. We do not sell links or accept unsolicited guest posts under any circumstances. Don't even ask.
United States Copyright, 365 Atlanta Family, LLC
View our Privacy Policy | Subscribe to our Newsletter | Contact Site Owner | View Terms & Conditions | About Us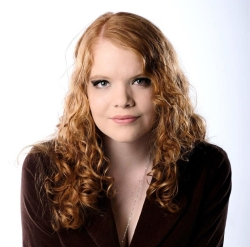 Latest posts by Phylicia Peterson, Staff Writer
(see all)