With its world-famous BBQ, unbelievable arts scene and enriching history, Kansas City is more than just a legendary sports city.
With free public transport via the KC Streetcar, navigate yourself from one end of the city to the other and stop in vibrant neighborhood spots along the way. Live music and bright colors make the city come alive, so don't miss out, because there's heaps of things to do in Kansas City, Missouri!
Located on the banks of the Missouri River, this up-and-coming city is home to world class museums, international food markets, and a growing restaurant scene. So plan a visit to Kansas City — the perfect destination for families and friends who want to experience anything and everything.
COOLEST PLACES TO STAY IN KANSAS CITY
UNION STATION
Breathtaking, lovely, and historic are the best ways to describe Union Station. This amazing Kansas City attraction served as a train station after World War II and as a major station across the USA railroad. Its history is gripping, but the future is extremely important. After being renovated, Union Station still sits as a small train station but also as an exhibition hall, arts scene, and stunning tourist attraction.
Stop by and have fun with the family at Science City, a hands-on science experiment for children! For non-stop joy, you can bike in the ski, dig for fossils and experience much more in the wonderful world of science. Children will not only find this informational but will leave with a big smile too.
Music is at the forefront of Kansas City, and at Union Station it's no different. With live music and performing arts shows available year round, you can experience the arts at Union Station. With dramas, comedies, and professional musicians visiting, it's always a vibrant and inviting space to share with the community.
Looking for more fun things to do in Kansas City? Try one of these great activities!
NEGRO LEAGUES BASEBALL MUSEUM
Batter Up, baseball fans! Come to Kansas City and visit the only museum in the world celebrating and educating the history of African American players within American Baseball. Not only does the Negro Leagues Baseball Museum (NLBM) focus on famous players, it explores racism and segregation within the sport and society.
If you're simply a fan of the game or looking to brush up on history, this is the place for you! The museum does an excellent job at explaining segregation in the game, America and the lifespan of baseball. Get the chance to see old uniforms, gloves, baseballs, all while feeling deeply connected to the stories shared by players and managers.
Understand why African Americans were denied full membership in the major leagues, due in part to racial discrimination and laws. Take in the "Fields of Legends" and stand among life size statues of some of the greats at the end of your tour while reflecting on the amazing museum. This is the perfect museum for baseball lovers and history enthusiasts.
KANSAS CITY ZOO
At the Kansas City Zoo, you can see and hear animals from all over the world. Open year around, this is the perfect place to explore with friends and family. March with the penguins, hear lions roar and encounter stingrays all in an afternoon.
With different types of tours and loads of fun to be had, the zoo is great for all ages. With conservation and sustainability a main priority at the zoo, learn from guides about the life of animals and how we can support their progress.
If you have children, think about booking them into a day camp so they can explore and discover the zoo in a hands-on way. The zoo is home to over 1700 animals, so it's great to get up close and personal to see the grace and beauty of each animal. Observe the wonderfully kept exhibits and gaze into the lives of the animals who live here.
Listen to the birds sing, watch as the cheetahs roam and challenge the flamingos to a balancing contest with a spirited day at the zoo.
NELSON-ATKINS MUSEUM OF ART
Feel the cultures of the world through an artistic escape at the Nelson-Atkins Museum of Art in Kansas City. With its eclectic and large collection of art, spend the day, afternoon or quick visit admiring grand pieces and the impressive collection.
With immersive and interactive exhibits, all ages will benefit, learn, and enjoy the Nelson-Atkins Museum. Dine in a 15th century courtyard while visiting the museum and feel the essence of Italian architecture at its finest. In a blink of an eye, you'll feel as though you've traveled to Italy while roaming the halls..
From ancient art collections, timeless photographs, to an outdoor sculpture park, the options are endless to discover new and existing art that captures your eyes. Admission is free; however, you must reserve a ticket to enter at your permitted time.
COUNTRY CLUB PLAZA
Are you looking for the ultimate shopping trip during your Kansas City getaway? Because Country Club Plaza pulls out all the stops! With designer stores, high-end restaurants, and a wonderfully landscaped center, this outdoor marketplace is the place to be.
With striking fountains and sculptures all along the streets, shop, dine or relax in luxury. Whether you're window shopping or going on a shopping spree this is the place to do so. Find boutiques, chain shops and everything in between in the European inspired plaza. Enjoy the outdoors and have a great time shopping.
Fun Fact: If you happen to visit during the winter holidays, they have beautiful lights and decorations. Check online for events as Country Club Plaza often has live music, arts fair and much more.
HALLMARK VISITOR CENTER
Have you ever wondered how Hallmark started and turned into such a creative company? Well at the Hallmark Visitor Center, you can! Understand the history of Hallmark's founder and the journey he went on to create postcards and much, much more. However, it's important to note that this isn't just a greeting card exhibit, but also an arts experience.
Some of the most famous greeting cards were designed by the famous artist, Salvador Dali. The Dali Collection showcases 13 pieces of art at the Hallmark Visitor Center with his most famous cards the "Christmas Tree of Butterflies" and "Easter Angel" on display.
Along with showing the history of the Hallmark company and various artists, keep an eye out for the bow making machine and live presentations.
AMERICAN JAZZ MUSEUM
Who's Jazzed Up? A visit to the American Jazz Museum is an awesome way to learn more about jazz music. Through interactive and film exhibits see this story of jazz in America, learn about jazz legends and listen to the stories that bring us into modern day life.
Learn about the impact jazz music has had on local communities, Kansas City, and the world all while honoring the legacy. Learn the melody, rhythm, harmony, and form of jazz with its huge music collection and endless artist choices.
With special artifacts, vintage vinyl records, old sound recordings and much more at your fingertips, fully immerse yourself in this iconic museum. From start to finish you'll grasp the culture and lifespan that is American Jazz and relish in its stories for a lifetime to come.
RIVER MARKET
Calling all food lovers! A stop at River Market in Kansas City is sure to be a fantastic cultural experience, whether you eat at one of its food restaurants, shop at the farmers market, stop by the Steamboat Museum, or just visit a local shop. Live vibrantly and enjoy the hustle and bustle of River Market.
City Market's diverse food options give you a chance to try cuisines you might not typically eat on a regular basis. With organic local produce sold at the farmers market, this is a destination to appreciate farm to table joy and traditional international specialties. Make sure you stop by the spice shops, to see international flavor and an abundance of colors.
It's not just food at River Market, transport back in time to the frontier and see how pioneers lived day to day life. Discover the mystery behind the Steamboat Arabia that sank in the Missouri River in 1856 and the lost cargo at the Arabia Steamboat Museum, all while being in the presence of the largest collection of pre-Civil War artifacts. Easily spend the day exploring River Market with family or friends by enjoying their hiking trails, parks, bike paths, and more.
Fun Tip: Go hungry! The food choices are never-ending, and you won't be disappointed.
NATIONAL WWI MUSEUM
The National World War I Museum and Memorial is the world's leading establishment for educating and honoring the Great War. Visitors of all ages will recognize the significance of WWI and reflect on the journey so many lived and died for.
Understand the global events that led up to the Great War and develop a clear idea of America's involvement and the fight that took place. Gaze at artifacts, interact with displays and watch short clips to feel the past in present time.
See no-man's land, understand trench warfare, and pay your respects to the brave who served from all over the world. This is a beautiful museum with heartening lessons that can be seen and taught for all ages.
KEMPER MUSEUM OF CONTEMPORARY ART
With a growing permanent collection and creative workshops for all visitors, the Kemper Museum of Contemporary Art is becoming a staple destination in the Kansas City arts scene. With new and established contemporary artists, the inviting and bright museum is well worth the visit.
With its intimate yet engaging setting, the museum not only hosts exhibitions but has guest lectures and workshops for all ages to understand the importance of art and creative fields. Explore your artistic freedom and inspire others to do so with the help of industry professionals and rotating art collections.
Experience cultural diversity and understand self-expressions through the eyes of resident artists. Learn, appreciate, and grasp contemporary and modern art at this acclaimed artistic museum.
TOUR THE FOUNTAINS
Kansas City's love affair with fountains started in the 1800's and since then the list has grown and become more extravagant. Known as the City of Fountains, spend an afternoon exploring the beautiful and exquisite fountains, which all differ in age, design, and size.
Start your tour at Crown Center Square, with the biggest fountain of them all. Watch the dancing water show, where water shoots up to 60 feet in the air, with recorded music from the Kansas City Symphony. Stop outside Union Station and see the grand and illustrative fountain in honor of William Wollman Bloch. With its extravagant displays, this is a fountain you don't want to miss.
Are you looking to get the perfect Instagram shot? Stop by Mill Creek fountain! With its impressive statues and superb finish, it's no wonder this is the most photographed fountain in Kansas City. If you're searching for culture, head towards the Women's Leadership Fountain to see the oldest one of them all.
History buffs should head over to the Nelson-Atkins Museum to see the fountain with a marble bowl that dates back to 220 A.D. — in the Roman Empire! End your "Tour of the Fountains" at Loose Park, where you can peacefully wander and take in the cool essence of Kansas City parks.
WORLDS OF FUN
Who's ready to soar the skies and slide into a good time at Worlds of Fun Amusement Park? From family rollercoasters and bumper cars to thrilling skyscraper drops, enjoy a family day at the amusement park.
With cheers and laughter filling the air, it's time to get lively and have the time of your life. Stop for lunch, with classic park food and make memories that will last a lifetime. Are you wanting more than just a day trip? Stay at Worlds of Fun Village and enjoy the park for days! If it's a nice warm day, stop off at the water park to cool down and relax by the pool.
If you want to push the limits, step up to Ripcord and drop from new heights, or keep it calm and cruise on the Grand Carousel. Little ones can enjoy new heights too with smaller rollercoasters suited just for them. It's not just an amusement park, it's a Worlds of Fun Park!
Tip: If you get a day pass make sure you also get the fast lane pass so you can skip the lines and see more.
THE COLLEGE BASKETBALL EXPERIENCE
The College Basketball Experience in Kansas City is not only a place where you can learn more about some of the best players in the game, but you can experience what it would be like to be them too.
The College Basketball Experience is home to the National Collegiate Basketball Hall of Fame, where visitors can honor great players and learn more about the sport's history.
In addition to that, guests can actually experience the game too! Try to make the shot before the buzzer sounds at "Beat the Clock." Or you can try your dunking skills at one of the Slam Dunk courts with hoops at various heights. You'll find so much more to do here too — virtually every basketball skill has an activity.
KAUFFMAN CENTER OF PERFORMING ARTS
Not only is the Kauffman Center of Performing Arts an architectural icon in Kansas City, MO, the center hosts some of the most amazing performing arts experiences.
The nearly 285,000-square-foot facility features two main performance halls. The center is home to the Kansas City Ballet, the Kansas City Symphony, Lyric Opera, and so much more.
You'll find special events, programming, and performances for all ages throughout the year here.
SEA LIFE KANSAS CITY AQUARIUM
Dive in and visit SEA LIFE Kansas City Aquarium! Kansas City's only aquarium features an ocean tunnel you can walk through while surrounded by sea life, a touch tank, jelly fish, rescued sea turtles, and more.
Meet stingrays and Fiddler Rays in Stingray Bay, visit with sharks in the Tropical Ocean Exhibit, learn more about the Green Sea Turtles in the Sea Turtle Rescue Center, and let the kids create their own sea creatures in the Doodle Reef.
SEA LIFE Kansas City Aquarium is the perfect place to spend the day. Make your reservations online in advance to make sure you get the best time slot. Get Your Guide is a great place to get your SEA LIFE Kansas City Aquarium General Admission tickets!
EWING AND MURIEL KAUFFMAN MEMORIAL GARDEN
The Ewing and Muriel Kauffman Memorial Garden is a beautiful and tranquil garden that is open year-round and is free to the public.
Located on the Ewing Marion Kauffman Foundation campus, the garden came to life in 2000. Here you'll find perennial beds, trees, bronze statues, and annual plant displays that are changed with each season.
Enjoy exploring the gardens via the stone walkways, and taking in the beauty of Kansas City.
KANSAS CITY FAQ
What is Kansas City best known for?
Kansas City is best known for jazz music! A visit to the American Jazz Museum in KC is a must. You'll also find plenty of places that feature live jazz music throughout the week in Kansas City!
Why is Kansas City so popular?
Kansas City is popular because there is so much to do for every type of traveler. With outdoor adventures, history, BBQ, jazz music, sports and more u002du002d you'll never run out of things to do in Kansas City.
What type of food is famous in Kansas City!
Kansas City is well known for its amazing BBQ! Looking for some delicious 'que? Try Joe's Kansas City Bar-B-Que, Q39, Arthur Bryant's, Woodyard Bar-B-Que, Slap's BBQ, or Gates Bar-B-Q.
MORE INFORMATION FOR YOUR TRIP TO MISSOURI
WHERE TO STAY IN KANSAS CITY
Follow us here: Facebook | Twitter | Instagram | Pinterest | YouTube | MSN | TripAdvisor | Flipboard
All articles belong to 365 Atlanta Family LLC, and all photos belong to us as well, unless otherwise noted. It's all copyrighted. Please don't repost anything elsewhere without asking me first. All rights reserved. This site uses cookies to enhance your experience.
We make no guarantees of any price listed on our site. We are not responsible for content on external web sites linked from ours, including linked resources, an external blog post, any partner site, hotel property sites, or affiliate sites. We only write about places we love in an attempt to help you in your adventures, but we can't guarantee you will love them, too.
Posts may contain affiliate links at no cost to you. Several of our trips are also compensated by the respective tourism boards for the city or state we are visiting. This never impacts how we share the destination with you – opinions are always our own and we pride ourselves on that. We do not sell links or accept unsolicited guest posts under any circumstances. Don't even ask.
United States Copyright, 365 Atlanta Family, LLC
View our Privacy Policy | Subscribe to our Newsletter | Contact Site Owner | View Terms & Conditions | About Us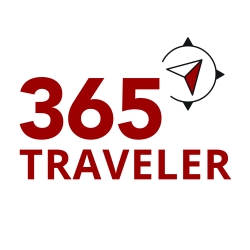 Latest posts by Beth Hoad, Staff Writer
(see all)