Are you looking for that classic city escape? Then pack your bags and head to the charming town of Lake Geneva, Wisconsin. Get ready to unwind, recharge and be at one with nature, with beautiful surroundings and plenty of activities. From its gorgeous scenery to its magnificent mansions this resort town is filled with history, fun and is ready to be uncovered!
With watersports galore, from boating to swimming, take full advantage of the lake on your vacation. No matter the season, look forward to long walks, biking and relaxation by the water's edge in this gorgeous getaway. Pop into town for a delicious meal or a craft brew and take in the best of Lake Geneva, WI.
Here are 18 things to do in Lake Geneva, Wisconsin that you're going to love.
GENEVA LAKE MUSEUM
Looking for a bit of history and flair? Then the Geneva Lake Museum in Downtown Lake Geneva is perfect for you. From the red paved walls of the old Waterworks building, all you must do is walk through the doors to enter the past!
From relics and vintage artifacts to interactive exhibits, take a moment to learn about Lake Geneva and its intriguing past. Learn about the lake's history and the people who lived here, to fully grasp the importance of this small museum.
From miniature trains, cars and boats to a few life-sized options, experience life back in the day and see how this town and the world has evolved. Whether you wander through large exhibits or come across small trinkets, this town and museum will leave a lasting impression on you.
BIG FOOT BEACH STATE PARK
With over 5 miles of fabulous hiking and perfect swimming conditions at its beach, this Big Foot Beach State Park ticks all the boxes. Whether you choose to spend the day with family and friends at Big Foot Beach State Park, or pitch a tent and camp for a few days, this is the place to do so.
Offering lush and natural scenic views, plenty of wildlife, get out and explore Lake Geneva like a true outdoorsman! Bring your fishing poles and pack your cooler for an enjoyable outing at the state park. A visit here is one of the best things to do in Lake Geneva.
Tip: Bring mosquito spray if you visit in the summer!
LAKE GENEVA SHORE PATH
Stroll the Geneva Lake Shore Path past beautiful and historic mansions along the idyllic lakes edge. With well-manicured lawns, bright colors, flowers and gorgeous gardens surrounding these historic estates, begin your walk through Wisconsin's ideal city escape.
With 26 miles of winding footpaths and picturesque beauty, come across different views, people and life along the shores! Look into the clear blue water of Lake Geneva and watch on as boats, tours and people enjoy the pristine environment that is around them.
Tip: It would be quite difficult to walk all 26 miles in one day, so I highly suggest starting at Lake Geneva Public Library and walking in a chosen direction for a few miles.
STUDIO WINERY + GENEVA LAKE DISTILLING
It's 5'oclock somewhere! Start sipping on local Lake Geneva grapes at Lake Geneva Distilling + Studio Winery. From wine and spirit tastings to sharing a bottle with friends and family, get ready for an afternoon or evening full of fun. With live music on Friday and Saturday nights, sip on something yummy and have a bite to eat.
This hopping and happening place in town is also the only winery in Lake Geneva, Wisconsin. Drink, eat and wander through the art studio, admiring great work or take up a creative art workshop and paint something beautiful yourself. From bourbon to wine, get ready for a full glass and a good time.
TRISTAN CRIST MAGIC THEATRE
Get ready to be flabbergasted! Be amazed, be surprised and have a great time at this fantastic magic show at Tristan Crist Magic Theatre. This intimate theater will have you shocked, laughing and full of astonishment in no time. Are you ready for what you're about to see?
From large illusions, grand tricks and unbelievable magic, see the stage change before your eyes. Watch as objects levitate, things disappear and even get a chance to participate in wonderful magic fun. The shows are family friendly, and this will totally blow your mind!
LAKE GENEVA ZIPLINES & ADVENTURES
Climb, soar and balance through many courses where you'll be testing the limits at Lake Geneva Ziplines & Adventures! This thrilling outdoor activity will have you challenge yourself and seek new experiences in the beautiful environment of Wisconsin.
All skill levels are welcome when you balance and trapeze through the trees at the high ropes course.
Looking to fly through the sky at high speeds, then look into booking a zipline tour. Glide through the trees while zip lining at new heights in Lake Geneva! Who's ready for some adventure?
LAKE GENEVA CRUISE LINE
Navigate the waters aboard the Lake Geneva Cruise Line. Cruise through Geneva Bay and admire the historic and elegant mansions along the lakefront, or have a relaxing narrated tour of the shores and sites. With Sunday brunch, jazz dinners or cool cocktail cruises, the option is yours to have the best ride on the calm waters.
Looking for a show and a little adventure? Book yourself on the most famous tour, The US Mailboat Tour, where you'll see people delivering mail in a unique and flashy way. Watch as mail carriers jump off the boat, sprint to mailboxes and return to the boat in one quick and thrilling show.
No matter the cruise tour you choose, always remember the views will be phenomenal and the memories will last a lifetime.
SAFARI LAKE GENEVA
Come to the only nature reserve in Wisconsin at Safari Lake Geneva. This isn't a zoo, this is an animal preserve, where animals roam freely around you as you drive by in your car. This unique and exciting experience allows you to be around some gigantic animals like giraffes and bison without them confiding in a cage.
With acres to visit and herds to see, drive safely in your car and appreciate the greatness that is wildlife. Come across plenty of animals and see how they act within their herds, around other animals and day to day life. This experience is so electrifying, and you'll really understand the importance of wildlife conservation!
LAKE GENEVA BALLOON COMPANY
Up, up and away! Tick off a bucket list item and ascend into the sky with the help of the Lake Geneva Balloon Company. See Lake Geneva from a completely new perspective and float among the clouds in this unique and beautiful experience.
Choose between a sunrise or sunset balloon ride and watch as the vibrant colors change your view of Wisconsin. I promise you; this will be one of the most stunning sunrises or sunsets you will ever see.
BAKER HOUSE
Whether you stay at this glorious hotel or choose to dine and lounge at its tasty restaurant or cocktail lounge, you are in for a treat when you visit Baker House. With vintage décor and glamor, visitors will be entertained and thoroughly thrilled with exceptional service throughout their time at this iconic retreat.
With gorgeous views and intricate details, this would be great for a date night or special occasion. The atmosphere is buzzing, and the lake front garden is the place to be all summer long, sipping on cocktails and laughing with friends.
Tip: Be sure to grab a hat from the vintage collection and time travel back in time for an enjoyable outing.
BEACHES GALORE
Lather on the SPF and grab those sunglasses for a wonderful day at the beach. Set up your beach chairs and enjoy soft sand and cool water at Williams Bay Beach! This small beach is perfect for swimming, building sandcastles and taking the paddle boards out. Relax with a good book and enjoy the views of Lake Geneva.
Many flock to Riviera Beach, as this lovely beach is close to downtown with shops and entertainment all around. Sunbathe, swim, or even go for a little walk on the shore path, as this beach has the perfect location. In the summer it can become quite crowded, so I recommend arriving early to get the perfect spot on the beach.
LAKE GENEVA WINTERFEST
Watch as ice sculptures are created in front of your eyes and tour ice castles that are completely captivating at Lake Geneva's Winterfest! Race down ice slides, wander through the caverns and archways created by hand-picked icicles and marvel in the delicate beauty of ice and winter.
Walk through ice mazes, crawl through passageways and ride on a horse drawn carriage throughout winter fest. Afterwards drink some hot chocolate and warm up before more fun in a chandelier of ice and snow!
DAY TRIP TO LAKE COMO
Hop in your car and take a little road trip to Lake Como from Lake Geneva. Known for its dive bars, great hikes and lots of boat trips, see another side of Wisconsin on your getaway.
Hire a boat for the day or simply spend some time enjoying the outdoors in a new and exciting place. Try water skiing or wakeboarding on this large lake, or keep it tranquil and go for a peaceful fish.
DAY TRIP TO LAKE DELAVAN
Take some time and visit the small and historic town of Lake Delavan. Stop off for a quick bite to eat on the water's edge at the Inn Between Bar & Grill and enjoy a yummy meal with a great view. If you happen to visit in the winter, try to make the annual iceball tournaments, it's great fun to watch.
Take on Lake Delavan with boat rentals available or keep it lowkey with a lovely kayak through the lake. Learn a new skill at sailing school and take something home with you that will last forever. Hike trails, go fishing and enjoy the great outdoors at the Paul Lange Arboretum.
With plenty to see and do, take a day to see more towns surrounding Lake Geneva.
WHERE TO STAY IN LAKE GENEVA
SPEND WINTER AT GRAND GENEVA NATIONAL RESORT & SPA
Visit the largest of the Geneva Resorts and Hotels for an unbelievable experience and stay year-round. With typical summer activities, Grand Geneva National Resort and Spa has fantastic winter activities that need to be explored.
Take to the slopes at The Mountain Top for great skiing and snowboarding at this top Wisconsin ski resort. From ice skating and sledding to cross country skiing and snowshoeing, here you have plenty of options to see the beauty of snow and embrace a winter wonderland.
BRING THE KIDS TO TIMBER RIDGE LODGE & WATERPARK
Make a splash and zip through twists and turns on the ever-exciting water park at Timber Ridge. With an indoor waterpark and heated pools, enjoy this lodge throughout the year with family and friends, and remember — don't be afraid to get wet!
With cozy accommodations and fun for all ages, this weekend getaway hotspot is just what you need for a bit of adventure and giggles. With plenty of packages to choose from and restaurants readily available, see Lake Geneva a new way and have fun at the waterpark while doing so.
BRING YOUR BOAT TO THE ABBEY RESORT
Calling all boaters and captains! Launch, enjoy and cruise Lake Geneva with the help of Abbey Resort during your stay. Take comfort and joy of using your own boat while embracing Lake Geneva life. This full-service resort allows you to love the water and enjoy lakeside boating.
With plenty of options available at the resort, stroll the shore path or use its impeccable facilities to have the perfect vacation. Don't fret if you don't own a boat, you can also rent a boat for lake day joy.
TAKE A ROMANTIC GETAWAY AT MAXWELL MANSION
Stay at the first mansion ever built on Lake Geneva and enjoy a romantic getaway at the unique and extravagant Maxwell Mansion. Just a short walk from downtown, this picturesque and serene oasis allows you to spend time with a loved one in ultimate beauty!
With stunning gardens, lounging areas, a heated pool and outdoor fireplaces, it's time to capture the character of Maxwell. With eclectic furnishings, vintage finds and pure elegance have a retreat you won't forget.
MORE INFORMATION FOR YOUR TRIP TO WISCONSIN
YOU MIGHT ALSO ENJOY
WHERE TO STAY IN LAKE GENEVA
Follow us here: Facebook | Twitter | Instagram | Pinterest | YouTube | MSN | TripAdvisor | Flipboard
All articles belong to 365 Atlanta Family LLC, and all photos belong to us as well, unless otherwise noted. It's all copyrighted. Please don't repost anything elsewhere without asking me first. All rights reserved. This site uses cookies to enhance your experience.
We make no guarantees of any price listed on our site. We are not responsible for content on external web sites linked from ours, including linked resources, an external blog post, any partner site, hotel property sites, or affiliate sites. We only write about places we love in an attempt to help you in your adventures, but we can't guarantee you will love them, too.
Posts may contain affiliate links at no cost to you. Several of our trips are also compensated by the respective tourism boards for the city or state we are visiting. This never impacts how we share the destination with you – opinions are always our own and we pride ourselves on that. We do not sell links or accept unsolicited guest posts under any circumstances. Don't even ask.
United States Copyright, 365 Atlanta Family, LLC
View our Privacy Policy | Subscribe to our Newsletter | Contact Site Owner | View Terms & Conditions | About Us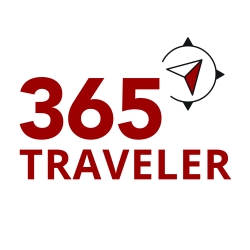 Latest posts by Beth Hoad, Staff Writer
(see all)