Set at the foot of New York's Adirondack Mountains, Lake George is one of the largest and most-visited lakes in Upstate New York, and for good reason. Surrounded by wooded peaks, the lake's shimmering surface measures over thirty miles, stretching from Lake George Village on its southern end to the town of Ticonderoga in the north.
A key wartime location in the 18th century, the lake holds a long history as both a strategic site and idyllic destination frequented by visitors from New York City, Boston, and beyond. Tap into the lake's past with a stay at a historic hotel, a steamboat ride or a visit to a local cultural institution.
Though not as elevated as the High Peaks region, the southern Adirondacks offer miles of summit hiking trails, water excursions, wild forest and, of course, pristine lake shores. Local businesses and a small town atmosphere that springs to life in the summer keep this enclave popular with city dwellers from across the Northeast.
Splendid in any season, Lake George, New York is where the Adirondack wilderness joins the rest of the state, making the lake a true gateway. Here are 17 things to do in Lake George that you and your family will love.
CRUISE ON THE LAKE GEORGE STEAMBOAT
Wondering what the peaks towering over the lake look like from its center? See the panorama from aboard a vintage steamboat with the Lake George Steamboat Company as you glide along the lake's 32 scenic miles. Founded in 1817, the company originally ferried goods along the lake shore, eventually moving on to passenger boats that introduced visitors to the "Queen of American Lakes."
Your choices include not only an original steam paddle wheel ship, but also the oldest tour boat in the United States and New York State's largest inland cruise ship. Events like the Pirate Adventure Cruise and "Rock the Deck," join narrated tours and dinner specials to bring you and your family or friends the full package.
If you're visiting Lake George, NY to celebrate a special occasion, the company also hosts private events, charters, and even weddings. Cruises run multiple times a day from May to October and advance reservations are recommended.
A ride with the Lake George Steamboat Company is an unforgettable way to experience the region; forested summits, the gentle lull of the water and the majesty of historic vessels all come together to complete your Adirondack picture.
Details: 57 Beach Rd, Lake George, NY 12845 | Website
RIDE THE RAILS
If you love to stay active while traveling, consider Revolution Rail Company's pedal- powered rail bike adventure for your next Adirondack excursion. Never been on a rail bike before? Your two or four-person bike is specially fitted to operate along real railroad tracks, allowing you to pedal comfortably along former train routes belonging to the D & H Railroad.
Revolution Rail's guided North Creek route takes you through serene woodland, with views of the Hudson River and a trestle bridge along the way. The six-mile ride takes approximately two hours and begins at the North Creek Railroad Station. The company's second location is in Hadley, New York and takes you across a 90 foot high bridge with remarkable views.
Revolution Rails' season runs between Spring and Autumn, meaning you can tailor your trip to spring scenery, fall colors, or any of the perfect weather in between. Tours run multiple times a day and tickets can be booked in advance on the company's website.
Details: 3 Railroad Pl, North Creek, NY 12853 | Website
DRIVE THE PROSPECT MOUNTAIN SCENIC HIGHWAY
Open between May and October, Prospect Mountain Veterans' Memorial Highway is a 5.5-mile drive leading to some of the area's most rewarding overlooks. The view from the summit stretches to nearly 100 miles, and includes views of the lake, and peaks as far away as New Hampshire, and even Canada.
One of the best things about Prospect Mountain is the range of ways you can get to the summit beyond driving. Drop off your car at the parking lot and climb aboard the mountain's shuttle. Once at the peak, you'll have the opportunity to see the former site of the largest cable railroad in the world and have a mountaintop lunch before heading back.
The highway is also open to cyclists looking to take on the steep 5.5-mile challenge. If you'd prefer to extend your experience and hike to the summit, the 3.2-mile round trip trail begins on Smith Street in Lake George Village.
Located just west of the Village, Prospect Mountain is a worthwhile way to greet a sunny day or wrap up an active afternoon.
Details: Prospect Mountain Hwy, Lake Luzerne, NY 12846 | Website
CLIMB THRU NATURAL STONE BRIDGE AND CAVES
A little over 20 minutes from Lake George lies a surprising natural attraction rivaling some of the Northeast's most popular caving destinations. Boasting the largest marble cave entrance in the eastern part of the country, the Natural Stone Bridge and Caves includes the Sawmill Site Waterfalls, Artists' Gorge, Arch Rock and Peter Pan's Peephole. Hike the 3/4-mile above ground nature trail or sign up for a guided Adventure Tour, which is a highly physical introduction to caving and floating in natural pools.
Once you've explored enough underground, the property's Catamount and Green Mountain hiking trails offer a view of the surrounding peaks. The caves are not open to the public in the winter, but snowshoe tours allow visitors to hike through the property's serene, snow-blanketed landscape.
The caves open for the season in May and advance booking is recommended. The attraction is located just north of the town of Pottersville, about a 30-minute drive from Lake George Village.
Details: 535 Stone Bridge Rd, Pottersville, NY 12860 | Website
WHITEWATER RAFT THE SACANDAGA RIVER
Located in Hadley, New York, Sacandaga Outdoor Center offers a number of local water activities, including rafting. With state of the art equipment and playful bonuses like water cannons, the center's guided rafting tours take you through the river's whitewater sections as you enjoy the ride.
Your two hour trip will include swim areas, stunning mountain scenery, and even an accompanying photographer to make sure you take your memories home with you. Each participating rafter gets a raft, paddle, personal flotation device and guide, so you'll be covered in any situation that might arise on the water.
Spots can be booked online in advance, and tours begin for the season in May. The center also offers tubing and kayaking, meaning you can spend an entire weekend trying new water sports on the Sacandaga.
Details: 4162 Rockwell St, Hadley, NY 12835 | Website
PERUSE THE ART AT THE HYDE COLLECTION ART MUSEUM
Featuring rotating exhibitions and a star- studded family collection, the Hyde Collection Art Museum is a must-stop for any art lover visiting the Lake George Area. Located in Glens Falls, this small art museum holds works from master painters including Degas, Seurat, Picasso and Rembrandt.
This historic permanent collection is complemented by a diverse schedule of more contemporary works and events. The museum is open Thursday through Sunday and does not require advance booking.
While in Glens Falls, stop by the town's other arts and cultural institutions, including Lower Adirondack Regional Arts and the Chapman Museum.
Details: 161 Warren St, Glens Falls, NY 12801 | Website
STEP BACK IN TIME AT FORT WILLIAM HENRY MUSEUM
You may know Lake George as one of New York State's most popular leisure destinations, but did you know that the lake was one of the most pivotal sites of the French & Indian War? Built by a British engineer, Fort William Henry has stood on the southern shore of the lake for centuries, originally protecting British troops from enemy advances.
Reconstructed in the second half of the 20th century to preserve colonial history, the fort is now open to the public, inviting visitors to put themselves in the shoes of British soldiers. Along with guided walking tours and haunted tours, the fort stages cannon firings and invites guests to mingle with costumed residents of 18th century Lake George.
The Fort and Museum are open Thursday through Sunday and offer a full-day experience while in Lake George Village. Some tours and events are seasonal, so be sure to plan accordingly.
Details: 48 Canada St, Lake George, NY 12845 | Website
CHASE A FEW WATERFALLS
While in Upstate New York, be sure to visit one of the region's cascading waterfalls, especially to cool off on a hot summer day. Lake George's eastern shore is much less frequented than its western counterpart, partly due to the fact that much of it is wild woodland.
Located a 40-minute drive from Lake George Village, Shelving Rock Falls features two relatively easy hikes that introduce you to the quiet beauty of the Lake George Wild Forest. The summit hike is about a mile and a half, and is more about the nature surrounding you than the views, which are brief.
The Shelving Rock Falls Hike descends to the lake and the waterfalls, both of which are a welcome sight on a sweltering day. Rushing over rocky outcrops, the falls feature a small pool at their base, which requires some care to reach. You can also take a dip in the lake once you reach the bottom of the trail.
The Shelving Rock Falls area is perfect if you want to get away from the summer crowds that fill Lake George Village in warmer months.
If you're up for a drive, head north to Elizabethtown, where you'll find Split Rock Falls. A hidden attraction frequented by locals, Split Rock Falls is a two-level waterfall marked by a boulder that splits the path of the water. Reachable via a singular, unmarked trail, the falls are located just off Route 9 about an hour north of Lake George Village.
Details: Fort Ann, NY 12827 | Website
BRING HOME A BOTTLE FROM ADIRONDACK WINERY
Wine lovers looking for a sip of the Adirondacks will be delighted by the local feel of Adirondack Winery's two locations. With tasting rooms in both Lake George and Queensbury, the winery has been working on its process since 2008, resulting in a selection of award winning and uniquely New York wines.
From Prospect Mountain White to Blue Twilight, the names of the winery's locally inspired products speaks for themselves; book a tasting to find your favorite flavors before picking out a few bottles to take home. Adirondack Winery is open year round, meaning you can cool off with a glass of chilled white on a hot day or cozy up with a smooth red wine on a winter evening.
Tasting reservations can be booked up to one month in advance, so be sure to secure your spot before you go. While the winery is open all year, tasting times vary by season, so keep an eye on the schedule.
Details: 285 Canada St, Lake George, NY 12845 | Website
SEE THE VIEW FROM ATOP BUCK MOUNTAIN
Perched on Lake George's eastern shore, Buck Mountain is a slightly challenging and scenic summit trail for avid hikers. Counting three miles one way, the hike leads to a "bald" summit with nothing keeping you from the view stretching out before you.
Once at the top, take in the lake below you, as well as the High Peaks of the Adirondacks to the North. Some parts of the trail may be steep, so tread with care and pay attention to the trail markers. Completing this hike will even get you one step closer to achieving the Lake George 12ster, a hiking challenge that includes 12 area summits.
The Buck Mountain Trailhead is located on Pilot Knob, about a 20-minute drive from Lake George Village.
Details: Parking lot, 1750 Pilot Knob Rd, Kattskill Bay, NY 12844 | Website
KICK BACK WITH A BEER AT LAKE GEORGE BEACH CLUB
After a weekend spent exploring the Lake George area's natural stunners, take a breather at one of the village's. nightlife destinations, which come alive on summer evenings. For waterfront views and live entertainment, drop by the Lake George Beach Club, located just south of Shepard Park.
Dinner specials, light bites and cocktails have you covered at the end of a busy day, while live music keeps the party pumping after hours. Popular with residents as well as visitors from across the region, the Beach Club hosts local musicians that you can enjoy from the dance floor or outdoor patios.
Two levels of delicious eats, refreshing drinks and the heart and soul of Lake George make the Beach Club a nightly destination. The restaurant is open on Fridays, Saturdays and Sundays, year round.
Details: 3 Montcalm St, Lake George, NY 12845 | Website
PEDAL DOWN THE WARREN COUNTY BIKEWAY
Beginning in Glens Falls and ending in Lake George, the Warren County Bikeway is one of the longest and most accessible biking trails in the area. Based on a former D & H railroad route, the path was completed in 2000. With plenty of historic points of interest, map kiosks and informational signs, a day on the bikeway is more of an experience than just a ride.
The bikeway totals 9.4 miles and is also used by pedestrians and runners. Whether you bring your own bike or rent one in the area, the Warren County Bikeway is perfect for a paced morning ride when the weather is just right. If you're an avid cyclist looking to get in a few extra miles, take the bikeway south from Glens Falls to connect with the Feeder Canal Park Heritage Trail running through Hudson Falls.
Details: 1340 State Route 9, Lake George NY 12845 | Website
SOAK UP THE SUN AT MILLION DOLLAR BEACH
Along with other small beaches dotting the shore, Lake George's Million Dollar Beach is the region's quintessential lakeside experience. Conveniently located just steps from village shops and eateries, the beach has all the services you need to spend a whole day lounging on the sand, including lifeguards, showers, restrooms and a parking lot.
Visit in the morning to enjoy the crisp air coming off the lake or enjoy a sunset picnic as dusk falls over the mountains. In between, make sure to take a swim in the cool waters, relax in a beach chair and enjoy ice cream and a take-out lunch from a nearby restaurant.
Take a step back in time while watching the Lake George Steamboat Company's boats depart from the dock, and enjoy the stillness of the lake from your spot on shore.
Details: 9 Front Street , Lake George Town, NY 12845 | Website
EXPLORE THE LAKE FROM THE WATER
There's nothing like exploring the lake first hand, and Lake George makes sure there's plenty of ways for you to have fun out on the water. Stop by the Lake George Kayak Company to rent not only kayaks, but also canoes and stand- up paddle boards (SUP).
Enjoy your favorite water activities or try an entirely new one under expert guidance. From the water, you'll take in not only Lake George's mountainous shoreline, but also the bays, coves and tiny islands that make it unique.
If you're craving a little more action, try tubing and rafting at the Adirondack Adventure Center, located in Lake Luzerne. Getting to know the Lake George area via its many bodies of water is a special perspective on this picturesque region that might just draw you back next summer.
Details: Lake George Kayak Co. Website | Adirondack Adventure Center Website
SIX FLAGS GREAT ESCAPE AND HURRICANE HARBOR
For a family- friendly way to spend an entire day outdoors, visit Six Flags Great Escape and Hurricane Harbor, located just outside of Queensbury, New York. As one of the most popular amusement parks in the Northeast, Six Flags has a ride for any age or thrill level, including the Alpine Bobsled, Adirondack Outlaw and Sky Ride.
Hurricane Harbor's water rides are included in your park admission ticket and include the Banshee Plunge, Paradise Plunge and Wahoo Racer to top it all off at high speed. Both Six Flags Great Escape and Hurricane Harbor are ideal ways to get your adrenaline rush before getting back to Lake George's still surface.
The park opens seasonally in May; park hours vary based on the month, so check the schedule in advance.
Details: 1172 U.S. 9, Queensbury, NY 12804 | Website
INDULGE IN A STAY AT THE INN AT ERLOWEST
Located just off of Lake Shore Drive, the Inn at Erlowest is one of the Lake George area's luxury lodging destinations and wedding venues. A coveted lakefront location, castle-like atmosphere and ornate guest suites help make your stay one to remember as you step into a bygone era of lakeside charm.
Choose from rooms with fireplaces, jacuzzi tubs and lake views, and get ready to enjoy the hotel's manicured grounds. Hacker Craft cruises on the Miss Erlowest, a heated outdoor pool, an outdoor stone fireplace and complimentary kayaks await, while a 4- Diamond restaurant draws diners from across the region.
As one of the late 19th century mainstays on the lake's "Millionaire Row," the Inn at Erlowest is as historic as it is elegant and inviting. Don't miss the inn's packages and specials to enhance your experience even more while saving.
Details: 3178 Lake Shore dr., Lake George, NY 12845 | Website
OR TREAT YOURSELF TO SAGAMORE RESORT
Connected to the mainland by a small bridge, Sagamore Resort offers luxury lodging on a small island, giving the hotel a uniquely secluded feel. The perfect lakeside destination in spring, summer, fall and even winter, the Sagamore was built in 1883 and prides itself on staying true to the romance of the Victorian era.
Choose from 137 guest rooms, all situated along the tranquil shoreline. On-site gourmet dining includes Mr. Brown's Pub, La Bella Vita and the Club Grill Steakhouse, while the OPAL Spa customizes treatments to make sure you leave rejuvenated and refreshed.
Surrounded by greenery, the hotel's 18-hole Sagamore Golf Course is one of the most lauded golf courses in the Northeast. A fitness center, plenty of swimming opportunities and the hotel's replica vintage tour boat keep you busy while on the island, ensuring you get a full getaway experience without having to leave the resort.
Details: 110 Sagamore Rd, Bolton Landing, NY 12814 | Website
MORE INFORMATION FOR YOUR TRIP TO NEW YORK
YOU MIGHT ALSO ENJOY
WHERE TO STAY IN LAKE GEORGE
Follow us here: Facebook | Twitter | Instagram | Pinterest | YouTube | MSN | TripAdvisor | Flipboard
All articles belong to 365 Atlanta Family LLC, and all photos belong to us as well, unless otherwise noted. It's all copyrighted. Please don't repost anything elsewhere without asking me first. All rights reserved. This site uses cookies to enhance your experience.
We make no guarantees of any price listed on our site. We are not responsible for content on external web sites linked from ours, including linked resources, an external blog post, any partner site, hotel property sites, or affiliate sites. We only write about places we love in an attempt to help you in your adventures, but we can't guarantee you will love them, too.
Posts may contain affiliate links at no cost to you. Several of our trips are also compensated by the respective tourism boards for the city or state we are visiting. This never impacts how we share the destination with you – opinions are always our own and we pride ourselves on that. We do not sell links or accept unsolicited guest posts under any circumstances. Don't even ask.
United States Copyright, 365 Atlanta Family, LLC
View our Privacy Policy | Subscribe to our Newsletter | Contact Site Owner | View Terms & Conditions | About Us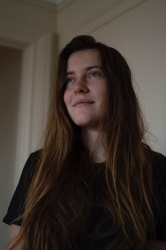 Latest posts by Anita Maksimiuk, Staff Writer
(see all)