About 30 minutes outside of downtown Los Angeles is Malibu, filled with astonishing natural beauty. One of Southern California's most famous destinations is popular with Hollywood stars and people from all over the world who travel to this seaside town.
Malibu sees nearly perfect weather all year long, making it a great spot to vacation no matter when you go. From fine dining and name-brand shopping to exploring the great outdoors, Malibu has something appealing to anyone who visits.
Here are 17 things to do in Malibu, California that outdoor lovers will adore.
COOLEST PLACES TO STAY IN MALIBU
ZUMA BEACH
Zuma Beach is one of the largest and most popular beaches in Los Angeles County. It has lifeguards, food stands and plenty of parking. When visiting Malibu, a beach visit is a must!
Relaxing and swimming in the Pacific Ocean is what most people come to the beach for, but you will also find people surfing and bodyboarding, playing volleyball, fishing, windsurfing, and diving.
The beach has restrooms, showers, a snack bar, a playground, and picnic tables.
LEO CARRILLO STATE PARK
Leo Carrillo State Park has the best of two worlds, combining mountains and beaches.
There are over two miles of shoreline in Leo Carillo, where you'll see people surfing, swimming, and windsurfing. Along the rocky cliffs, you'll also find tide pools and coastal caves with sea creatures stuck during low tide. You're likely to see small fish, sea stars, anemones, mussels, and crabs.
The park has over 7 miles of hiking trails, including the Leo Carrillo Beach Trail, Yellow Hill Trail, and the Nicholas Flat Trail.
Want to explore more of Malibu? Try one of these fun tours!
MALIBU RIDERS
Malibu Riders offers horseback riding for beginners through advanced riders. You can choose from a 45-minute ride or a 90-minute ride that takes you through Zuma Canyon. The riders also offer excursions to Paramount Ranch and Agora Hills.
Closed-toe shoes are required and long pants are preferred for all riders. Malibu Riders will match you with a horse compatible with your abilities, as well as helmets.
You're going to want to bring your phone or camera for pictures on this scenic ride!
THE GROTTO TRAIL
The Grotto Trail is a 3-mile out-and-back trail that's part of the Santa Monica Mountains National Recreation Area. The trek takes you down into the canyon where you'll find the grotto, a small pool of water. There is a cave to explore and a small waterfall you can swim under during the winter months or after it rains.
The trail is rated as moderate and even welcomes leashed dogs. The trail is well used and well marked but can get muddy and narrow at times. It also crosses several streams, so it's a good idea to wear waterproof hiking boots or water shoes. It also requires a little rock scrambling at the end. You can find the trailhead at the Circle X Ranch.
This trail is one of the best hikes in the Santa Monica Mountains National Recreation Area.
WESTWARD BEACH
Westward Beach is a spacious, white sand beach that's a popular spot for locals and visitors. There are lifeguard stands, showers and bathrooms, a parking lot, and picnic tables. The Sunset, a fine dining restaurant, is open daily and offers a stunning view of the Pacific Ocean.
Many people come to Westward Beach to surf, swim, and/or fish. Scuba diving is also popular at this beach. You can make your way to Pirates Cove, a hidden beach towards the south end over the boulders. There are hiking trails near the end of the parking lot that leads to the Point Dume State Beach and Preserve.
In Point Dume Natural Preserve, you can view headlands, cliffs, rocky coves, and spacious beaches. If you're visiting during March or April, keep your eyes peeled for California Gray Whales.
At the top of Point Dume is a panoramic view of the entire Santa Monica Bay, north Malibu Coast, inland Santa Monica Mountains, and Catalina Island. There is also a short boardwalk that leads to a viewing platform.
POINT MUGU STATE PARK
Point Mugu State Park is filled with more than 70 miles of hiking trails, 5 miles of shoreline — including jagged coast — as well as sandy beaches, dunes, rugged hills, grassy valleys, and rocky river canyons. The park contains a campground, bathrooms, showers, and an RV dump station.
Primarily, you'll find people using the biking trails and horseback riding trails, fishing, scuba diving and snorkeling, surfing, and windsurfing. The three main hiking trails used are the Grotto Trail, Mugu Peak Trail, and the Scenic and Overlook Loop. While hiking you might find shrews, mountain lions, gray foxes, coyotes, lizards, and snakes.
You can summit the highest peak in the park on Boney Mountain by several different trails. From the top, you have panoramic views of La Jolla Valley, the Pacific Ocean, and Channel Islands National Park. The shortest trail is The Wendy Trail, which takes about 2.5 hours.
MALIBU CREEK STATE PARK
Malibu Creek State Park is home to 15 miles of streamside trails, volcanic rock gorges, scenic pools, and staggering views of the Las Virgenes Valley and Malibu Canyon. There are hiking and biking trails, horseback riding trails, fishing, swimming, and rock climbing.
The most popular trails in the park are to Rock Pool, the M*A*S*H site, and Malibu Lake Trail. The park has camping and RV sites, as well as bathrooms, showers, a visitors and learning center, and a parking lot.
The park is home to mountain lions, badgers, coyotes, foxes, bobcats, salamanders, newts, toads, frogs, turtles, lizards, and snakes, including the rattlesnake.
Before becoming a state park, it was known as the Fox Ranch and was owned by 20th Century Fox. There were many big-name movies filmed here, such as M*A*S*H, Planet of the Apes, Robin Hood: Men in Tights, and part of the Tarzan series.
SURFRIDER BEACH
Part of Malibu Lagoon State Beach, Surfrider Beach is the quintessential surfing beach and was made popular by surf films in the 50s and 60s. It's roughly a mile long and includes the Malibu Pier, perfect for fishing. Today, it's still a popular surfing beach with some of the most consistent waves in LA. You can also swim, dive, play volleyball, and fish. Restrooms, showers, and parking are available.
The rest of the state park includes 22 acres of wetlands, gardens, and sandy beaches. Malibu Lagoon is a famous resting and feeding estuary for more than 200 species of migrating native birds.
ESCONDIDO FALLS
Escondido Falls can be split into two parts, the bottom falls and the top falls. Getting to the bottom is fairly easy, while getting to the top can be slippery and a bit tricky. The falls are most powerful at the beginning of the year, or after it rains.
This is a popular trail for hikers and bikers, and you'll routinely see people swimming and jumping off various rocks into the falls. If you do make your way to the top falls, you'll want to make sure you have proper shoes! The trail is an unmarked and unofficial trail that should only be attempted by experienced hikers.
Escondido Falls is the tallest waterfall in the Santa Monica Mountains at 150 feet. The trailhead can be found at the intersection of Pacific Coast Highway and Winding Way.
THE GETTY VILLA MUSEUM
If you enjoy ancient Greek and Roman history, The Getty Villa Museum is a must-see. Even if you're not particularly interested in history, the museum has fascinating antiques, exhibits, and information. Open every day but Tuesday, admission is free, but you will need a reservation, which can be made right on their website.
The museum includes 4,000 years of Greek and Roman history, including art, gems, and even a mummy! The Villa Museum also offers rotating exhibits with artifacts on loan from museums around the world.
There is an outdoor garden space with a reflecting pool and covered walkways with a gorgeous ocean view.
MALIBU PIER
Malibu Pier is an iconic landmark in Malibu. Open every day from 6 am – 9 pm, the pier features restaurants, shops, and a perfect view of the surfers, fishermen, and sometimes even dolphins. The Malibu Farm Restaurant and Bar gives sweeping views of the Pacific while indulging in fresh, local, and organic food.
You'll see people lining the pier to fish, and if you want to try your hand at it, you can rent rods and get the bait right on the pier. From the pier, you can also charter fishing trips as well as whale watching tours.
Check out Malibu Surf Shack for all sorts of rentals, including surfboards, paddleboards, and kayaks. They also offer lessons.
ADAMSON HOUSE
Also called the Malibu Lagoon Museum, the Adamson House contains hundreds of years of Malibu history, including the history of the Chumash Indians that thrived on the land through the 18th century. The house is a mix of Spanish and Moorish architecture.
On display are decorative tiles, hand-carved doors, hand-painted frescoes, molded ceilings, distinctive cast ironwork, and lead-framed bottle glass windows.
SOLSTICE CANYON
Solstice Canyon is a beautiful area to hike through in the Santa Monica Mountains. You can find hikes varying from easy to hard with varying lengths, and it is dog friendly, as long as they are on a leash. Mountain biking is also popular throughout the canyon.
There is much evidence of past forest fires that ran through the canyon, but you can also see the lush landscape coming back to life.
There is a waterfall you can find by taking the Solstice Canyon Loop, which is mostly paved, making it wheelchair and stroller accessible. The Solstice Canyon Waterfall is a small, 30-foot waterfall and the trail there is mostly paved.
The Rising Sun Trail is a 6-mile trail that passes some of the oldest stone buildings in Malibu. While hiking or mountain biking, you may find wildlife such as corn woodpeckers, alligator lizards, fence lizards, or a red-tailed hawk!
NICHOLAS CANYON BEACH
Along the legendary Pacific Coast Highway is Nicholas Canyon Beach. Super popular with surfers, this beach is commonly called "Zeros" or "Point Zero." It is a perfect point break, one of the few located in LA County. A point break creates consistent waves of the same shape with the same take-off point.
The beach is guarded during daylight hours, making it one of the best beaches in Malibu for the whole family.
Many people love to sit and watch the surfers, but swimming, scuba diving, wind sailing, and boogie boarding are also popular at this beach. At the beach, you can also find bathrooms, showers, a parking lot, and picnic tables.
MALIBU COUNTRY MART
If you're looking to do some high-end shopping or fine dining, The Malibu Country Mart is your go-to spot. The Country Mart has everything you could need, from a car wash to an art gallery and everything in between. There are specialty shops, restaurants and cafes, jewelry and home goods, clothing, eyewear, and a chocolate shop.
Malibu Country Mart also has beauty services, as well as health and wellness boutiques, including yoga and barre classes, a shaman, and a smoothie place. You can also find high-end salons for both you and your pets.
ROBERT H MEYER MEMORIAL STATE BEACH
The Robert H Meyer Memorial State Beach is located in between Leo Carillo and Point Dume State Beaches.
Within Robert H Meyer Memorial State Beach, you'll find three main "pocket" beaches. El Pescador, La Piedra and El Matador are three beautiful beaches that are popular in the summertime, but deliver solitude in the off-season.
These beaches are easily accessible from the Pacific Coast Highway.
MALIBU FAQ
How should I spend a day in Malibu?
Some of the best ways to spend a day in Malibu involve being outside and enjoying the natural beauty found here. Relax in the sand at Zuma Beach, visit the rock formations at El Matador State Beach, take a horseback ride through Zuma Canyon, and camp at Leo Carrillo State Park.
Is Malibu worth visiting?
Absolutely, Malibu is worth a visit! With its natural beauty, outdoor activities, upscale dining, and awesome attractions, you'll never run out of things to do in Malibu.
What is Malibu best known for?
Malibu is best known for being home to some of the best beaches and surfing spots in the United States.
MORE INFORMATION FOR YOUR TRIP TO CALIFORNIA
WHERE TO STAY IN MALIBU
Follow us here: Facebook | Twitter | Instagram | Pinterest | YouTube | MSN | TripAdvisor | Flipboard
All articles belong to 365 Atlanta Family LLC, and all photos belong to us as well, unless otherwise noted. It's all copyrighted. Please don't repost anything elsewhere without asking me first. All rights reserved. This site uses cookies to enhance your experience.
We make no guarantees of any price listed on our site. We are not responsible for content on external web sites linked from ours, including linked resources, an external blog post, any partner site, hotel property sites, or affiliate sites. We only write about places we love in an attempt to help you in your adventures, but we can't guarantee you will love them, too.
Posts may contain affiliate links at no cost to you. Several of our trips are also compensated by the respective tourism boards for the city or state we are visiting. This never impacts how we share the destination with you – opinions are always our own and we pride ourselves on that. We do not sell links or accept unsolicited guest posts under any circumstances. Don't even ask.
United States Copyright, 365 Atlanta Family, LLC
View our Privacy Policy | Subscribe to our Newsletter | Contact Site Owner | View Terms & Conditions | About Us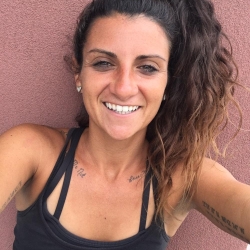 Latest posts by Amanda Strube, Staff Writer
(see all)