Get ready for crabs, Old Bay and a whole lot of Maryland love. From gorgeous small towns to beautiful state parks, Maryland is home to historic sites and plenty of adventurous activities.
Explore the Chesapeake and look back on American History through the years. From its strong culture and proud heritage, Maryland is an exhilarating place to explore with family and friends!
Here are 40 things to do in Maryland that are going to make you fall in love with this amazing state.
THE GREAT OUTDOORS
ASSATEAGUE ISLAND NATIONAL SEASHORE
With beautiful marshlands and breathtaking views, sit, relax, and enjoy the Atlantic Ocean at Assateague Island. Embrace something new and witness wild Chincoteague ponies wandering the beach in their natural habitat.
From its wild horses, lovely swimming water, and perfect scenery, choose to fish, kayak, or relax at a truly spectacular beach. For a bigger adventure, think about camping at Assateague Island too.
Details: 7206 National Seashore Ln, Berlin, MD 21811 | Website
SWALLOW FALLS STATE PARK
Head over to Western MD and be fully enthralled in the outdoor lifestyle of Swallow Falls. With so much natural beauty and many hiking trails to explore, spend the day in the wild among stunning waterfalls.
I would recommend bringing bathing suits to swim in the river during or after your hike. Also, make sure to wear durable shoes, as a few of the hiking trails can be a bit slippery.
Details: 2470 Maple Glade Rd, Oakland, MD 21550 | Website
CALVERT CLIFFS STATE PARK
Hunt for shark teeth, look for animals lurking under the lily pads, and hike along well-kept trails at Calvert Cliffs. This unique park has lots of parking and plenty of options to see wildlife — and have a treasure hunt with children.
The hike from the car park to the beach ends up being around 2 miles, so don't bring too many belongings and make sure you leave time for the hike back. This is great for children to run around and look for shells.
Tip: Try to visit around low tide so you can walk the beach and have more space.
Details: 10540 H G Trueman Rd, Lusby, MD 2065 | Website
CHESAPEAKE AND OHIO CANAL NATIONAL HISTORIC PARK
Stop by the Chesapeake and Ohio Canal for a walk-through transportation history and discover how this significant route was a link for families and communities along the Potomac River. The Canal Place Heritage Park is a spectacle and walking the canal provides endless beauty.
Make sure to bring lots of water and pick up a map at the visitor center. The canal is long and sometimes you'll lose service. Come prepared and have a good time!
Details: 11710 Macarthur Blvd, Potomac, MD 20854 | Website
BROOKSIDE GARDENS
See colors, embrace vibrant life, and visit plenty of striking gardens at Brookside Gardens. Bring a picnic and enjoy the warm sun among the wild things and enjoy time outdoors with family and friends. Wander along the luscious grass and find a quaint pond in the middle of the garden to enjoy and view.
This peaceful and stroller-friendly garden is great for an afternoon activity. Visit the rose garden and see different blooms throughout your visit.
Details: 1800 Glenallan Ave, Wheaton, MD 20902 | Website
LADEW TOPIARY GARDENS
Known as one of the top 10 topiary gardens in the world, Ladew Gardens has 22 acres of stunning gardens and over 100 artistic topiaries. During the summer months, stop by the Butterfly House to view butterflies and see them in their natural habitat.
Stop by the hunt scene and see topiary horses, riders, hounds and foxes upon arrival. Thrive in the glorious colors and fall in love with dazzling bushes, plants, trees and gardens.
Details: 3535 Jarrettsville Pike, Monkton, MD 21111 | Website
ANNMARIE SCULPTURE GARDEN & ARTS CENTER
Stroll through the sculpture garden, learn about the arts, and enjoy this family-friendly activity. With a rotating exhibit space, this award-winning arts building should be on your list of MD spots.
With quirky art, creative programs, and fun little festivals, visit this unique center where art is celebrated and nature is incorporated into everyday life. Walk among the shaded trees and see outstanding sculptures from start to finish!
Details: 13470 Dowell Rd, Solomons, MD 20688 | Website
OCEAN CITY BEACH AND BOARDWALK
Looking for a bit of hustle and bustle? Head to Ocean City, Maryland and walk the crazy and fun boardwalk. With shops, restaurants, and a lively amusement park pier, get wonderfully lost and try the famous thrashers fries in Ocean City!
Bring your beach towels and enjoy a day at the beach, with endless fun and exciting crowds. This family-friendly beach town will offer activities for all and memorable moments to share with loved ones.
Read More: 14 FAMILY-FRIENDLY THINGS TO DO IN OCEAN CITY MD
SENECA CREEK STATE PARK
With year-round fun available at your fingertips, Seneca Creek State Park is ready to be explored by you. In the summer, canoe in the lake or roam the paths and trails of Gaithersburg, MD.
In the winter, head on over and experience the winter light show from your car. See the lights at night and dream of a winter wonderland. This peaceful park is perfect for an afternoon activity or an all-day outdoor experience.
Details: 11950 Clopper Rd, Gaithersburg, MD 20878 | Website
ROCKS STATE PARK
With 855 acres of wooded and rocky forests to visit, start your journey today. With hiking trails and spectacular views readily available, put on your hiking shoes, fill up your water bottle, and get to Rocks State Park.
Climb to the top of King and Queen Seat and swim at Kilgore Falls at this natural state park. The more difficult trails will be hard with children, so hike accordingly!
Details: 3318 Rocks Chrome Hill Rd, Jarrettsville, MD 21084 | Website
BLACKWATER NATIONAL WILDLIFE REFUGE
The Blackwater National Wildlife Refuge in Cambridge, Maryland was established in 1933 as a waterfowl sanctuary for birds migrating along the Atlantic Flyway. It currently encompasses more than 32,000 acres.
Here you will find diverse plant and animal life within its three major habitats — forest, marsh, and shallow water. The refuge contains one-third of Maryland's tidal wetlands, which is how it got the nickname, "The Everglades of the North."
Hunting, biking, hiking, boating, photography, fishing, and more are popular activities here. If you prefer to travel by car, there's a 3.6-mile wildlife drive that's popular with photographers and birders.
Details: 2185 T Wallace Drive, Route 1, Cambridge, MD 21613 | Website
STROLLS AND ADVENTURES
NATIONAL HARBOR
Walk along the Potomac River and absorb historic sites, entertaining shops, and restaurants along the promenades. The National Harbor is great to visit during the day, popping in shops and enjoying the beauty of the river.
At night, watch as the waterfront comes alive with bright lights, happy crowds and bustling streets. With unique sculptures, a carousel, and an outdoor shopping mall, you'll find adventure in every direction.
Read More: 19 AWESOME THINGS TO DO IN BALTIMORE YOUR FAMILY WILL LOVE
KENT ISLAND
Across the bay bridge on the Eastern Shore is a lovely community with great restaurants, shops, and lots of water access. If there was ever a time to try Maryland Crab, Kent Island is the perfect space, especially at Kentmorr Restaurant.
From crab soup, crab cakes and crab dip, taste a Maryland delicacy and never look back. Wander this little island and enjoy, beach, water and most importantly, crabs!
Details: Website
EGO ALLEY
Visit the historic town of Annapolis and look out at Ego Alley. Watch big yachts come into the marina or enjoy ice cream on the dock viewing this pretty waterway. Grab a boat taxi and cruise along the water to other destinations, or simply walk up and down charming Annapolis.
Make your visit to Ego Alley special by eating outside at Pussers Caribbean Grill. The food is great, the atmosphere is lively and it's the best location.
Read More: 19 THINGS TO DO IN ANNAPOLIS, MD YOU CAN'T MISS
FELLS POINT
Feel hip and have a good time in the small town of Fells Point. This community is just outside of Baltimore and has great restaurants, shops, galleries and much more. I would highly suggest visiting for dinner and walking around this cool neighborhood.
With live music, fun bars and charming cobblestone streets, wander along the historic waterfront or stroll through town and feel part of Maryland living.
Details: Website
ARTS AND CULTURE
WASHINGTON COUNTY MUSEUM OF FINE ARTS
Jump into a diverse, interactive experience and fully commit to the Washington County Museum. Its collections of paintings, sculptures and detailed art is captivating and thought-provoking.
Featuring American art and other world cultures, this museum can be described as a local gem and should be seen by children and adults. With a great range of pieces, it's surprising this museum offers free admission!
Details: 401 Museum Dr., Hagerstown, MD 21740 | Website
WALTERS MUSEUM OF ART
Step inside an impressive museum and drift into another dimension of beautiful architecture and various art pieces. This Baltimore museum should be high on your list of Maryland activities, as it stands to preserve and educate the community on art and life.
Featuring art from 5,000 BCE to the 21st century, and encompassing 36,000 objects, browse, learn and discover something new at the The Walters Art Museum.
Details: 600 N Charles St, Baltimore, MD 21201 | Website
BALTIMORE MUSEUM OF ART
The Baltimore Museum of Art was built on the fact that art should be accessible and equal for all to see, and that's why today it is ranked so well. With bold and vibrant art, this museum is meant to inspire future generations.
Not only is this museum truly beautiful inside and out, but it speaks to the masses and it strides to include all. Its eclectic pieces appeal to all art lovers and span many different regions and cultures.
Details: 10 Art Museum dr., Baltimore, MD 21218 | Website
WASHINGTON MONUMENT
History buffs will love this one! The Washington Monument in Baltimore is located near the Inner Harbor, which formerly housed Fort McHenry. It's the centerpiece of intersecting Mount Vernon Place and Washington Place.
The monument holds quite a bit of history itself, as it was the tallest structure in the area when it was built! The same architect — Robert Mills — who designed this Washington Monument, also designed the one in Washington, DC. Erected in honor of America's first president, George Washington, the monument is open daily to visitors.
Today, the monument has been restored and is popular among history lovers and tourists alike. Visitors can take an elevator to the top of the monument, which provides beautiful views of downtown Baltimore. When you're done with the memorial, be sure to visit Fort McHenry as well.
The interior of the monument has two principal visitor spaces: The Gallery, which includes interactive digital exhibits, and The Stair Tower & Lookout.
Details: 699 North Charles Street, Charles and Monument Streets, Baltimore, MD 21201 | Website
SCHIFFERSTADT ARCHITECTURAL MUSEUM
Step back in time and walk into the oldest standing home in Fredrick, MD. This impressive home was built in 1756, and is an important piece of national history. Learn about Fredrick and understand the life of the Brunner Family during a guided tour.
With original interiors and classic furniture, this home turned museum really stands among time! This is great to take children and show them a true gem in history.
Details: 1110 Rosemont Ave, Frederick, MD 21701 | Website
HOUSE OF YODER
Tucked away in the mountains of Western Maryland sits this charming living history museum. The home is based on houses from 1700's, and is a great escape from busy city tours and bustling towns.
Learn about Yoder history and European cultures from artifacts, belongings, and lots of research. Tour the home and discover a part of European history in the hills of Maryland!
Details: 10411 National Pike, Grantsville, MD 21536 | Website
THE AWAKENING AT NATIONAL HARBOR
Visit a unique sand creation and take pictures among the man in the sand. This family-friendly tourist attraction sits along the National Harbor, and is great for kids to climb on and take lots of pictures.
The 70-foot aluminum cast sculpture is quite remarkable and unlike anything you might have seen before. Stop by during your National Harbor walk and see this thought-provoking sculpture.
Details: Website
WILLIAM BRITISH PLANETARIUM
Get ready for lift off! Fully immerse yourself in astronomy, biology, earth science and much more on your visit to the Planetarium! Touch down and see the Apollo 11 Command Module and tour the small, yet insightful facility.
Public viewings are held twice a month, so please check online for availability and times.
Details: 820 Commonwealth Ave, Hagerstown, MD 21740 | Website
ST. JOHN'S SITE MUSEUM
Head over to the beautiful campus of St. Mary's College and witness an archeological treasure. Look firsthand at a fully excavated site and learn about settlers and their legacy.
The original St. John site was built in 1638, and offers a small insight into the people of the area and the archeologists who discovered it. Stop by and see a well-maintained historic site!
Details: 47645 Margeret Brent Way, St Marys City, MD 20686 | Website
SPRUCE FOREST ARTISAN VILLAGE
Find local crafts and walk down memory lane at this artisan village. I highly recommend taking guided tours throughout your visit, as children and adults get to interact with staff dressed in costume and real craftsmen.
Get a glimpse into history and see how our forefathers produced everyday items and curated specialty gifts. Walk the cabins, take pictures and enjoy a day among Spruce Forest.
Details: 177 Casselman Rd, Grantsville, MD 21536 | Website
WESTERN MARYLAND SCENIC RAILROAD
All aboard the Western Maryland Scenic Railroad Express! Take a vintage railroad train through scenic Maryland, powered by historic diesel and steam!
This relaxing journey allows you to see the hills and outdoor beauty of Maryland on your way to the small town of Frostburg. Unwind with friends and family and enjoy a ride through nature!
Details: 13 Canal St, Cumberland, MD 21502 | Website
AMERICAN VISIONARY ART MUSEUM
This colorful and unique building is a beacon of light for many communities and expresses true hardships faced by many Americans. Work ranges from farmers to housewives, the homeless to mechanics, the range is implausible, and the art is captivating.
From sadness to happiness, all emotions are felt among the art standing in this Baltimore Museum. This truly is filled with unique and nontraditional works of art, created by people of all walks of life.
Details: 800 Key Hwy, Baltimore, MD 21230 | Website
HISTORICA ENCOUNTERS
HARRIET TUBMAN UNDERGROUND RAILROAD BYWAY
This self-guided tour is an amazing family-friendly activity that lets you into the life of a true hero, Harriet Tubman. With 45 designated sites, and 125 miles of beautiful landscape to discover, see where Harriet was born, lived, labored, and fled.
Harriet's roots are all over Maryland, and this self-guided driving tour is a great way to see how she left her mark on the United States and the world. Through stories and sites, see the world in a new light.
Details: 4068 Golden Hill Rd, Church Creek, MD 21622 | Website
FORT MCHENRY NATIONAL MONUMENT
The Fort McHenry National Monument was where the Battle of Baltimore was fought during the War of 1812, and where Francis Scott Key created America's National Anthem! Head over to the Visitor Center for more information and a quick re-read of America's History.
Walk the fort and see well-kept exhibits at this patriotic and honoring site. The setting is beautiful and to learn the Star-Spangled Banner all over again.
Details: 2400 E Fort Ave, Baltimore, MD 21230 | Website
PATUXENT RIVER NAVAL AIR MUSEUM
Explore the history of Maryland's Naval Aviation and impressive technology. For this hands-on experience, feel free to walk up and touch the planes and fully immerse yourself into the world of aviation.
With mockup and simulators, the museum does a fantastic job at inspiring and educating members surrounding the research, developments, and history of these aircrafts. Who knows, maybe there is a future pilot in your group!
Details: 22156 Three Notch Rd, Lexington Park, MD 20653 | Website
ANTIETAM NATIONAL BATTLEFIELD
With exhibits, a film, and over 3,000 acres to explore, the Antietam National Battlefield is a historical site that must be seen in all its glory. This Civil War battlefield had strong ties to Abraham Lincoln, the Emancipation Proclamation, and sadly had one of the deadliest battles in American history.
With rolling hills and surrounding farmland, hike or drive this impressive landmark and learn about the past.
Details: 302 E Main St, Sharpsburg, MD 21782 | Website
US NAVAL ACADEMY
Go NAVY, Beat ARMY! Nestled in Annapolis Maryland, the US Naval Academy is a historical site and educational institution for all to see and admire.
Tour the academy and see beautiful grounds, impressive buildings, and many midshipmen. From its church, cemetery, and library, see where war heroes lay and where future generations come to serve and learn.
Details: Website
CHESAPEAKE BAY MARITIME MUSEUM
The Chesapeake Bay is the heart of Maryland, providing watersports, food, and life at its core. The CBMM at its center is about preserving the culture of the bay and enlightening the community and tourists.
After your visit to the indoor and outdoor museum, walk around the marina looking at impressive boats and explore the small town of St. Michaels!
Details: 213 N Talbot St, St Michaels, MD 21663 | Website
FURNACE TOWN LIVING HERITAGE MUSEUM
Wander through an old community and explore the Furnace Heritage Museum. This small town was once home to miners, laborers and other occupations all trained to make iron. The furnace is still in excellent condition and the buildings are all well maintained.
The staff are knowledgeable, and I highly suggest asking them many questions. Check online to see if they have any upcoming events.
Details: 3816 Old Furnace Rd, Snow Hill, MD 21863 | Website
B&O RAILROAD MUSEUM
Come, roam, and ponder at the birthplace of America railroading! Featuring a widespread collection of artifacts and vintage railroad cars, this is a true look into history.
The impact of railroads had a profound impact on American life. Learn about invention and innovation at the B&O Railroad Museum through interactive exhibits and stunning railcars. Choo Choo on over!
Details: 901 W Pratt St, Baltimore, MD 21223 | Website
ANIMAL ENCOUNTERS
DAYS END FARM HORSE RESCUE
Learn, volunteer, and visit rescue horses at Days End Farm. Watch as horses transform from ill and malnourished horses into majestic animals with the help of Days End. See retired racehorses and cute school ponies at this unbelievable nonprofit.
Go for an afternoon and take children to see spirited horses running in the field, then tour the facility and see the work these volunteers are doing to make a difference. Pet the horses and make a change on your visit.
Details: 1372 Woodbine Rd, Woodbine, MD 21797 | Website
THE ANITA C LEIGHT ESTUARY CENTER
Understand the importance of plants and wildlife and see how they have an impact on the Chesapeake Bay. Wander the grounds, listen to birds, and go for a lowkey walk through its groomed paths and watch nature!
This is a great family-friendly activity where you'll learn about local ecosystems and the environment in Maryland.
Details: 700 Otter Point Rd, Abingdon, MD 21009 | Website
NATIONAL AQUARIUM
Get ready to see very excited children at this fantastic aquarium. This family-friendly aquarium is one of my favorite activities to do in Baltimore. Stroll the inner harbor and come across this impressive building with thousands of animals.
From dolphin tours and 4D experiences, to my personal favorite, the seahorse exhibit, learn about diverse animals and the importance of conservation and preservation. From start to finish, children will be glowing and adults will be overly impressed.
Details: 501 E Pratt St, Baltimore, MD 21202 | Website
Read More: 29 BEST AQUARIUMS IN THE U.S. YOU HAVE TO VISIT
SALISBURY ZOO
Observe animals, enhance knowledge, and find passions at the Salisbury Zoo. This interactive zoo is a great family activity to see cool animals and learn about their life. From conservation work to story time activities, feel a part of the zoo on your holiday.
From capybaras and bald eagles to American alligators, see this small yet compelling zoo and learn something new. With native species from the Americas to Australia, say "Hi" to animals you wouldn't normally see on your trip to the zoo.
Details: 755 S Park dr., Salisbury, MD 21804 | Website
DAY TRIP TO WASHINGTON DC
As Maryland borders Washington DC, think about taking a day trip to the nation's capital. From touring museums to seeing the White House and other important historical sites, give yourself time to explore this iconic city.
Eat in Georgetown, visit the animals at the DC Zoo, and see the Potomac River from a new view. Drift in and out of shops and understand DC's deep-rooted history and culture on a lovely day trip from Maryland.
MORE INFORMATION ON YOUR TRIP TO MARYLAND
Follow us here: Facebook | Twitter | Instagram | Pinterest | YouTube
All articles belong to 365 Atlanta Family LLC, and all photos belong to us as well, unless otherwise noted. It's all copyrighted. Please don't repost anything elsewhere without asking me first. All rights reserved. This site uses cookies to enhance your experience.
We make no guarantees of any price listed on our site. We are not responsible for content on external web sites linked from ours, including linked resources, an external blog post, any partner site, hotel property sites, or affiliate sites. We only write about places we love in an attempt to help you in your adventures, but we can't guarantee you will love them, too.
Posts may contain affiliate links at no cost to you. Several of our trips are also compensated by the respective tourism boards for the city or state we are visiting. This never impacts how we share the destination with you – opinions are always our own and we pride ourselves on that. We do not sell links or accept unsolicited guest posts under any circumstances. Don't even ask.
United States Copyright, 365 Atlanta Family, LLC
View our Privacy Policy | Subscribe to our Newsletter | Contact Site Owner | View Terms & Conditions | About Us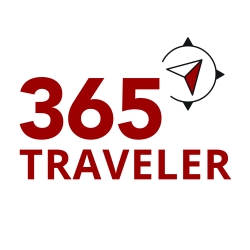 Latest posts by Beth Hoad, Staff Writer
(see all)