Proper etiquette always brings out the best in wine, and you'll learn all the secrets inside and out when you visit Napa Valley. Famous for behind-the-scenes wine tours, buzzy wine-tastings, and scenic vistas while navigating between historical vineyards, you'll barely even scratch the surface of the 400+ local Napa, California vineyards.
As if award-winning and internationally recognized wines on par with the best spirits produced in the Tuscan countryside or verdant Bordeaux hills isn't enough, local vineyards invite wine-lovers and social drinkers to experience why it's earned its reputation as one of the world's best wine regions.
Here are 27 things to do in Napa that you're not going to want to miss on your next NoCal visit.
MORE THAN JUST WINE
We get it—wine is always the first thing you think about when you hear about Napa Valley. Which is exactly why we've flipped the script and started with everything to do besides wine excursions. (Although we'll give you the insight on the best wine experiences later!)
OXBOW PUBLIC MARKET
Trekking along the Napa River Trail will eventually lead you to Oxbow Public Market. You'll be greeted by the ox-horned logo sitting above the doors opening to a sprawling contemporary food hall. The metal roof preserves aromatic scents flowing from the 16 restaurants.
This can be a kid-friendly place to visit too. Make a stop at Napa Bookmine and let the kids find the perfect books to take home.
Grab a fresh brew from Ritual Coffee Roasters, satisfy your sweet tooth with savory treats from Anette's Chocolates. Fresh cut meats from the Fatted Calf pair perfectly with the hall's wine pavilion, reminding you that you're definitely still in Napa.
NAPA VALLEY GONDOLA
Wine isn't the only thing comparable to Italy in Napa Valley. Every afternoon, you'll spot couples gliding across the surface of Napa River on the iconic gondola rides. So, grab your partner's hand, head to the downtown docks, and get ready for a trip to Italy and back within 40 minutes.
Rowing oars kiss the river surface, guided by seasoned Gondoliers who transport you to the charming canals of Venice with melodic singing.
PETRIFIED FOREST
Sparkling like gemstones, the Petrified Forest has been a popular destination ever since it was discovered in 1940. Yet, as a park that's been in the making for more than 280 million years, these ancient tree trucks still outshine your everyday trees.
Hike the Blue Mesa Trail, winding through the forest to a viewpoint overlooking the badlands, or trek the Crystal Forest trail for the best glimpse of the colorful, crystallized tree trunks. This is one of the most amazing outdoor activities you'll find here, and a very cool option if you're bringing the kids to Napa Valley.
ROBERT LOUIS STEVENSON STATE PARK
Relaxing with views overlooking the verdant Sierra Nevada Mountain Range is the best reward after the 5-mile hike to Mt. St. Helena summit. When visiting the Robert Louis Stevenson State Park, hikers make the moderate journey to the top of the heist point in Napa County. Views overlooking the Bay Area include neighboring Sonoma County and Lake County. If you're lucky, you'll even spot the ice-capped peak of Mounts Shasta nearly 200 miles away.
When you're finished, drop by the Robert Louis Stevenson Museum to learn about the late famed "Treasure Island' author and the cabin where he had his honeymoon.
KAYAK NAPA RIVER
Climb into a tandem kayak rental and paddle the steady waters of the Napa River. Beautiful flora and colorful flowers line this 55-mile long river; you don't need to be trained in crew to have the stamina to see the best parts.
Six miles of the Napa River pass directly through the city of Napa, where you can find several rental companies near the docks. Go for a self-guided excursion through the waterway and cruise with a guide to learn about the region's history and geology.
NAPA ART WALK
Napa is always searching for ways to engage more of its local communities, and art is a proven technique that beautifies anything it's added to—including public spaces. Explore some of the many public art installations and initiatives seen all across the city by checking out the Napa Art Walk.
First Street Napa: Artist Alley was a public festival spotlighting nine Bay Area artists who created large outdoor murals, and the Napa Lighted Art Festival does similar, except with lights. Check out the Rail Arts District, an outdoor museum for modern art with a permanent art display to enjoy year-round.
VINE TRAIL NAPA VALLEY
After you've already tackled the local Napa River and Bay Trail, explore the surrounding woodlands on the Napa Valley Vine Trail.
Fallen leaves cover the path as you jog alongside cyclists and even pet owners enjoying a beautiful day in wine country with their furry friends. Trek along the 12.5 miles from Downtown Napa to Yountville, a safe, paved pedestrian route following State Route 29.
NAPA VALLEY DISTILLERY
Wine isn't the only spirit flowing abundantly through Napa Valley, so trade in the tree-lined vineyards for the old-fashioned brewhouse of the Napa Valley Distillery.
The smell of barrel-aged spirits fills the distillery's Grand Salon location. Visitors can tour the distillery before grabbing a seat at the bar to taste one of the handcrafted cocktails from the Hollywood room cocktail bar.
BLUE NOTE NAPA
The former Napa Valley Opera House building continues its reputation of world-class entertainment thanks to the Blue Note Napa now occupying it. End a day of wine tasting with soothing live music played by expert jazz musicians.
You can nearly see the notes bellowing from the piano and saxophones from the intimate setting reserved for 150 lucky attendees to grab tickets for the night's show.
DIVINE DINING
Only the world-class cuisines found in Napa Valley can truly bring out the rich flavors of the wine produced in the region.
It attracts some of the food industry's best talent, with the exclusive Michelin-star The French Laundry by Chef Thomas Keller, who serves an authentic French nine-course meal. Or pick up a few morning croissants from the Bouchon Bakery, for Keller's food options that are priced more for the everyday traveler.
HOT SPRINGS
You deserve a bit of R&R, and Napa Valley is the perfect destination. The local hot springs and mineral springs are the perfect remedy for health and wellness.
Give yourself some self-love with "The Works" mud bath at Dr. Wilkinson's Backyard Resort & Mineral Springs that instantly makes your skin feel rejuvenated. Soak in the natural geothermal waters from the mineral spring-fed by geysers at Calistoga Hot Springs. And revitalize your body in the minder spring baths at Indian Springs Resort and Spa.
CULINARY INSTITUTE OF AMERICA
Sitting as a landmark on the Greystone campus, the historic 19th-century castle houses the Culinary Institute of America.
Join one of its public tours held at locations in St. Helena and Napa, where you can get hands-on cooking classes in Napa, tour the Barrel room stocked with aged Redwood barrels holding up to 2,000 gallons of wine, and a stop by the Spice Islands Marketplace to take home a few recipe books.
UNIQUE EXPERIENCES WITH WINE IN MIND
Everything's better with a glass of wine, and you'll have plenty while visiting Napa Valley. But in a place already world-famous for its wine, it raises the bar even further for unique experiences in every winery. Let's check out some of the local favorites.
NAPA VALLEY WINE TRAIN
A vintage 1917 Pullman dining train car was transformed into a luxury dining experience through Napa Valley, and you can experience all it has to offer during a ride on the Napa Valley Wine Train.
Look out your window to see cars on State Route 29 as you speed across the 26-mile route. Views seamlessly change from historic buildings in Napa to lush vineyards nestled in the hillsides of Yountville and Oakville, before finally ending in the tranquil town of St. Helena. The three-hour journey includes a tasty three-course meal.
E-BIKE TOUR
Take things easy and go for a leisurely ride through Napa Valley on a scenic e-bike tour. Full-day or half-day guided tours take you on a venture from vineyard to vineyard, separated by a half-dozen miles of freshly scented lush green landscapes.
For those who prefer to chart their own path, ask your accommodations about rentals and traverse through Napa Valley Park, pedal around the shoreline of Lake Hennessey, or the wooded Redwood Preserve.
FUEL UP
Gas prices are up and down, but one thing that won't change is the delicious wines from Tank Garage Winery. If you're pulling into a vintage-style gas station, you've arrived at one of California's unique wineries.
The former body shop garage door rolls up to a modern interior whose bar is perfect for trying signature wines like sparkling pét-nat, Soul Fuel, and other vintage-flavored wines made in California.
ART LOVERS
Art and wine are a perfect match that gets better if you enjoy them simultaneously. You won't need a gallery opening invitation to experience the tasting rooms in Napa Valley, because some serve as their own art galleries.
Pull up a stool in the rustic drafting room at Turnbull Wine Cellars and admire Original Ansel Adams photography while tasting a reserve Turnball "Blac Label" Cabernet Sauvignon wine. Later, visit Mumm Napa for a glass (or two!) of the signature Brut Prestige, before walking through its curated exhibitions of fine art photos.
TOUR A CASTLE
As if a verdant valley full of wineries couldn't get any more magical, arriving at Castello di Amorosa will quickly change your opinion.
The tan stones preserved from the 12th century make this castle winery a unique wine experience in Napa Valley. The extensive 30 acres planted in the 19th century continue to blossom some of the best grapes in the valley to produce their signature La Castellana, Merlot, and Il Barone wines.
HOT AIR BALLOON
Give yourself a birds-eye view of the neatly arranged vineyards decorating the rolling Napa Valley fields in one of the hot air balloon rides.
Go on a Balloon and Platypus Wine Tour with Napa Valley Balloons to go off-the-beaten-track. Take flight at sunrise, where you'll soar over vineyards of Alexander Valley, Dry Creek, and other regions of lesser-known vineyards, for a private tasting experience at selected establishments.
A hot air balloon ride over the region is one of the best things to do in Napa!
NAPA VALLEY WINE ACADEMY
If you're looking for a way to finally outshine the wine snobs at your next dinner party, you do that and more after getting certified by the Napa Valley Wine Academy. In a few months, you'll become a wine connoisseur in your own right.
Courses like Wine 101 Education and others selected from the Wine & Spirit Education Trust are excellent for students interested in having wine tasting homework, and visiting the local tasting rooms can be considered "studying."
5-COURSE FOOD AND WINE
Like father like son is what you'll discover at the Brian Arden Winery. And you'll be welcomed into the family by the owners who invite you to join its special 5-course wine and food experience.
With the food served farm-to-table and the wine vine-to-glass, visitors will have plenty of fresh flavors with wine paired to perfection to a filling meal.
GONDOLA RIDE
Put on the international map with the Ottawa Wine Tasting first place trophy, Sterling Vineyards maximizes their guest experience from the moment you arrive.
Park your car and take the vineyard-provided transportation: an aerial tram ride providing views 300-ft above the fields before arriving at the Greek-style vineyard inspired by the Mykonos Islands.
ENJOY A PICNIC
A Taste of History Tour lets you drink your way through history while visiting the three oldest wineries in Napa Valley.
First, discover how wine production started in Napa Valley in 1861 at the Charles Krug. Then, sit out on the veranda and enjoy a specially-prepared picnic at Beringer Vineyards, while sipping on their reserve wine stock. Finally, end the tour at Markham Vineyards, which brought his winemaking talents from Bordeaux to Napa Valley in the late 19th century that you can still taste today.
BLEND YOUR OWN
Be a winemaker for a day at Raymond Vineyards. The Blending Room is your domain, where you'll master the art of winemaking and give yourself a commemorative gift.
A guided lesson walks you through how to make your own signature blend of red wine using techniques imported from Bordeaux. After perfecting the taste, it's time to bottle up your creation and seal it with a cork to lock in the flavors for a special occasion moment in your near future.
STOMP GRAPES
Why let the winemakers have all the fun? It's time to roll up your pant legs, slide off your flip-flops, and get to stepping at the Grgich Hills Estate. But for these steps, you'll stay in place as your bare feet squish around in a massive barrel full of grapes.
This immersive vineyard tour shows you the traditional ways of organic wine production. Be sure to grab a couple of bottles of the award-winning chardonnay to go with your commemorative t-shirt.
NAPA VALLEY WINE TROLLEY
The Napa Valley Wine Trolley looks like a San Francisco cable car that ran off-course. However, this replica was specially designed to take riders on a unique tour in Napa Valley.
Feel the cool breeze on your face while driving in the open-air cars to four spectacular vineyards. You'll hop on and off the car for tours and tasting, which makes the six-hour tour feel faster than happy hour.
SHOWCASE EVENTS
Harvest season isn't the only time Napa Valley vineyards get a burst of new energy. In addition to the regular wine tastings, you may stumble upon a vineyard showcase event.
Vineyards love showing off the rarest, most prized wines in their collection. You have a chance to sample everything from the first 100-point U.S. wine rated by Robert Parker at Groth Vineyards or a private dinner party sampling at a small, family-owned vineyard.
OLIVE OIL TASTINGS
Wine tastings aren't the only things to sample when you're visiting the Napa Valley. Olive oil tastings are also popular here!
Sample olive oil at Round Pond Estate, or visit the farm shop at Long Meadow Ranch and sample three estate organic olive oils. Visit Darioush Winery and participate in their Sensory Sessions: An Olive Oil Experience where you'll learn how to evaluate olive oils for quality and flavor.
After you find your favorite, make sure to take some home!
MORE INFORMATION FOR YOUR TRIP TO CALIFORNIA
YOU MIGHT ALSO ENJOY
WHERE TO STAY IN NAPA
Follow us here: Facebook | Twitter | Instagram | Pinterest | YouTube | MSN | TripAdvisor | Flipboard
All articles belong to 365 Atlanta Family LLC, and all photos belong to us as well, unless otherwise noted. It's all copyrighted. Please don't repost anything elsewhere without asking me first. All rights reserved. This site uses cookies to enhance your experience.
We make no guarantees of any price listed on our site. We are not responsible for content on external web sites linked from ours, including linked resources, an external blog post, any partner site, hotel property sites, or affiliate sites. We only write about places we love in an attempt to help you in your adventures, but we can't guarantee you will love them, too.
Posts may contain affiliate links at no cost to you. Several of our trips are also compensated by the respective tourism boards for the city or state we are visiting. This never impacts how we share the destination with you – opinions are always our own and we pride ourselves on that. We do not sell links or accept unsolicited guest posts under any circumstances. Don't even ask.
United States Copyright, 365 Atlanta Family, LLC
View our Privacy Policy | Subscribe to our Newsletter | Contact Site Owner | View Terms & Conditions | About Us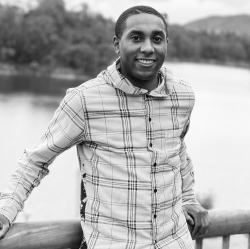 Latest posts by Bryan Shelmon, Staff Writer
(see all)