I'll be honest, when I hear "Nebraska," I think of lots of corn, Cornhuskers, and yep — more corn. But there is so much more to Nebraska than that. Granted, you may see plenty of corn, but there much, much more to see in this Midwestern state.
There is no greater sight to see than the watercolor sunsets along Nebraska's sweeping plains. A visitor to the Cornhusker State will find plenty of things to do in Nebraska. Spending time in one of Nebraska's cities or wilderness takes you through sweeping vistas, storied history, and plenty of exciting escapades.
Here are 15 amazing things to do in Nebraska that you and your crew will love.
HENRY DOORLY ZOO
Wonder and excitement await at Omaha's own Henry Doorly Zoo. Originally named Riverview Park, the zoo has offered wildlife thrills for visitors of all ages since 1894. Since then, the zoo has grown into one of the world's largest, frequently cited as one of the best in the country.
Today, visitors to the Henry Doorly Zoo will find themselves face to face with all manners of creatures, from cute and cuddly red pandas to fierce lions and bears. The zoo spans over 160 acres – you'll want to set aside a whole day to conquer this attraction!
The Henry Doorly Zoo is perfect for families to explore. Not only do kids get to see unique animals from across the globe, but the zoo offers other interactive exhibits as well!
You and the kids can feed penguins, greet sea stars, and watch sea lions leap through the water. The whole family can ride the animal-themed carousel or enjoy a skyline view of the zoo from the Skyfari. Of course, if you visit in the summer, you'll want to check out the Alaskan Adventure feature, where a whale-sized splash pad waits for watery fun.
The zoo does have several concession stands and restaurants on-site. Glacier Bay Landing offers sea-themed foods, while you can find grilled classics like burgers at Tusker Grill. The zoo has everything you need for a full day of fun. A visit here is one of the best things to do in Nebraska!
Read More: 14 THINGS TO DO IN OMAHA, NEBRASKA YOU CAN'T MISS
SUNKEN GARDENS
In Lincoln, NE, a fairytale garden awaits you. The Sunken Gardens of Lincoln change annually, so if you've seen them before, see them again!
Every year, the garden receives a new floral design created by the greatest minds in gardening. The resulting flower beds dazzle the senses, with tulips, artistically trimmed bushes, and shady trees creating a gorgeous array of colors and scenery.
Swing by the Healing Garden for a peaceful escape during your garden stroll. The garden's design resembles Sissinghurst Castle in Kent, England. It features classic English beauty, with white blossoms that evoke serenity.
Details: 2600 D St, Lincoln, NE 68502 | Website
TOADSTOOL GEOLOGIC PARK
If you want to visit one of the most unique sceneries in the state of Nebraska, journey to Toadstool Geologic Park. Here, the Badlands carve out deep ravines and craggy highways through the Oglala National Grassland of Nebraska.
The rocky formations of Toadstool Geologic Park formed 38-24 million years ago. The park's name comes from many of the rocks appearing like, you guessed it, toadstools. However, there's more to this geologic park than mushroom-shaped rocks.
Toadstool is home to some of the U.S.'s best-preserved fossils. You might discover ancient horses, the oreodont ancestors of goats and bison, and even ancient dogs.
Note that some of the trails at Toadstool can be challenging. However, plenty of the hiking trails are family and beginner-friendly. Just make sure you wear the right shoes!
Details: Harrison, NE 69346 | Website
MUSEUM OF AMERICAN SPEED
Racing is big in Nebraska. The state has 19 race tracks, so it should come as no surprise that the Museum of American Speed is a big deal.
Founded by "Speedy" Bill Smith and his wife Joyce, the museum spans 150,000 sq. ft. of racing memorabilia and history. Much of the history is built on the Smith's racing history – Bill raced in NASCAR, dragsters, and sprint cars in the 1940s and 1950s.
Visitors to the museum will find more than just Bill's cars waiting for them at the museum. Engines, toys, and other automotive-themed exhibits line the museum's walls. You may find classic Ford Model Ts, classic motorcycles, and more in this speed-dedicated space!
Details: 599 Oakcreek Dr., Lincoln, NE 68528 | Website
SCOTTS BLUFF NATIONAL MONUMENT
Along the tranquil waters of the North Platte River resides a stone monument carved by nature. The Scotts Bluff National Monument stands 800 ft above the river, a testament to Nebraska's history and beauty.
For thousands of years, the Native American tribes of the Great Plains used the monument as a landmark during their migrations. The massive rock maintained that use as fur traders, Oregon Trail travelers, and railroaders journeyed from the East Coast to the Western Frontier.
Today, Scotts Bluff National Monument offers its visitors engaging hikes and peaceful scenery. The hiking trails range from easy to challenging, with the Oregon Trail Pathway offering the shortest hike and the Saddle Rock Trail offering a 1.6-mile trek around the monument.
After your hike, swing by the Visitors Center for a picnic, learn more about the monument, and grab a souvenir!
Details: 190276 Old Oregon Trail, Gering, NE 69341 | Website
CHIMNEY ROCK NATIONAL HISTORIC SITE
In 1827, Jonathan Pilcher saw a strange, spindly tower rising out of the Nebraska landscape. It would become known as Chimney Rock, and it stands just as impressive and intriguing a rock formation today as it did over a hundred years ago.
Chimney Rock has watched over a great deal of history. The Great Plains monument was once used by Oregon Trail travelers, a landmark for traveling Native American tribes, and today is part of the National Parks system.
But why visit this geological tower? This limestone marker rises out of a sea of grass. There's no city barring the majestic view of the serene blue skies of Nebraska. It's a sight that soothes the mind and an easy drive from the quaint town of Bayard, Nebraska.
Details: 9822 County Rd 75, Bayard, NE 69334 | Website
GOLDEN SPIKE TOWER
The railway, in many ways, built the U.S., and one of the most important stops along the Union Pacific route is Union Pacific's Bailey Yard. Over 10,000 railcars pass through here on a daily basis before continuing on their way across the country. And you can watch it all unfold at the Golden Spike Tower.
The tower is a museum, train viewing station, and working rail station all at once. The Golden Spike Tower lobby hosts a massive gift shop with snacks, gifts, and souvenirs, as well as a Hall of Fame commemorating notable members of railroad history.
Many floors of the tower act as museum exhibits. On the top floor, you'll find volunteers (many of whom are retired railroad workers,) ready to tell stories about the railroad. One favorite story is that of the Orphan Train on which American orphans traveled to find their future families.
Of course, the star of the tower's offerings is the outdoor observation deck. On the seventh floor of the tower, visitors can watch the trains go in and out of the station, hear their whistles, and enjoy panoramic views.
Details: 1249 N Homestead Rd, North Platte, NE 69101 | Website
INDIAN CAVE STATE PARK
Spanning 3,052 acres, Indian Cave State Park stands out against other state parks for its gorgeous views of the Missouri River, colorful forest, and the sandstone cave that gives the park its name.
Of course, if you go to Indian Cave State Park, you have to see the cave itself. Inside the cave is a wall of petroglyphs, ancient pictures drawn by the area's Indigenous peoples.
The park is near and dear to many a Nebraskans heart, being one of the premier hiking and picnicking spots in the state. In the spring and summer, bikers and hikers take to the trails to enjoy the natural scenery.
The park also hosts several events throughout the year. During October, the park transcends into a haunted forest, with hayrides, spooky campsites, and other kid-friendly activities. In July, Christmas comes early to Indian Cave State Park, with sleigh rides, Santa, and more. You'll also find the occasional 5k and camping event going on in the park, so check out their web page before making a visit to see what's coming up.
Details: 65296 720 Rd, Shubert, NE 68437 | Website
PLATTE RIVER STATE PARK
Platte River State Park is home to a variety of Nebraska wildlife, outdoor adventures, and glamping opportunities.
Platte River State Park houses a shooting complex, miles of hiking and biking trails, and fishing, kayaking, and archery to fill the outdoor needs of the adventurer. But, you can find more accommodations than most state parks have here as well. There's a splash pad and creek exploration area for kids, the Walter Scott Jr. Lodge Restaurant, and cabins for rent, too.
Details: 14421 346th St, Louisville, NE 68037 | Website
CARHENGE
Considered a cultural pop icon, Carhenge takes a fun spin on Stonehenge with metal automobiles. Creator Jim Reinders had one answer when it came to why he made this metal showstopper, "Why not?"
Carhenge resides in Alliance, Nebraska, a cute small town with plenty of appeal. Locals recommend you stop by the Pit Stop gift shop for a memento of your visit. It's also near the Knight Museum and Sandhills Center, the Sallows Military Museum, and Dobby's Frontier Town, so make it a full-day trip and fit those attractions in too.
Details: 2151 Co Rd 59, Alliance, NE 69301 | Website
CODY PARK
Cody Park resides on just about 100 acres of emerald green lawn, floral landscaping, and picnic areas perfect for an afternoon respite. However, those aren't the only reasons you should visit Cody Park.
The park itself carries the name of Buffalo Bill Cody, the famous Western Rodeo star and explorer. The park has a full-sized statue of Bill Cody, as well as a display of flags from his Wild West show.
Cody Park also houses a few unique features. There's an antique carousel with hand-carved animals, a collection of Union Pacific rail cars, and a concession stand open from April to October. You can visit native animals in a free animal enclosure, play horseshoes, and listen to live music in the summer months as well.
Details: 1601 N Jeffers St, North Platte, NE 69101 | Website
COWBOY TRAIL
For a true challenge during your visit to Nebraska, take a hike (or bike!) on the Cowboy Trail. The trail encompasses over 195 miles of Nebraska terrain, following the old Chicago & Northwestern rail routes.
The trail actually passes through several Nebraska towns, making it a fun way to tour the state. You'll pass through Battle Creek, Neligh, and O'Neill, among other towns along the way to Valentine.
Cowboy Trail offers a unique view of Nebraska wildlife and scenery. While challenging, you can certainly shorten the journey and just walk along a small stretch before returning to your hotel!
Details: Website
NEBRASKA STATE CAPITOL
On May 30, 1864, President Franklin Pierce signed the Nebraska-Kansas Act, giving birth to the territory that would become a state. Nebraska became an official state of the union in 1867, with the state capitol soon to follow.
Today, the capitol stands as the center of the Nebraska government. Visitors can partake in free guided tours of the historic building, enjoying its architecture, history, and artwork. The Capitol observation decks also offer prime viewing of color-changing leaves in the fall and wonderful sunset views of Lincoln year-round.
Details: 1445 K St, Lincoln, NE 68508 | Website
ROWE SANCTUARY
The Platte River Valley is home to hundreds of beautiful, unique animals. One exceptional creature native to the area is the Sandhill Crane. You'll recognize it immediately when you visit the Rowe Sanctuary – the Sandhill Crane has a noticeable red block on its face and striking yellow eyes.
The cranes are just some of the birds you might meet on your guided tour of the Rowe Sanctuary. You may also meet a Piping Plover, Grasshopper Sparrow, or an Upland Sandpiper, among other species.
I highly recommend visiting the sanctuary during the Crane Season of March through April. This is the time of year when cranes migrate through the valley, and you'll see a sky full of cranes.
Details: 44450 Elm Island Rd, Gibbon, NE 68840 | Website
JOSLYN ART MUSEUM
The Joslyn Art Museum is one of Nebraska's best art museums and rivals many in the U.S. Here you'll find everything from modernist paintings to hand-thrown pottery.
The museum features both rotating and year-round exhibits. Some of its permanent offerings include work on Indigenous peoples, European paintings, and the journals of explorer Prince Alexander Philipp Maximilian of Wied-Neuwied.
The Joslyn Art Museum also features children's and teen programs to encourage art exploration, as well as a gift shop and cafe for visitors. Outside the museum, you'll find a sculpture garden and a children's discovery garden on the grounds.
Details: 2200 Dodge St, Omaha, NE 68102 | Website
MORE INFORMATION FOR YOUR TRIP TO NEBRASKA
WHERE TO STAY IN NEBRASKA
Follow us here: Facebook | Twitter | Instagram | Pinterest | YouTube | MSN | TripAdvisor | Flipboard
All articles belong to 365 Atlanta Family LLC, and all photos belong to us as well, unless otherwise noted. It's all copyrighted. Please don't repost anything elsewhere without asking me first. All rights reserved. This site uses cookies to enhance your experience.
We make no guarantees of any price listed on our site. We are not responsible for content on external web sites linked from ours, including linked resources, an external blog post, any partner site, hotel property sites, or affiliate sites. We only write about places we love in an attempt to help you in your adventures, but we can't guarantee you will love them, too.
Posts may contain affiliate links at no cost to you. Several of our trips are also compensated by the respective tourism boards for the city or state we are visiting. This never impacts how we share the destination with you – opinions are always our own and we pride ourselves on that. We do not sell links or accept unsolicited guest posts under any circumstances. Don't even ask.
United States Copyright, 365 Atlanta Family, LLC
View our Privacy Policy | Subscribe to our Newsletter | Contact Site Owner | View Terms & Conditions | About Us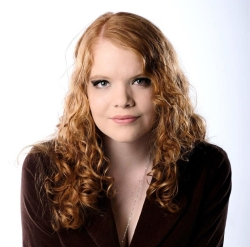 Latest posts by Phylicia Peterson, Staff Writer
(see all)