With plenty of streets to explore, an active boardwalk, and a lively beach to conquer, it's time to start packing for your Ocean City, Maryland vacation. This bustling beach town is great for a weekend break or weeklong holiday, and offers endless joy for families and children!
Jump in the waves, soar the skies on the thrilling slingshot, and eat famous Thrasher fries at this East Coast destination spot. From specific water activities, like deep sea fishing and parasailing, Ocean City is great for adventure. However, if adventure isn't for you, bring a book and relax on the lovely beach in your own little oasis.
Ready for some fun in the sun? Here are 14 things to do in Ocean City MD that you're going to love!
JOLLY ROGER AMUSEMENT PARK
Jolly Roger Amusements Parks is an Ocean City, Maryland staple. With five theme parks to choose from, it's time to seek adventure and have the time of your life with family and friends. With a huge range of family fun activities, choose between Speed World, Splash Mountain, Jolly Roger Mini Golf, Jolly Roger at 30th Street, and Jolly Roger at the Pier!
Care to relax down the lazy river, or push the limits on big water slides, then pop over to Splash Mountain. From the thrilling half pipe to it's safe and engaging kiddie pool, all family members will be leaving wanting more. After that, stop at 30 Street to see a classic amusement park with kiddie rides, amusement park classics, and a vintage carousel!
While exploring OC, I highly recommend going to Jolly Roger Pier, as it's right off the boardwalk and offers accessible fun and joy all day and most of the night. From its famous slingshot machine that shoots you high into the sky, to lots of fair games and roller-coasters, the Pier will be a huge part of your vacation. Make sure to take a spin on the Ferris Wheel!
Details: 2901 Philadelphia Ave, Ocean City, MD 21842 | Website
MINIATURE GOLF
Ocean City offers lots of choice when it comes to Miniature Golf! From a quick round to a family favorite evening party, mini golf is enjoyed by all ages. So, grab your clubs, remove the flags and start golfing!
Head to the rainforest, wander through waterfalls and see animals in the lagoon at Jolly Roger Jungle Golf. Or are you looking for treasure and outsmarting pirates on your mini golf adventure? If so, get ready to meet pirates at Jolly Roger Treasure Golf!
Looking for a more traditional mini golf course, head over to Baja Mini Golf. This safari themed course is within Baja Amusements, and is great for golfers of all skills and all ages. However, no matter what mini golf course you choose, this thrilling activity is great for spontaneity and having a good giggle!
Details: Ocean City, MD 21842 | Website
TRIMPER RIDES AND AMUSEMENT PARK
Known as one of the oldest family run parks in the world, Trimper Rides and Amusement Park has been serving up thrills and entertaining families since 1890! With unique attractions and vintage rides, Trimper's must be seen to be believed.
From its hand-carved carousel horses to sentimental arcade games, the options are endless and ready to be explored. From dusk till dawn, see the beauty of Trimper's and wander through rides, food markets, and arcades.
With its unbelievable location and close proximity to the boardwalk, you can easily stroll throughout the day and pop into other attractions during your stay. Visit this iconic Ocean City Maryland establishment on your trip and make memories that last a lifetime.
Details: 700 S Atlantic Ave, Ocean City, MD 21842 | Website
OCEAN CITY BEACH
Pick up some sunscreen and put on those sunglasses, because Ocean City Beach is calling your name! For sun, sand, and surf — this place has it all. With 3 miles of beach, choose your location and set up an umbrella, because you'll never want to leave.
This Atlantic Ocean beach has great waves, soft sand and everything you might need to have a fantastic beach getaway. Bring a bucket and spade, boogie board and beach toys, as children will be entertained all day. Wake up early to catch the sunrise and secure yourself the best spot on the beach!
The closer you are to the Pier, the busier and louder the crowds can be. I highly recommend if you're looking for a bit more peace and quiet, to head in the opposite direction. Have more space, relax with a good book and watch on as friends and family can play on. A visit to the beach is one of the best things to do in Ocean City MD!
Details: 14th St, Ocean City, MD 21842 | Website
OCEAN CITY BOARDWALK
Get ready to explore a "World Famous Boardwalk" with unique shops, delicious restaurants and thrilling amusements. This East Coast iconic boardwalk is the place to be during the summer, and offers a quiet retreat in the off season.
Walk the boardwalk in the morning and go for a leisurely bike ride in the afternoon, popping in cafés and shops throughout your stay. Smell the famous Thrasher's fries and buy a bucket to enjoy with friends, you won't be disappointed! With endless ice cream choices, have a sweet treat in the afternoon to balance out the tasty salty fries.
The boardwalk is open 24 hours a day, so anytime is a great time to see some action and be enthralled in the beautiful chaos of Ocean City.
Tip: Wake up early, pick up a coffee and stroll the boardwalk while watching the sunrise.
Details: 698 N Atlantic Ave, Ocean City, MD 21842 | Website
Read More: OCEAN CITY NEW JERSEY BOARDWALK (EVERYTHING YOU NEED TO KNOW WHEN VISITING)
OCEAN CITY LIFE-SAVING STATION MUSEUM
Ocean City offers a look into the past at the Ocean City Life-Saving Station Museum. Over the years, the museum saved distressed vessels and lives from the Atlantic Ocean, and was even a US Coast Guard station.
Today the OC Life-Saving Station Museum is dedicated to preserving and educating communities on the cultural and natural history of the station and Ocean City, Maryland. This little gem is nestled into the end of the boardwalk, and offers a nice little surprise for all its visitors.
Learn about the local fishing communities and the men who served at the Life-Saving Station from 1874 through 1964. From original photographs to exciting exhibits, look at what Ocean City beach, boardwalk and life was like years ago and how it has evolved.
Details: 813 S Atlantic Ave, Ocean City, MD 21842 | Website
NORTHSIDE PARK
Do you fancy a bit of green space on your beach town holiday? Well Northside Park is the place for you! With 58 acres to explore, Northside is great for an afternoon walk, intense exercise, or place to just let the kids run!
Play some volleyball in the summer sun or visit in the winter to see Ocean City's very own Winter Light Show. With gorgeous scenery and open areas, walk out on Northside Pier and see a new side of Ocean City. The bayside is beautiful and it's great to see this East Coast beach town in a new light.
Details: 200 125th St, Ocean City, MD 21842 | Website
RIPLEY'S OCEAN CITY
Looking for the perfect rainy-day activity? The "Believe it or Not" Ripley's Ocean City is the best place to be! With quirky exhibits and strange artwork, your mind will wonder, and curiosity will take over.
Head to the wackiest place on the boardwalk at Ripley's "Believe it or Not" and see bizarre artwork and Ripley's iconic shark. From mystery to silly adventure, children will be giggling and wanting more!
Seeing Double? At Ripley's Marvelous Mirror Maze, treat children to the joy of mirrors, fun and imagination. Roam the maze and see yourself in a new way at this engaging and sensational exhibit! Come one, come all, come enter!
Details: 401 S Atlantic Ave, Ocean City, MD 21842 | Website
HARRIET TUBMAN UNDERGROUND RAILROAD NATIONAL HISTORIC PARK
Harriet Tubman dedicated her life to saving individuals, and this National Historic Park speaks volumes about who she was. Ocean City offers access to this unbelievable park, museum and historical center, and it should definitely be seen by all.
As many would say, Tubman is a national hero and this park is dedicated to keeping her spirit alive and always pushing for change. See where Harriet was born, lived, fled, and helped so many seek freedom throughout your journey and visit.
Walk through exhibits, watch short documentaries, and walk the Harriet Tubman Underground Railroad scenic byway, to learn about her life and life in Maryland. I would highly recommend spending a day exploring the grounds and gaining knowledge about this park. This is also inspiring and great for all ages to see!
Details: 4068 Golden Hill Rd, Church Creek, MD 21622 | Website
DELMARVA DISCOVERY CENTER & MUSEUM
If you head just outside of Ocean City's busy center, you will enter a place filled with joy and happiness. At Delmarva Discovery Center and Museum, you will learn, understand, and imagine the cultural history and natural ecosystems of Maryland and Delaware.
With public events, exhibits and educational programs, it's time to bring children, friends and adults to see this enriching center and kind community. Get up close to river otters and see how they interact and live-in nature in Delmarva.
At the beginning of your journey, grab a scavenger list and mark down all the fun things you will discover during your visit, or take a guided tour to understand more about Delmarva. Check out the 60-ft indoor double steamship and cross paths into the Native American exhibit. Find something special and treasure this amazing center!
Details: 2 Market St, Pocomoke City, MD 21851 | Website
WATER ACTIVITIES IN OCEAN CITY
Put on those swimsuits and pack extra sunscreen, because Ocean City offers some of the best water activities and eco tours around! The breaks and swells at OC beach are some of the best in Maryland, and you must try them! Surf lessons are a great way to understand the water and push yourself to reach the goal of standing up and hanging ten! So, pull up your wetsuit and get ready to surf with the best.
Cruise the sea on ultra-fast and super fun jet skis in Ocean City. Along the boardwalk and in specialized locations, jet ski rentals are available for an hour or longer. If you wish to jet ski with children, I would double check with some companies about their age range and requirements.
Looking to take the waters on in another form? Think about booking a fishing charter. Maryland has great fishing, and if you plan it right you might even catch something big. I would highly suggest booking a fishing charter with multiple friends or families, as it makes it that much more fun.
Power boats and jet skis are thrilling, but for a relaxing and calming experience, try stand up paddle boarding! For a more peaceful experience, I would paddle board on the bayside where the water is flatter and you can explore inlets.
Details: Website
SEACRETS DISTILLING COMPANY
From specialty batches of alcohol to outstanding vintage looking facilities, tour Seacrets Distilling Company and bring back a bottle to enjoy later! After your tour, head to the speakeasy room to enjoy a tasty cocktail with a bit of flare.
I must say, this tour offers much more than other distilling tours. With antique finishes and intricate details placed throughout, it's a very special place. Learn how the distillery came about, why it's unique to Maryland and how they produce top quality liquor. I guess the secrets out, book your Seacrets tour today!
Tip: Visit their restaurant and bar "Seacrets Jamaica USA" for a fun night on the water with live music and a dance floor.
Details: 111 49th St, Ocean City, MD 21842 | Website
DAY TRIP TO ASSATEAGUE ISLAND NATIONAL SEASHORE
Look at wild horses, relax by the seashore and have a one-of-a-kind beach experience. Assateague National Seashore is a breathtaking, natural and unkept beach that offers serene beauty to all its visitors. From great swimming to its wild wonder, a day trip to Assateague is an absolute must.
Dig for your own food and experience the delight of clamming at the water's shoreline! Get a pass beforehand, and look for clams along the beach and take them back home to shuck and eat for a delicious meal.
Try your hand at numerous watersports and look at kayaking through some of the marshes and inlets at Assateague. They're absolutely stunning and great for families.
If you're looking for more of a thrill and one a lifetime opportunity, purchase a pass to drive on the beach. Driving on the beach is great fun and it removes all the trouble of trudging along the sand with all your belongings. Cruise over the sand and enjoy the unspoiled beauty of Assateague Island.
Details: 7206 National Seashore Ln, Berlin, MD 21811 | Website
Read More: ASSATEAGUE ISLAND NATIONAL SEASHORE – EPIC GUIDE
FRONTIER TOWN
Frontier Town is a Wild West-themed park, that will make you feel like you're miles away from Ocean City.
This park is themed to look like a western town from 1880 — and it does a good job! Enjoy a Wild West Show, let the kids pan for gold, ride on the pony swings, or take a ride in the stage coach and steam train.
You'll also find great restaurants, gift shops, and more. Entrance to Frontier Town is free.
Details: 8428 Stephen Decatur Hwy, Berlin, MD 21811 | Website
MORE INFORMATION FOR YOUR TRIP TO MARYLAND
WHERE TO STAY IN OCEAN CITY MD
Follow us here: Facebook | Twitter | Instagram | Pinterest | YouTube | MSN | TripAdvisor | Flipboard
All articles belong to 365 Atlanta Family LLC, and all photos belong to us as well, unless otherwise noted. It's all copyrighted. Please don't repost anything elsewhere without asking me first. All rights reserved. This site uses cookies to enhance your experience.
We make no guarantees of any price listed on our site. We are not responsible for content on external web sites linked from ours, including linked resources, an external blog post, any partner site, hotel property sites, or affiliate sites. We only write about places we love in an attempt to help you in your adventures, but we can't guarantee you will love them, too.
Posts may contain affiliate links at no cost to you. Several of our trips are also compensated by the respective tourism boards for the city or state we are visiting. This never impacts how we share the destination with you – opinions are always our own and we pride ourselves on that. We do not sell links or accept unsolicited guest posts under any circumstances. Don't even ask.
United States Copyright, 365 Atlanta Family, LLC
View our Privacy Policy | Subscribe to our Newsletter | Contact Site Owner | View Terms & Conditions | About Us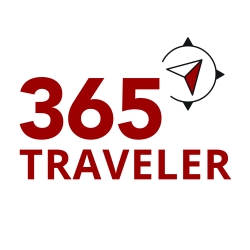 Latest posts by Beth Hoad, Staff Writer
(see all)