Oklahoma City, Oklahoma is brimming with exciting outdoor adventures, historical sites, and opportunities to explore the rich culture of the city. Enjoy quick day trips to local museums, gardens, and parks that offer fun for the whole family! With a focus on preserving history and promoting wildlife, OKC has plenty of impressive things to do that everyone will love.
Spend the day learning about the animals of the Oklahoma City Zoo or riding incredible roller coasters at Frontier City. You can even spend the day out on the water enjoying Lake Hefner sailing, fishing, or paddleboarding. This beautiful city is ready to welcome visitors with open arms and share all the things that make Oklahoma great.
Check out this list of things to do in Oklahoma City and discover your next great adventure today!
COOLEST PLACES TO STAY IN OKLAHOMA CITY
DOWNTOWN OKLAHOMA CITY
The downtown area of Oklahoma City is split into 6 distinct districts, all offering a variety of different opportunities and enjoyment. The districts are the Arts District, the Historic Automobile Alley, Bricktown (more below), City Center, Deep Deuce, and Midtown. Each district has stores, food, and activities that fit their specific specialties.
The Art District highlights art, music, and festivals. The Historic Automobile Alley features galleries and creative businesses pertaining to the historic auto dealers of the area. Bricktown is the premier entertainment district. City Center serves as the business district of the area. Deep Deuce is the historic jazz district known for its African-American heritage and culture. Lastly, Midtown is home to some of the best food, shops, and nightlife in OKC.
Known as Oklahoma City's favorite neighborhood, Bricktown has a plethora of places to eat, shop, and enjoy. Located just minutes from some of OKC's best convention centers, Bricktown is home to Brickopolis, an 18 hold mini-golf course, HeyDey Bowling, and Water Taxi on the Bricktown Canal, there are activities to engage just about everyone. Venture through the picturesque town for quaint stores, tasty restaurants, and lovely views.
Don't miss out on the thriving nightlife of Bricktown! When the sun sets, you can hit up the lively local bars and lounges with friends for a night of entertainment and fun. Bricktown has it all and is well worth a visit every time you're in OKC.
Details: Website
NATIONAL COWBOY AND WESTERN HERITAGE MUSEUM
Visit the National Cowboy and Western Heritage Museum for an in-depth history of western culture and more. This museum was founded in 1955 and has been preserving history ever since. Inside you'll find relics of the west and information about what life was like during the wild west era in American history.
Step inside for a look into the lives of cowboys, ranchers, frontier military, and Native American culture. Experience what life was really like for all early Americans with diverse collections, artwork, culture, and historical exhibits. The preservation of each unique story is a top priority at the National Cowboy and Western Heritage Museum, making it a must-stop when visiting OKC.
Details: 1700 NE 63rd St, Oklahoma City, OK 73111 | Website
OKLAHOMA CITY ZOO
Buckle up for some breathtaking real wild animal experiences right in the heart of Oklahoma! Mingle with flamingos, ride a camel, feed a giraffe, and have wild encounters with all kinds of animals. This interactive zoo is unlike any other. Filled with surprises around every turn, this zoo gives visitors memories that will last a lifetime.
Give your family a chance to experience real wildlife up close and personal. With special packages for safari tours and personal guided access, learn more about the animals and see them for yourself. Just one of the many one-of-a-kind experiences Oklahoma City provides! Make education fun and feed your sense of adventure when you visit the Oklahoma City Zoo.
Details: 2000 Remington Pl, Oklahoma City, OK 73111 | Website
OKLAHOMA CITY NATIONAL MEMORIAL & MUSEUM
The Oklahoma City National Memorial & Museum was founded in September 1996 to honor and remember those killed on April 19, 1995, in the Oklahoma City bombing. The Outdoor Symbolic Memorial features The Field of Empty Chairs to represent each person lost in the bombing. The memorial is on the site of Alfred P. Murrah Federal Building, which is where the bombing took place.
The museum itself is located in a building that was built in 1923 and withstood the blast from the bombing in 1995. It now houses interactive exhibits and artifacts memorializing the people lost, people who survived, and people whose lives changed forever. Visiting this sacred ground offers time for reflection and remembrance of those impacted by this event.
Details: 620 N Harvey Ave, Oklahoma City, OK 73102 | Website
MYRIAD BOTANICAL GARDENS
The Myriad Botanical Gardens offers more than just beautiful flowers and plants. This must-visit location has seasonal ice skating, art exhibits, events, festivals, and parks all within the centrally located grounds. This is a great place to take kids and adults alike. Filled with many different activities to spark the interest of all who visit, this is one place you don't want to miss.
Be sure to check out the Crystal Bridge Tropical Conservatory. The newly renovated space will offer more tropical plants, water elements, pathways, and a terrace that overlooks the entire conservatory. Beautiful plants and educational tours are a great way to learn how to preserve nature. Enjoy the magic of tropical conservation in a brand new way coming this fall!
Details: 301 W Reno Ave, Oklahoma City, OK 73102 | Website
OKLAHOMA CITY MUSEUM OF ART
The Oklahoma City Museum of Art is packed with immersive exhibits that take art to a whole new level. Featuring historical, Moving Images, and Abstract exhibitions, this art museum has something for everyone. Beautiful art and educational findings are all available in one convenient location. Artists share their breathtaking creations to inspire and connect with patrons of this exceptional museum, you don't want to miss a single exhibit!
The perfect place to take a date and for families to engage in the local art scene. Explore by tour, enjoy a film screening, or stop by the bistro during your visit. Don't forget to check out the gift shop before you leave! Learn something new, appreciate human creativity, and have a day to remember when you check out the Oklahoma City Museum of Art.
Details: 415 Couch dr., Oklahoma City, OK 73102 | Website
FRONTIER CITY
While you're in OKC, there's no reason not to take some time to enjoy Frontier City! Six Flags Frontier City is an exciting theme park with plenty of roller coasters, live shows, and delicious Wild West-themed restaurants. There are special rides just for the little ones and high-speed roller coasters, like the Silver Bullet, for the grown-ups. There's fun for every age group at Frontier City.
With the ideal mix of Old West flair combined with modern theme park rides, you can enjoy a blast from the past as well as feed your sense of adventure. There are even water rides to keep you cool during hot summer days. Plan your trip, and get ready for a blast!
Details: 11501 N I- 35 Service Rd, Oklahoma City | Website
SCIENCE MUSEUM OF OKLAHOMA
If you're looking for interactive fun and education, the Science Museum of Oklahoma is the place for you. Featuring science exhibits, a planetarium, live shows, gardens, and more, this is a place anyone could easily spend a whole day exploring. This museum offers engaging exhibits that will mystify kids of all ages. Check out everything from engineering to monarch butterflies!
There are even special adults-only events with crafting, new skills, and scientific techniques to impress your friends. When visiting the Science Museum of Oklahoma, you'll never be bored, no matter which exhibition you choose first. The best recommendation, choose them all!
Details: 2020 Remington Pl, Oklahoma City, OK 73111 | Website
SKELETONS: MUSEUM OF OSTEOLOGY
Ever wondered what the bones of a mouse look like? What about a 40-foot humpback whale? At the Museum of Osteology, you can find over 300 skeletons from big to small! This museum is designed to educate people about the function of the skeletal system and provide the opportunity to see rare skeletons not often displayed in other museums.
Be sure to check out events hosted by the museum. Special events like Forensic Night and EPIC Day are a great way to get the most out of the Osteology experience. Enjoy this unique collection of skeletons for your next family outing and you won't be disappointed!
Details: 8441 International dr., Suite #250, Orlando, FL 32819 | Website
LAKE HEFNER
Enjoy the great outdoors when you take the time to visit Lake Hefner. Spend the day relaxing on the water or reserve a campsite to immerse yourself in nature. You can boat, waterski, or fish on the lake during warm months and take advantage of the heated dock during the cold seasons. If you're looking for more outdoor fun, check out the 9-mile jogging trail, soccer field, golf course, and playgrounds.
Lake Hefner is a great place to have a picnic, exercise, and enjoy recreational water activities. Get back to the simplicities of nature at its finest and take the family lakeside for the day or even camp overnight. Kids and adults alike are bound to have a wonderful time visiting this staple of OKC.
AMERICAN BANJO MUSEUM
Everything you have ever wanted to learn about banjos is all in one place! This museum is dedicated to preserving the history of America's instrument, the banjo. While it might be surprising the banjo has an incredibly rich history, starting in the mid-19th century dating all the way through the next 400 years.
With roots tied to the Minstrel Age, bluegrass, folk music, and the jazz age of the 1920s, the banjo has become the most recognized American instrument of its time. Learn the history of the nation through the finger pluck of the four-stringed banjo and get a glimpse of time passing from a brand new perspective!
Details: 9 E Sheridan Ave, Oklahoma City, OK 73104 | Website
OKLAHOMA RAILWAY MUSEUM
Get ready for history and real-life train rides! Ride a real steam train when you visit the Oklahoma Railway Museum. Experience how Americans of the past traveled when you take a trip by steam train at this museum.
Make sure you check out the seasonal train rides, like the Halloween train ride and the Polar Express. Also, take a look at the grounds featuring the Oakwood Depot, a display car, a model train layout, and Adventure Station. There are many things to see and do when you visit the Oklahoma Railway Museum!
Details: 3400 NE Grand Blvd, Oklahoma City, OK 73111 | Website
WILL ROGERS GARDENS
The Will Rogers Gardens is a beautiful place to take a walk, learn about local gardening, and visit the Will Rogers exhibit. There are hands-on horticultural classes for kids and adults to enjoy as well as special holiday events for the whole family. This park is more than just your average picnic area. Offering camps, events, and real-life skills to visitors from all over, you can find more than just pretty scenery when you stop by the Will Rogers Gardens.
This space filled with lush greenery also serves as a local venue for weddings and events in case you need a space for a large gathering. However you choose to enjoy the gardens, you're sure to leave feeling refreshed and maybe even learn a thing or two. Perfect for a weekend trip!
Details: 3400 NW 36th St, Oklahoma City, OK 73112
OKLAHOMA HISTORY CENTER
The Oklahoma History Center has it all! From exhibits to education, there is no lack of things to do when you check out this fun-filled center. Learn about the great state of Oklahoma through prohibition times, photography, and even space travel. There are galleries, traveling exhibits, and more to enjoy.
Check out History Alive! Outreach, the many programs, and the resource center for everything you need to know about Oklahoma life throughout history. From the Pioneer Days to the Civil War, there is plenty to learn about early Oklahomans and the struggles they went through to make the state we know today. Investigate history and have fun while doing so, it's easy at the Oklahoma History Center!
Details: 800 Nazih Zuhdi Dr, Oklahoma City, OK 73105 | Website
MORE INFORMATION FOR YOUR TRIP TO OKLAHOMA
WHERE TO STAY IN OKLAHOMA CITY
Follow us here: Facebook | Twitter | Instagram | Pinterest | YouTube
All articles belong to 365 Atlanta Family LLC, and all photos belong to us as well, unless otherwise noted. It's all copyrighted. Please don't repost anything elsewhere without asking me first. All rights reserved. This site uses cookies to enhance your experience.
We make no guarantees of any price listed on our site. We are not responsible for content on external web sites linked from ours, including linked resources, an external blog post, any partner site, hotel property sites, or affiliate sites. We only write about places we love in an attempt to help you in your adventures, but we can't guarantee you will love them, too.
Posts may contain affiliate links at no cost to you. Several of our trips are also compensated by the respective tourism boards for the city or state we are visiting. This never impacts how we share the destination with you – opinions are always our own and we pride ourselves on that. We do not sell links or accept unsolicited guest posts under any circumstances. Don't even ask.
United States Copyright, 365 Atlanta Family, LLC
View our Privacy Policy | Subscribe to our Newsletter | Contact Site Owner | View Terms & Conditions | About Us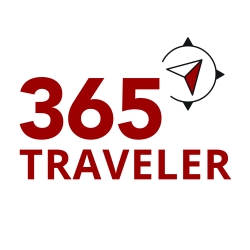 Latest posts by Beth Hoad, Staff Writer
(see all)