Overland Park, Kansas is an outdoor lover's paradise. This fun city is the second most populous city in Kansas, and has 1,800 acres of land allocated to parks and open space — thus, Overland Park is considered one of America's largest inhabited parks.
Outdoor activities abound here, and you'll find plenty of parks, botanical gardens, hiking trails, swimming pools and more. In addition to outdoor exploration, there are lots of great indoor attractions here as well. Overland Park is home to some of the best art galleries and museums in the United States.
Ready to learn more? Here are 17 of the most amazing things to do in Overland Park, Kansas!
COOLEST PLACES TO STAY IN OVERLAND PARK
FARMERS' MARKET
The Farmers' Market in Downtown Overland Park, KS is a vibrant public gathering place that takes pride in bringing together all shoppers with different interests and of varying age brackets.
The vendors have a philosophy of providing farm-to-table food products that include fresh produce, local foods, and unique specialty items to ensure people eat locally and in-season to help support the community.
The market is held on Saturdays from 7:30 a.m. to 1 p.m.
OVERLAND PARK ARBORETUM AND BOTANICAL GARDEN
If you are looking for an escape from your everyday routine to enjoy the natural world's beauty, check out Overland Park Arboretum and Botanical Garden. It was founded to ensure the city is at the forefront of environmental and ecological issues.
With 300 acres of land, the garden has an endless list of captivating outdoor adventures. They include a walk in the woods, hiking trails, beautiful trees and flowers, sounds from different varieties of birds, and sculptures.
The garden also has gorgeous themed gardens, including the Erickson Water Garden, Train Garden, Monet Garden, and Children's Discovery Garden.
In addition to the garden, there's also a 5-mile trail where you can go for walks to check out the beautiful display of foliage. While on your visit, you can enjoy a snack from the Garden Cafe.
DEANNA ROSE CHILDREN'S FARMSTEAD
Established in 1978 to portray a Kansas farm from the turn of the century, Deanna Rose Children's Farmstead is home to various animals and birds of prey. The farm has numerous attractions that include nearly 250 animals and birds of prey, vegetable and flower gardens, an old-time fishing pond, pony rides, and a one-room schoolhouse.
Kids of all ages can enjoy themselves here with the help of trained staff members at the farm's indoor playground and while riding horses.
AMERICAN JAZZ MUSEUM
One of the best decisions you will ever make as a jazz fan is to travel to Overland Park, home to some of the most renowned jazz festivals and where the best performers tour and perform.
Many restaurants, theaters, and bars host soulful jazz music on weekdays and weekends, and the American Jazz Museum in nearby Kansas City, MO is no exception.
The museum features interactive exhibits, films, demonstrations, and performances at night from the exceptional talent that serves as a strong foundation for music that has grown significantly over the last decade.
You will find a range of jazz-themed memorabilia at the museum, such as costumes belonging to jazz legend Ella Fitzgerald and instruments played by Louis Armstrong.
The Blue Room Jazz Club in the museum hosts live music at night throughout the week, allowing you to watch musicians play your favorites in the jazz world.
AMERICAN ROYAL MUSEUM
Geared towards agriculture and livestock industries, the American Royal Museum provides excellent fun for children and adults. The museum is a great place to visit and gain more insights, especially into agriculture.
You can spend as much or as little time as you like perusing the museum's displays and exhibitions. You'll find a BBQ Hall of Fame, rodeo events, BBQ competitions, horse shows, livestock exhibitions, and more. In addition, the museum offers tours led by knowledgeable instructors.
MUSEUM AT PRAIRIEFIRE
If you're looking for a fun place for all ages, make plans to visit the Museum at Prairiefire!
The building that houses the museum is insanely beautiful — both inside and out. NASA was responsible for creating the building's amazing Dichroic glass design. This museum offers interactive exhibits that focus on science, culture, art and natural history.
You can see artifacts from national and regional collections, let kids explore the Discovery Room, or participate in a Virtual Reality Experience. Dinosaur lovers will love the enormous Tyrannosaurus Rex replica that guards the museum's entrance, along with soaring reptiles from the past and the dinosaur digs. You'll also find live animal encounters, a Little Explorers Club for kids, and special events hosted here throughout the year.
Learn myth-busting facts about T-rex, velociraptor and more in the Great Hall. Learn more about Kansas in the Main Exhibit, or go back three hundred million years ago in the Kansas City Natural History exhibit.
The stunning national museum also has a wide variety of features such as restaurants, shops, an AMC movie theater, Pinstripes Bistro, Bowling, and Bocce, among others.
NERMAN MUSEUM OF CONTEMPORARY ART
Art lovers — this one's for you! Considered one of Kansas City's most modern art museums, the Nerman Museum of Contemporary Art is always equipped with the latest and up-to-date pieces from the arts industry.
The museum is well known for storing internationally-acclaimed collections from emerging and well-established artists for permanent and temporary exhibitions. With nearly 400 works of art on permanent display across campus, there is so much to see. You'll find permanent collections featuring Native American art, sculpture, painting, photography, clay, and much more.
INDIAN CREEK BIKE AND HIKE TRAIL
The Indian Creek Bike and Hike Trail is the place to be if you want a scenic trail experience. At almost 17 miles long, the majority of the route can be found in Overland Park.
The track's many links make it a valuable amenity for locals, in terms of transportation and recreation. There are many hiking points on this well-maintained pavement trail. The pavement is mostly flat and is popular with pedestrians, dog walkers, cyclists, and joggers.
The trail also provides an excellent spot to enjoy a fantastic biking experience or hiking trip and allows you to explore the amazing green areas in Overland Park. Benches and picnic tables are found along the way.
OLD WORLD BALLOONERY
If you hope to have a jaw-dropping experience while observing the most beautiful views, you should consider taking to the air with the Old World Balloonery.
Flying across the Kansas City area, Old World Balloonery meanders throughout Northeast Kansas and Northwest Missouri to allow guests to enjoy the stunning views of both blackened and lightened areas.
As part of this unique experience, you'll get to enjoy a champagne breakfast or a sunset meal, as well as a champagne toast in the course of the adventure.
OAK PARK MALL
There are a lot of fun-filled activities that one can engage in while at the Oak Park Mall.
Opened in 1974, the mall offers a wide variety of services in its two-level store, including dining, shopping, and entertainment. In case you need a meal or snack, Oak Park Mall has a wide variety of foods you can choose from.
Are you shopping with kids? No problem — Oak Park Mall has plenty to offer them too. Children especially love visiting the LEGO Store.
OVERLAND PARK 9/11 MEMORIAL
The Overland Park 9/11 Memorial is an outdoor memorial located at the Overland Park Fire Training Center. The Memorial is one of the most intricately designed places.
The 9/11 Memorial has a "Weeping Wall" with water flowing over three eroded metal plates representing the tears shed for the victims. You'll also find granite floor tiles sourced from the World Trade Center, and panels telling the stories of each hijacked flight.
The Memorial also has a flat panel listing the names of the people killed in the terrorist attacks in New York, the four flights, and the Pentagon.
TOPGOLF
If you want to play golf to know who among your teammates or friends is the best golfer, then you need to head to Topgolf.
Contrary to the typical golf ball game, golf balls here are microchipped so that you can see in real-time the speed, distance, and accuracy of each ball hit, and players are awarded points accordingly.
Another experience that will awe you when you first enter the Topgolf facility is the climate-controlled hitting bays that ensure year-round comfort as you enjoy watching the HDTVs in every bay, sports bar, and restaurant.
After a couple of fun activities at Topgolf, food and snacks come in. When it comes to foods and delicacies, Topgolf serves impressive foods and beverages to ensure that the visitors have great social gatherings.
You can also enjoy treats of your choice ranging from burgers, chicken, and waffle sliders to drinks like wines, beers, and cocktails.
iFLY INDOOR SKYDIVING
Ready for a really fun and unique experience? Then head on over to iFly in Overland Park. At this indoor skydiving facility, you can see what it's like to skydive — without the whole jumping-out-of-a-plane thing.
Defy gravity in a state-of-the-art wind tunnel and feel the thrill of a simulated skydive. You can freefall in safety and experience the thrill of an indoor flight. It's a really fun experience, and a great way to do something out of the ordinary.
Professional flight instructors will give you one-on-one instruction on how to make different body positions to control how you fly inside the tunnel. The gravity-defying flight itself lasts for 2 minutes, and flyers must be at least 3 years old to participate.
Get Your Guide is a great place to get your iFly Overland Park tickets!
AUBREY VINEYARDS
Started in 2012, Aubrey Vineyards is the first winery in Overland Park. You'll feel like you've been transported to the Napa Valley when you visit here.
The grapes are planted just south of River Ridge, one of the highest elevation points in the area with gentle slopes of fertile, loamy soil low in clay content, apparently the perfect combination for grape vines.
Aubrey Vineyards is available to the public Monday to Friday from 11 a.m. to 7 p.m., Saturday from 10 a.m. to 6 p.m., and Sunday from 12 p.m. to 5 p.m. Over 15 well-crafted wines are available for tastings or by the glass.
JOHNSON COUNTY MUSEUM OF HISTORY AND ALL-ELECTRIC HOUSE
For a memorable historical experience, visiting the Johnson County Museum of History and All-Electric House is the real deal.
The All-Electric House paints a clear picture of what the past was like and the milestones that have been achieved. It allows you to travel back in time and see how people used to go about life in Middle America and compare it with current activities.
For children, there are interactive games within the Kidscape Learning Center to help them learn more about this great town.
COLLEGE BASKETBALL HALL OF FAME
The College Basketball Experience at Sprint Center, Kansas City, is part of the broader National Collegiate Basketball Hall of Fame. During such events, you become the basketball star as you spend your day playing at over 20 drills.
The 41,000-square-foot attraction mainly features interactive, hands-on basketball exhibits and houses the National Collegiate Basketball Hall of Fame.
If you have an unmatched love for basketball, consider traveling outside Overland Park to the center. You will find other pros at the interactive basketball exhibits and you can try out your skills.
PINSTRIPES
For some excellent bowling action while in Overland Park, head out to Pinstripes. Here you'll find a amazing food and drinks, bowling, bocce, and special events throughout the year.
You'll love the made-from-scratch Italian-American menus found here. The Saturday and Sunday Brunch here cannot be missed!
In addition to the traditional bowling lanes, indoor bocce courts, and fire pits, Pinstripes is a fun place to spend an evening and have some good times with your loved ones.
MORE INFORMATION FOR YOUR TRIP TO KANSAS
WHERE TO STAY IN OVERLAND PARK
Follow us here: Facebook | Twitter | Instagram | Pinterest | YouTube | MSN | TripAdvisor | Flipboard
All articles belong to 365 Atlanta Family LLC, and all photos belong to us as well, unless otherwise noted. It's all copyrighted. Please don't repost anything elsewhere without asking me first. All rights reserved. This site uses cookies to enhance your experience.
We make no guarantees of any price listed on our site. We are not responsible for content on external web sites linked from ours, including linked resources, an external blog post, any partner site, hotel property sites, or affiliate sites. We only write about places we love in an attempt to help you in your adventures, but we can't guarantee you will love them, too.
Posts may contain affiliate links at no cost to you. Several of our trips are also compensated by the respective tourism boards for the city or state we are visiting. This never impacts how we share the destination with you – opinions are always our own and we pride ourselves on that. We do not sell links or accept unsolicited guest posts under any circumstances. Don't even ask.
United States Copyright, 365 Atlanta Family, LLC
View our Privacy Policy | Subscribe to our Newsletter | Contact Site Owner | View Terms & Conditions | About Us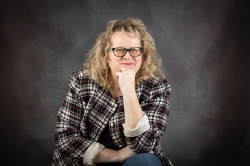 Latest posts by Dannelle Gay, Contributing Writer
(see all)